This shop has been compensated by Collective Bias, Inc. and its advertiser.
All opinions are mine alone. #NBAReflective #CollectiveBias
---
Do you know someone who's the ultimate fan of the NBA and possibly even a die-hard fan of a basketball team that sports a yellow and purple jersey? Well, there's this one person whom we have known for years and he has never switched teams despite the fact that our retired, favorite basketball legend hails from another team somewhere in Chicago. It's probably easy to guess what we'll be giving him for Christmas–and Target just made gifting for basketball enthusiasts even easier. Allow us to clue you in on an affordable, high quality gift idea for NBA fans!
With a price range of $11.99 – $34.99, the NBA Reflective Collection is a great holiday sports gift for the basketball fan in your life! It's also the perfect Father & Son (or Father & Daughter) gift as it comes in both men and unisex youth sizes (youth clothing is considered ages 4-16). We were super happy to have found them at a Super Target in Orlando on the way to see the Mouse, because this is a Target-exclusive product and is only available at select Target stores.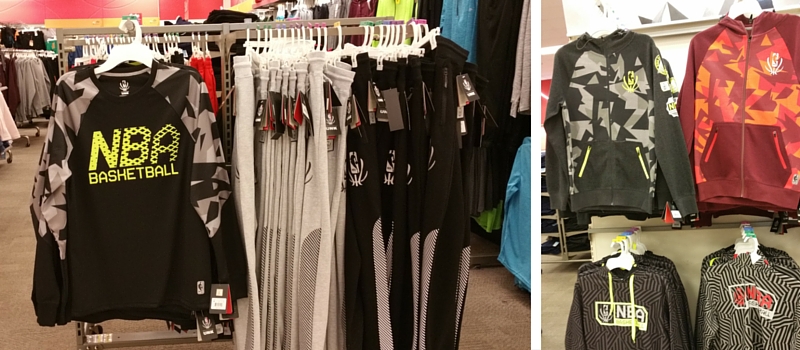 We had quite a bit of options to choose from: the NBA Reflective Collection features unique reflective elements, zipper pulls, and tech fleece. While all of them are functional and versatile, this gray hoodie particularly caught our eye.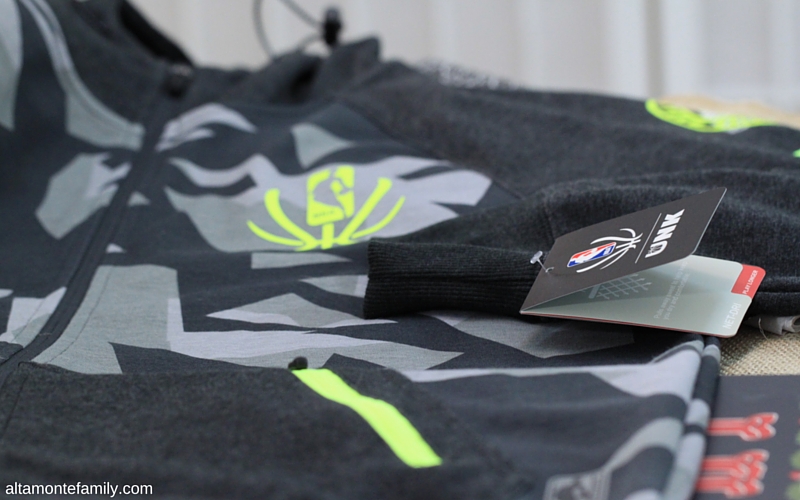 Our sports buddy will appreciate the stylish, high-performance, "athleisure" look.
It was super easy to giftwrap our present. We simply folded the hoodie and wrapped it in holiday tissue paper, some twine, and a large basketball ornament that we also picked up at Target.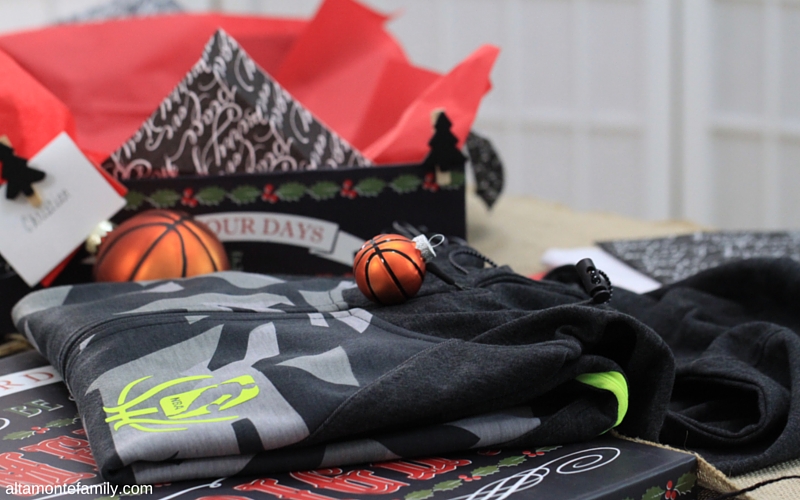 Then, we placed our tissue-wrapped gift inside a large holiday gift box that we picked out at a hobby store.
Using decorative gift boxes has got to be one of the easiest ways to put a gift together, and this is especially helpful for the giftwrapping-paper-challenged (that's us–that's why we like to use tissue paper and gift boxes). Check out our other gift ideas as well as our 5 creative ways to wrap Christmas gifts without using giftwrapping paper and our 5 last-minute gift ideas for him that don't look so last-minute.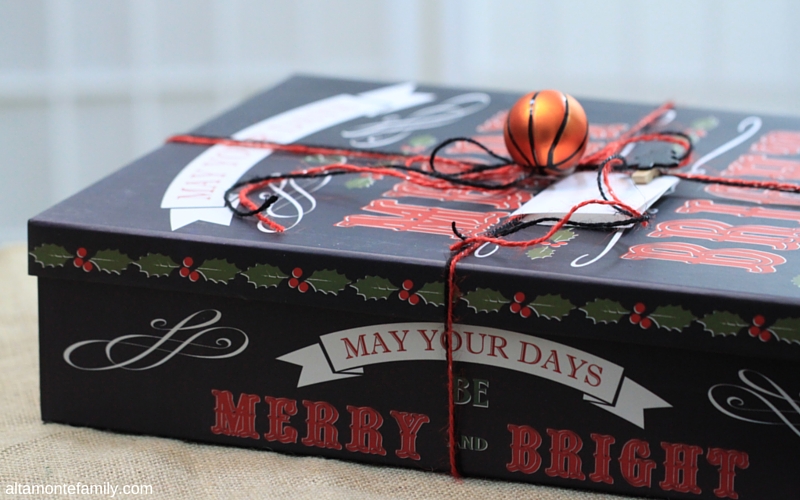 Simple enough, right?
So, have you decided on a particular sports gift for that NBA fan in your life? Be sure to check out the NBA Reflective Collection at Target!