Only 8 more days to go before Christmas! Maybe you're already done with your holiday shopping and possibly dreading the part that involves giftwrapping. We can't blame you there. We're not a fan of having to cut small, medium, and large-sized pieces of giftwrapping paper, either (unless we really, really, really like the design). If you're looking for alternative ways to wrap your presents, check out these 5 creative ways to wrap Christmas gifts without using giftwrapping paper!
5 Creative Ways To Wrap Christmas Gifts
These are some of our top go-to solutions when wrapping Christmas presents (last-minute or otherwise):
1. Use a holiday-themed gift box.
When we put together this gift for a die-hard NBA fan, we simply folded the gift, wrapped it in tissue paper, threw basketball ornament or two inside, and then placed them in a box. We used red and black jute twine and tied a small basketball ornament around it. We used a mini clothespin (with a Christmas tree on it) to clip on the gift tag. Super easy!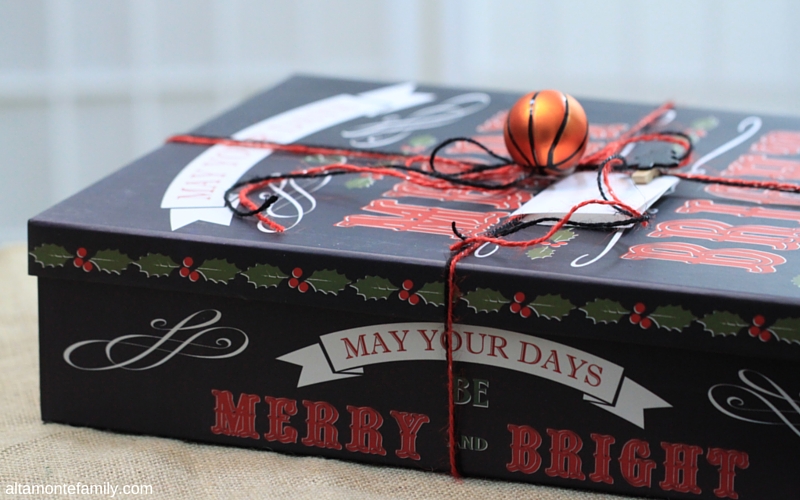 2.  Use festive tissue paper and mix and match them!
Giftwrapping with tissue paper is totally fine! We love how they're already pre-cut and don't come in a huge roll. When we put together a gift for my brother, we wrapped one of the presents in 2 different types of tissue paper, then simply embellished with oversized jingle bells and a Christmas sticker.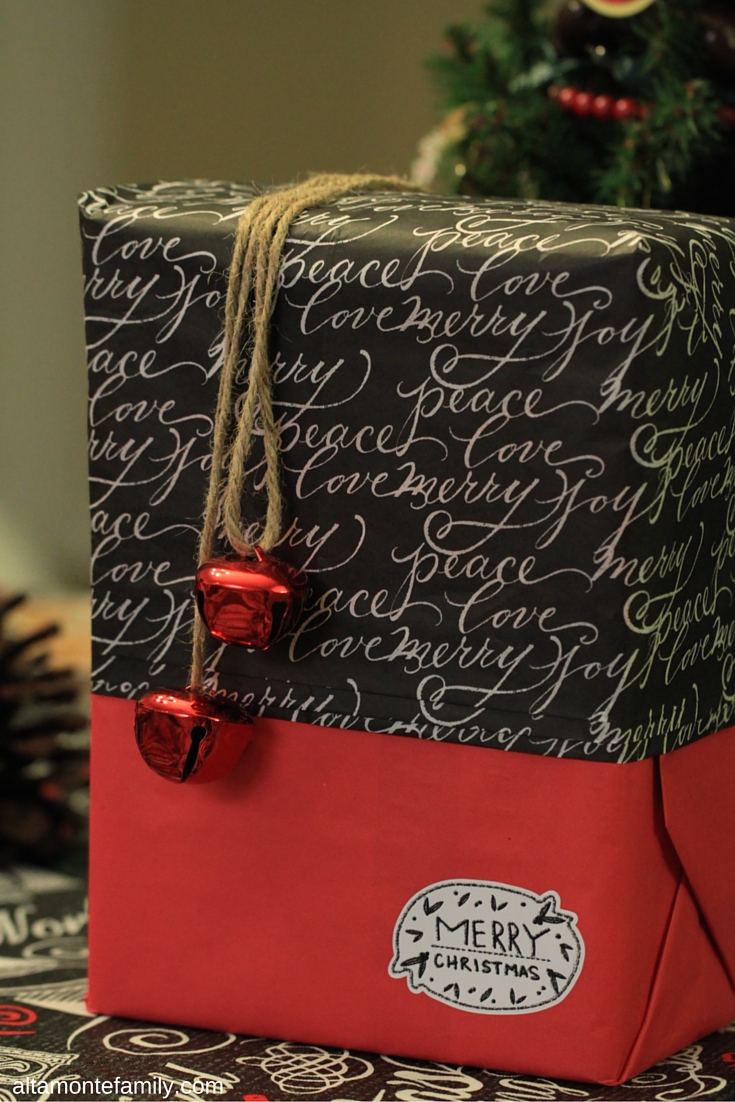 3. Use a Christmas tin.
Christmas tins aren't just for sweets and treats! As a matter of fact, we filled ours with supplies to make a Dental Survival Kit for the sweet tooth in our life. If you know someone who loves sweets, you might want to slip in of these cute kits with their sweet gift. Feel free to use our free printable gift tag!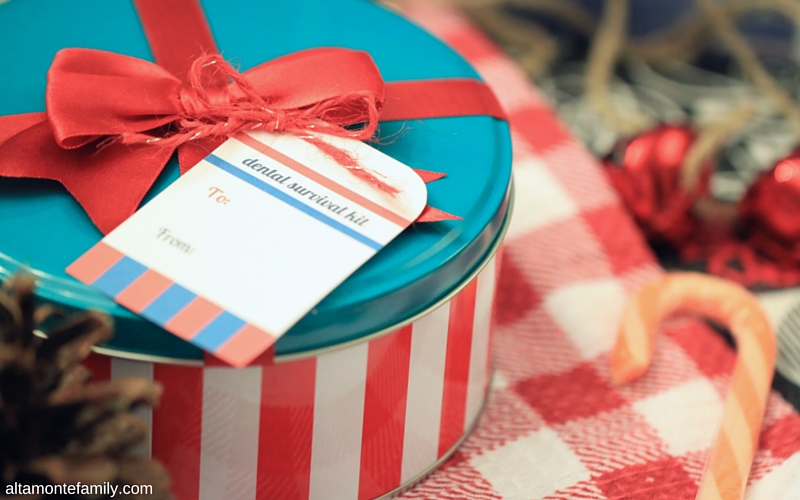 4. Make it a gift bucket!
There are ways to share a bucket-load of goodies without breaking the bank! We shared 3 gift bucket ideas recently and how we put each of them together. Our favorite part was covering the top of the bucket with tissue paper instead of the traditional gift basket clear plastic wrap. The guys have always loved how they could "lightly punch" the gift bucket open.
5. Use Kraft paper and pair it with a unique gift topper.
We like to keep a nice supply of Kraft paper year round because it's so versatile and it comes in a nice roll neatly tucked inside a rectangular box, a la aluminum-foil-style. We used it to wrap our last-minute gift for someone and topped it with a paper origami Aloha shirt (using scrapbooking paper), 2 different strands of baker's twine, and a jingle bell. You can check out our tutorial on how we created the origami Aloha shirt.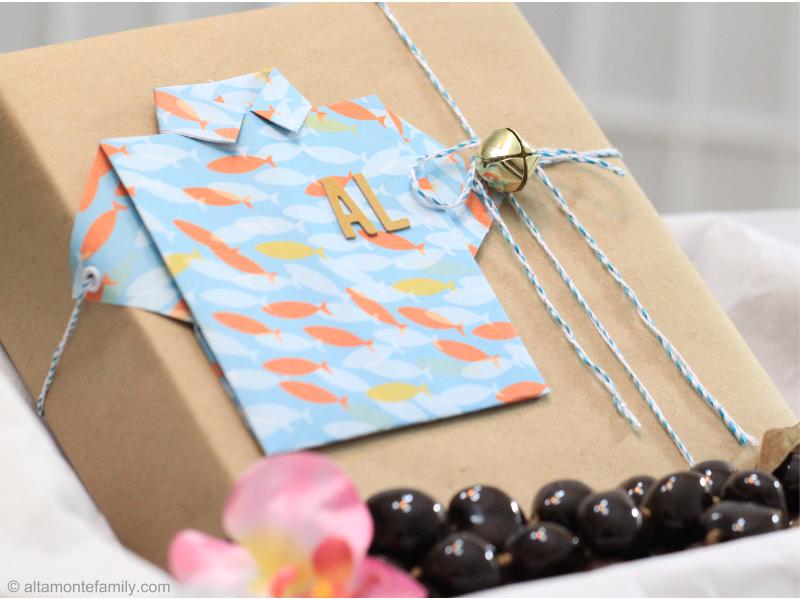 We hope we helped with alleviating your giftwrapping fears and woes! There's really no need to stock up on rolls and rolls of giftwrapping paper (unless you really, really like the design). Feel free to use any one of our 5 creative ways to wrap Christmas gifts–or let's chat about how YOU creatively wrap your presents without using any giftwrapping paper.
Happy giftwrapping!