I have been compensated by Glucerna for this post; however, I am sharing my own thoughts.
All opinions are my own. Talk with your health care provider about
a diabetes management plan that's right for you. #GlucernaChallenge #CollectiveBias
---
We've been adding touches of our favorite season to our tablescape, and with the weather cooling down here in Central Florida (even just an itty bitty bit compared to our friends up north), I thought it'd be a great time to share a soup recipe! It's my diabetic-friendly version of Slow Cooker Taco Soup–but there's something special about this one! It's made with leftover (or shall I say, repurposed?) taco beef that's part of my diabetic-friendly meal plan. Speaking of which, I'm also very excited to give you an update on my Glucerna® 3-month challenge!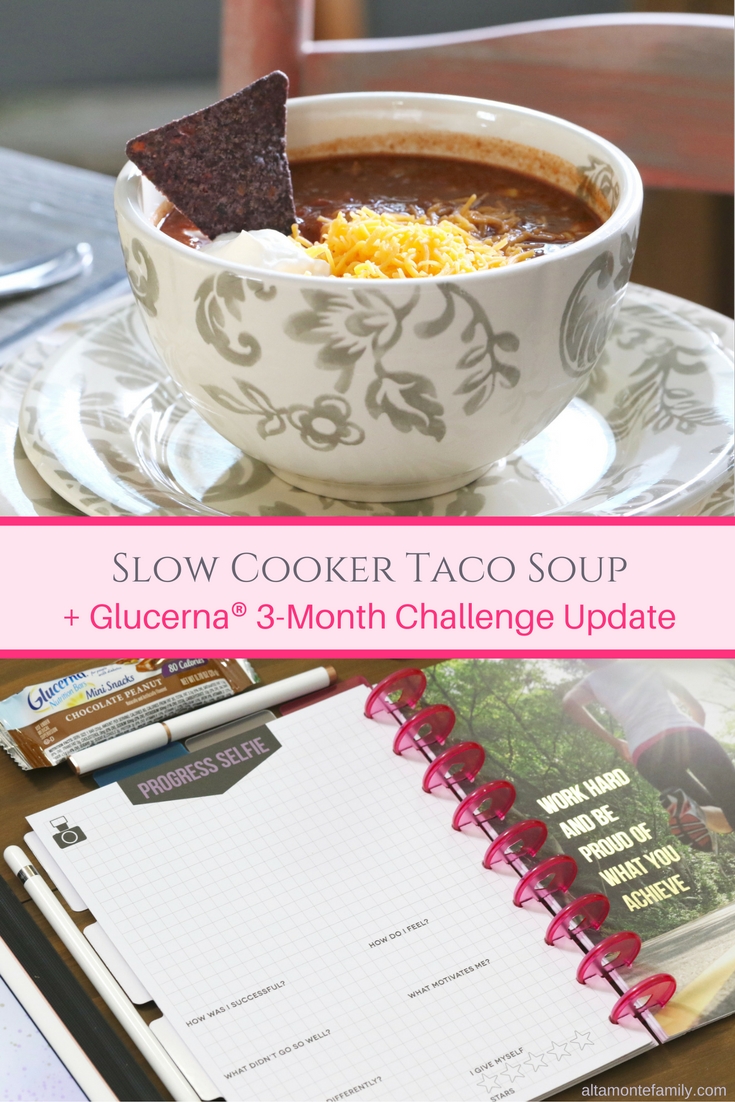 Last month, I decided to participate in the Glucerna® 3-Month Challenge with the goal of better managing my snacking and hunger. I picked up a fitness planner to complement my journey, and besides the cuteness factor, the weekly food and exercise logs have been helpful in keeping me on track.
More importantly, having Glucerna® HungerSmart™ Shakes and Glucerna® Mini Snacks readily available has been a game changer for me*! I've been able to better manage my hunger and sugar cravings, and my blood sugar levels have been steady. Steady is an awesome thing when you're living with diabetes.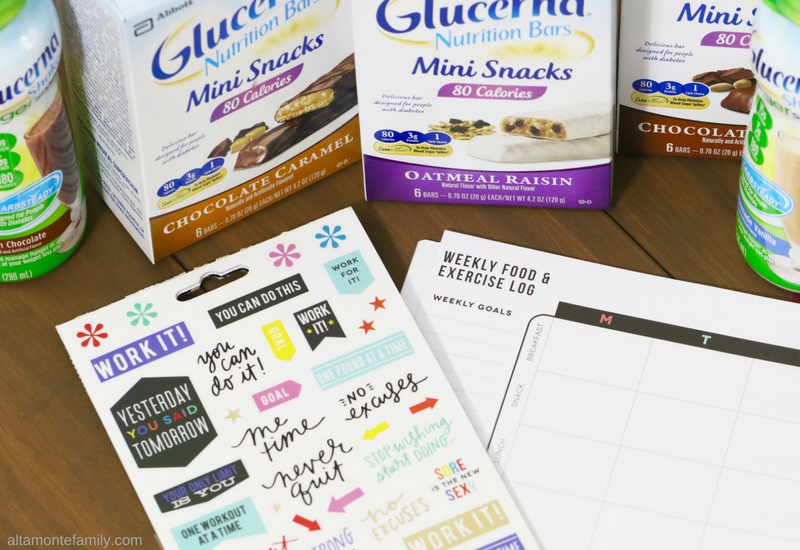 I'll share more details about my Glucerna® 3-month challenge update in a bit, because I also wanted to share a very easy, diabetic-friendly slow cooker taco soup recipe with you!
Recipe: Slow Cooker Taco Soup
Let me tell you about what makes this recipe extra special: besides the diabetic-friendly tweaks that I made (to specifically suit my diabetic diet), it's made with leftover (or repurposed) taco beef!
Note: Do consult with your healthcare provider or nutritionist regarding which diet / lifestyle is appropriate for your condition.
If you're wondering about what's so special about this leftover taco beef, let me explain… it has become a staple in our kitchen because of its versatility!
Once the beef has thoroughly been cooked and seasoned, we can either choose to make tacos, nachos, burritos, tostadas,… you get the point! Better yet, we purposely make extra so that we can make different meals out of it! It also comes in handy when we're doing some last-minute entertaining (like the nacho bar we did recently). Bottom line, having taco beef readily available is a lifesaver when we know we're going to be strapped for time in the kitchen!
To make the taco beef, you will need:
1 lb extra lean ground beef
1 onion, chopped
1 pkg (1-1/4 oz) taco seasoning mixture (usually combined with 1/2 – 3/4 cup water)
2 tsp cold-pressed organic coconut oil
To prepare, simply soften the onions on a lightly greased skillet over medium heat (approx. 4 minutes), then add in the ground beef and cook until completely browned (approx. 7-10 minutes). Drain any excess grease, then fold in taco seasoning mixture, stir, and bring to boil (simmer on medium-low heat for approx. 10 minutes, stirring occasionally).
Tip: Make an extra batch so you can save the "leftovers" to make different meals in a pinch!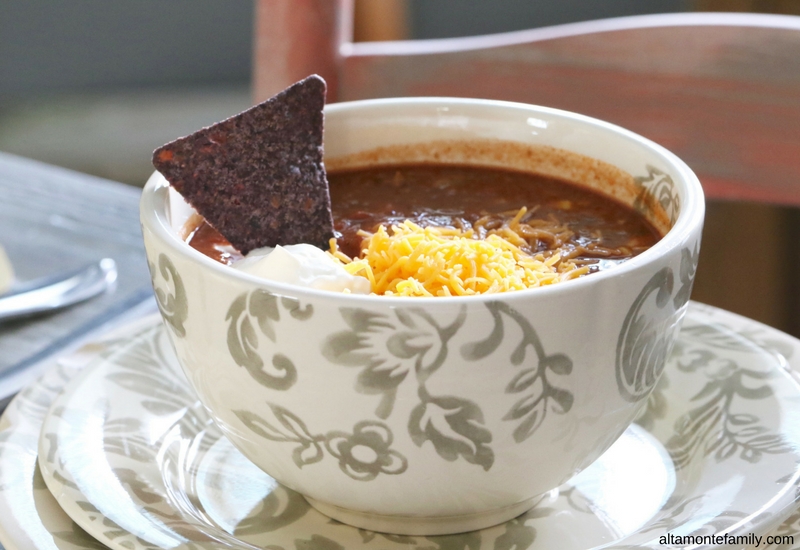 Now that the taco beef has already been made, it's time to talk about our slow cooker taco soup!
Servings:     12 servings (1 cup each)
Prep Time:  5 minutes
Cook Time: 2 – 4 hours (low setting)
Total Time: 2 hours and 5 minutes (or 4 hours and 5 minutes)
To make the taco soup, you will need:
Leftover taco beef (see recipe above)
3 cans (15-1/2 oz each) mild chili beans, undrained
1 can (14-1/2 oz) corn, undrained
1 can (8 oz) tomato sauce
1-1/2 cups water
For the toppings: Vegan cheddar cheese shreds, Greek yogurt (instead of sour cream), and organic, gluten-free blue corn tortilla chips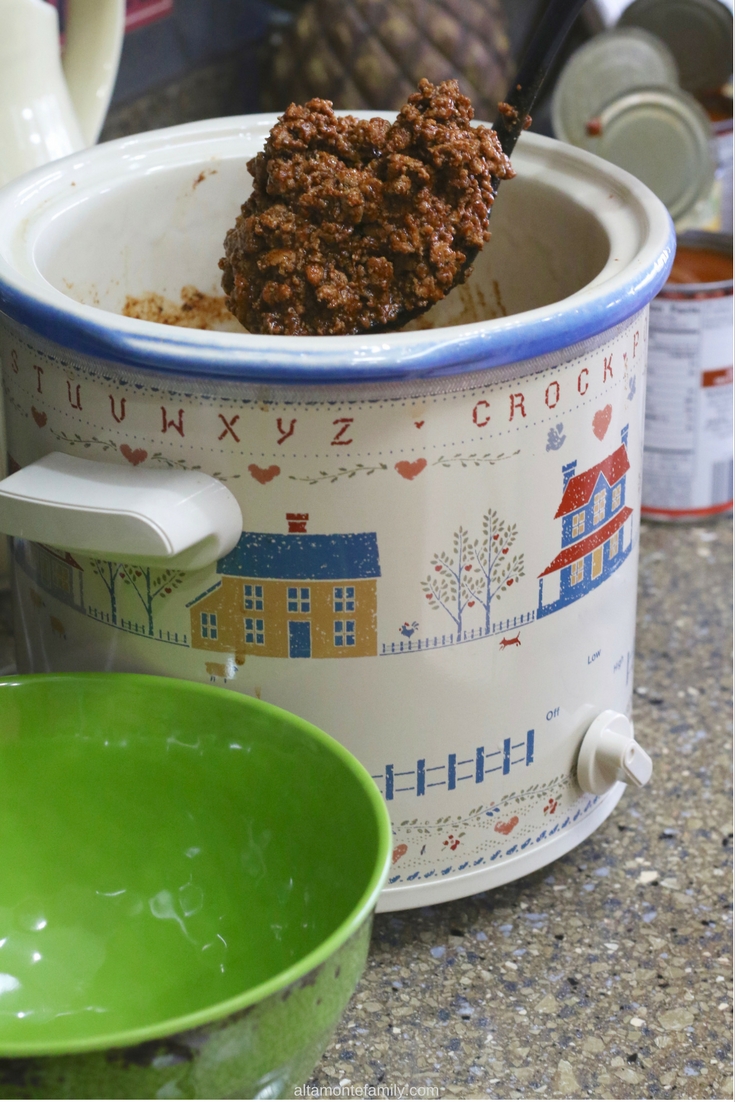 Directions
Combine all ingredients in slow cooker (except for the toppings)
Cook on low for 2 – 4 hours
Serve with toppings of choice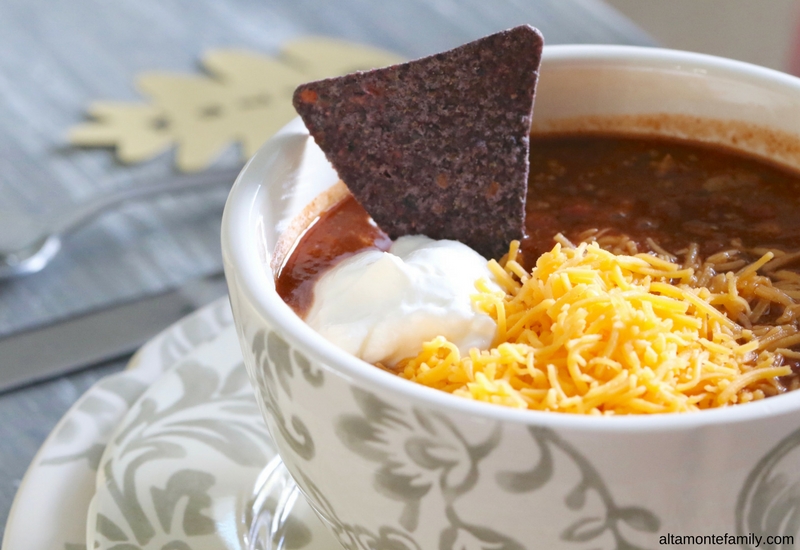 The short prep time is a dream, especially when you already have the leftover taco beef on hand!
Just the day before, the taco beef was used for this… a nacho bar for last-minute entertaining!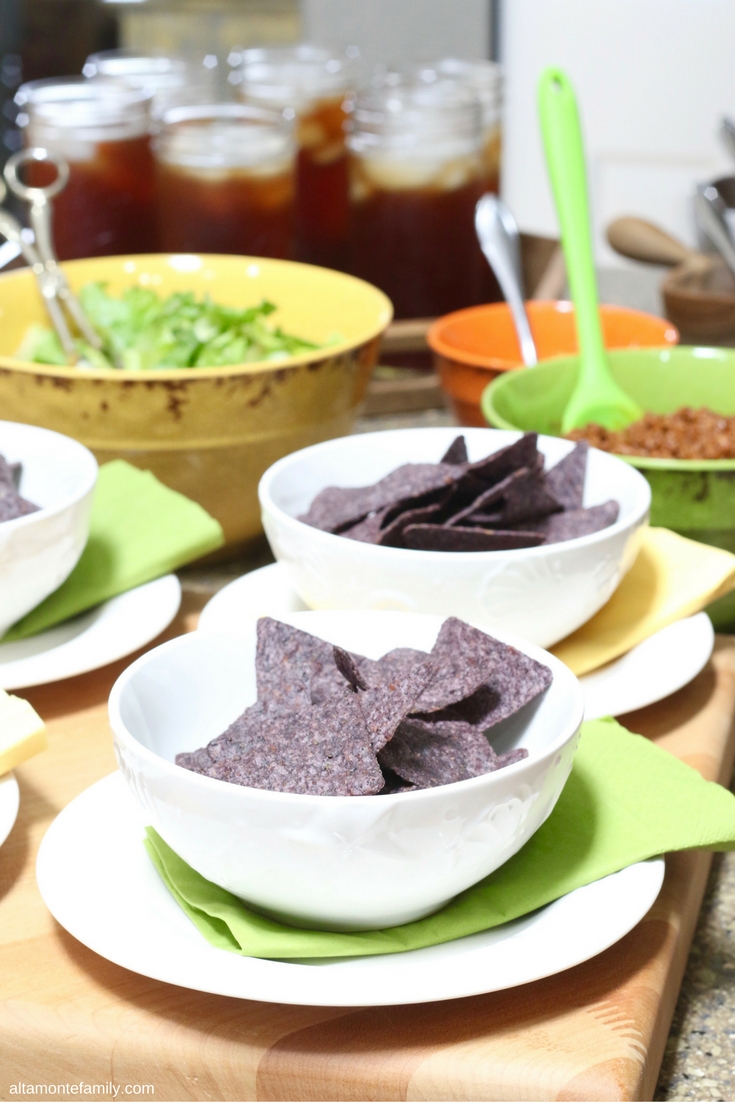 Having an easy meal like our Slow Cooker Taco Soup, in addition to using Glucerna® products like HungerSmart™ Shakes + Glucerna® Mini Snacks, has given me great results in my fitness journey*!
So, here's the rest of the Glucerna® 3-month challenge update that I wanted to tell you about:
I've lost close to 10 pounds in the last month mainly due to managing hunger more effectively
My blood sugar levels have remained steady
I feel more focused and motivated
I have more energy
Special thanks to those of you who have checked in on me on Instagram about my progress! What an encouragement!
Quite frankly, I didn't expect to lose any weight due to our hectic schedule: back to school, traveling, and let's not forget about the recent hurricane (Hermine) that made a landfall in our state! Historically, these situations have made it easier for me to grab "the nearest snack" that may or may not be good for my blood sugar levels.
Thankfully, these on-the-go Glucerna® Mini Snacks have become "the nearest snack" in my book in the last month. They've helped me to stay on track as part of my diabetes management plan! They contain blends of low glycemic carbohydrates and are definitely a tasty and convenient snack option for people with diabetes to help manage their blood sugar*.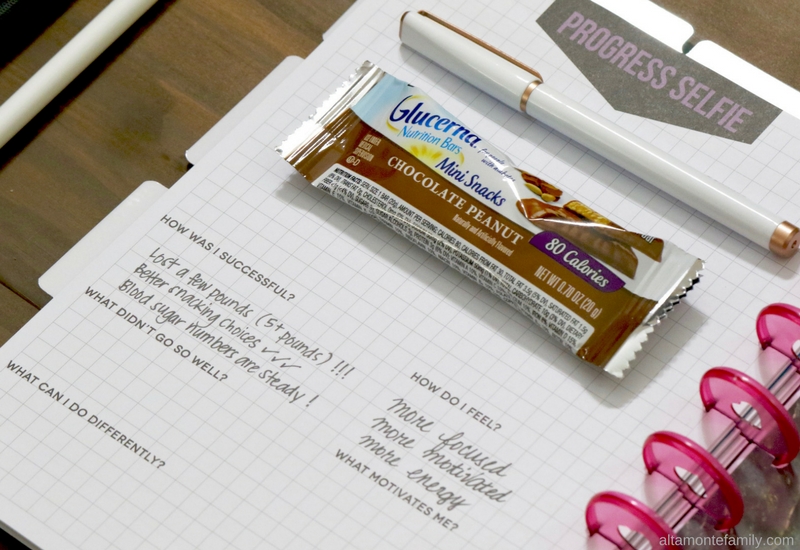 I've also enjoyed having Glucerna® HungerSmart™ Shakes in the morning! They're quite satisfying and come with 15 grams of protein to help manage hunger! Both Homemade Vanilla and Rich Chocolate flavor varieties have CARBSTEADY® which is scientifically formulated to minimize blood sugar spikes**.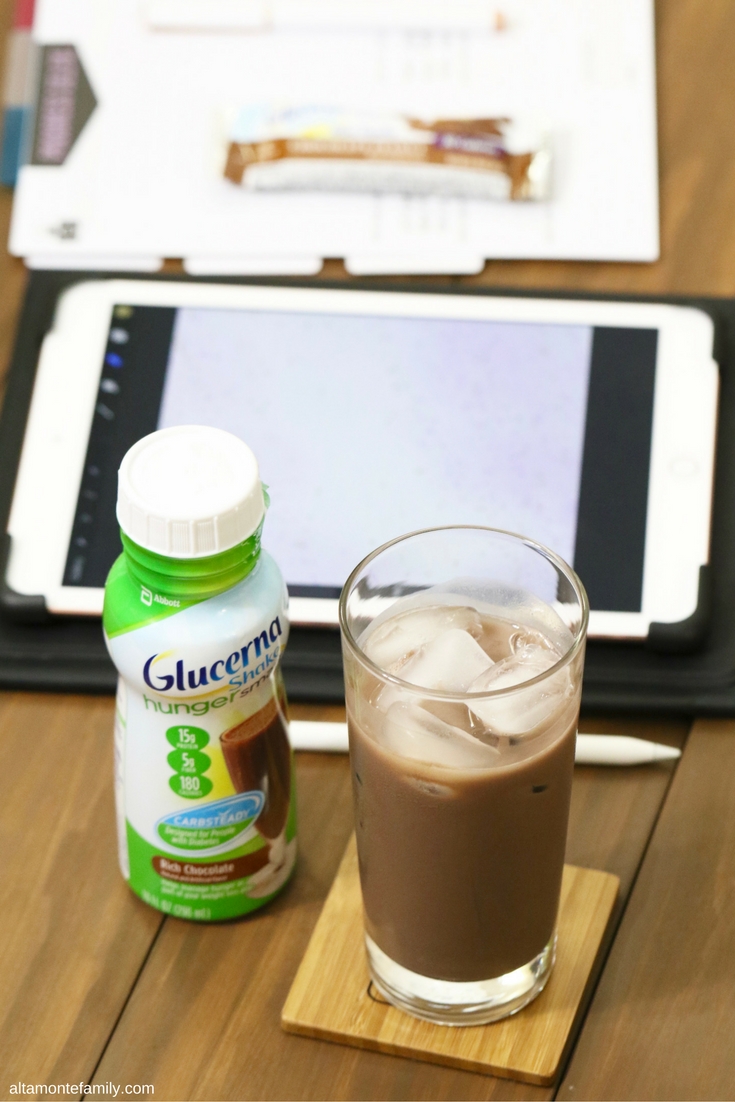 I found both Glucerna® HungerSmart™ Shakes and Glucerna® Mini Snacks at Walmart (in the diabetic aisle).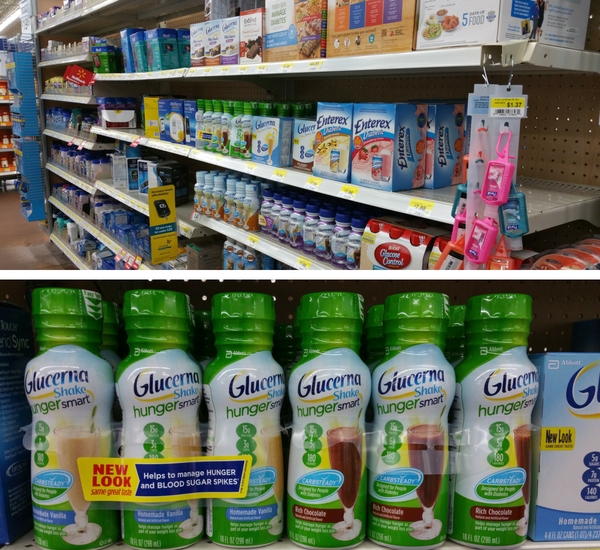 If you or someone you know has diabetes (or prediabetes), click here to learn more our favorite Glucerna® snacks and shakes*!
Buy Now
*Use under medical supervision. Do consult with your healthcare provider or nutritionist regarding which diet / lifestyle is appropriate for your condition.
**Compared to high glycemic carbohydrates.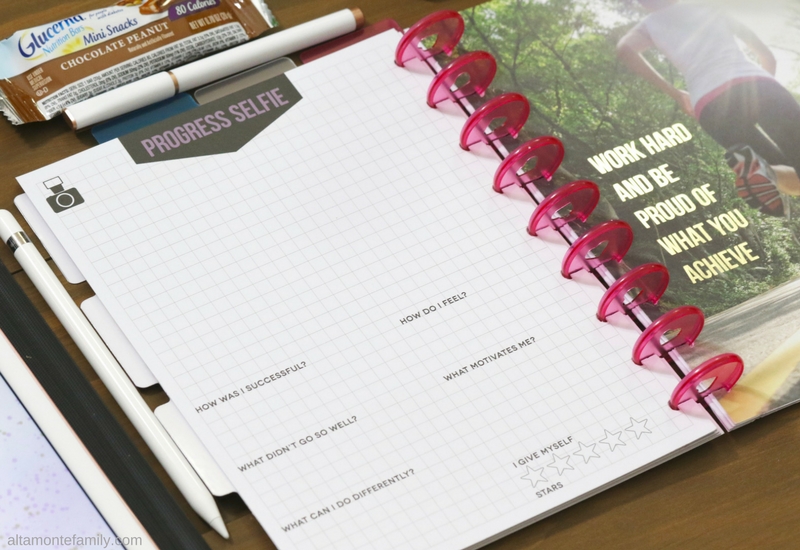 ---
We're Social! If you liked today's post, feel free to share, bookmark, or pin it! Follow us on Pinterest, Facebook, and Instagram for more updates on our latest projects and adventures.