I have been compensated by Glucerna for this post; however, I am sharing my own thoughts.
All opinions are my own. Talk with your health care provider about a diabetes management plan
that's right for you. #GlucernaChallenge #CollectiveBias
---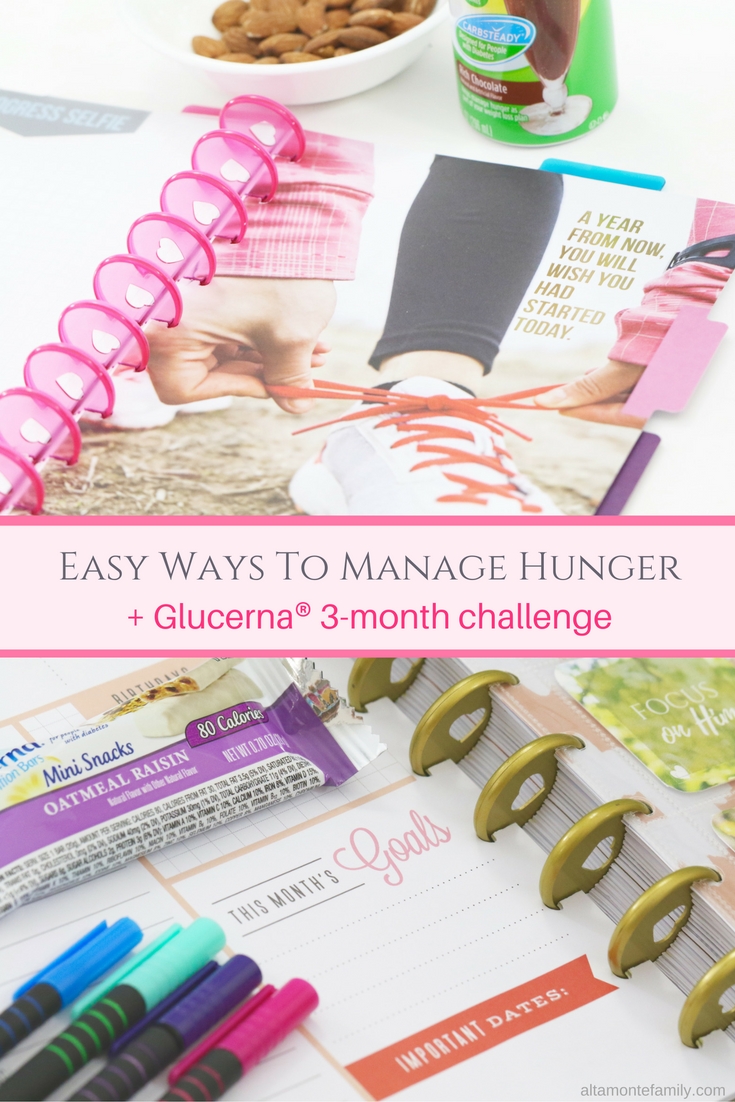 Have you ever heard the sage advice, "Don't ever go grocery shopping when you're hungry?" I've taken this advice to heart, especially now that I'm predisposed to Type 2 diabetes (after having experienced gestational diabetes last year). I've gotta admit, my will power isn't that strong when it comes to food–especially delicious food–so it's better for me to simply avoid the activity especially when I'm hungry. Most times, however, I don't really have a choice–or, so says my schedule (or planner).
I've since learned some quick and easy ways to manage my hunger effectively so that it doesn't take over my life. I'm very excited to take the Glucerna® 3-month challenge–with the goal of better managing my snacking and hunger–and share my progress with you along the way! For starters, I'm sharing some of the ways that I've learned to manage hunger + a free printable blood sugar log!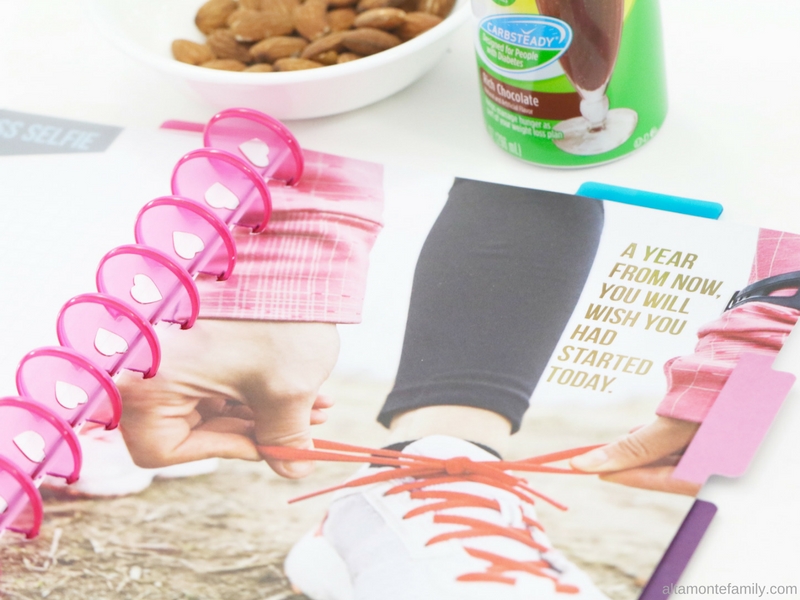 Easy Ways To Manage Hunger
While I certainly have some room for improvement when it comes to managing my hunger (hence the Glucerna® 3-month challenge), I wanted to share some valuable lessons that have helped me get started on the right track:
Lesson #1

:  Plan for hunger

When you're living with diabetes (or pre-diabetes), remember these three words: plan for hunger. Ideally, planning both your meals and snacks is best. However, if that's not attainable at the moment, don't simply give up! It's better to start somewhere than not starting at all. Begin with "snack planning" and make a 7-day (or 5-day) grocery list of the right snacks and beverages that will help tide you over to the next meal.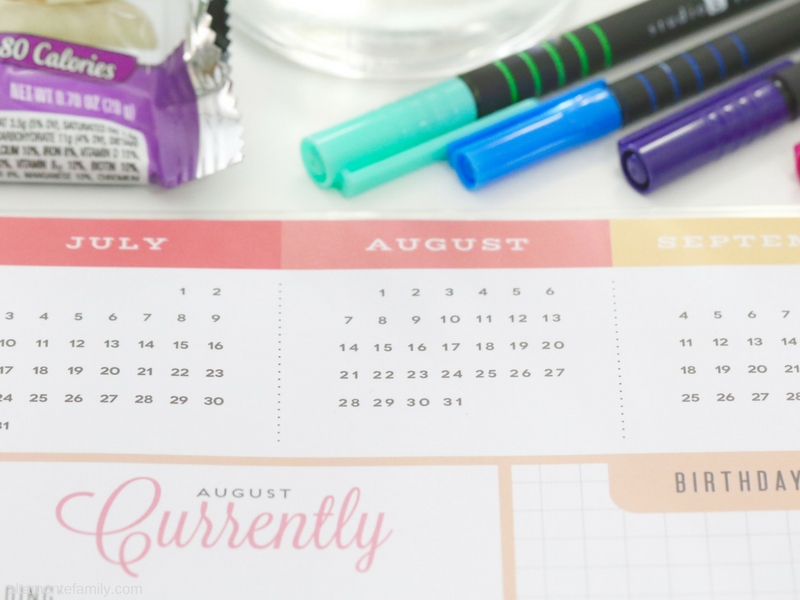 Lesson #2

:  Don't skip breakfast

If you tend to skip breakfast like I used to do, you might want to begin with a simple breakfast plan. Keeping it simple has helped me to ease into forming better breakfast habits. I like to rotate my morning meals around make-ahead breakfasts (like overnight oats) and the grab-and-go types (like fruit)–and I pair them with Glucerna® HungerSmart™ Shakes*.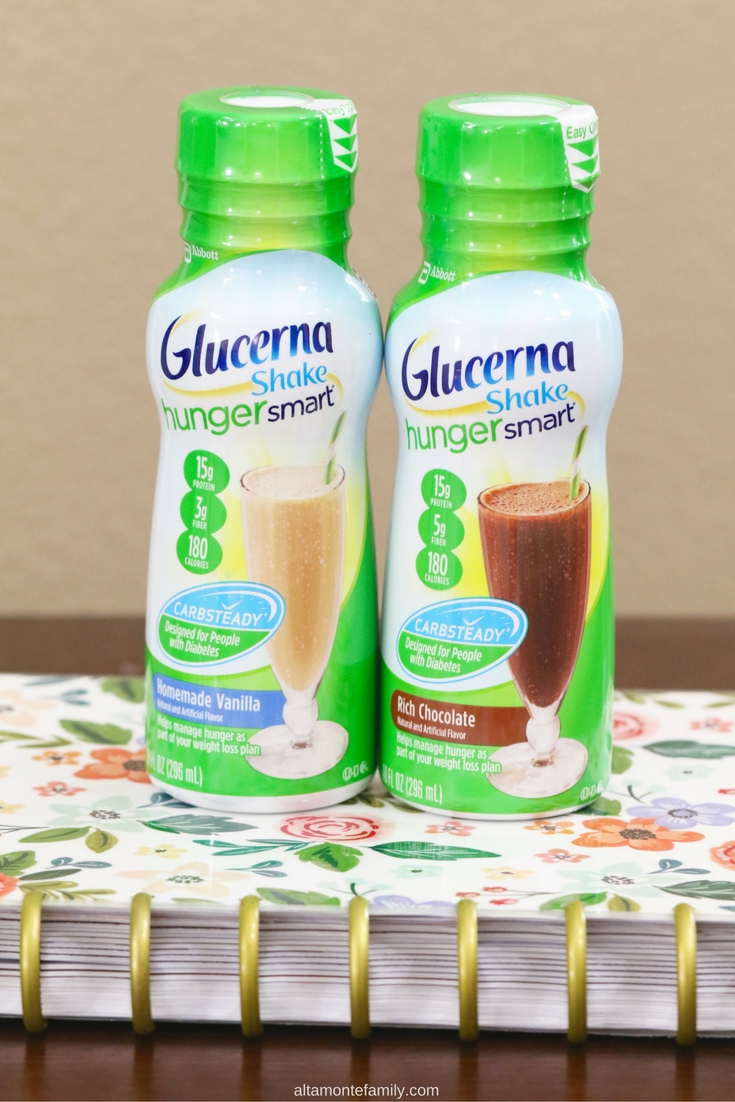 When I'm examining nutrition facts, I look for low sugar, low carb, high protein, and some added fiber. So, it's good to know that each Glucerna® HungerSmart™ Shake* has 15 grams of protein + CARBSTEADY® (scientifically formulated to help minimize blood sugar spikes**) + it provides a good source of fiber to help support digestive tract health. Oh, and it's also an excellent source of 25 vitamins and minerals!
My favorite Glucerna® HungerSmart™ Rich Chocolate Shake has only 6 grams of sugars and 1 carb choice per bottle. Both homemade vanilla and rich chocolate flavors are delicious and make for a convenient, satisfying way to manage hunger and stick to your breakfast or weight loss plan.
Lesson #3

:  Snack smarter

I don't know about you but my hunger likes to come unannounced. So, I learned to be more proactive by thinking of the times and situations (in between meals or even as an option for breakfast) when I'd get hungry the most. When I'm out and about, it's usually when I'm sitting in traffic and/or waiting to drop off or pick up our kids. When I'm at work, it's usually when I'm under a lot of pressure to meet a deadline.

Obviously, both times are quite hectic, so the last thing on my mind would be to prepare a snack on my own. That's where "smart snacking" comes in. I strategically place Glucerna® Crispy Delights Bars* or Glucerna® Mini Snacks* in my purse, on my desk, and by my night stand. Easy enough. Problem solved.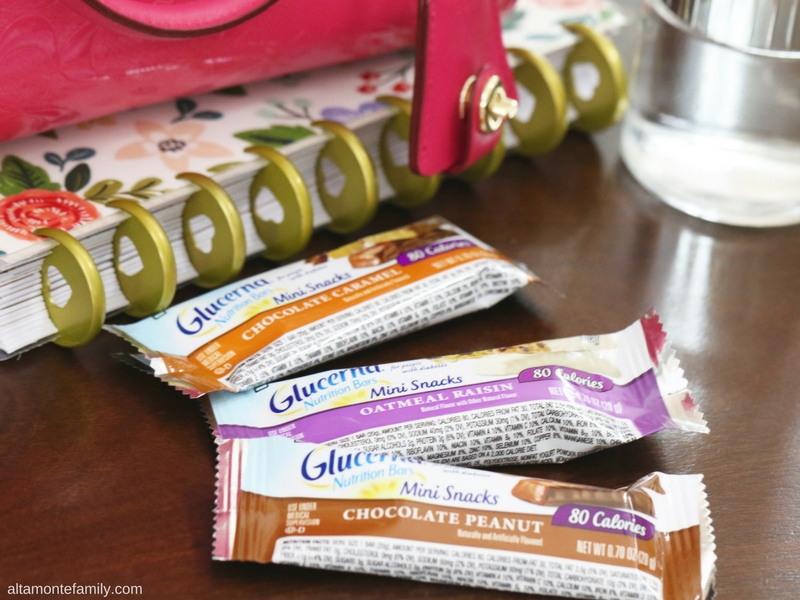 Like the Glucerna® HungerSmart™ Shakes*, both Glucerna® Crispy Delights Bars* and Glucerna® Mini Snacks* are a great way to manage sugar cravings and stick to your snack plan (or weight loss plan). The snack-size packaging helps with portion control (plus, they're delicious and satisfying, which makes the eat-less-but-more-often principle for managing hunger more attainable).
Just to give you some insight, the Glucerna® Crispy Delights Bars* come with 10 grams of protein + CARBSTEADY® + fiber + it's an excellent source of antioxidant vitamins C and E.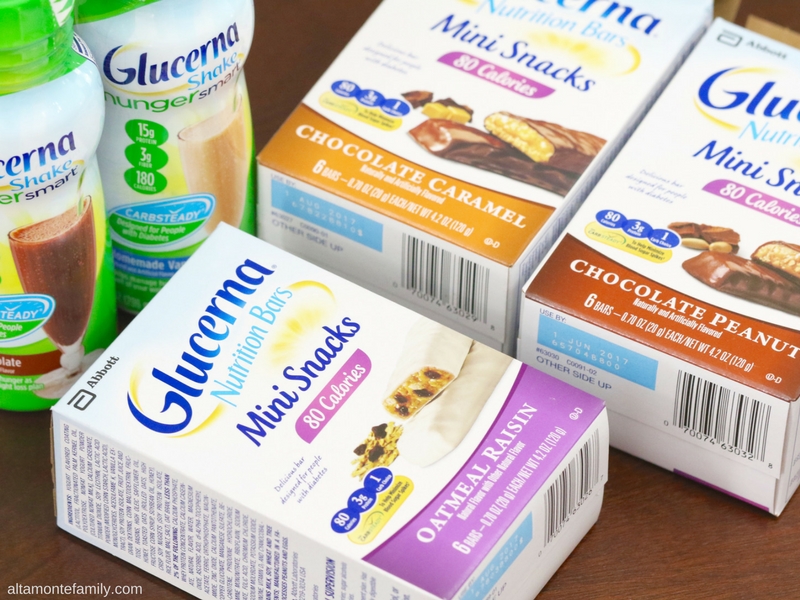 Lesson #4

:  Do some batch processing

Some snacks (like fresh produce and raw tree nuts) may not come in snack-size portions. This is when DIY batch processing becomes your friend! Set aside some time to repackage these snacks, but try not to overdo it in the beginning. Starting small has helped me to better stick to my batch processing commitment. Eventually, I moved on up to batch processing make-ahead overnight oats, like this green one (made with spirulina powder).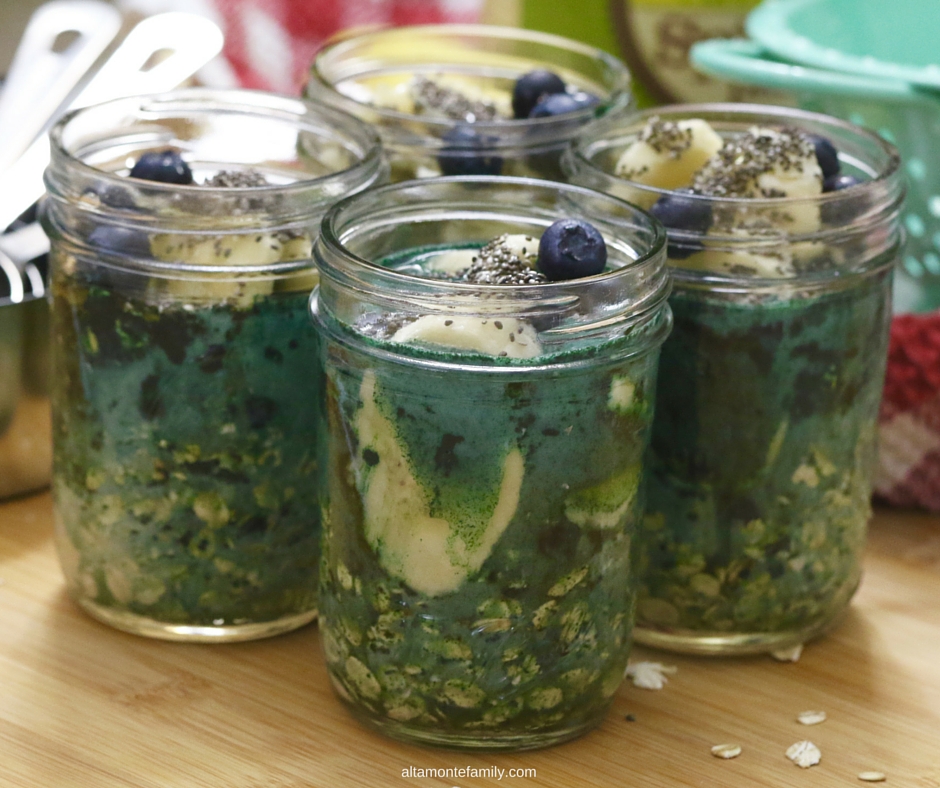 These four lessons have not only helped me to feel more confident about doing something to improve my overall health; they have also allowed me to feel more energized and be more focused! While the results alone are enough to keep me motivated, it does help to reward yourself even with the smallest accomplishments.
Personally, I prefer rewards based on action instead of numbers (the numbers will eventually follow). Whether your reward is something as simple as going to the beach or shopping for some new clothes, tech, or crafting loot, finding something that inspires and motivates you in your diabetic journey is always uplifting.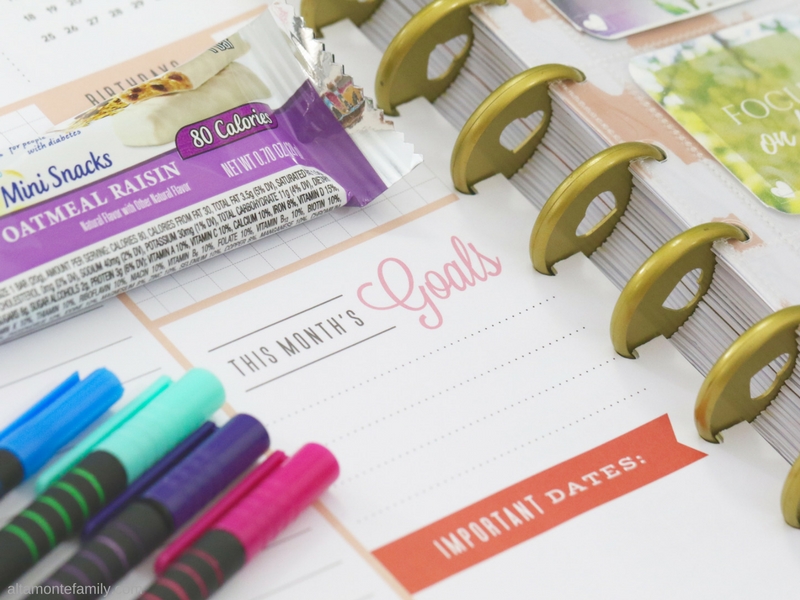 Get Our Free Printable Blood Sugar Log
Feel free to download and print our printable blood sugar log! It's been sized to fit most planners (7″ x 9.25″).
For Personal Use Only: We created this free printable for your personal, non-commercial use only. Please do not alter in any way. Kindly read our full Terms of Use.
Follow me as I embark on a Glucerna® 3-month challenge! I'll be sure to post an update next month! Click here for more inspiration on managing diabetes and to learn more about Glucerna®*!
Buy Now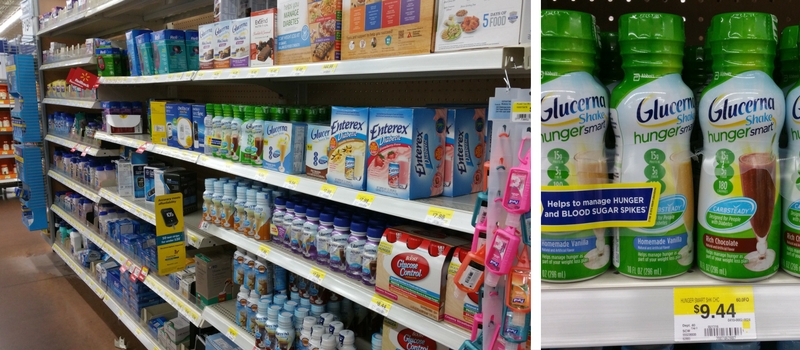 *Use under medical supervision. Do consult with your healthcare provider or nutritionist regarding which diet / lifestyle is appropriate for your condition.
**Compared to high glycemic carbohydrates.
---
We're Social! If you liked today's post, feel free to share, bookmark, or pin it! Follow us on Pinterest, Facebook, and Instagram for more updates on our latest projects and adventures.