This shop has been compensated by Collective Bias, Inc. and its advertiser.
All opinions are mine alone. #SnackBrighter #CollectiveBias
---
How did your Memorial Day weekend go? We hope you were able to spend some time to remember our fallen heroes and their families. Because of their sacrifice, we are able to enjoy the freedom that we still have today… including the freedom to enjoy our Memorial Day gatherings! This year, we stayed home, encouraged our children to write on these patriotic note cards, and had some poolside fun! We cooled off with some of our favorite Outshine® Bars after enjoying some delicious grindz from the grill, and then we continued on with the fun inside the house by making some Yogurt-Dipped Fruit And Veggie Bars (with honey, toasted coconut flakes, hazelnuts, oats, and raw cacao nibs)!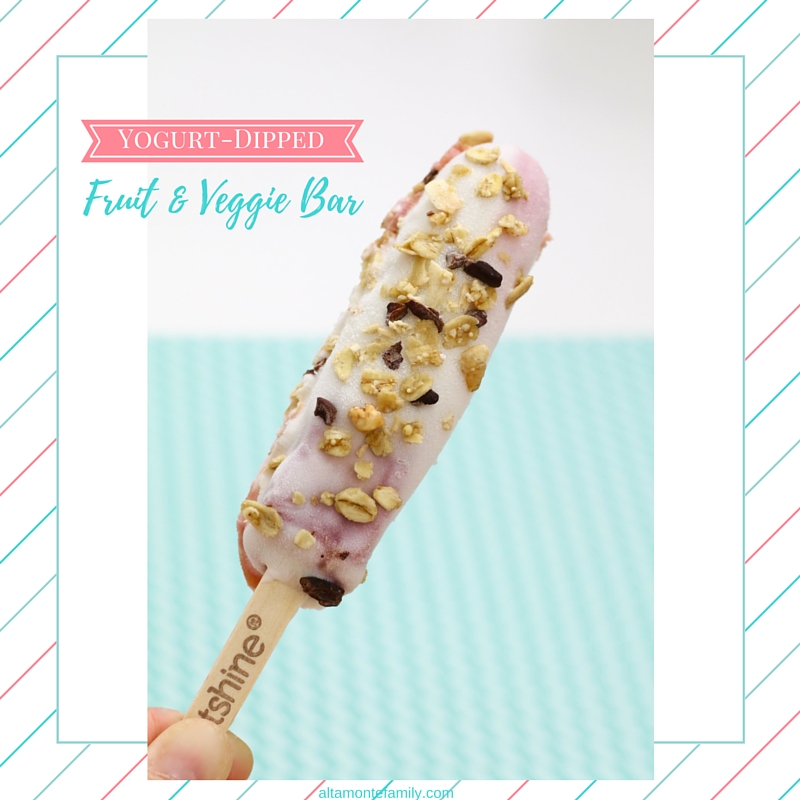 This right here (yes, the delicious summertime treat in the above photo) is made with real fruit and veggies!
It's made with Outshine® Fruit And Veggie Bars!
A delightfully delicious treat made with real fruit and vegetables? Yes, please! We recently discovered that America's favorite fruit bar now has a Fruit & Veggie Variety Pack as well as Coconut Waters™ and Simply Yogurt Bars! We picked up a box of the Fruit & Veggie variety pack along with two of our all-time favorites, Mango and Creamy Coconut! These bars don't disappoint! After all, they're made with real fruit, veggies, or juice–and when you bite into these bars, you'll immediately notice the bright flavors of real goodness!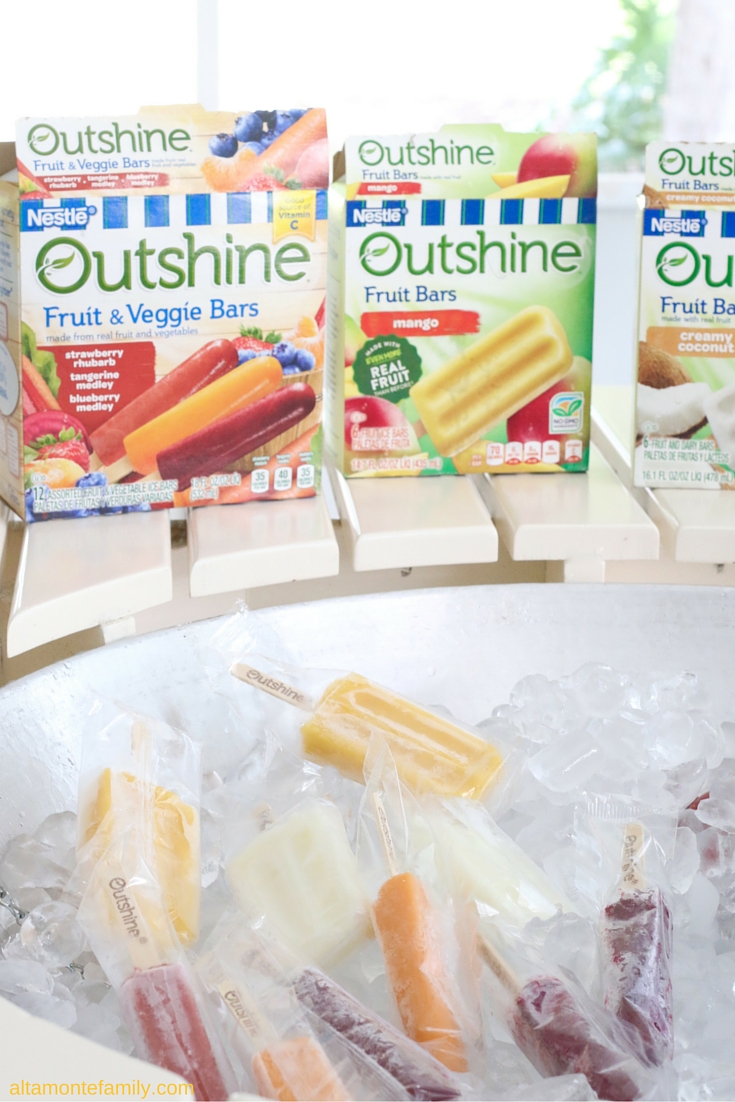 So here's why we chose Outshine® Bars to make some delicious Yogurt-Dipped Fruit And Veggie Bars:
We're in love with the Strawberry Rhubarb flavor from the Fruit & Veggie Variety Pack (the other two flavors that come in the pack are also yummy!)
Most of these bars now have even more fruit (or fruit juice) than any other ingredient
No high fructose corn syrup
No artificial colors or flavors
Only the best ingredients come first! For more than 20 years, Outshine® Bars has been making delicious fruit bars out of ingredients like sweet strawberries, ripe mangoes, and juicy peaches–the good stuff! Ya can't go wrong with our recipe since we're already using the good stuff 🙂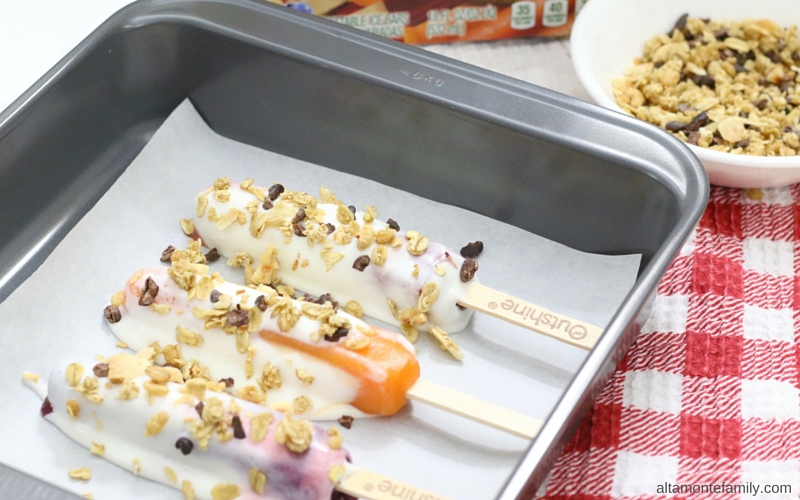 Recipe: Yogurt-Dipped Fruit And Veggie Bars
This recipe is pretty versatile; you can use it with any of the Fruit & Veggie bars as well as the Fruit bars!
Servings:      7 – 10
Prep Time:   5 minutes
Chill Time:   15 minutes (or more, if preferred)
Total Time:  20 minutes
Ingredients:
Outshine® Bars – Fruit & Veggie Variety Pack
1 1/4 cup Greek Yogurt
2 tbs Agave nectar
1/4 cup (combination of hazelnuts, toasted coconut flakes, honey oats, and raw cacao nibs)
Directions:
Combine Greek yogurt and Agave nectar mixture in a tall glass (this makes it easier to dip the Fruit & Veggie bars)
Carefully dip Fruit & Yogurt Veggie bars into Greek yogurt mixture, one at a time
Lay them on wax paper, giving each bar adequate space in between
Sprinkle toppings then place in freezer for at least 15 minutes (the longer the better)
That's it!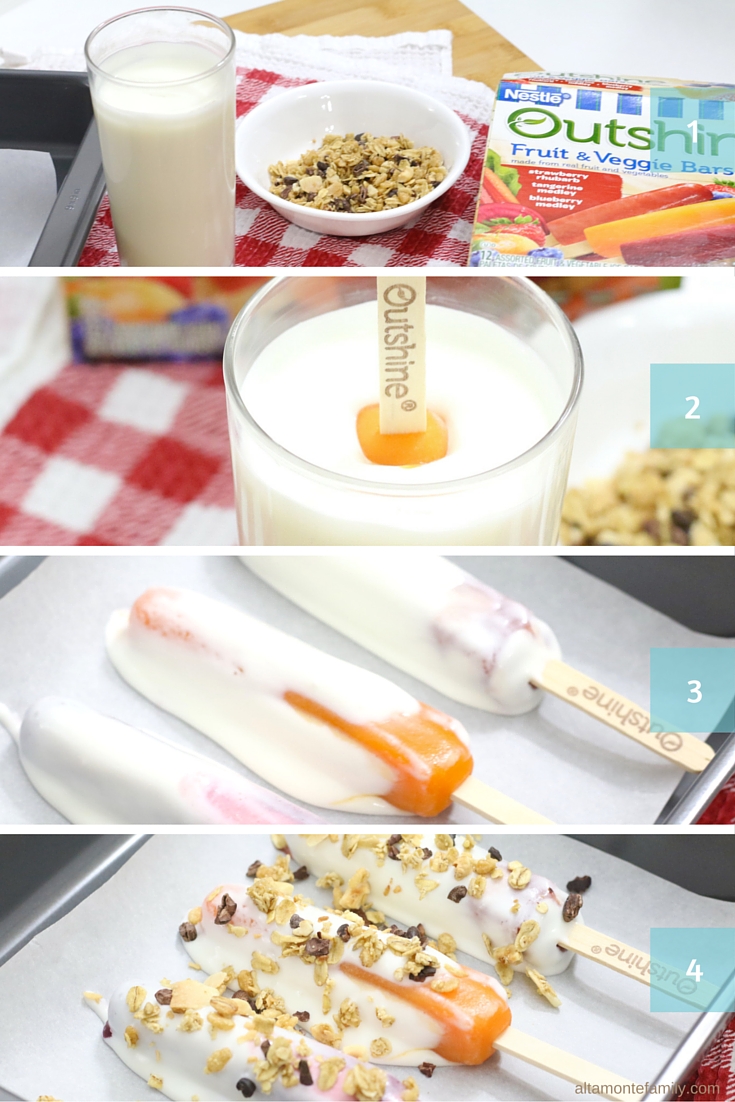 We repeated the same process with the mango fruit bars and they came out super delicious!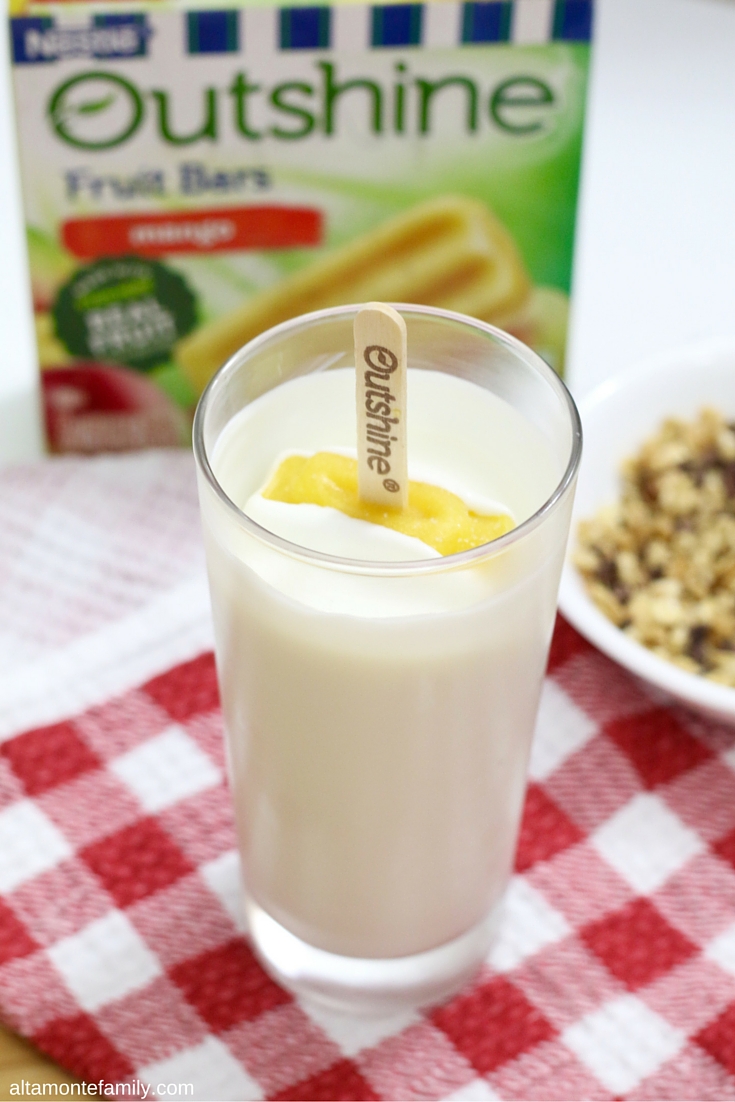 Doesn't this yogurt-dipped mango fruit bar look soooo good?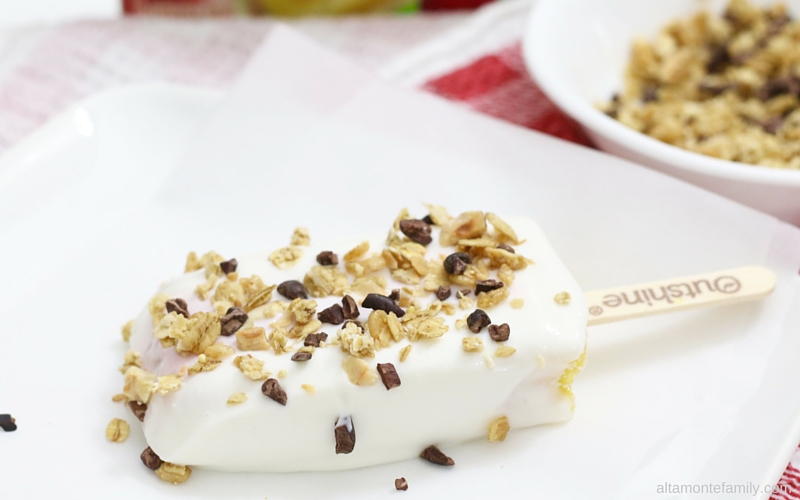 Did you know? Nearly half of Outshine® Bars are GMO-free. By the end of the year, their goal is to be GMO-free in nearly all of their bars.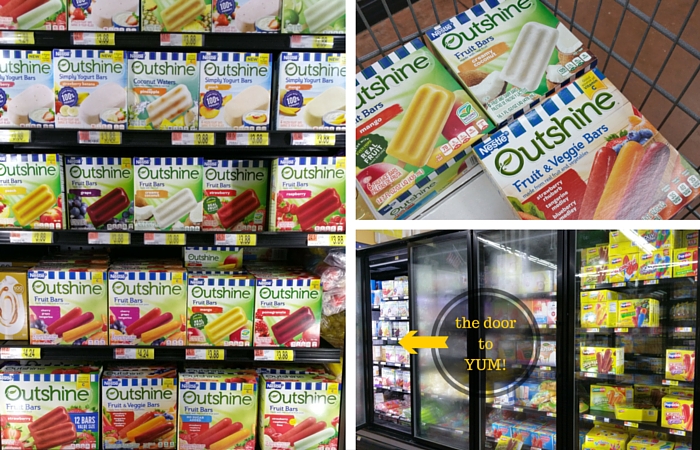 Do you have a favorite Outshine® Bar? What will you make with your favorite bar? In case you're interested, you might want to check out one of their store sampling demos at Walmart on July 14th!
Looking for more refreshing inspiration?
Get ready for your chance to win a $5,000 backyard refresh from Outshine® plus hundreds of daily summertime prizes you could win instantly. Text "Snack Brighter" to 30364, or enter at walmart.com/outshine.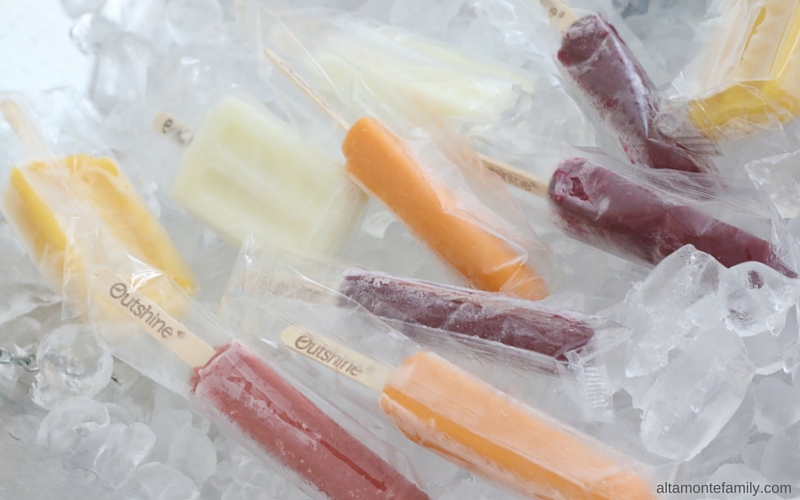 ---
We're Social! If you liked today's post, feel free to share, bookmark, or pin it! Follow us on Pinterest, Facebook, and Instagram for more updates on our latest projects and adventures.