This shop has been compensated by Collective Bias, Inc. and its advertiser.
All opinions are mine alone. #MixMatchMunch #CollectiveBias
---
The new school year is going by really fast, especially with our third child now in school! Despite the lightning speed, we try to be purposeful about our kids' snacking, making sure that we pack fun and delicious snacks that they will enjoy. Our Yogurt Almond Trail Mix is a combination of sweet, crunchy, salty, and chewy all in one–and it's fun and easy to make ahead of time with the help of our kids!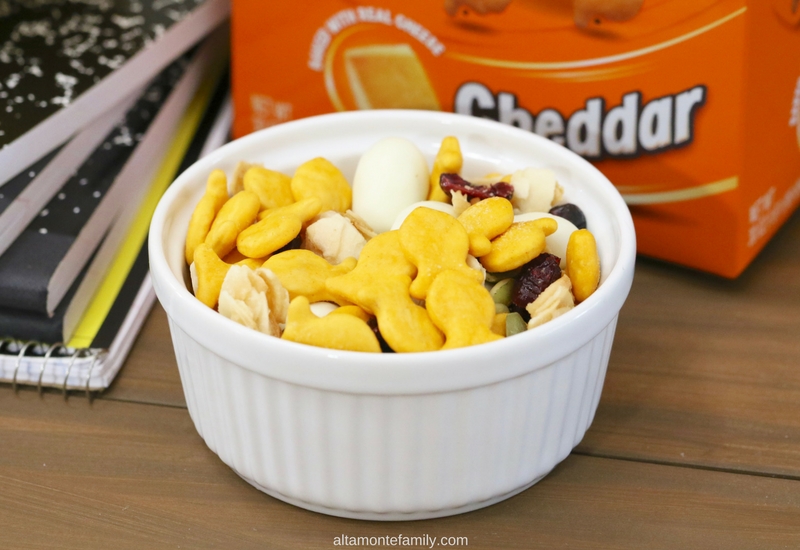 Our 4-year-old son is an awesome helper! Do you also like to enlist the help of your kids to prepare their snacks ahead of time? It's a great way to get them excited about smarter snacking, and it makes for an awesome opportunity to share smiles! We all know that smiles are contagious, transformative… and they're even better when shared.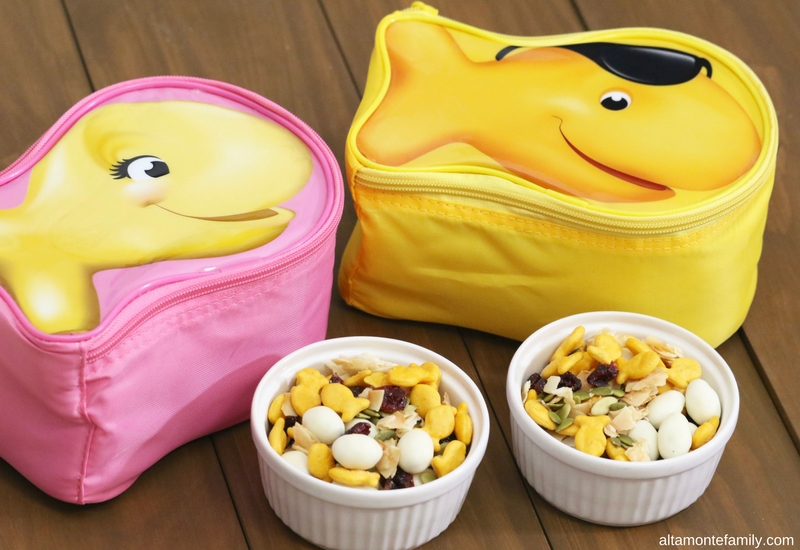 Goldfish® crackers are all about sparking joy, one smile at a time, and they're the perfect solution for snacking and mealtime–our sons (and niece) love them! It's truly a win-win for all of us!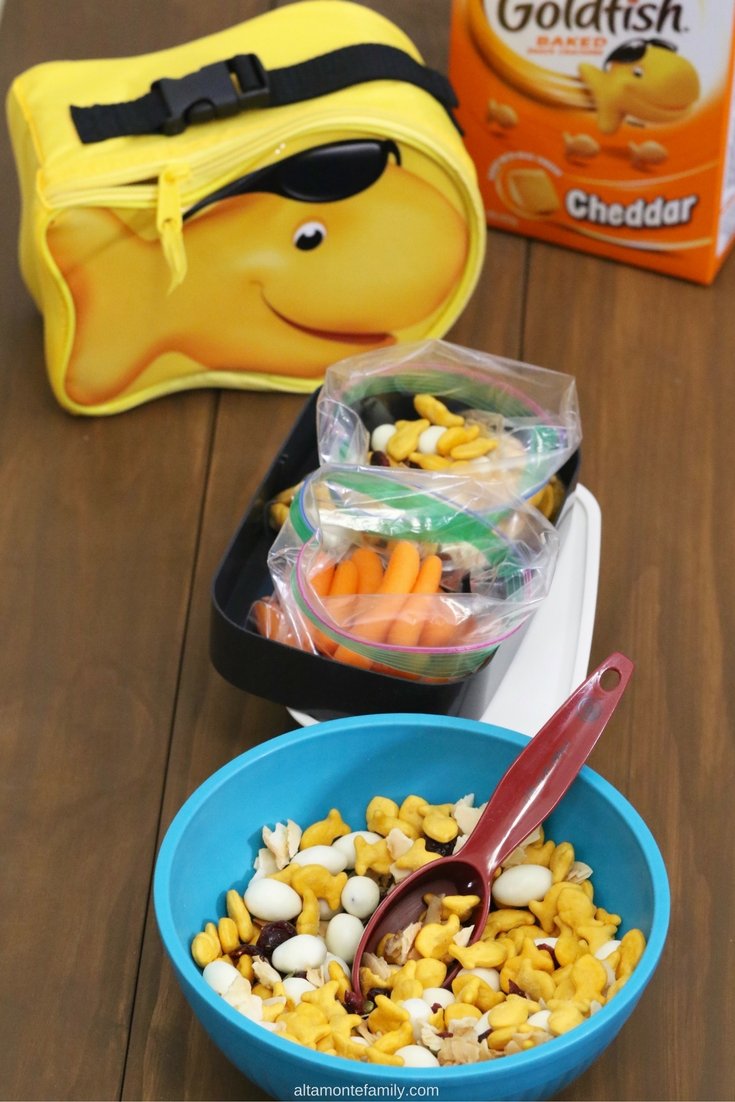 Besides the trail mix, we like to include other snacks like baby carrots from the fresh produce section at Walmart.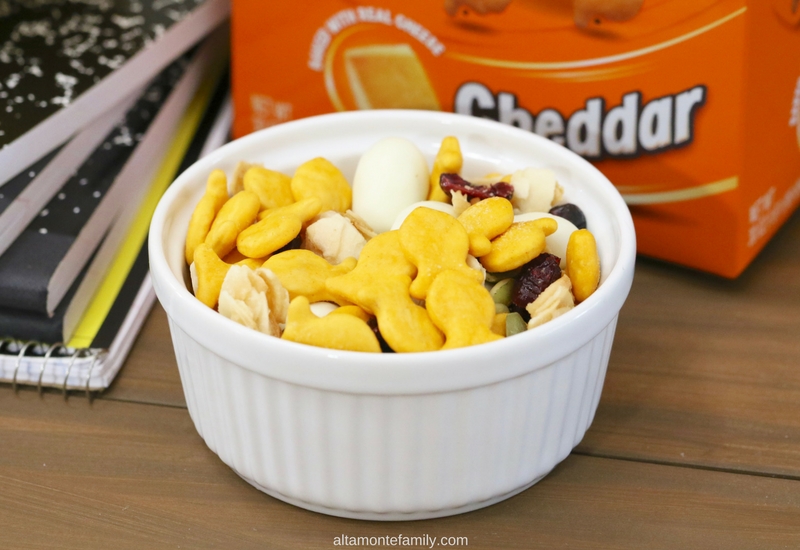 Recipe: Yogurt Almond Trail Mix
We use either Goldfish Cheddar crackers or Goldfish Colors crackers when making this recipe–it's really up to you (or your kids). Either variety is good!
Servings:  6-8
Prep Time:  5 minutes (or less)
Total Time: 5 minutes (or less)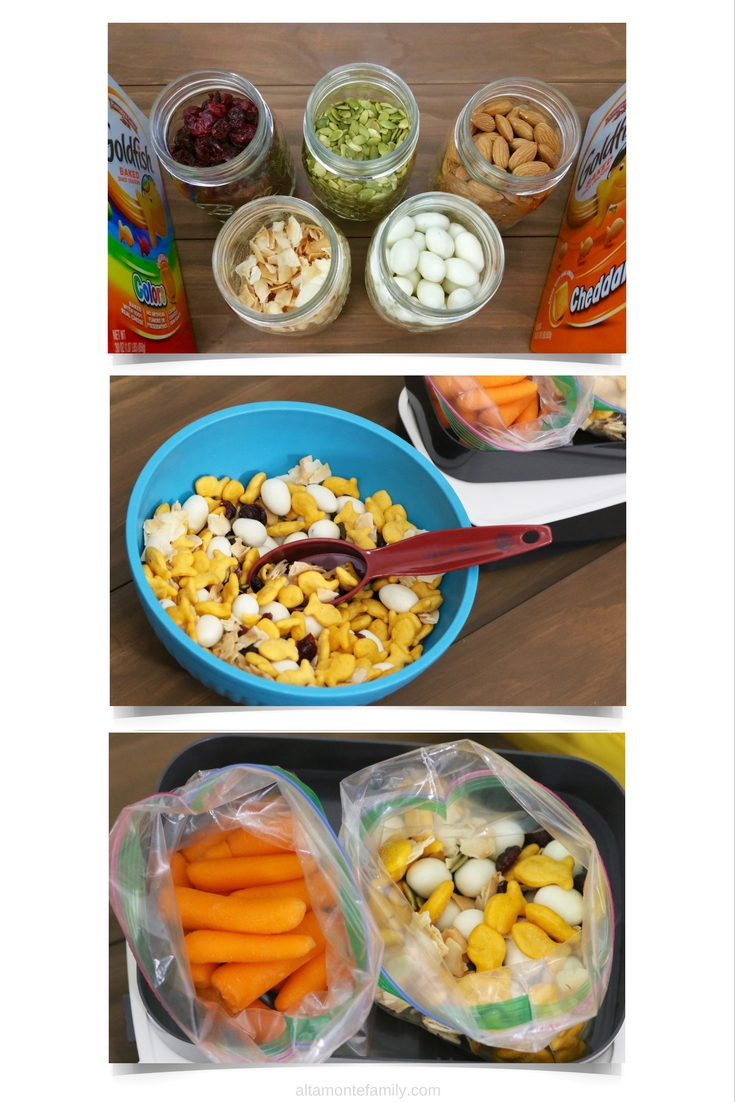 Ingredients
1 pint Goldfish Cheddar crackers (or Goldfish Colors)
1 pint yogurt almonds
1/2 pint organic dried coconut flakes
1/4 pint organic dried cranberries
1/4 pint organic, raw pumpkin seeds (shelled)
Optional: extra almonds, for added protein
Note: We use pint measurements (instead of cups) since we like to use pint-sized mason jars for storing our ingredients.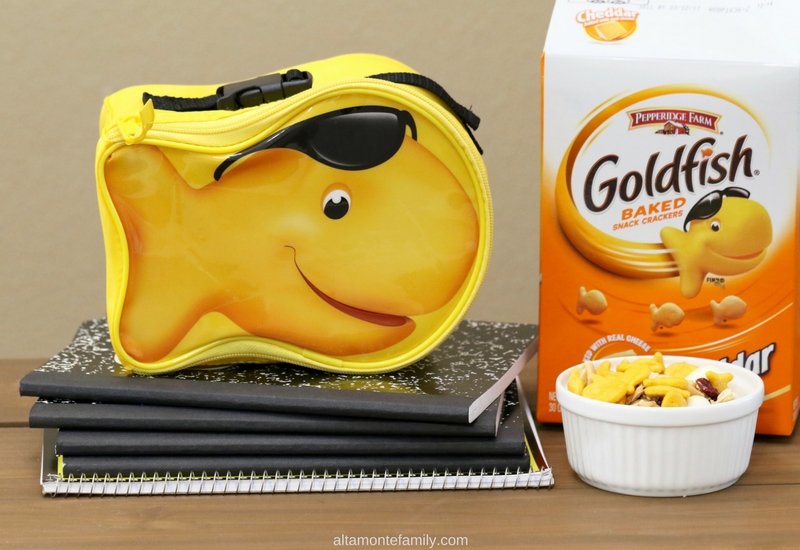 If you love Pinterest, feel free to pin this super-easy recipe for later!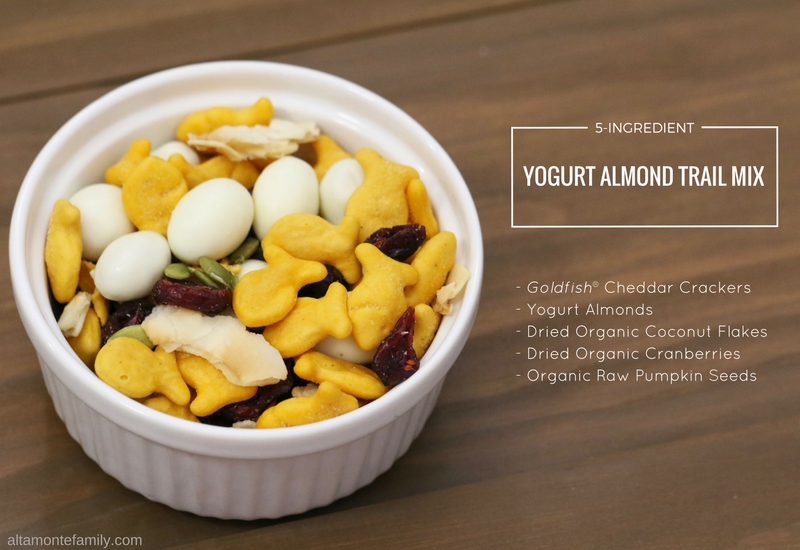 We got our bulk boxes of Goldfish crackers at Walmart–it was on rollback for $5.98 each (as of the time of this post).
Additional Savings Information: Save $1.00 on any ONE (1) Bolthouse Farms® 10 oz. Baby Carrots or Bolthouse Farms(® 11 oz. juice when you buy any ONE (1) Pepperidge Farm® Goldfish® crackers 30 oz. or larger.
Note: There is no coupon for the savings above. It's an in-store offer that may be available at your local Walmart.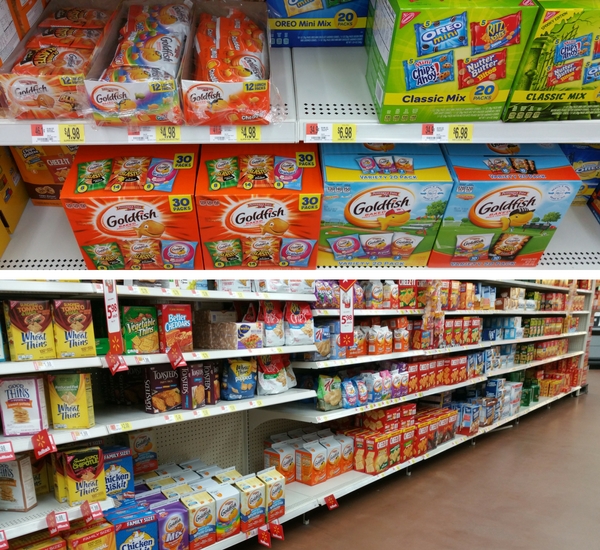 Ready to have fun and make some trail mix snacks with your kids? Save or pin our recipe or click here for more snack and mealtime fun and inspiration!
Keep smiling!
---
We're Social! If you liked today's post, feel free to share, bookmark, or pin it! Follow us on Pinterest, Facebook, and Instagram for more updates on our latest projects and adventures.