This shop has been compensated by Collective Bias, Inc. and its advertiser.
All opinions are mine alone. #LiveLoveColor #CollectiveBias
---
We are super excited to share our journey into transforming our entryway with color! In less than a day, we went from dull and gloomy to fab and invigorating. For real! After applying the color lessons we learned from Change Your Home, Change Your Life™ with Color by Moll Anderson, we've never been happier with a brighter, more uplifting home… starting from our entryway!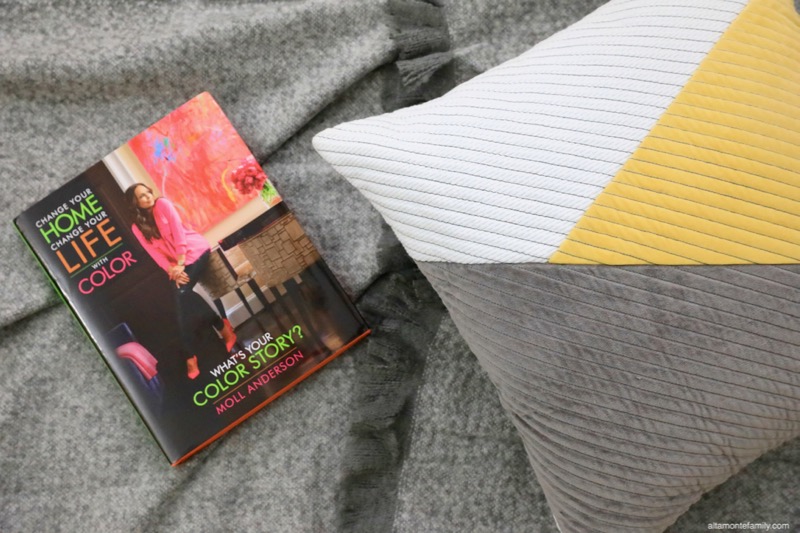 Discovering Our Color Story
In a previous post, we shared how we discovered our own color story as a couple. We both agreed that we sorely needed to un-gloom our home due to the lack of natural light. The journal-style book guided us through the process of finding our personal connection to color and understanding how color makes us feel.
It was then that we were both drawn to #InvigoratingYellow…
Yellow is uplifting, refreshing, and rejuvenating! One of our children mentioned that our newly transformed space makes him want to make lemonade!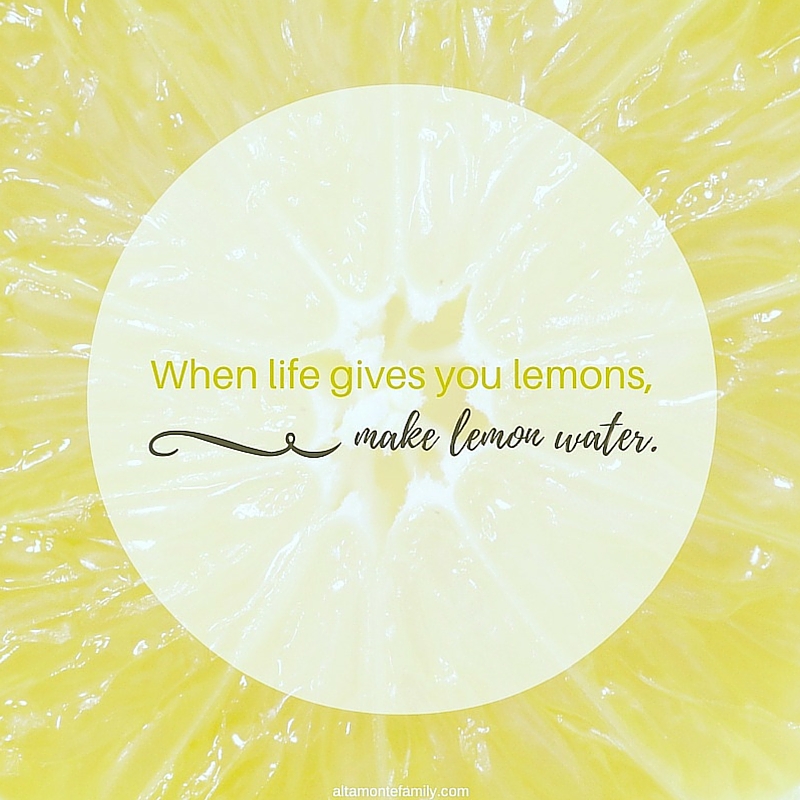 According to Moll Anderson, yellow is a highly reflective color that will help to bring light and warmth into spaces that lack natural light. She added,
An optimistic color, yellow raises spirits, instills hope, and releases a cheerful, positive energy.
That's just the kind of spirit that we'd like to encourage as we (and our guests) enter our home!
After transforming and revitalizing our entryway with color, we have experienced firsthand the positive impact that color has on our mood, behavior, and emotions (not just our surroundings).
Adding "Pops Of Color"
One of our key takeaways was the concept of adding "Pops of Color" to change the mood of our space, our wardrobe, and our life! The book is filled with inspiring examples to make changes (with color!), beyond the home advice.
We followed Moll Anderson's suggestions to include #Fab Furniture and #Pillows for a refreshing contrast.
#Fab Furniture
Moll Anderson shares how unique pieces of fabulous furniture are like art! This yellow accent table is an affordable way to transform the color vibe in our home! It's different, it stands out, and it's fun! Plus, it comes in a particular shade of yellow that complements some of our favorite vintage shopping finds and one of the pieces originally found in our previous setup.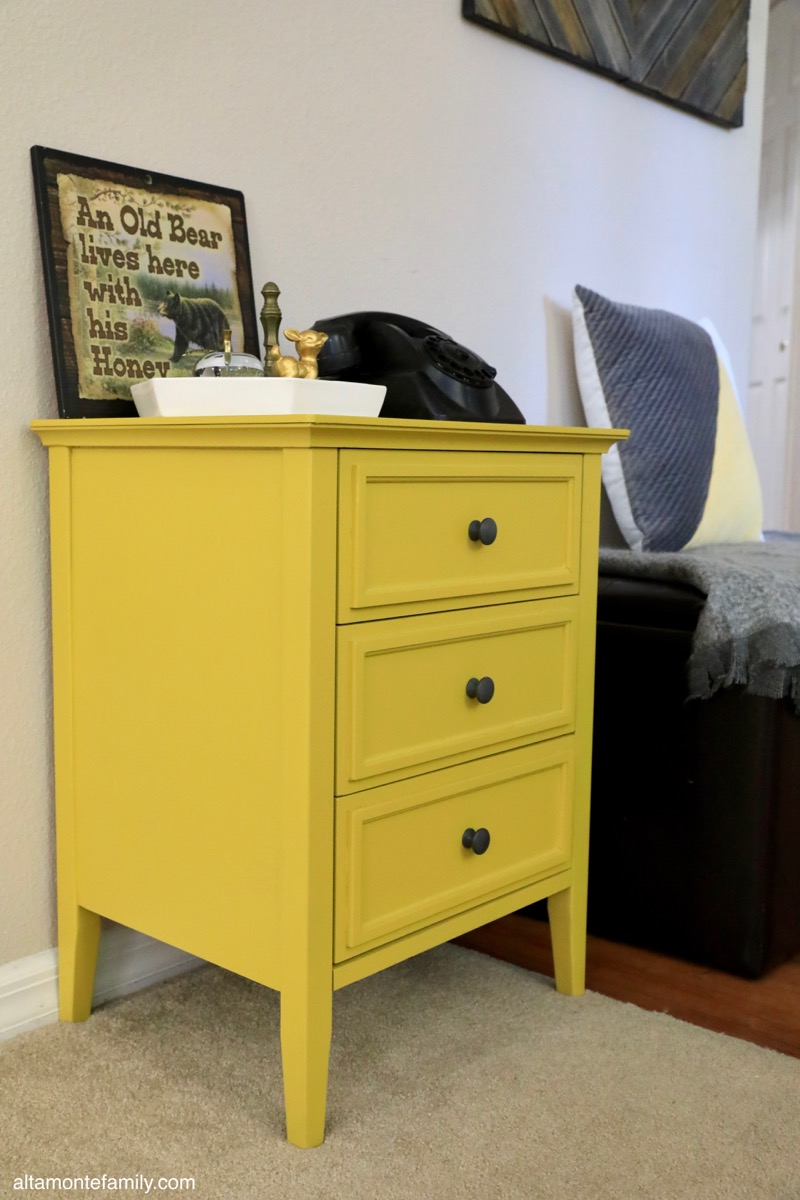 We just had to keep "An Old Bear lives here with his Honey"…
That "wise saying" (or fact?) brightens and cheers up our entryway just as much as the pops of yellow accents!
#Pillows
Pillows have always been a quick and easy home decor fix–they're a great way to add pops of color, introduce texture, and add visual interest to a room or space (as we learned in the book)! Love how we could easily–and  affordably –swap them out when the mood strikes!
It took all but one pillow (and a throw) to add character to a plain storage ottoman.
Wall Art
We're probably not the only ones who are very particular with the wall art that goes up in their home. We're so "selective", we have yet to choose a nature shot from our own camera roll to hang up on our walls!
While shopping for the book at Target, we came across a set of four "wooden tiles" in the home decor section–and, bam!  
An idea was born…
We put the four tiles together to create a big backdrop and hung up a wreath with yellow, lemony accents! How refreshing!
… guess those nature shots will have to wait (because, we're really liking our new wall art / focal point).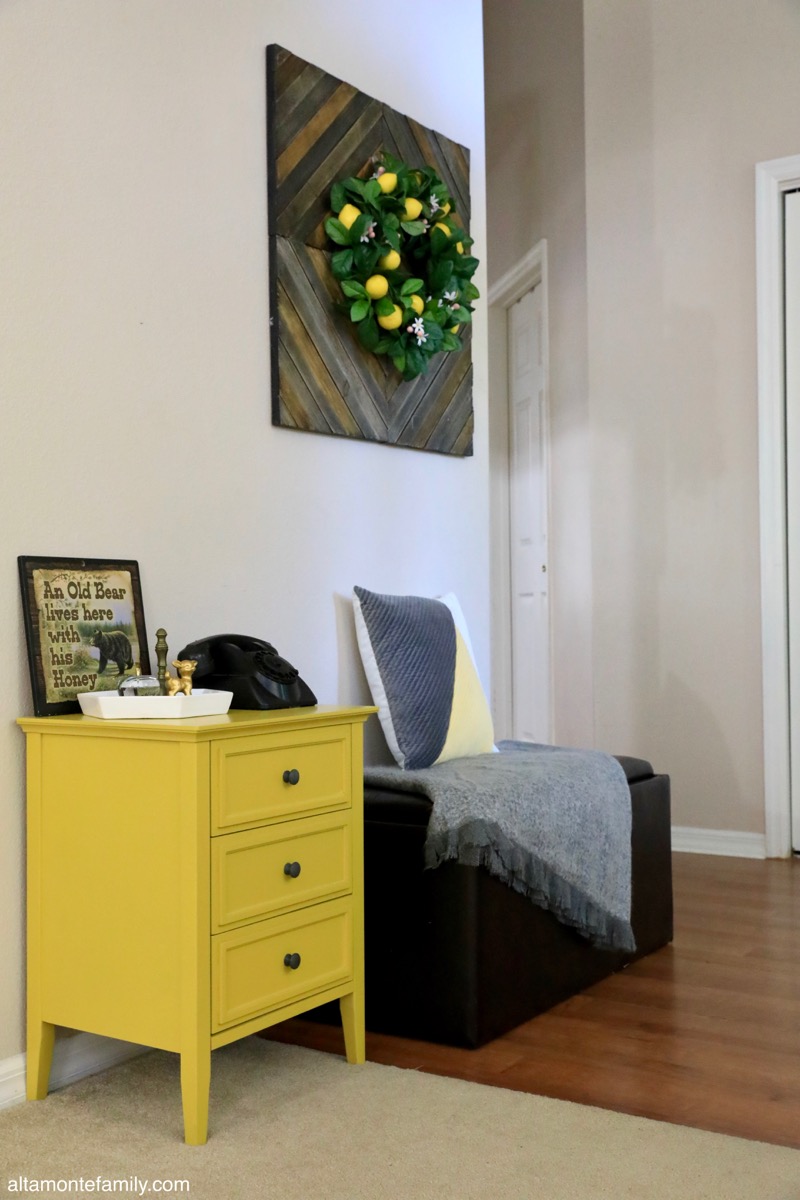 Transforming The Entryway With Color
We learned how the powerful effect of color is most evident in our home, influencing our mood, behaviors, and emotions.
For us, #InvigoratingYellow is a new color, a new chapter.
We really appreciate how Moll Anderson's new book has allowed us to explore our personal color story, opening us up to embracing new colors that will renew, revamp, and revitalize our home and life!
The process helped us to understand why we like and dislike certain colors, how our feelings about color are deeply rooted and emotionally based on our personal lives.
So…
Let's talk about the before and after: from safely "living in neutral" to jumping on an exciting adventure to embrace #InvigoratingYellow!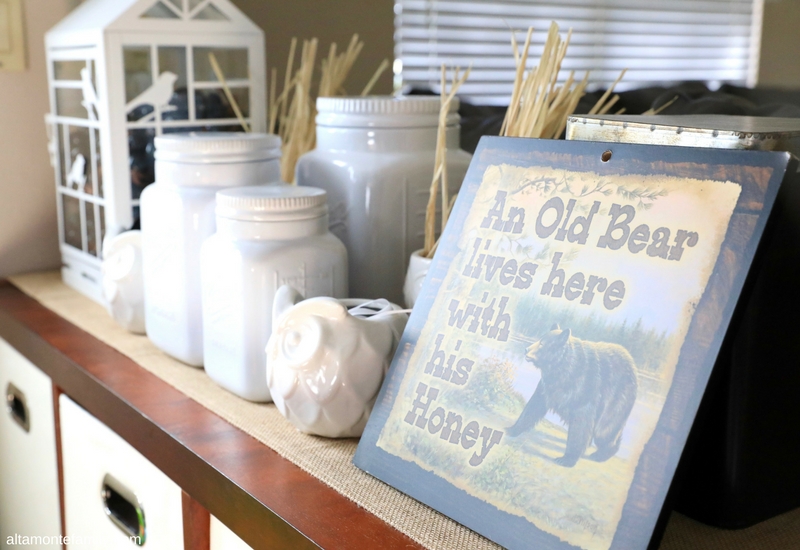 Opening Up The Space
We reconfigured our furniture arrangement in the entryway: the cubical organizer has since been relocated and the other ceramic accessories put away.
The result?
A much more open space with more natural light.
While the cubical organizer may have added functionality to the space in the past, it sort of enclosed the entryway from the living room, blocking much of that natural light that we ever so craved.
Next project: Add wall art on blank wall on the right (hmmm… we're hoping to hang our nature photos up right there one day)!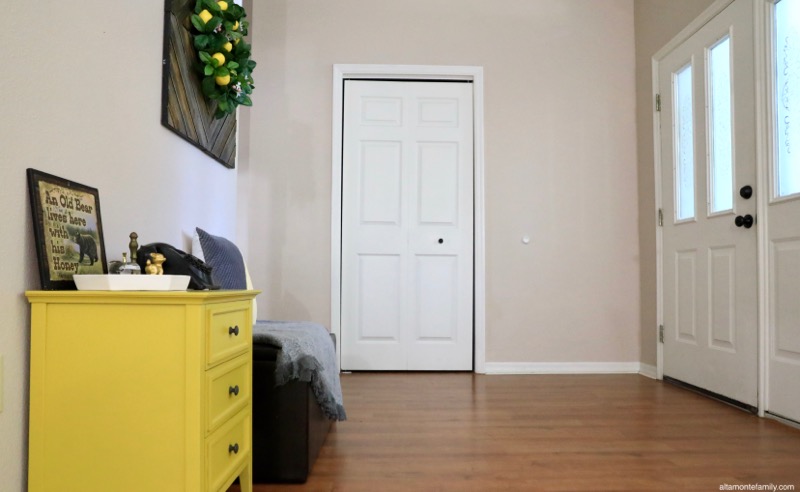 Bringing In The New
We decided to make use of the wall that was directly across from our front door. To fill in the space, we brought in an underutilized storage ottoman from our family room and dressed it up with a decorative pillow and throw. To achieve this look, the only purchases we made at Target were…
The book, Change Your Home, Change Your Life™ with Color by Moll Anderson
Yellow decorative pillows (we bought two, to swap them out in the future)
Yellow wreaths (we bought two, to swap them out in the future)
Yellow accent table
Rustic wooden wall decor tiles
Gray throw blanket
Moll Anderson's book officially published on March 14, 2017, and is now available at Target! We found it in the "New Books" section near "Entertainment". We found everything else in the "Home Decor" aisles.
About the author:  Moll Anderson is a well-respected author, television and radio host, inspirational interior designer, life stylist, and advocate for women and children globally. You may have recognized her from numerous TV shows like The Doctors, FABlife, Access Hollywood Live, Good Day LA, The Talk, Good Morning America, The Today Show, and Dr. Phil. She is also published in national publications such as InStyle and Cosmopolitan, USA Today, Huffington Post's Women in Business, as well as in regional publications.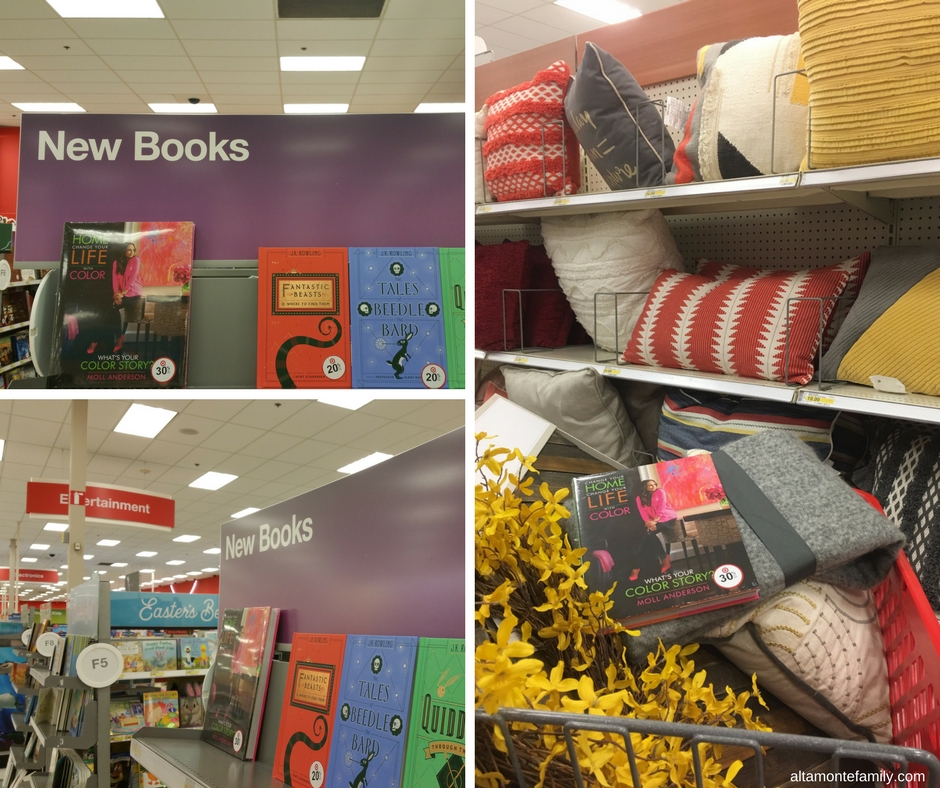 It only took less than a day (and one shopping trip) to pull this off! It's amazing what a simple color transformation can do in your home and life!
Click here to learn more about Moll Anderson's new book and discover your own personal connection to color!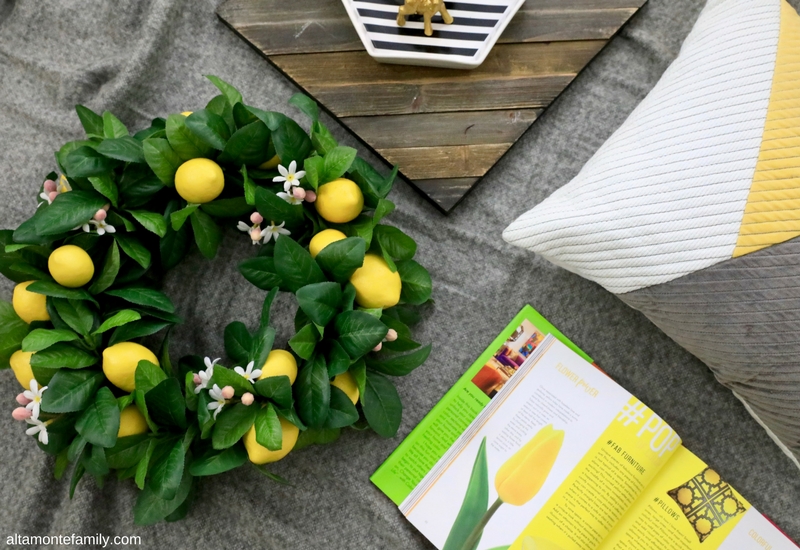 ---
We're Social! If you liked today's post, feel free to share, bookmark, or pin it! Follow us on Pinterest, Facebook, and Instagram for more updates on our latest projects and adventures.