Special thanks to Oriental Trading for providing us sample products free of charge
in exchange for our honest review. No other type of compensation was received.
All opinions are my own.
---
If you're like us, you probably get all pumped about the Summer as early as Memorial Day (which is our traditional-unofficial start of the season) to Graduation / Last Day of School to Father's Day and all the way up to the 4th of July! After all of the excitement, pool parties, beach picnics, and endless backyard BBQs, we sometimes find ourselves running out of fresh ideas for the rest of the season. Well, we're here to share a list of our top 5 summer fun ideas with you today so that you won't ever have to run out of ideas… at least through Labor Day (the official end of the Summer season in our book). And, guess what? We found our summer inspiration all in one place, Oriental Trading, our go-to shop for summer fun and endless party inspiration!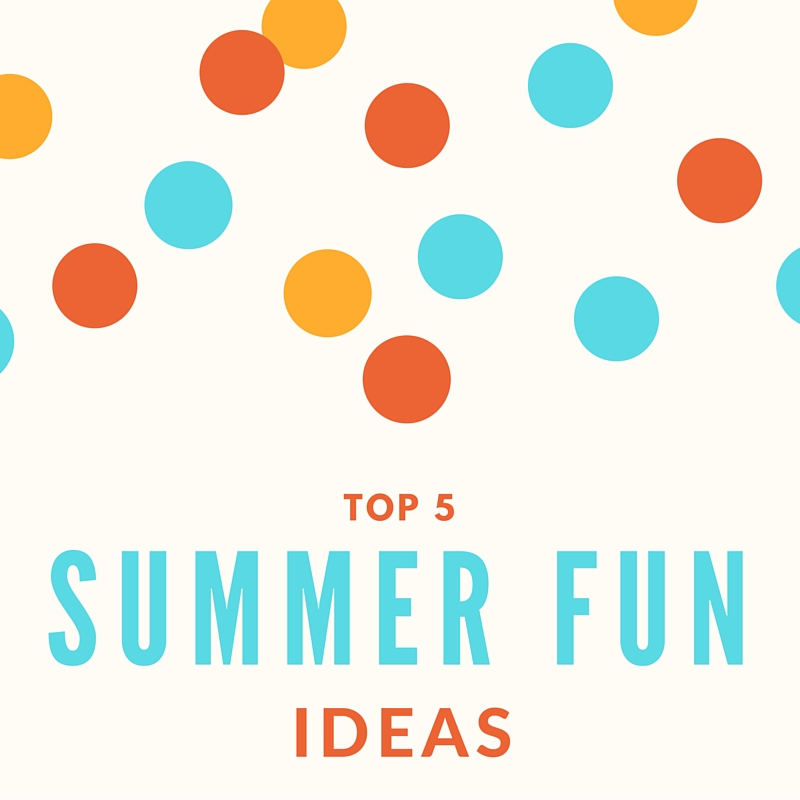 ---
Idea #1:  Have your own At-Home Summer Camp with these 7 weeks of Camp Fun ideas from Oriental Trading!
We're currently on Week 5 (Outer Space), and if you have a budding astronaut like we do, you can go on an exciting space adventure with your little science enthusiast from the comfort of your own home!
---
Idea #2:  Turn party favors into a crafting activity!
Get the kids even more excited about their party favors when they can get all crafty with it! A little Sand Art Craft, perhaps? Or maybe a Ceramic Owl Painting Crafternoon? Or, how about these DIY Dry Erase Tile Trays? For more unique crafting inspiration, check out these summer party favor ideas from Oriental Trading.
---
Idea 3:  Make functional crafts! How about making a craft that kids can also use, like this summer tote bag? Foam shapes are great and so are fabric paint and markers when used with inexpensive shelf liner stencils (like the one we used on our DIY Snack Tote project). Oriental Trading has more DIY Craft ideas as well as Kids' Craft inspiration to get you started.
---
Idea #4:  Throw a summer party!
Whether you're celebrating a birthday or simply celebrating the season just because, adding a summery theme never fails to add that special touch that won't go unnoticed! From beach parties to luaus to family movie nights (check out our DIY Concession Stand), there's a party theme for everyone in the family to enjoy!
---
Idea #5:  Grow an herb garden! If you haven't yet introduced your kids to gardening, Summer is the perfect time to get started! Herbs like basil are among the easiest to grow indoors as is mint outdoors. Have you gotten a whiff of chocolate mint, yet? By the way, it's best to keep mint contained, literally, as they can be pretty invasive. If gardening isn't your thing, don't despair! Check out these other Summer crafts and hobby supplies to spark your kids' creativity this Summer!
---
Feelin' good about being prepared for the Summer and ready to get started? Start your list and head on over to Oriental Trading to make it the best and most memorable Summer ever!
Have a blast!
---
We're Social! If you liked today's post, feel free to share, bookmark, or pin it! Follow us on Pinterest, Facebook, and Instagram for more updates on our latest projects and adventures.