This post was sponsored by Fresh From Florida as part of Influencer Activation
for Influence Central. All opinions are my own.
---
With the kids out of school, we've been spending a lot of time in our patio (the busiest part of the house during the Summer). Whether you'd like to get to know a little bit more about Florida summers or simply are looking for a new summer party idea, we invite you to come and take a look at our Tide To Table Party spread from this past weekend! It was a last-minute kinda thing but it didn't look like it at all, thanks to in-season, local produce and some inspiration from the Fresh From Florida website! Check out our party details + a recipe for Grilled Corn & Mango Salsa!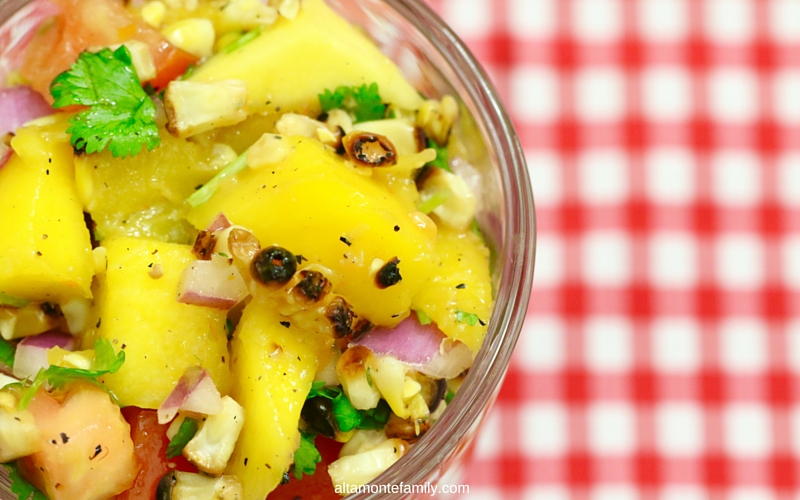 We weren't kidding when we said last-minute. Like, same-day notice! We took a quick trip to our local grocery store, said hello to our friends who work there, and while my husband was driving, I pulled up the Fresh From Florida website to see what's in season.
Quick Tip! If you enjoy healthy and wholesome meals with nature's finest ingredients, you'll want to save the Fresh From Florida website for future reference, especially if you live in Florida (or if you're planning on visiting or snowbirding). You might want to "favorite" the page that tells you which crops are in season as well as get the list of seasonal seafood available this month.
Your whole family will enjoy the fresh taste of in-season, locally produced seafood and crops, guaranteed… and if you love throwing parties, you know that the fresh ingredients will give you an awesome head start when it comes to making your guests happy.
Okay, back to our last-minute grocery shopping story…
We picked up some fresh, local, in-season seafood, including Florida Shrimp (never frozen) and–get this–we scored some Florida Red Grouper (never frozen). Yesssss!!! Then, we bought some local, in-season produce like Florida Sweet Corn, tomatoes, watermelon, blueberries, fresh herbs… and then some! Oh, and don't forget the bags of ice to keep things fresh and ice cold during your party!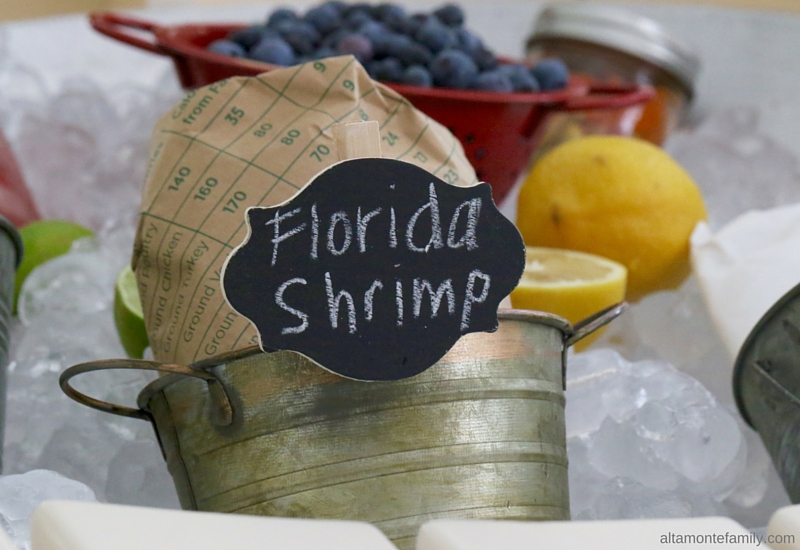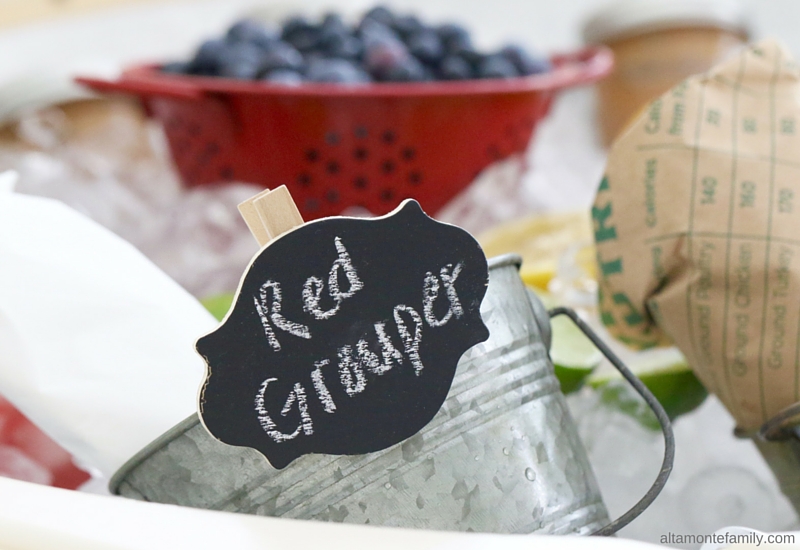 Anyway, a big box craft store happened to be not too far away, so we picked up some galvanized metal buckets from floral area, gave it a good wash, filled it with ice cubes, and laid our fresh seafood in there with the butcher paper still in tact (we don't suggest removing the butcher paper while the seafood is still sitting in the buckets).
The last time we posted about Fresh From Florida, we used fresh produce to inspire our party decor. Who knew we could use Fresh From Florida seafood to inspire us this time?
Don't the buckets and fresh seafood still wrapped in butcher paper make you feel as if you're enjoying your time at a local farmer's market or something… or a Fisherman's Wharf?
We thought we'd give seafood some love this year since it's always the traditional steak, hot dog, and burger that gets to enjoy some time on the grill. Some people just don't like the mess that comes with grilling seafood, so we came up with a solution to address post-grilling cleanup woes: make seafood foil packets!
For the record, some of the meat lovers did bring some steak to the party, so we grilled that, too. In the end, they had fun building their own Surf & Turf Nachos during the party. Flexibility is key to having fun parties 🙂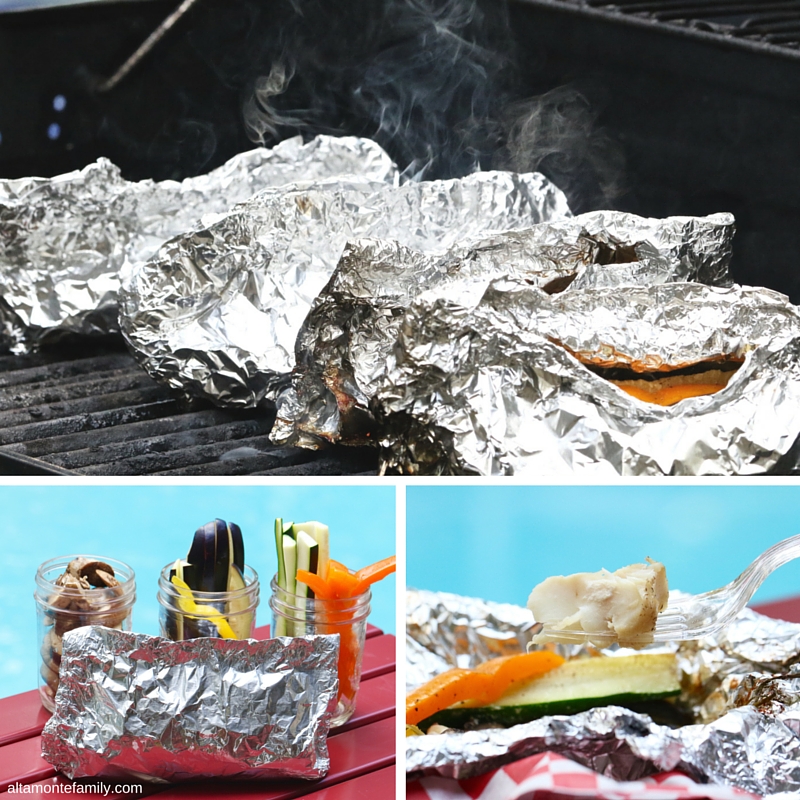 Our guests got to build their own seafood foil packets with their choice of fresh seafood + vegetables + herbs + spices, then once the food has been cooked, they chose their own topping / dressing (this is where our delicious salsa recipe comes in)!
Now isn't that Florida Red Grouper topped with fresh ingredients a beauty to behold?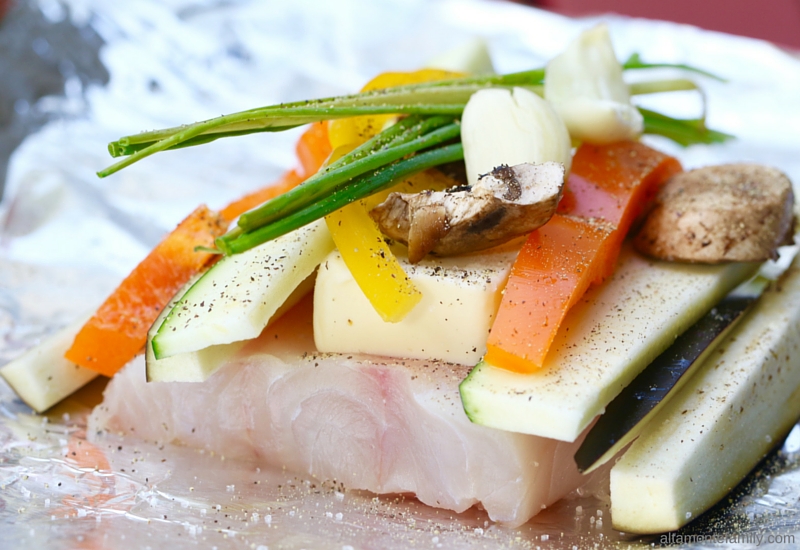 Grilled vegetables also got some extra love–and of course, our all time favorite Florida sweet corn! Mmmm….. take me back to last weekend's party!
Grilled sweet corn, especially when it's fresh, elevates any dish to something that only my palate can describe! "Perfection" is the closest word I can come up with…
When we started making our "summer salsa" recipes with grilled sweet corn, we immediately knew that we will never look back. Ever. Try it and join our Grilled Sweet Corn & Mango Salsa tribe 😉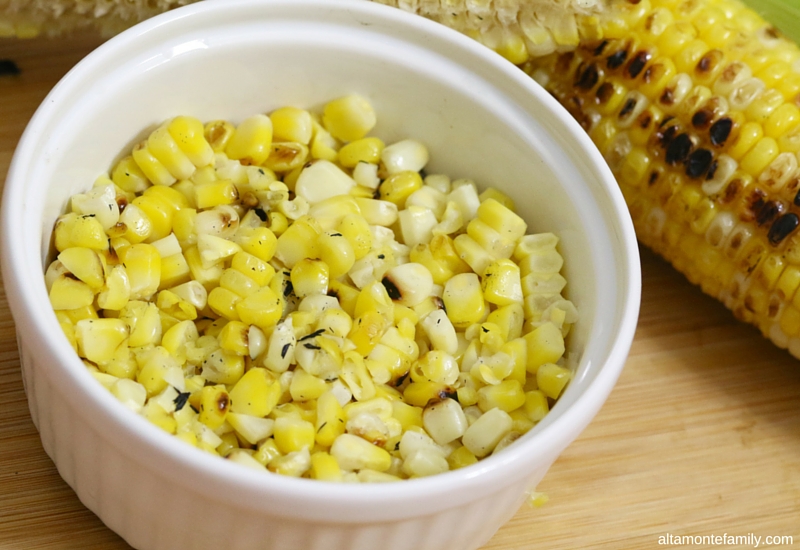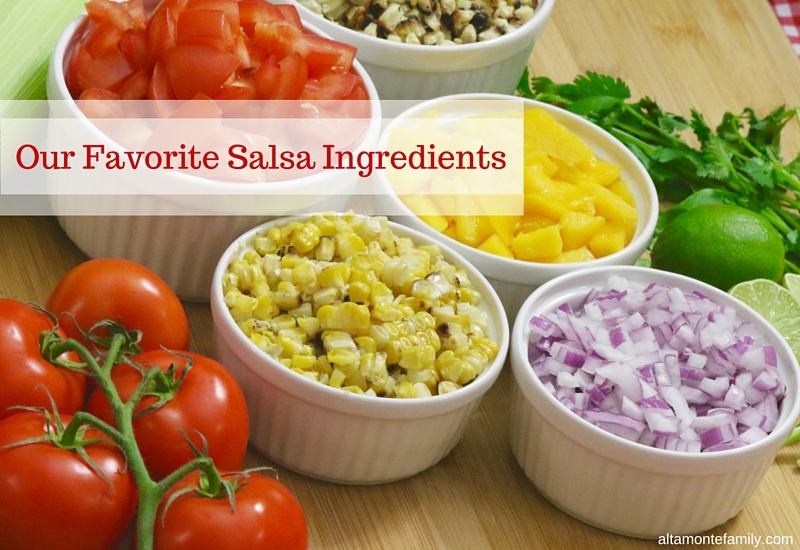 Now, before we give you the recipe, allow us to inspire you with a delicious salsa pairing that's beyond the tortilla munchies…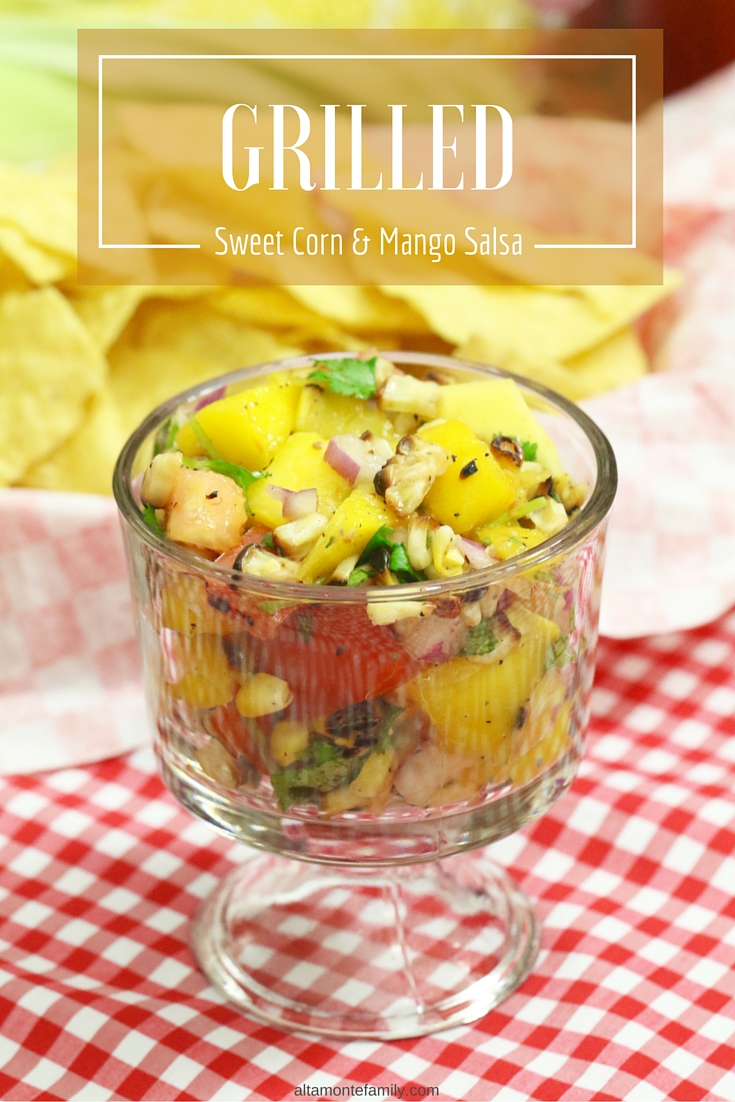 As promised, here's a little something that you just might want to try… after you've nibbled on the steamed veggies…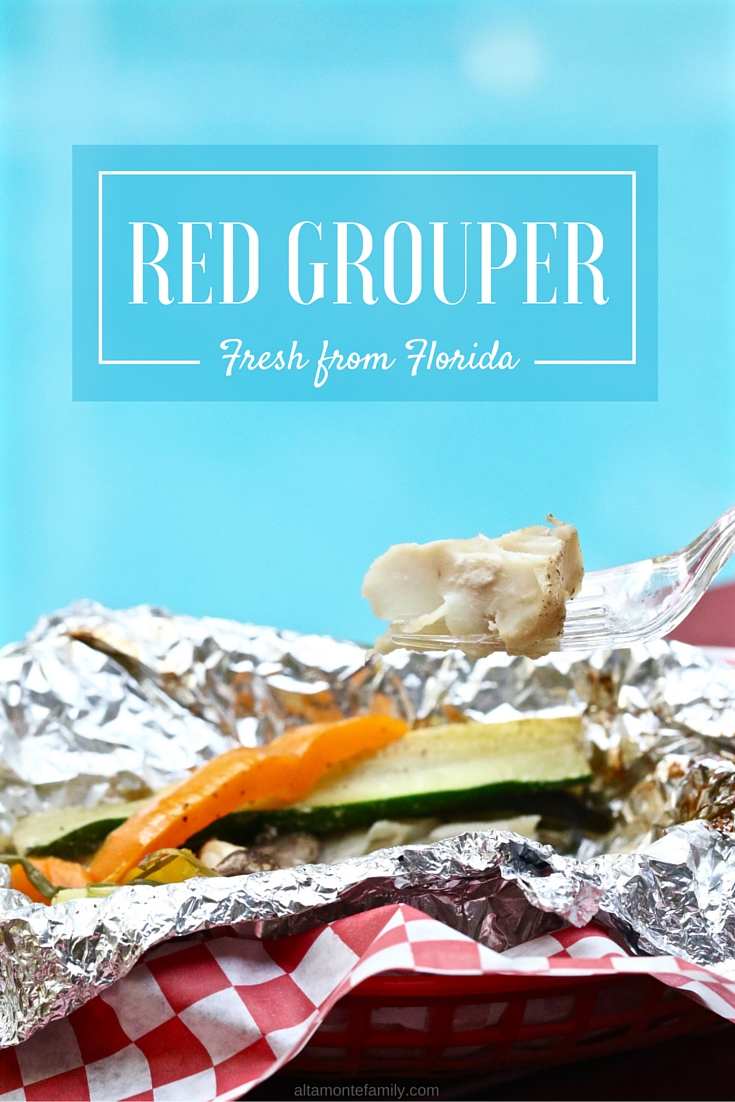 Do you love Florida Red Grouper just as much as we do? It's worth every penny.
After you've taken the first bite, wash it down with some fresh watermelon and blueberry juice… as a famous TV foodie personality would say, "It's out of bounds!"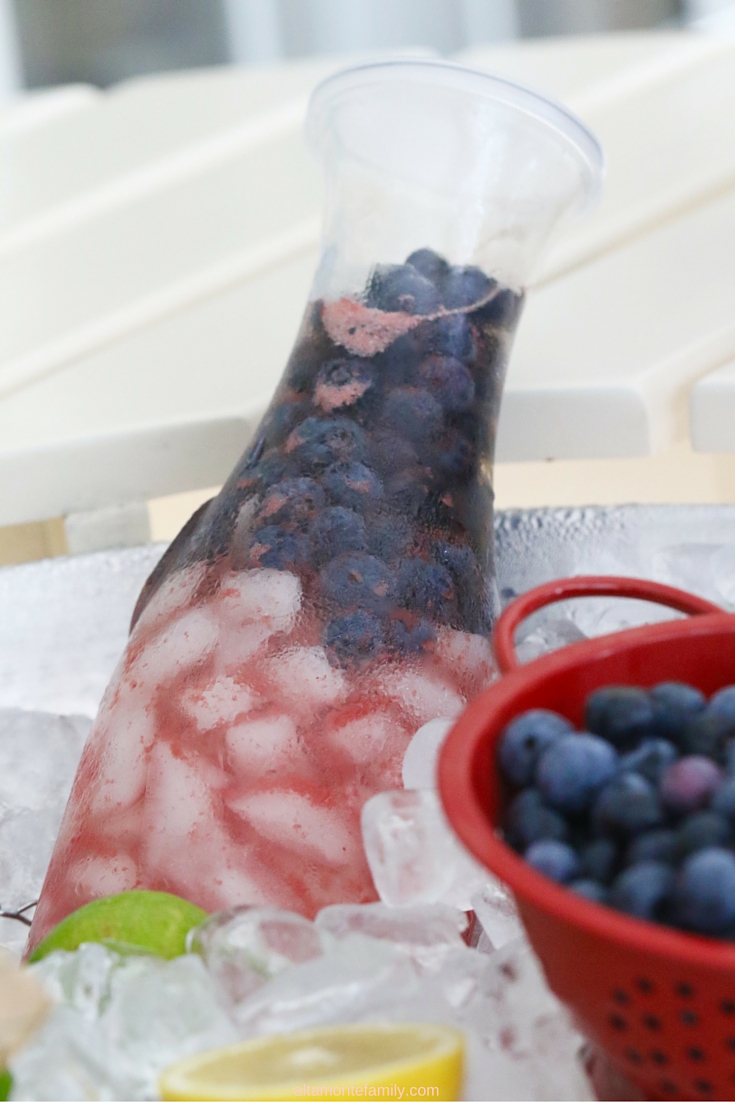 Okay, now that you know… let's get back to the regular tortilla munchies programming… after all, it's SO good! And, those munchies come in really handy while the guests are waiting for the king of the grill to prepare their food!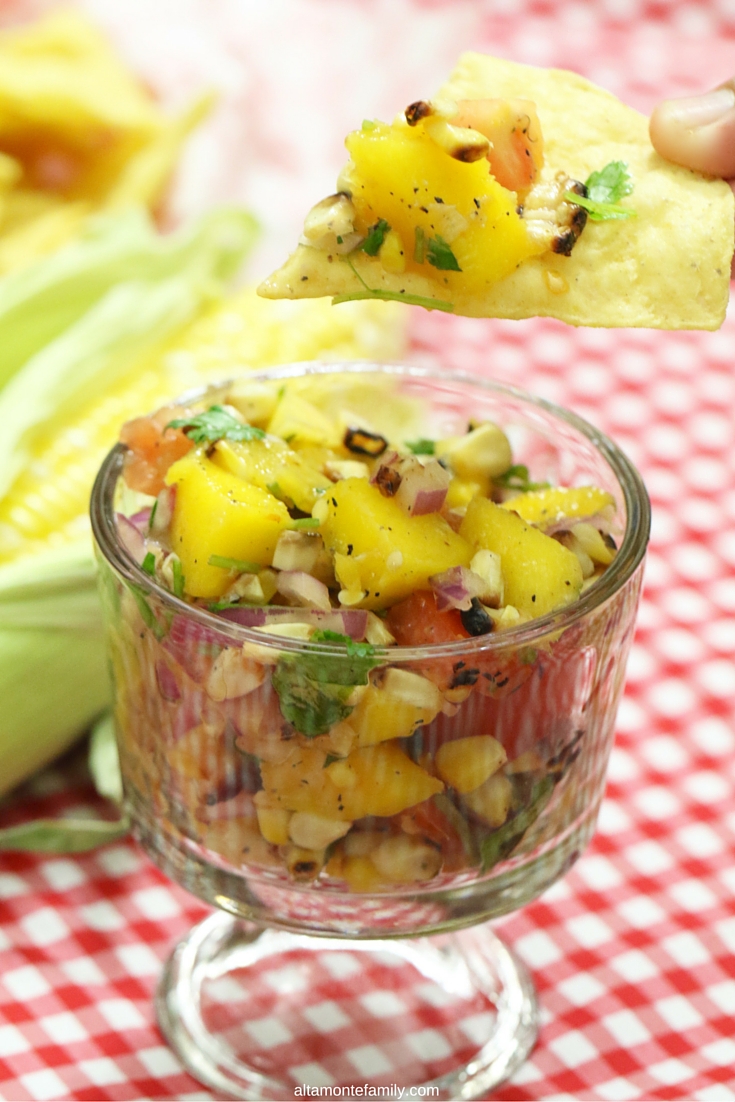 Recipe: Grilled Sweet Corn and Mango Salsa
Servings:       6
Prep Time:   10 minutes*
Chill Time:   4 hours (optional)
*This does not include the time it takes to grill the sweet corn. Everyone will have their own unique and delicious version of grilling sweet corn… we like it simple so all we do is pre-soak the sweet corn (husk-on) in water, then we place them on the grill (on high heat, lid closed) for about 5-7 minutes on each side (husk pulled back).  We grill the sweet corn along with several other vegetables–like a veggie party on the grill!
Ingredients
4 ears grilled Florida Sweet Corn
4 Roma tomatoes, diced into medium-sized chunks
1 whole ripe mango, diced into medium-sized chunks
1 large red onion, diced
1/2 cup fresh cilantro, minced
Juice from 2 limes
Pinch of salt and pepper
Optional: 1 jalapeno, sliced
Optional: 1/4 cup grilled pineapple chunks
Directions
Shave off kernels from grilled sweet corn and transfer to large mixing bowl
Combine all other ingredients then cover and chill in the refrigerator for 4 hours (for best results)
You might want to bottle up that salsa goodness in mason jars for each guest to enjoy!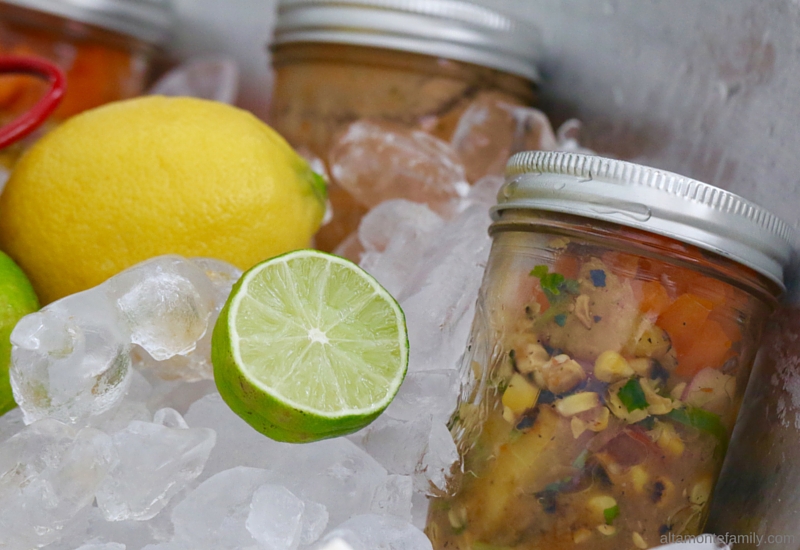 Anyway, we hope we inspired you with our fun Tide To Table party! Consider giving seafood a little extra love on the grill this Summer and don't forget to check out the Fresh From Florida and Florida Department of Agriculture websites to learn how they promote locally grown Florida produce and fresh seafood.
Enjoy your Summer!
---
We're Social! If you liked today's post, feel free to share, bookmark, or pin it! Follow us on Pinterest, Facebook, and Instagram for more updates on our latest projects and adventures.