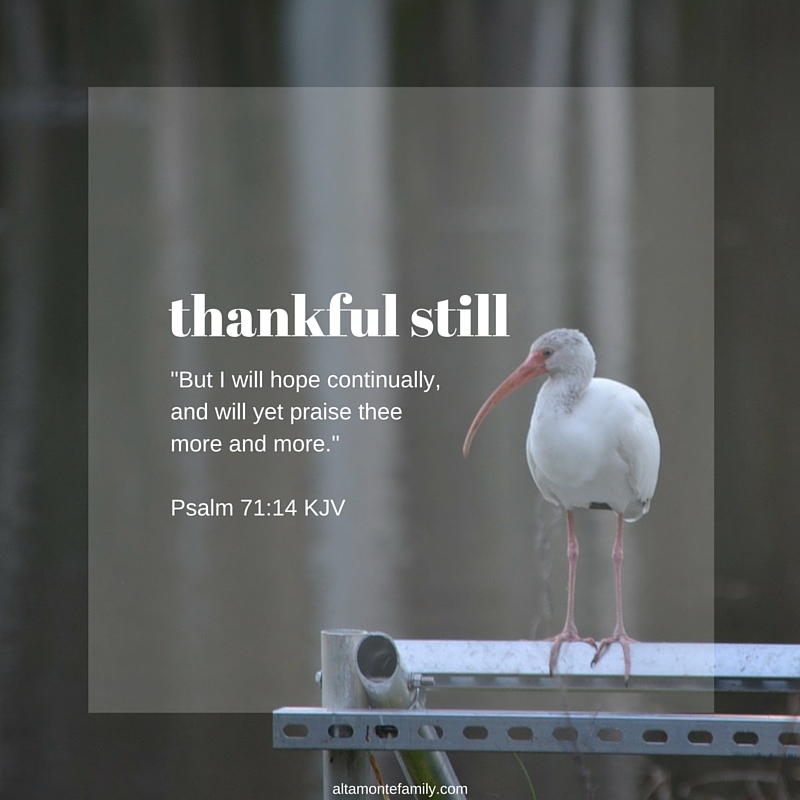 Have you been going through a lot lately? Sometimes, it feels as if difficulties come in sets–one set after the other. How then does our heart respond? As difficult times pour in, will we yet praise God more and more? Will we be thankful still?
Yesterday at church, God blessed us with yet another opportunity to see one of our missionary friends again–a friend whom we've known since he was 14, when he heard God calling him to the ministry. At the time, he was my Sunday School Assistant teaching 4 and 5 year old children. I had asked about his dad, only to find out that he has cancer and had lost one eye due to an accident. Despite his condition, our friend's dad continues to serve God by doing janitorial / maintenance work for the church–a tough job as we know it. Many of us would volunteer to teach Sunday School, sing in the choir, become an usher… but how many of us would offer to do janitorial work for the Lord?
Despite his disabilities, he continues to serve and praise God more and more.
But I will hope continually, and will yet praise thee more and more. My mouth shall shew forth thy righteousness and thy salvation all the day; for I know not the numbers thereof. I will go in the strength of the Lord God: I will make mention of thy righteousness, even of thine only. O God, thou hast taught me from my youth: and hitherto have I declared thy wondrous works.  Now also when I am old and greyheaded, O God, forsake me not; until I have shewed thy strength unto this generation, and thy power to every one that is to come.

Psalm 71:14-18 KJV 
In our weakness, will we go "in the strength of the Lord God"? Will we "make mention of [His] righteousness" and declare His wondrous works? Will we be bold enough to pray that when we're "old and greyheaded", that He would "forsake us not" until we have shown His "strength unto this generation and [His] power to everyone that is to come"?
Let us go forth "in the strength of the Lord God"! In our weakness, let us be thankful still.
---
Take action: When we're feeling weak, let's remember to renew our strength in the Lord (Isaiah 40:31). If you're going through tough times and don't know where to turn, lift up your hands to reach for God's hand. He will show you the path to deliverance. This page shows you how you can ask Him to be your Deliverer, your Savior, today.