This post was sponsored by TruGreen as part of Influencer Activation
for Influence Central. All opinions are my own.
---
Do you have any aspiring astronauts in your home? We have a preschooler who has been talking about his future career for over a year now after having visited the Kennedy Space Center a few times (and later meeting an astronaut)! We like to call him Middle Child #2. One time, he got into it with Middle Child #1 and said, "I'm going to outer space, and you're not coming with me!" Anyway, everyone in our family agrees that we love stargazing–especially stargazing with kids–whether it's from Joshua Tree National Park or from our own backyard (or in this case, our front yard).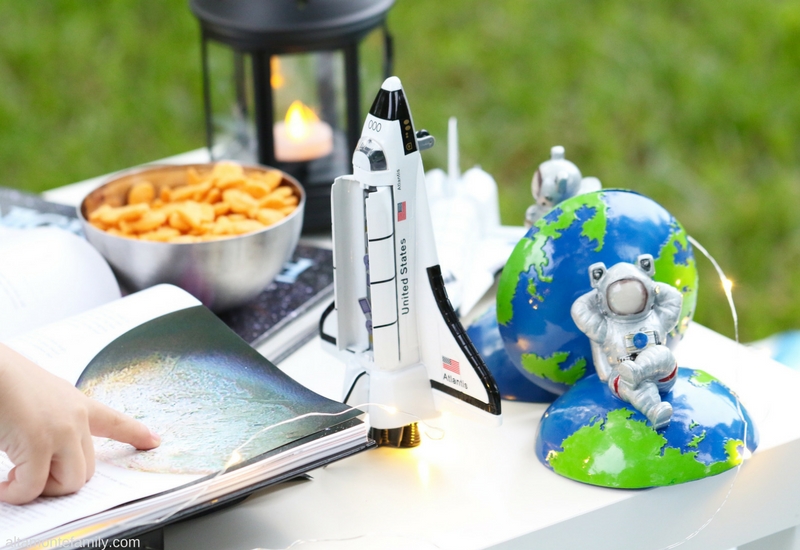 If you've been following our blog for some time, you'll know that we love parties and the outdoors–because it's always great to unplug, spend quality time, and simply enjoy nature. So, when we learned about TruGreen being on a mission to encourage people to spend more time outside creating memories with loved ones and experiencing the joys of the outdoors, we jumped right in!
Last night, we decided to have a mini stargazing event (even if it's just the six of us) right from the comfort of our own home. Hey, with a big family, life is like a party every single day (not to mention the daily "after-party" cleanup), that's why we like to keep things simple, fun, and memorable. Enjoying the outdoors is a great way to manage screen time and encourage our kids to be "more physically active, more creative in their play, less aggressive, and show better concentration" (Burdette and Whitaker, 2005; Ginsburt et al., 2007). With today's kids 8-18 years old devoting an average of 7 hours and 38 minutes using entertainment media in a typical day (according to the Kaiser Family Foundation), it's always refreshing when we as parents are able to connect with our kids through nature and the outdoors.
One of our favorite things about the Summer is the extra hours of daylight that we get. We took these pictures close to 8:00PM! It does get pretty dark outside–fast–once the sun starts setting (minus the light pollution in the sky, of course–but nevermind that–we can still enjoy the night sky with our kids nonetheless), so we're here to share a few things that we learned when stargazing with kids in your own backyard during the Summer.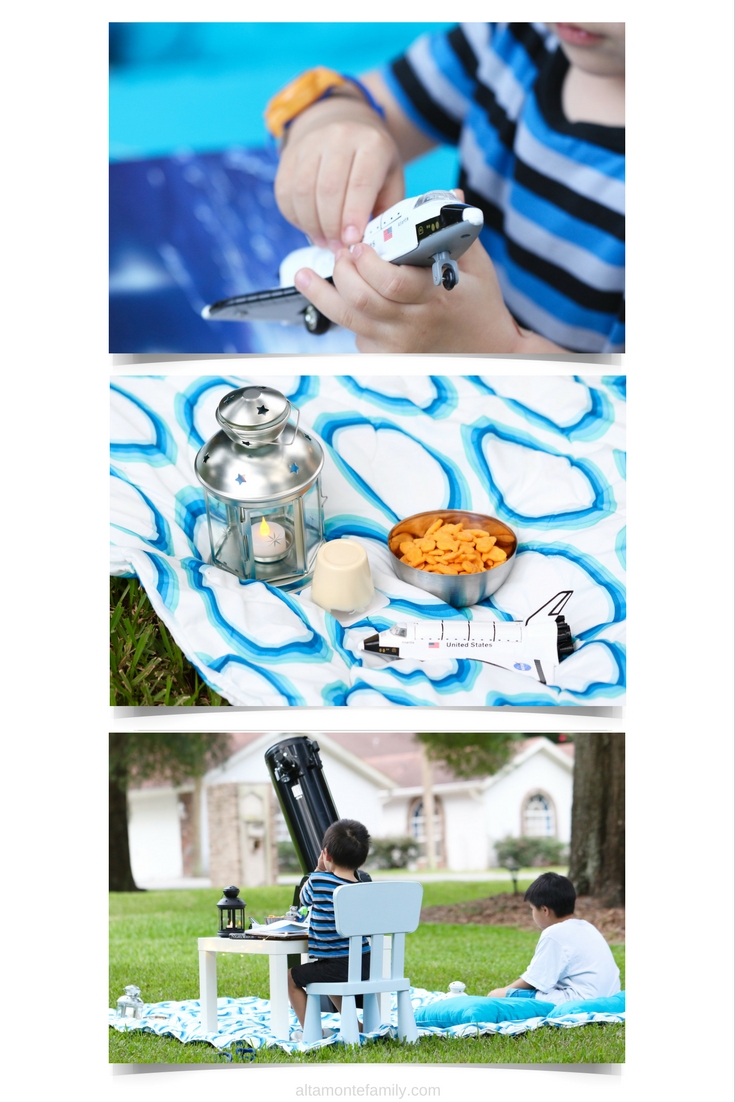 Tips For Stargazing With Kids In Your Own Backyard During The Summer
Turn off the TV, put down your tablet, and get outside with your kids to enjoy the night sky! Here's how we #LiveLifeOutside and do backyard stargazing while making it fun and memorable for everyone in the family!
Tip #1:  Take advantage of the extra daylight while setting up for your backyard stargazing adventure!
We brought some creature comforts along (like blankets, pillows, and snacks) to make sure our budding backyard astronomers were happy and comfy. Psstt— don't forget about the bug spray (because… Florida)!
Tip #2:  Have some astronomy books ready for the aspiring astronauts and night sky enthusiasts in your family.
We chose books with beautiful photographs, illustrations, and astrophotography (including landscape astrophotography). It doesn't matter if our preschooler isn't able to read all of the big words just yet. The photos are enough to capture and hold his attention!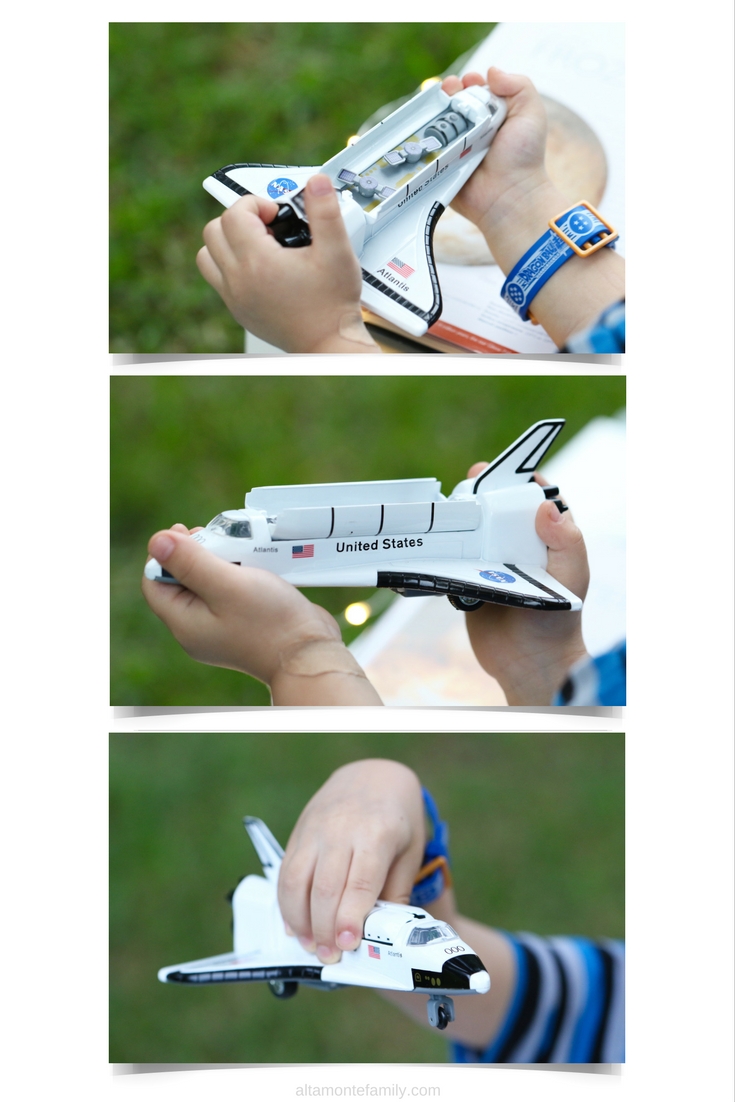 Tip #3:  Get your kids even more excited about outer space with mini space shuttle replicas or other exciting space craft!
We found these Atlantis space shuttles in the NASA gift shop at the Orlando International Airport; but don't worry, we think the Millennium Falcon will work just fine if you don't have access to a nearby space center or NASA gift shop!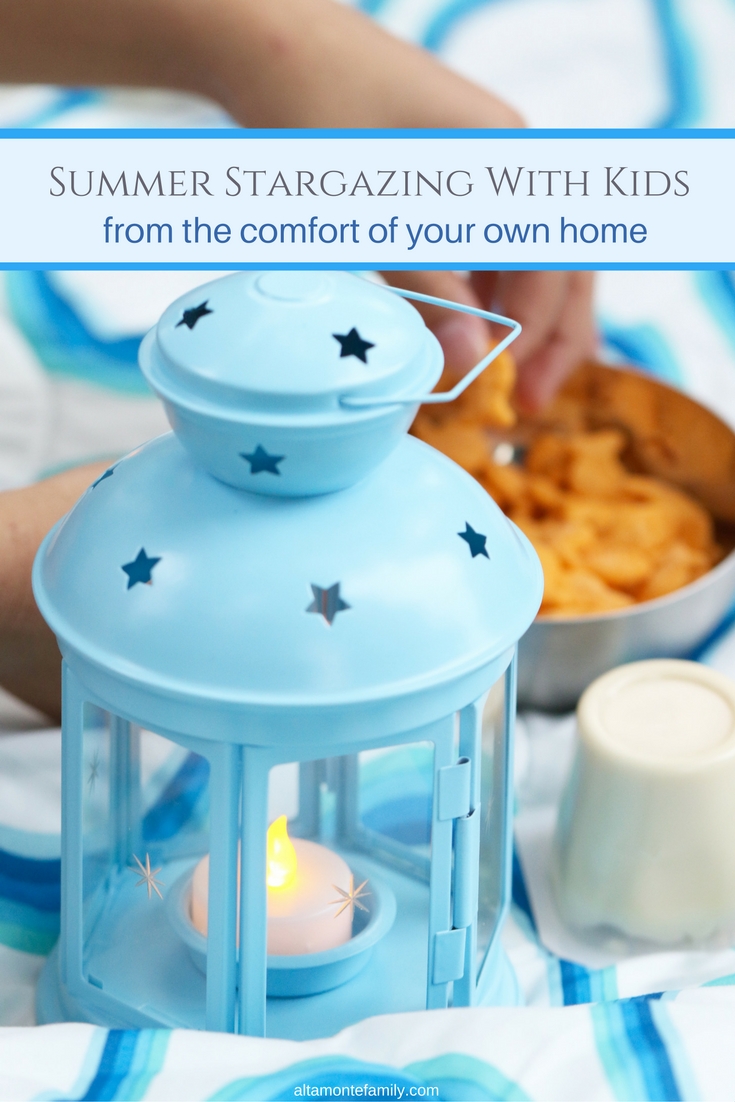 Tip #4:  Lanterns are always fun (and practical)–but keep them battery-operated!
We used flameless LED candles to light up our mini lanterns to keep them safe for little hands.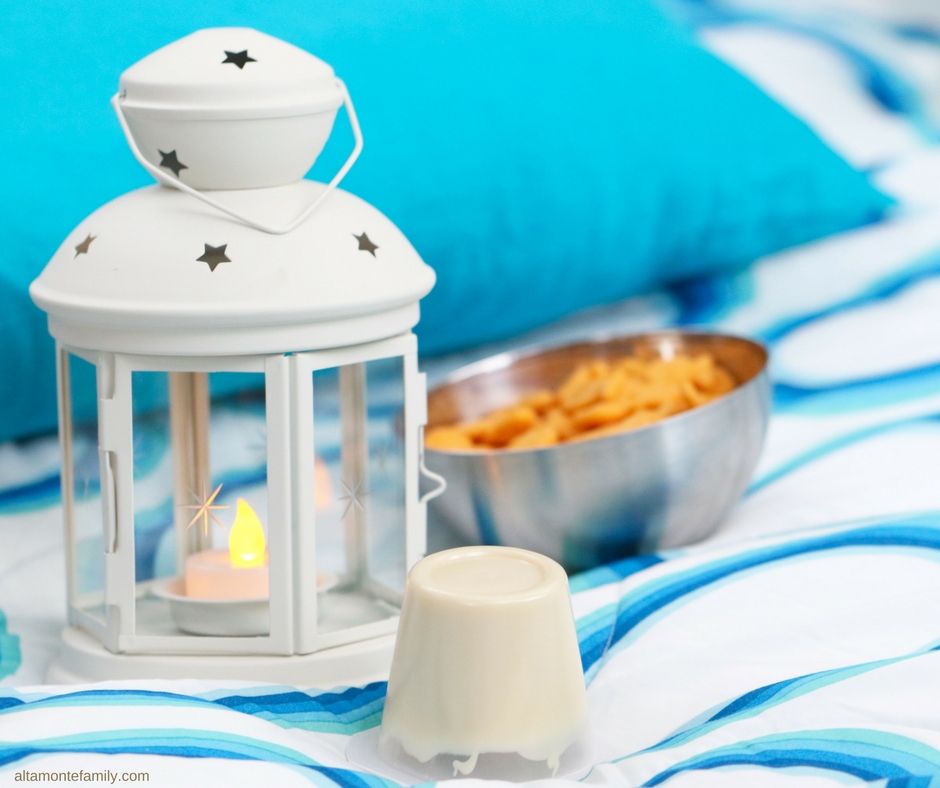 Tip #5:  Keep it short and sweet–and lock in those memories with a refreshing, frozen treat!
We kept our stargazing duration to about 30 minutes, just enough to keep our kids (especially the younger ones) excited and interested and looking forward to the next backyard stargazing event. Of course, we couldn't call it a night without enjoying a frozen treat from the freezer in our garage (in between putting our stuff away).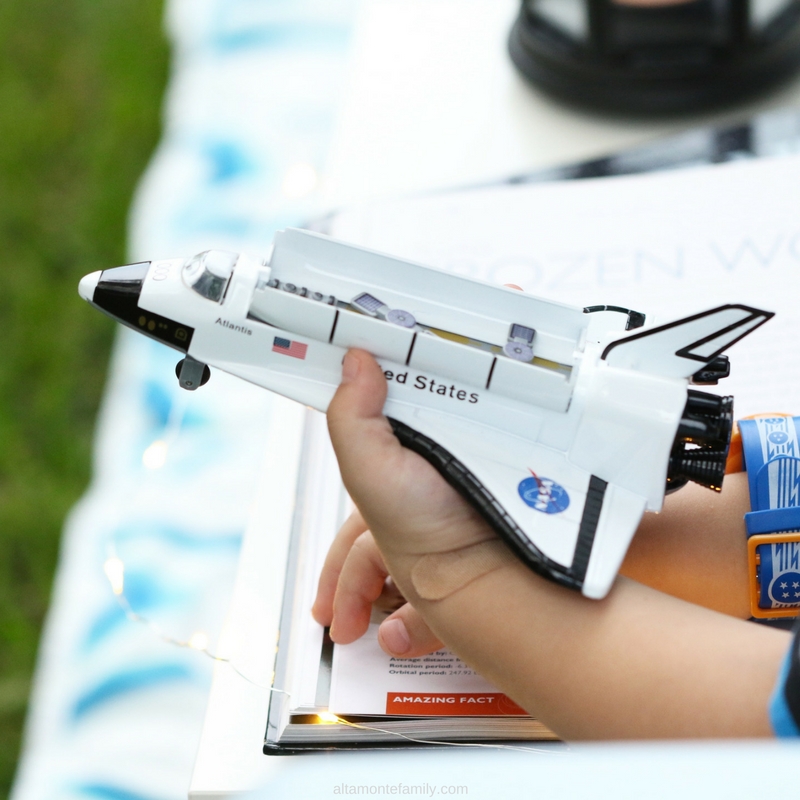 Now, it's your turn…
What are some of your favorite outdoor summer activities with your children?
From outdoor picnics to wild adventures to simple and fun backyard games, join TruGreen on their mission to #LiveLifeOutside by sharing your photos and videos for a chance to win weekly prizes!

Have fun enjoying the night sky with your kids!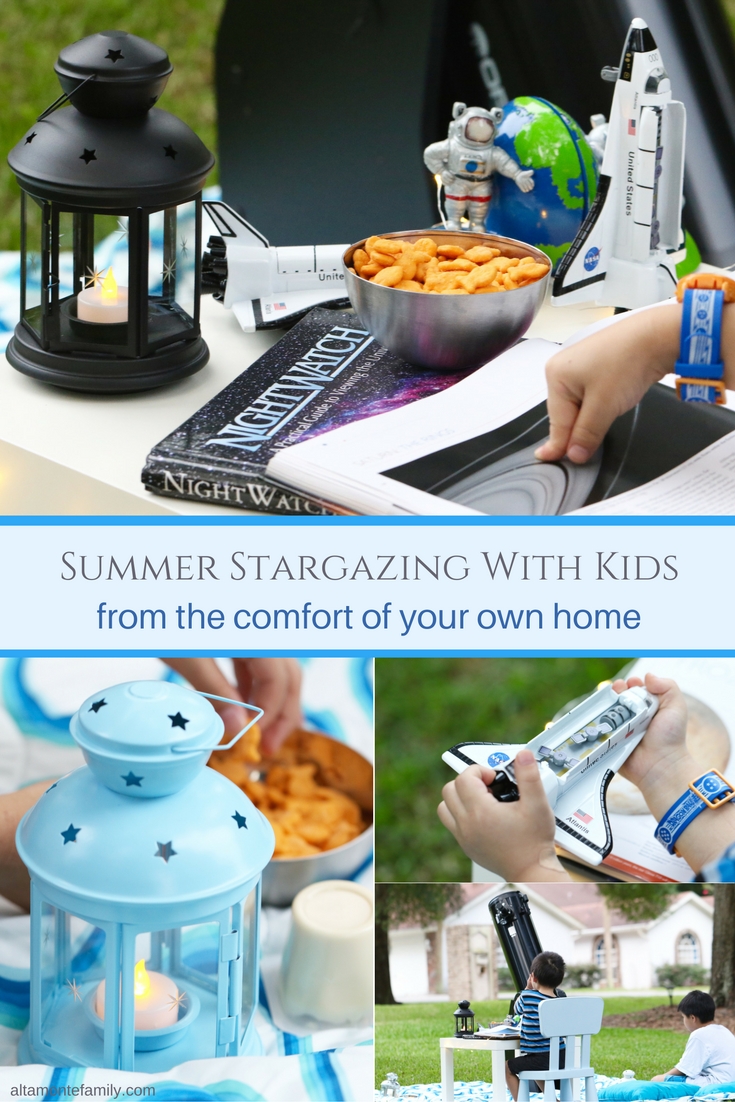 ---
We're Social! If you liked today's post, feel free to share, bookmark, or pin it! Follow us on Pinterest, Facebook, and Instagram for more updates on our latest projects and adventures.