This shop has been compensated by Collective Bias, Inc. and its advertiser.
All opinions are mine alone. #TriscuitSummer #CollectiveBias
---
It's Monday and we're already halfway through the month of May! Our swimming pool has been waiting for us to jump right in! As for the grill? Well, let's just say we recently bought another propane tank to prepare us for the upcoming holidays and summer festivities. Entertaining is a lot of fun, especially with the help of quick and easy solutions like our favorite Honey Salmon Sriracha TRISCUIT recipe! We can't wait to tell you about our favorite TRISCUIT Crackers + grilled toppings that are simply made for Summer nights! Do you have a favorite TRISCUIT snack?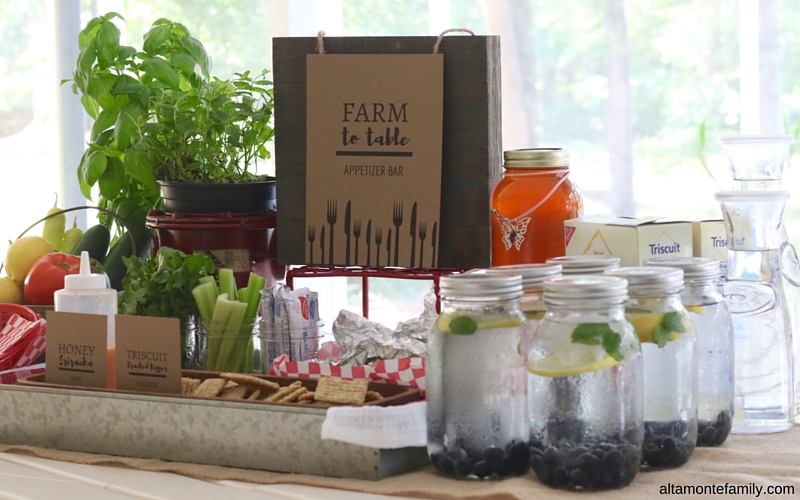 If you're planning on doing some outdoor entertaining this Summer, TRISCUIT Crackers are an awesome choice for a snack, appetizer, or even a meal! Take a quick look at our Just-Because Farm To Table Appetizer Bar from this weekend: we had TRISCUIT Crackers + a variety of sweet and savory toppings + fruit-and-herb infused water to help us cool down. We had a blast choosing our own fresh ingredients to cook on the grill.
Think grilled vegetables, grilled fruit, and grilled seafood toppings!
Of course, the toppings wouldn't be complete without the spreads, cheeses, and jams (tip: Kroger's got a great product assortment, which we absolutely love).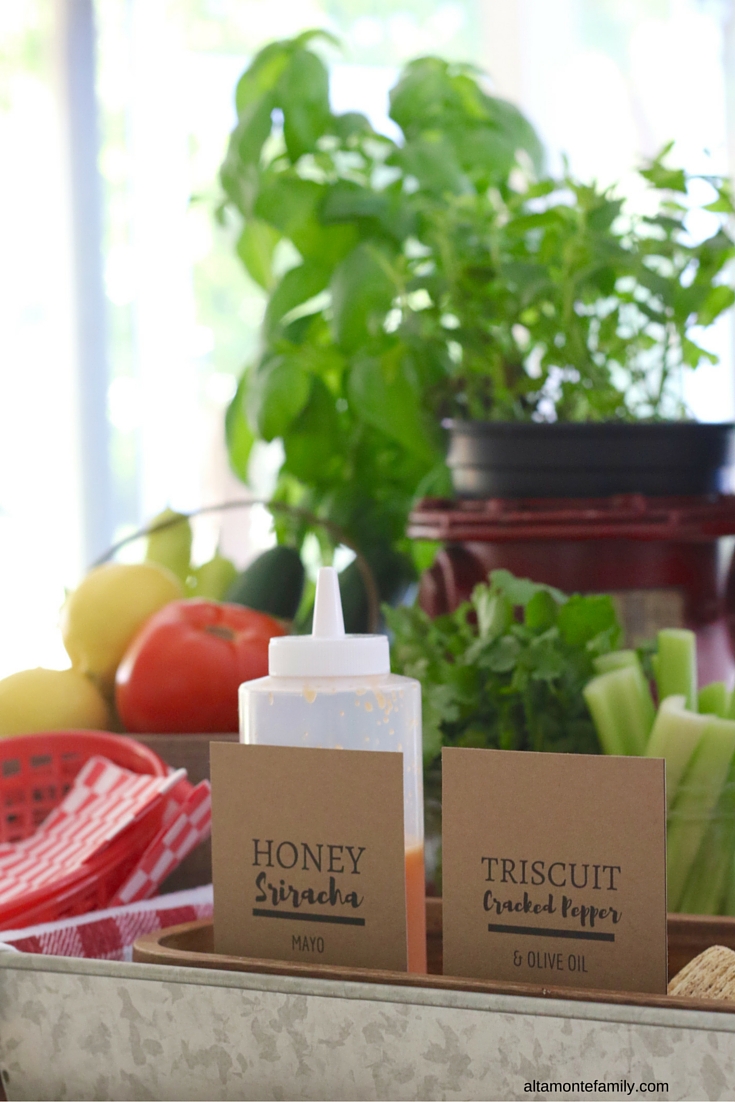 Our Farm To Table Appetizer Bar shows how our favorite TRISCUIT Crackers are "made for more"–more toppings, more flavors… and more heat! We even made our own version of Honey Sriracha Mayo!
Check out our party tutorial to get some party styling tips and free Farm-To-Table-themed printables! Stay with us to get our delicious appetizer recipe that's got a touch of Asian flare.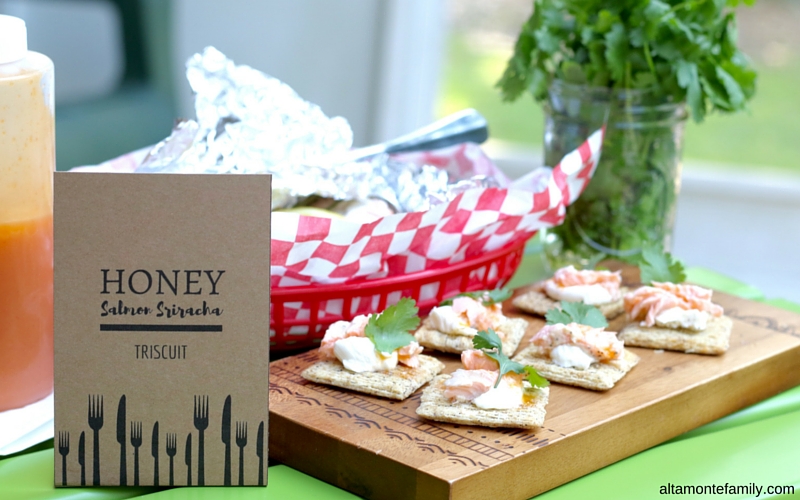 Recipe: Honey Salmon Sriracha TRISCUIT
This is as easy as it gets. We're ready to roll as soon as the honey salmon is hot off the grill!
Ingredients:
TRISCUIT Cracked Pepper & Olive Oil (or TRISCUIT Hint of Salt)
Cream Cheese (the packets are a great self-serve, less-mess option)
Grilled Honey Salmon
Honey Sriracha Mayo
Fresh Cilantro
Directions:
Grab a TRISCUIT Cracker and layer on the toppings, starting with cream cheese, followed by some grilled honey salmon "flakes", a drizzle of Honey Sriracha Mayo, and an itty-bitty-bit of fresh cilantro.
Done!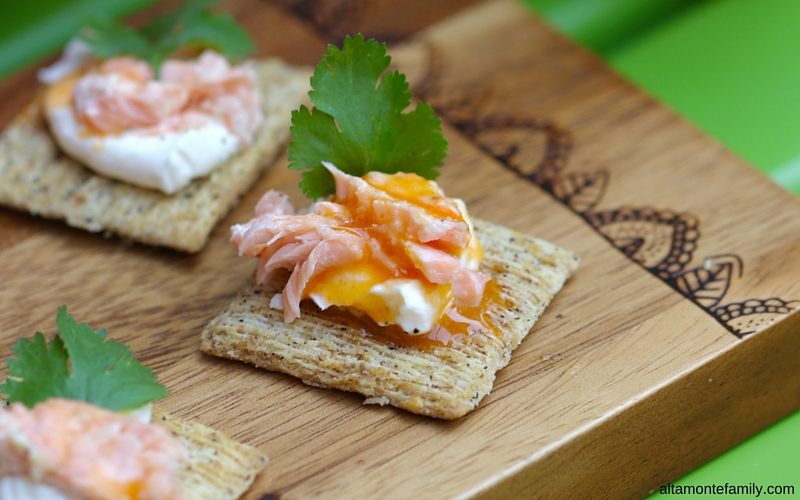 But, wait…
You might wanna hear about our Grilled Honey Salmon version…
… And how we made the (make-ahead) Honey Sriracha Mayo.
Let's start with the…
Grilled Honey Salmon
Ingredients:
1 Sustainable Atlantic Salmon fillet
1 sprig of organic dill
1/2 organic lemon
1 tsp mayonnaise
1 tbs local honey
Pinch of black pepper (optional)
Directions:
While waiting for the propane or charcoal grill to heat up (to the point that the coals turn gray), prepare salmon fillet on top of foil packet and slather with mayonnaise
Drizzle honey over salmon
Cut two thin slices of lemon and place on top of salmon, along with fresh dill, then squeeze juice of remaining lemon onto salmon (season with a pinch of black pepper, if desired)
Carefully fold sides of foil packet to seal, then place on covered grill, 12-14* minutes
*This depends on your grill as well as the thickness of the salmon fillet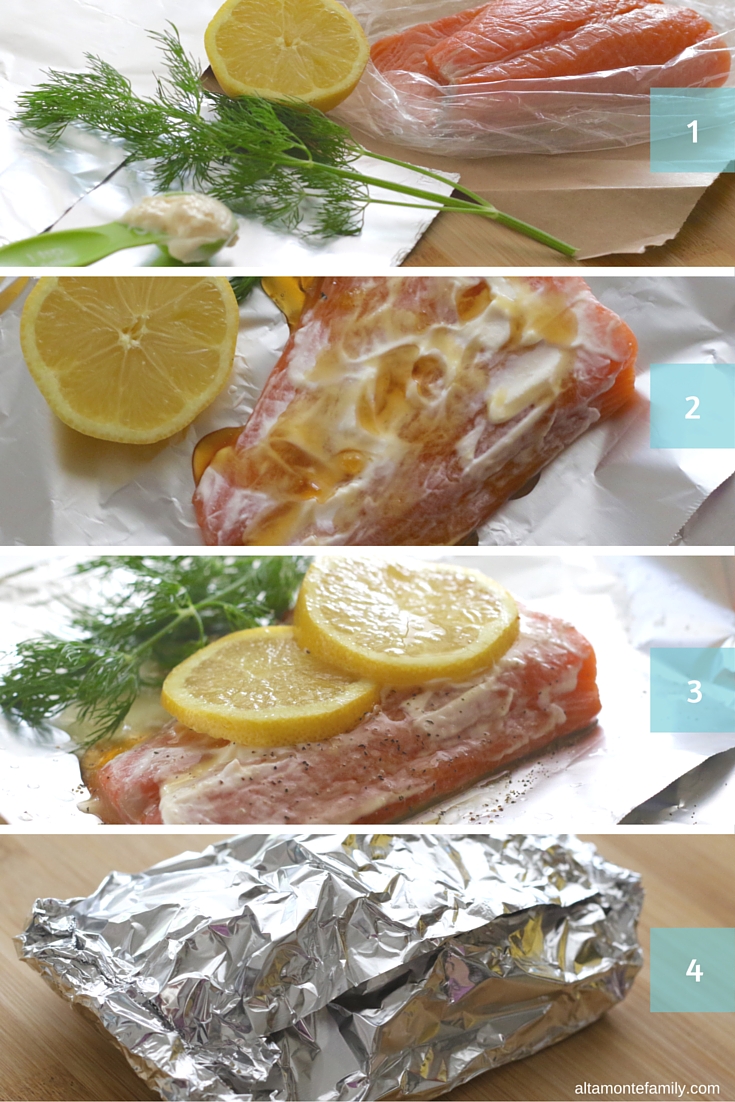 Hot off the grill, this is what the Grilled Honey Salmon will look like…
Alternatively, you can use an oven and bake at 375 degrees for approximately 18 minutes (depending on your oven).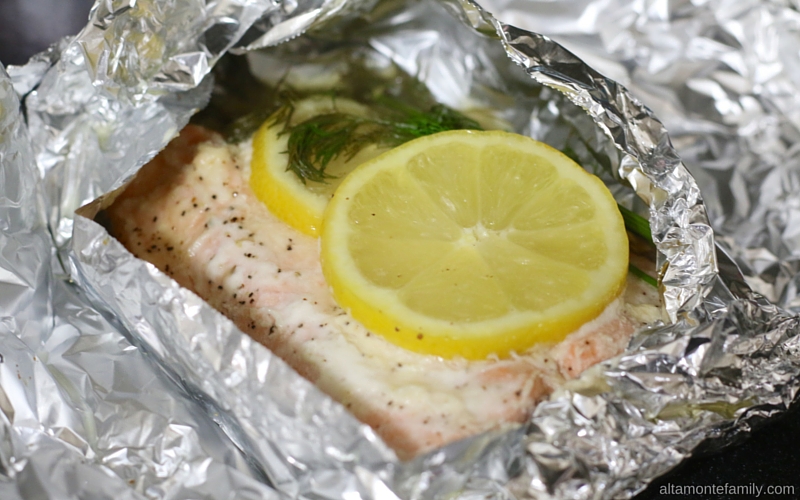 Honey Sriracha Mayo
Ingredients:
4 ounces Sriracha mayonnaise (store-bought)
2 ounces local, raw honey
1 tsp sesame oil
Directions:
Combine all ingredients together in a squeeze bottle. Cover the top and shake well before use.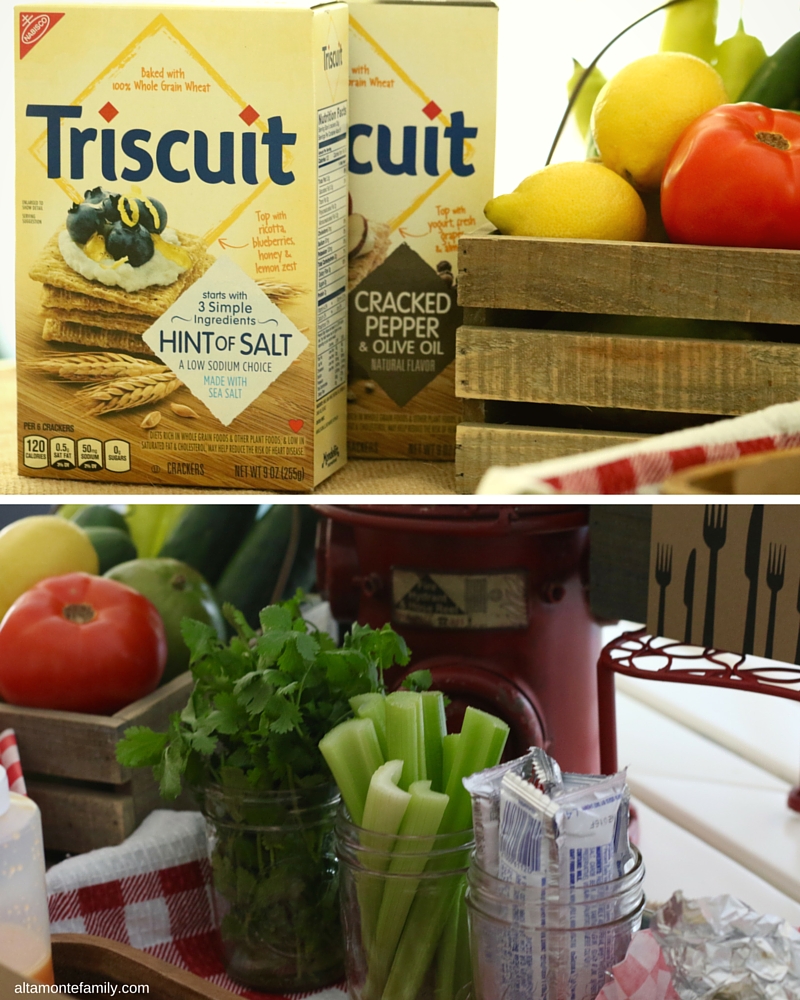 So, are you ready to entertain this Summer with TRISCUIT? Check out your local Kroger store for sampling events and inspiration!
What will you make with your favorite TRISCUIT Crackers?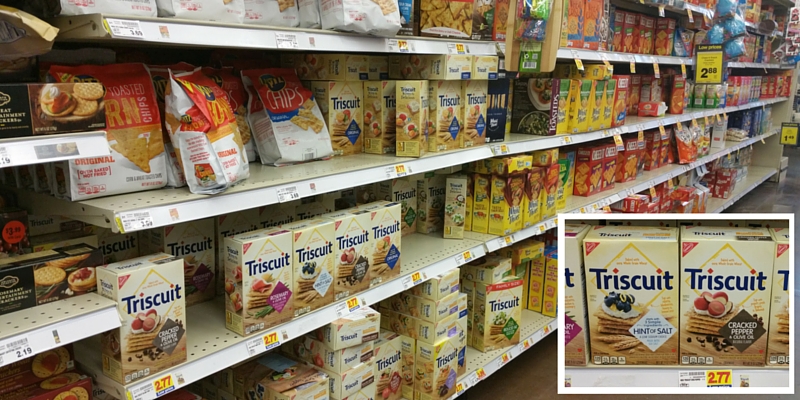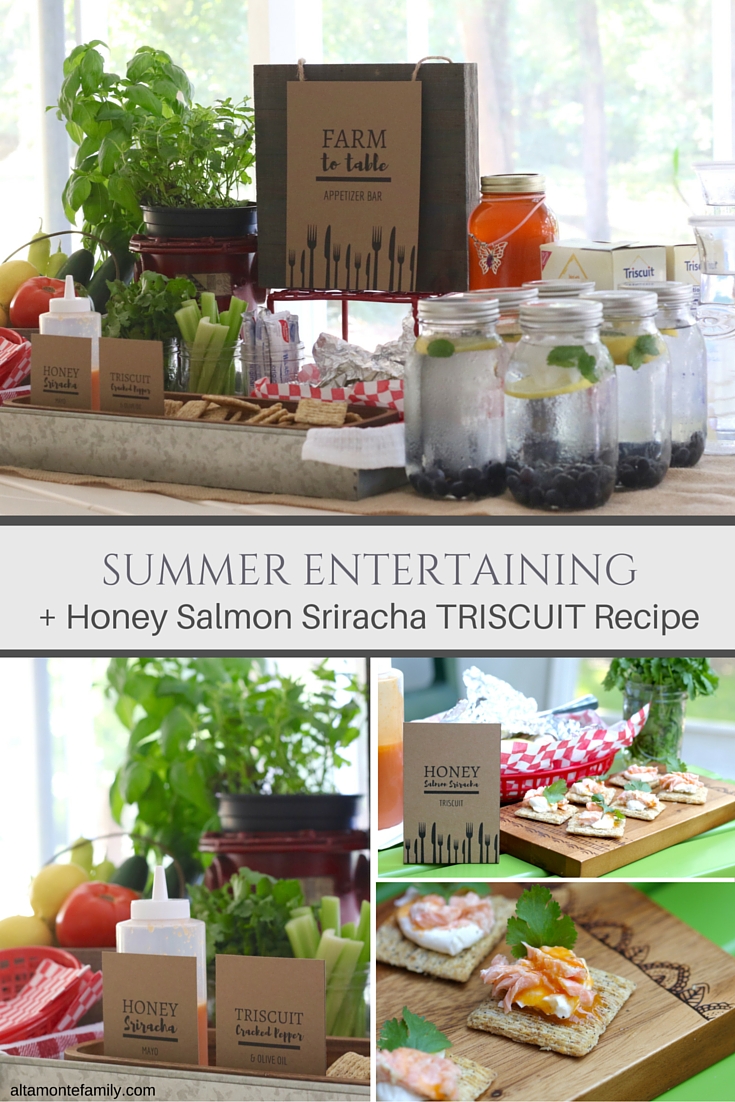 ---
We're Social! If you liked today's post, feel free to share, bookmark, or pin it! Follow us on Pinterest, Facebook, and Instagram for more updates on our latest projects and adventures.