I have been compensated by Glucerna for this post; however, I am sharing my own thoughts.
All opinions are my own. Talk with your health care provider about
a diabetes management plan that's right for you. #GlucernaChallenge #CollectiveBias #Ad
---
We're well into October already! Where did the time go? It was just like yesterday when I started my Glucerna® 3-month challenge! Two months later, I'm happy to share that I have lost almost 20 pounds as a result of making better health choices. Quite frankly, I wasn't expecting to lose this much weight as the last few months have been filled with travel, conferences, and events. The results of a better snacking strategy have been simply amazing! Add to that a delicious Spirulina Breakfast Smoothie recipe + inspiration for your very own diabetic-friendly snack station, and it's truly awesome sauce!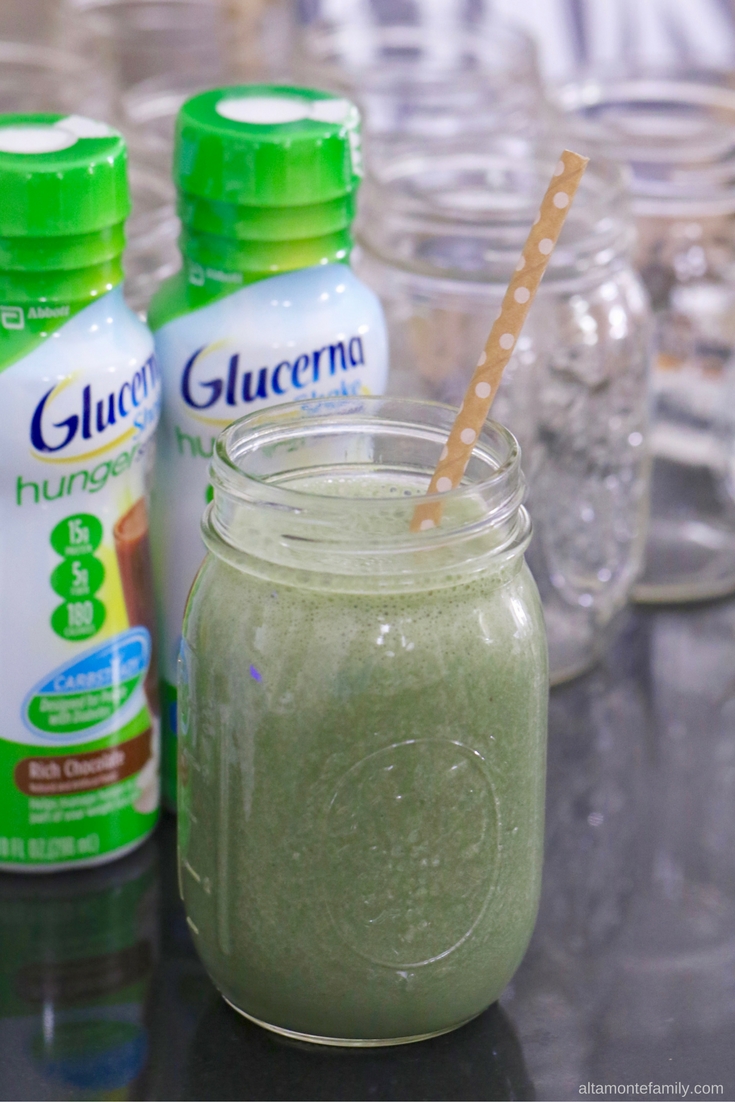 After a failed attempt at making my own green smoothie recipes many moons ago (okay, 2009 to be exact, before I had even "met" diabetes), I thought I had completely given up on green beverages. It was so bad, I almost gave my brand new high-powered blender away! It was only after I started my Glucerna® 3-month challenge that I mustered up some extra courage to give green smoothies another chance.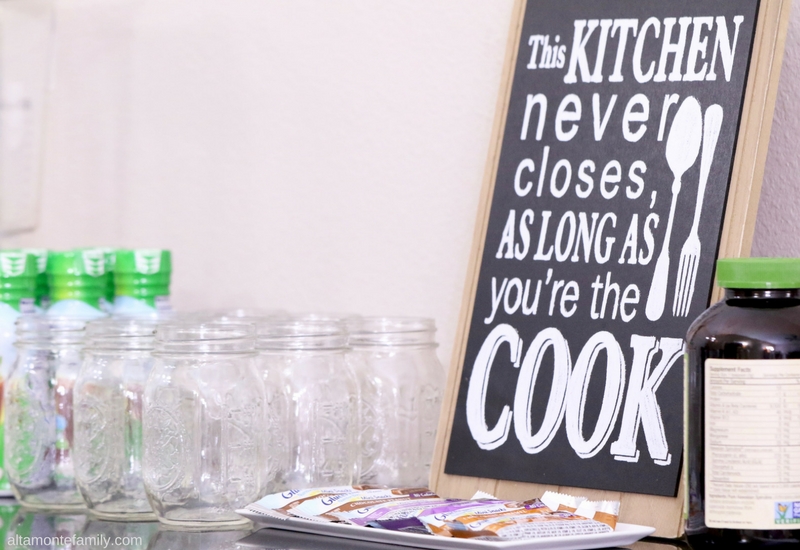 Believe it or not, what inspired me to start making green smoothies again was this…
My very own diabetic-friendly snack station!
It doesn't have to be fancy. I simply arranged a kitchen cart with all the gadgets and necessities to better equip me for better snacking. Of course, I made sure that I've stocked up on Glucerna® products, particularly Glucerna® HungerSmart™ Shakes* and Glucerna® Mini Snacks*.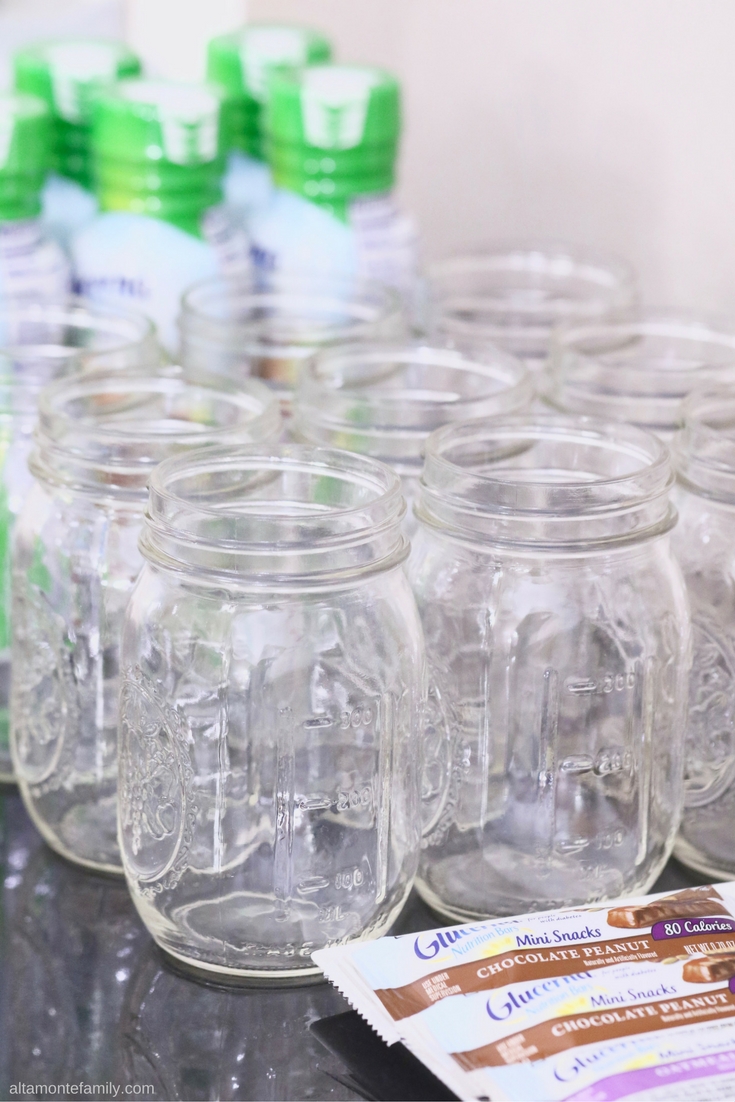 Recipe: Spirulina Breakfast Smoothie
This Spirulina Breakfast Smoothie has got to be one of my best green smoothie recipes ever! Made with a delicious Glucerna® HungerSmart™ Shake, fruit, vegetables, and spirulina powder, this smoothie is packed with flavor and nutrients that will not only satisfy your hunger but also your taste buds.
Good to know: Each satisfying Glucerna® Hunger Smart Shake has 15 grams of protein (and only 6 grams of sugar) + CARBSTEADY®, scientifically formulated to help minimize blood sugar spikes.**
While this recipe complements my diabetes management plan really well, it's always best to consult your own healthcare provider or nutritionist regarding which plan and diet work best for you.
Serving Size:  1 (1 pint)
Prep Time:     Less than 5 minutes
Total Time:    Less than 5 minutes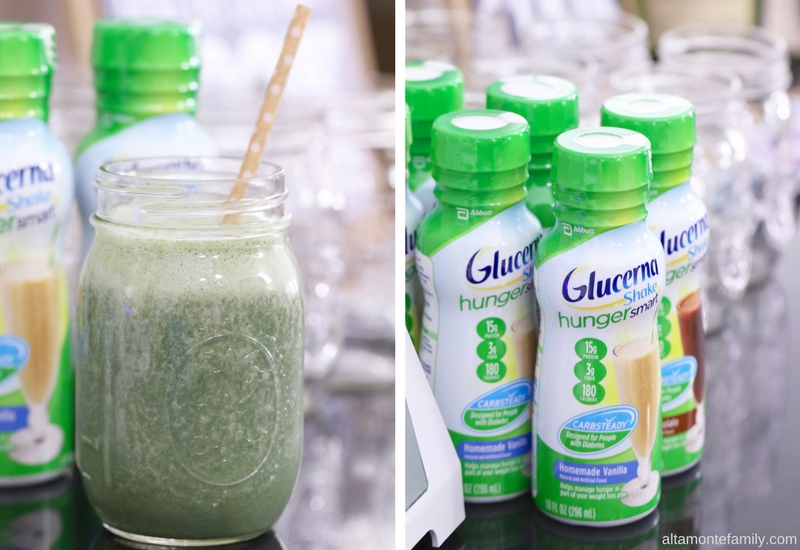 Ingredients
1 Glucerna® HungerSmart™ Shake Homemade Vanilla (chilled)
1 cup fresh, organic baby spinach (loosely packed)
4-5 pieces frozen organic strawberries
1/2 ripe, medium banana
1/2 tsp Spirulina powder
Directions:  Simply combine all ingredients in a blender and enjoy!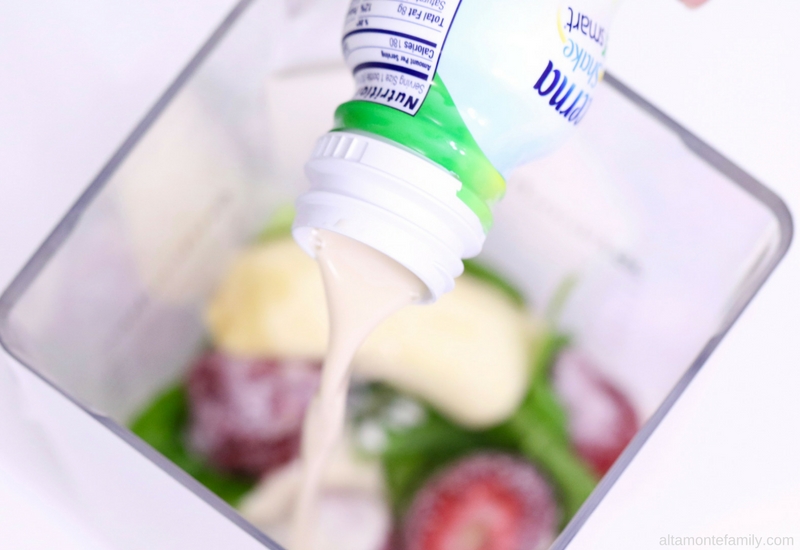 Do note that I only used half of the recommended serving size of Spirulina powder for this recipe; you're always welcome to add another 1/2 teaspoon to your smoothie, if that's your thing.
If you like variety, like I do, save the other half to make Spirulina waffles (made with coconut flour) topped with fresh fruit, unsweetened coconut flakes, and agave nectar. Oh, and there's always Spirulina muffins (made with almond flour), savory Spirulina pancakes (topped with kimchi and toasted organic sesame seeds), and Spirulina overnight oats!
Feel free to check out my other spirulina recipes and smoothie recipes! Or, check out the diabetic-friendly taco soup recipe I shared last month!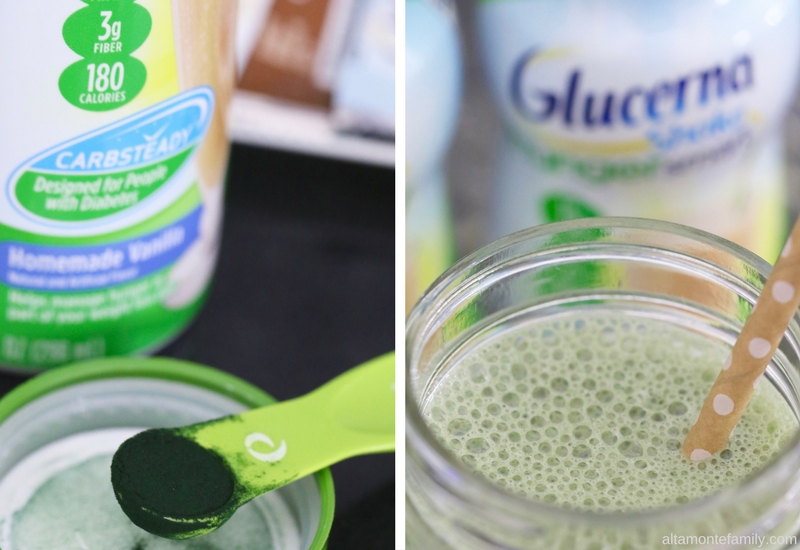 I can't wait to make other smoothie recipes with the Glucerna® HungerSmart™ Shakes*! While they already taste great the way they are (and are perfect for keeping my hunger at bay when I'm on the go so I can stick to my weight loss plan), using them to make breakfast smoothies is a great way to add variety to your meals!
Speaking of variety, I also like to chop up a package of Glucerna® Mini Snacks* to top my overnight oats! These nutrition bars are tasty and convenient–a great addition to my diabetes management plan! You'll find them in my purse, on my nightstand, on my desk, and now… in my very own diabetic-friendly snack station! Each package contains only 80 calories and comes with 3 grams of protein and only 3 grams of sugar.
Ready to make your own diabetic-friendly snack station? Remember, it can be as delightfully simple or as fancy awesome as you'd like for it to be!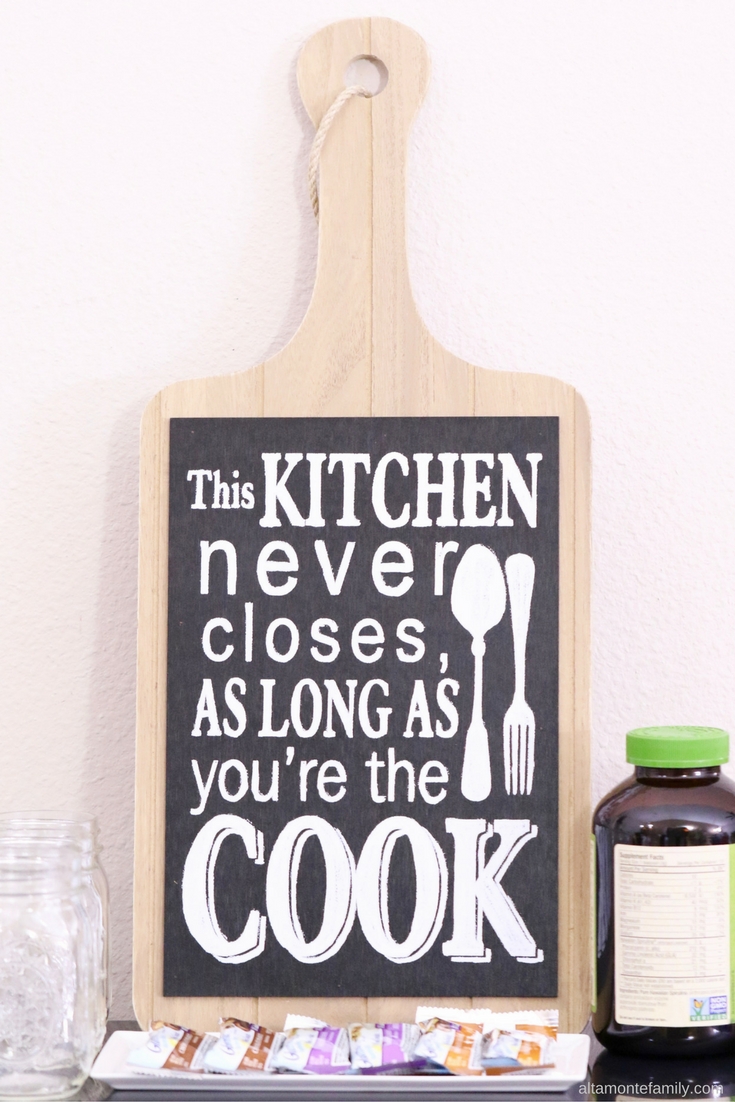 You'll have fun making the most delicious smoothies, overnight oats, and many other yummy snacks to help keep you motivated, energized, and happy about your diabetes management plan. Click here to learn more about our favorite Glucerna® snacks and shakes!
Buy Now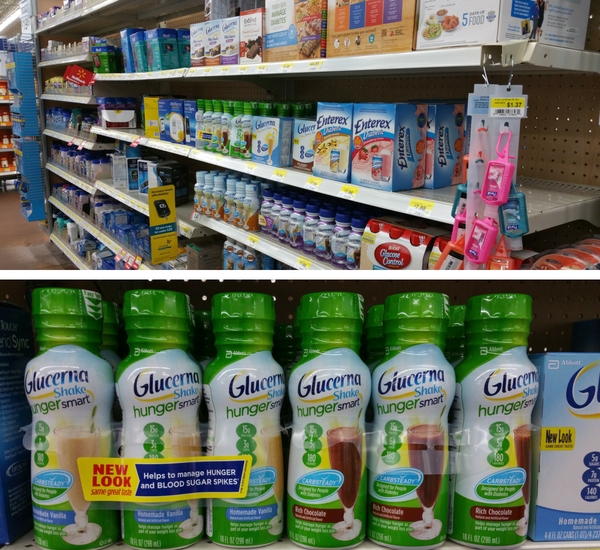 *Use under medical supervision. Do consult with your healthcare provider or nutritionist regarding which diet / lifestyle is appropriate for your condition.
**Compared to high glycemic carbohydrates.
---
We're Social! If you liked today's post, feel free to share, bookmark, or pin it! Follow us on Pinterest, Facebook, and Instagram for more updates on our latest projects and adventures.