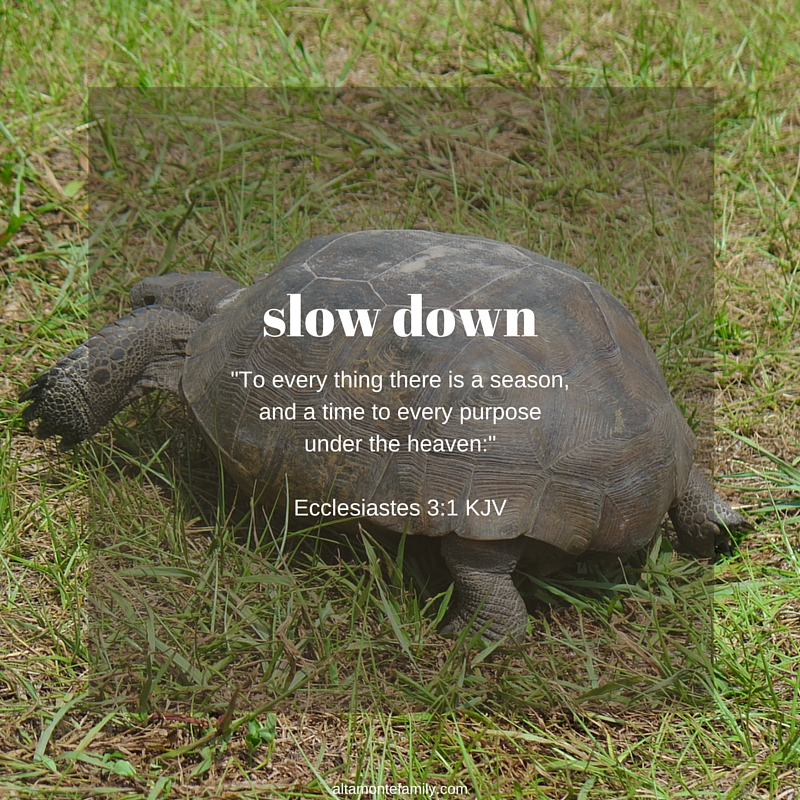 How has your week been? Can you believe that we're already well into June?
This week as been an extremely hectic week for us, and I'm already feeling the strain and soreness on the back of my neck. While there are many new opportunities that seem to be waiting to be seized, I'm going to take it easy and rest. I'm going to resist my workaholic tendencies–with the help of God. I'm going to slow down (and I will keep telling myself that)… then again, God's Word is way more powerful than mine:
To every thing there is a season, and a time to every purpose under the heaven:

Ecclesiastes 3:1 KJV
I will keep repeating this verse in my head, in my heart this weekend. I will slow down. There is a time for everything.
Has God been moving your heart to slow down lately?
---
Take action: Don't forget to spend some quiet time with God amid the busyness of Summer. Let's not miss what He has to say either because we're too exhausted to listen or too busy to hear Him speak. If you've been hearing God knocking at the door of your heart, this page shows you how you can let Him in today.