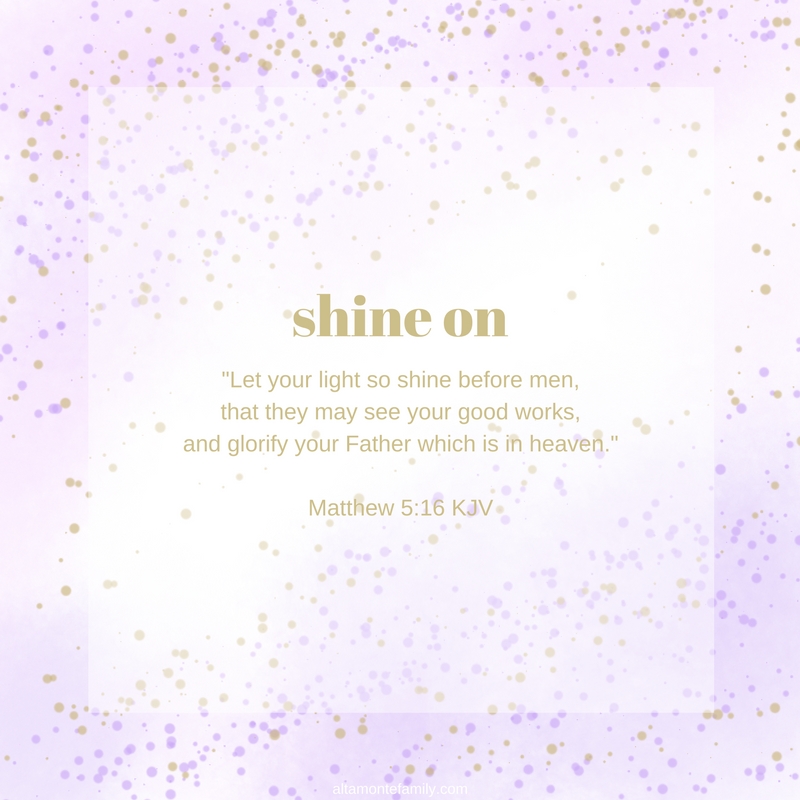 Is our love for God burning ever so brightly within us that we can't help but display its brilliance outwardly towards others and the world around us?
Don't turn off the lights, my friend.
Keeping the lights turned on amid life's ups and downs can oftentimes tire us out, if we do it on our own. After all, we know quite well that life can be exhausting. Then again, life can also be exhilarating!
The wonderful thing is, a candle powered by God's Light is one that will keep on burning. No. Matter. What.
Let's not turn off the lights.
God has called us to do something unique and special for His glory. Let's not stop doing what He has called us to do, with His power, His Light!
Our light may seem very little to us, but it makes a world of a difference in a world filled with darkness. For all we know, the person next to us may be the very person God intended to shine His light upon today.
If we're doing what God wants us to do, even a simple text, email, or phone call can make a difference in someone's life.
Let's shine on for Him!
Ye are the light of the world. A city that is set on an hill cannot be hid. Neither do men light a candle, and put it under a bushel, but on a candlestick; and it giveth light unto all that are in the house. Let your light so shine before men, that they may see your good works, and glorify your Father which is in heaven.

Matthew 5:14-16 KJV
---
Take action: Let's begin our day by asking God to power the light in our life so that we can be a blessing to others. If you haven't yet experienced God's Light and Love in your life, today is the day to invite Him into your life so you, too, can shine for Him! This page tells you how you can take care of that today.