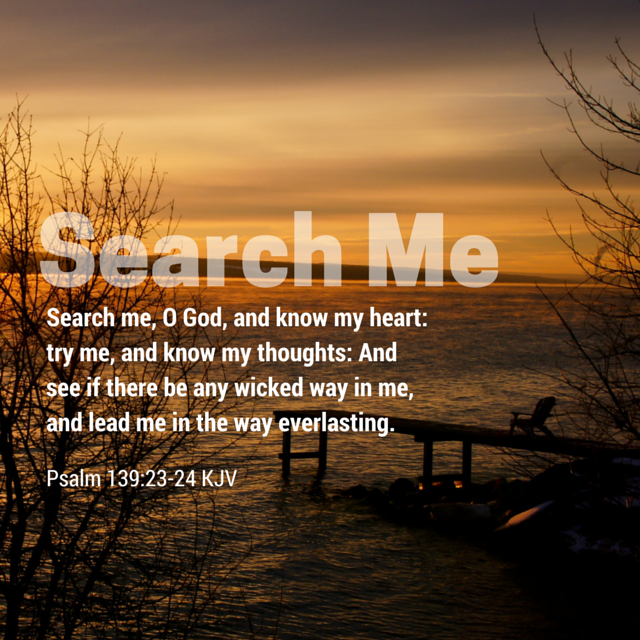 Living the Christian life is a blessing we all share once we have been transformed into the new creature God wants us to be. Once transformed, we are charged with spreading the Gospel and share in the responsibility of bringing others to know our Lord and Savior and the free gift of Salvation that awaits them. Being used by God is not without challenges. In my opinion, the two greatest challenges are the "enemy" and the "flesh."
Recently, I was reminded of my flesh and realized how easily the "enemy" used my "fleshly" handle to cause me to sin. I fell prey to the "Pride of Life." To make a long story short, it was difficult for me to embrace Luke 6:27-49 :
But I say unto you which hear, Love your enemies, do good to them which hate you, bless them that curse you, and pray for them which despitefully use you. And unto him that smiteth thee on the one cheek offer also the other; and him that taketh away thy cloak forbid not to take thy coat also. Give to every man that asketh of thee; and of him that taketh away thy goods ask them not again. And as ye would that men should do to you, do ye also to them likewise. For if ye love them which love you, what thank have ye? for sinners also love those that love them. And if ye do good to them which do good to you, what thank have ye? for sinners also do even the same. And if ye lend to them of whom ye hope to receive, what thank have ye? for sinners also lend to sinners, to receive as much again. But love ye your enemies, and do good, and lend, hoping for nothing again; and your reward shall be great, and ye shall be the children of the Highest: for he is kind unto the unthankful and to the evil. Be ye therefore merciful, as your Father also is merciful. Judge not, and ye shall not be judged: condemn not, and ye shall not be condemned: forgive, and ye shall be forgiven: Give, and it shall be given unto you; good measure, pressed down, and shaken together, and running over, shall men give into your bosom. For with the same measure that ye mete withal it shall be measured to you again. And he spake a parable unto them, Can the blind lead the blind? shall they not both fall into the ditch The disciple is not above his master: but every one that is perfect shall be as his master. And why beholdest thou the mote that is in thy brother's eye, but perceivest not the beam that is in thine own eye? Either how canst thou say to thy brother, Brother, let me pull out the mote that is in thine eye, when thou thyself beholdest not the beam that is in thine own eye? Thou hypocrite, cast out first the beam out of thine own eye, and then shalt thou see clearly to pull out the mote that is in thy brother's eye. For a good tree bringeth not forth corrupt fruit; neither doth a corrupt tree bring forth good fruit. For every tree is known by his own fruit. For of thorns men do not gather figs, nor of a bramble bush gather they grapes. A good man out of the good treasure of his heart bringeth forth that which is good; and an evil man out of the evil treasure of his heart bringeth forth that which is evil: for of the abundance of the heart his mouth speaketh. And why call ye me, Lord, Lord, and do not the things which I say? Whosoever cometh to me, and heareth my sayings, and doeth them, I will shew you to whom he is like: He is like a man which built an house, and digged deep, and laid the foundation on a rock: and when the flood arose, the stream beat vehemently upon that house, and could not shake it: for it was founded upon a rock. But he that heareth, and doeth not, is like a man that without a foundation built an house upon the earth; against which the stream did beat vehemently, and immediately it fell; and the ruin of that house was great.
All I can say is, Wow!! Hallelujah!! What a mighty God!! HE is the only Man I know Who is able to embrace these verses wholeheartedly and with truth. This is why He is our LORD and Savior and deserves all the praise.
I realized that by dying on the cross, He had turned the other cheek and offered it up to me even when He was standing in the truth. This was truly "Amazing Grace" and not the "Pride of Life" I was clinging to so dearly while standing in my own righteousness.
It was difficult facing my own flesh and impossible to overcome without the help of our Lord and Master. Only through prayer and seeking Him through reading His word was I able to escape the clutches of the enemy and break free of my downward spiral of sin. Surrendering all to Him was the only way. Praise the Lord for His deliverance!
Please, dear God, continue to lead me in the way everlasting. Amen.
Last Week's Daily Devotionals
In case you missed it, here are last week's devotionals gleaned from Daily In The Word by Dr. Paul Chappell for the week of June 29 – July 5, 2015:
Disclosure: As of the time of writing this post, AltamonteFamily.com is by no means affiliated with any of the companies or organizations mentioned in this article. AltamonteFamily.com has not been compensated in any way nor has AltamonteFamily.com been influenced to write about these products. This post is a result of the personal observations and independent research of members of AltamonteFamily.com. All opinions solely belong to AltamonteFamily.com.