This shop has been compensated by Collective Bias, Inc. and Conagra Brands.
All opinions are mine alone. #31DaysWithRotel #CollectiveBias
---
May is filled with back-to-back events and celebrations, and you're probably here because you're looking for a simple and delicious recipe to feed a crowd! Just earlier this month, we shared a fiesta-themed party idea which includes a recipe you can make in a slow cooker with very little prep work. Today, we're sharing our recipe for Sausage and Kale Frittata–if you're all for minimizing prep work without sacrificing flavor, then this post is for you!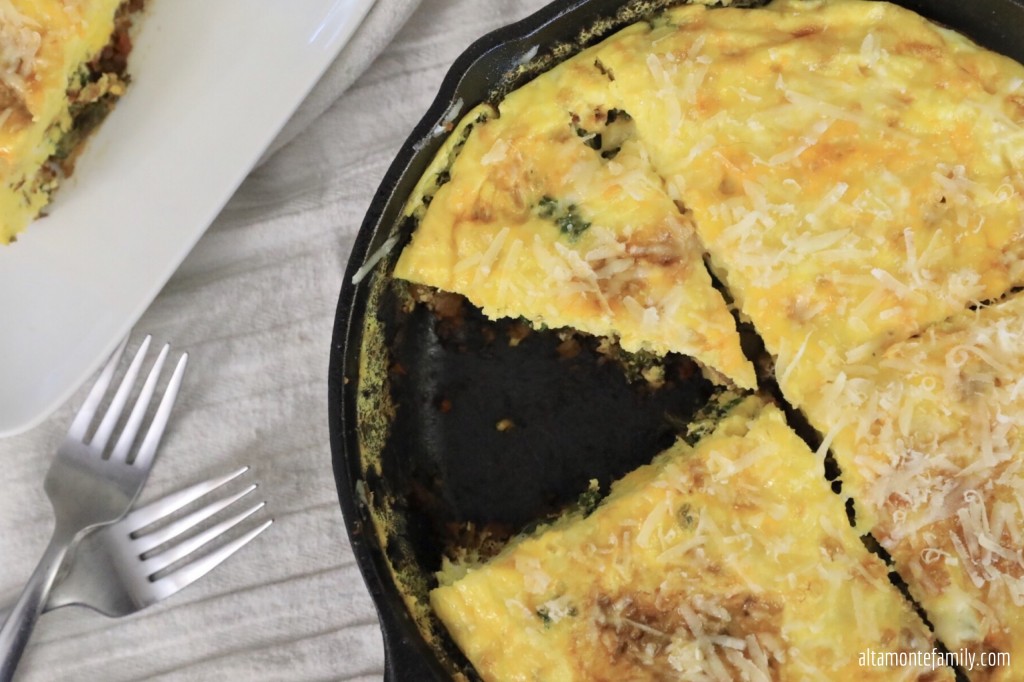 The month of May is ripe for throwing fiesta-themed parties. Wanna know our secret ingredient for simplifying our fiesta party planning?
It's RO*TEL.
You can easily plan an entire party spread around it! It's got the bold flavors that keep the fiesta going–from delicious casseroles and frittatas to feed a crowd to everyday favorites and snacks like nachos, tacos, and burritos. It gives us a bold break from our everyday routine!
… It certainly gave our Sausage and Kale Frittata just the right kick that it needed!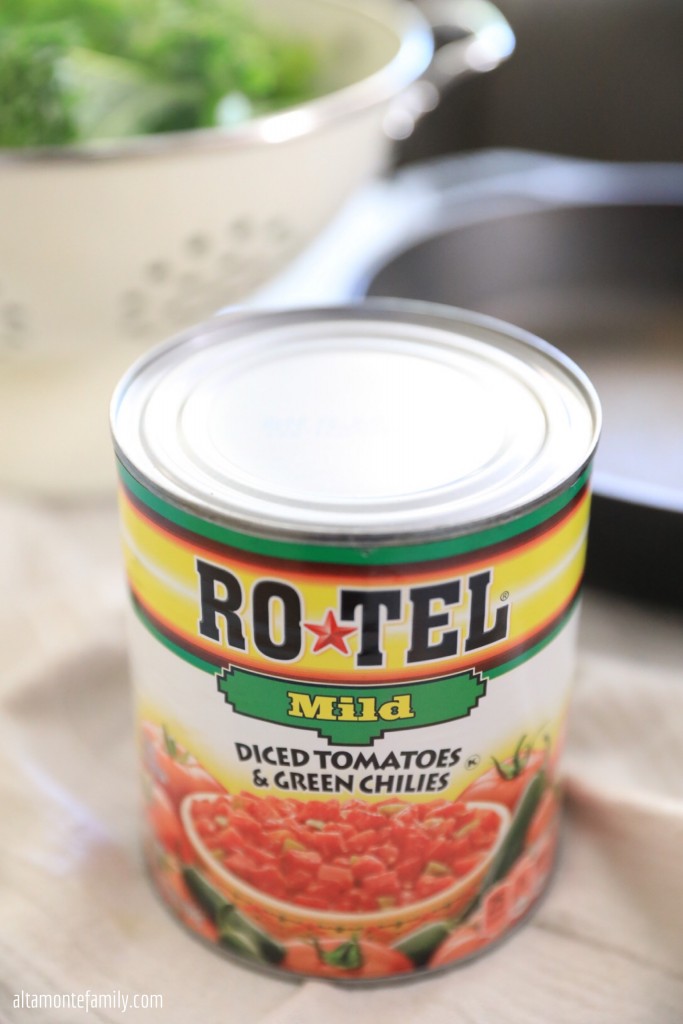 While some frittata recipes do not call for milk, our version calls for organic, whole milk to give the finished product a somewhat custardy vs. overly spongy texture. We find the spongy texture a bit too dry for our taste, but that's certainly up to you. A good rule of thumb is to add 1/2 cup of dairy for every dozen of eggs. For frittatas, ratios do matter (based on our experience).
TIP: We prefer to use whole milk vs. skim milk  since the latter doesn't really do the trick for us (i.e. it doesn't create that delicious, sought-after custardy texture).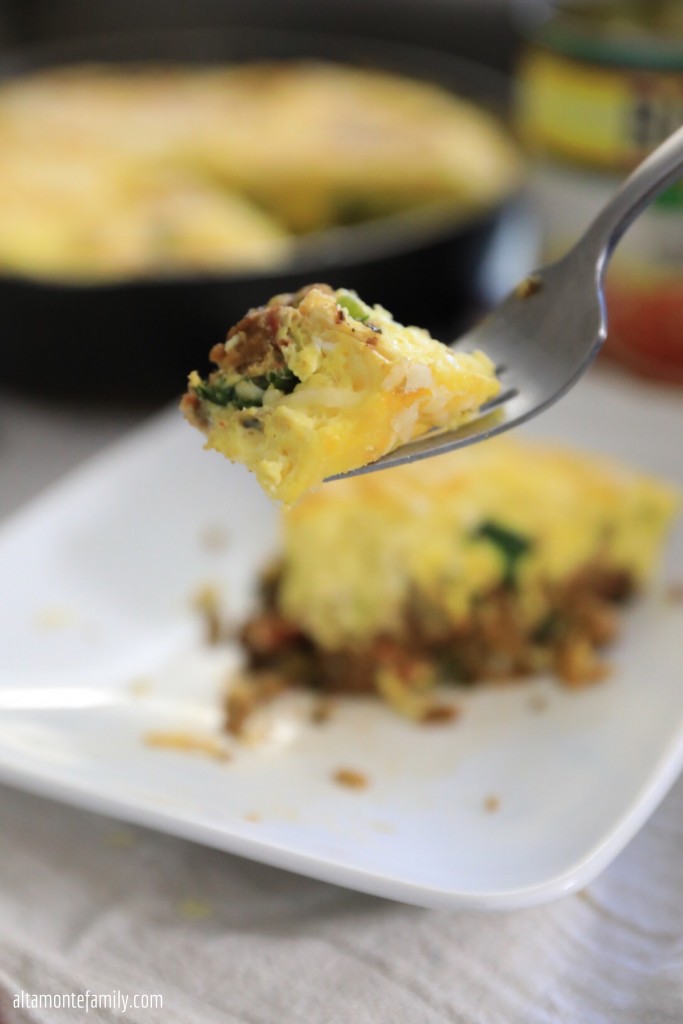 Recipe: Sausage and Kale Frittata
Our Sausage and Kale Frittata involves very little prep work and takes just a few minutes on the stovetop (we let the oven do the rest). It's a great way to stretch food to feed a crowd–perfect for gatherings over breakfast or brunch! 
Servings:     10 – 12 slices
Prep Time:  5 minutes
Cook Time: 5 – 7 minutes (stovetop)
Bake Time: 15 minutes
Total Time: 25 – 27 minutes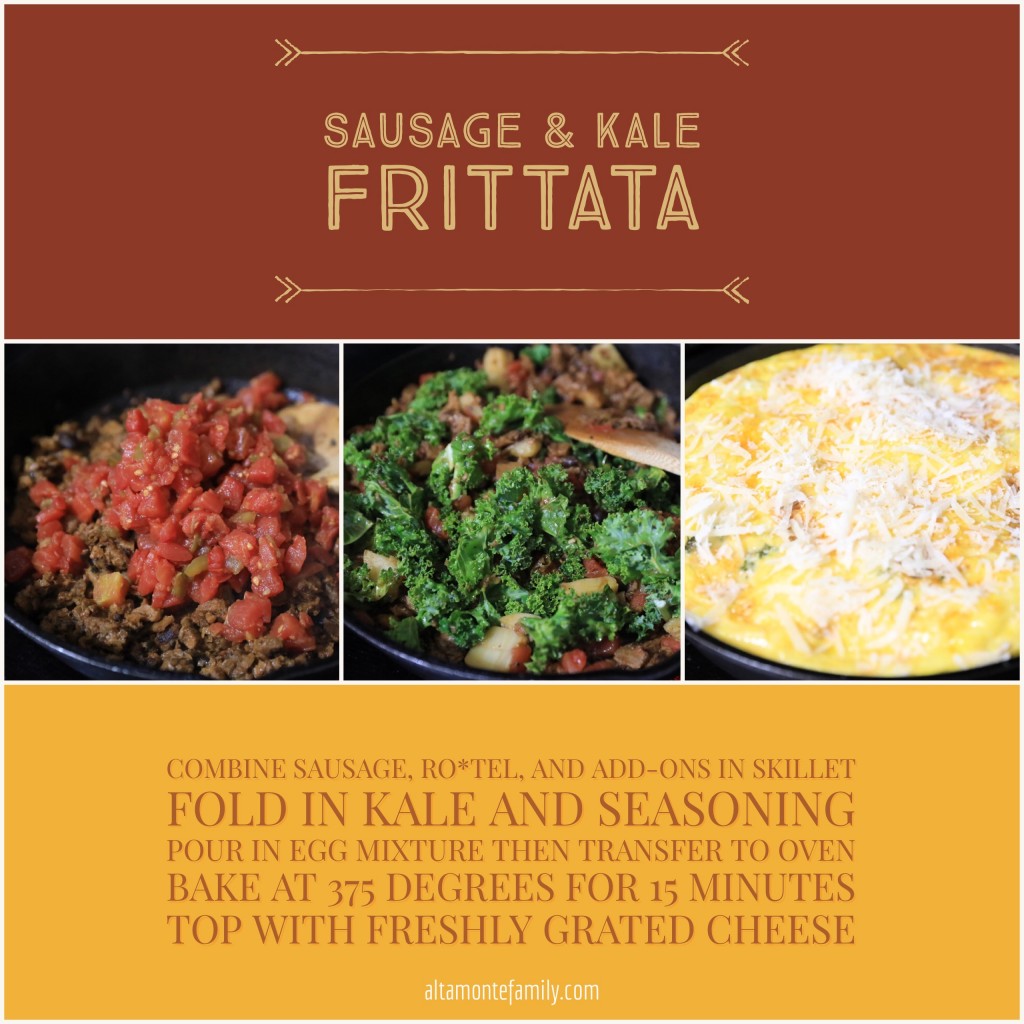 Ingredients
12 cage-free organic eggs
1/2 cup cup organic whole milk
1 cup Gruyère  cheese, grated
2 tsp cold-pressed organic coconut oil
14 oz RO*TEL diced tomatoes and green chilies (mild), drained (we used half of the 28-oz can)
1 pound fully cooked sausage crumbles (we used vegetarian sausage crumbles)
1 cup add-ons of your choice (we used black beans, drained and rinsed + fully cooked homestyle sweet potatoes)
1 cup organic kale
1 to 1/2 tsp chipotle chili powder
Salt and pepper, to taste
Optional topping: 1/4 cup Parmigiano–Reggiano  cheese, grated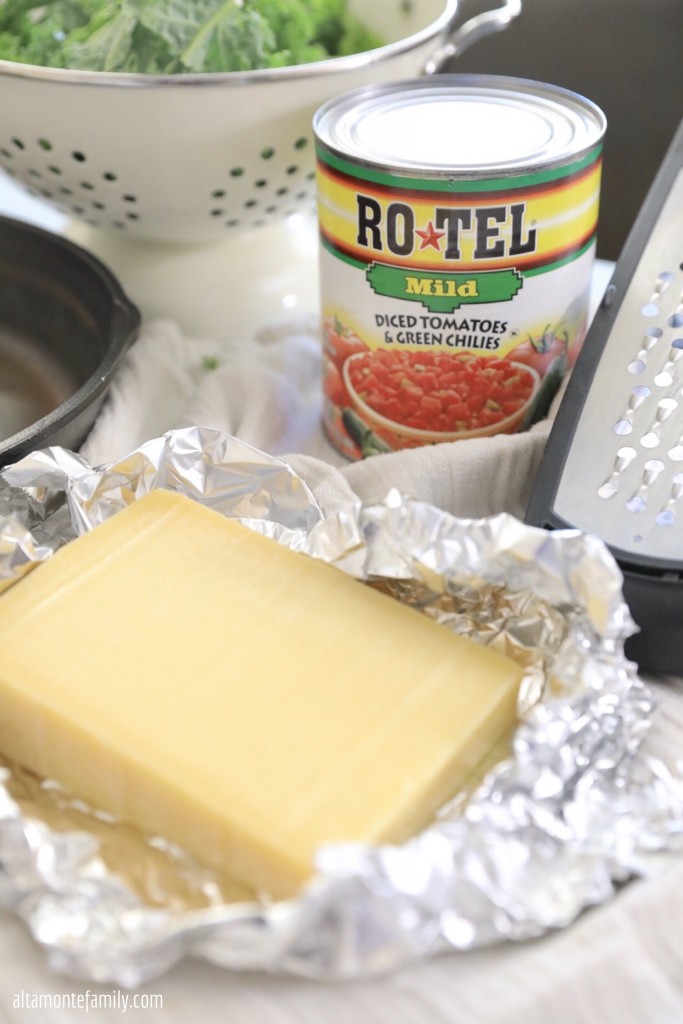 Directions
Preheat oven to 375 degrees Fahrenheit
Combine eggs, milk, and cheese in a mixing bowl (don't overmix)
In a lightly greased 10-inch oven-safe skillet, combine sausage, RO*TEL, and add-ons and cook for about 5 minutes over medium-high heat
Fold in kale and seasoning and cook for about 1 minute
Pour in egg mixture and cook on stovetop for about a minute
Carefully transfer to oven and bake for about 15 minutes (or just before the top turns golden brown)
Let cool for a few minutes prior to slicing and serving
Top with your choice of freshly grated cheese, if desired
That's it!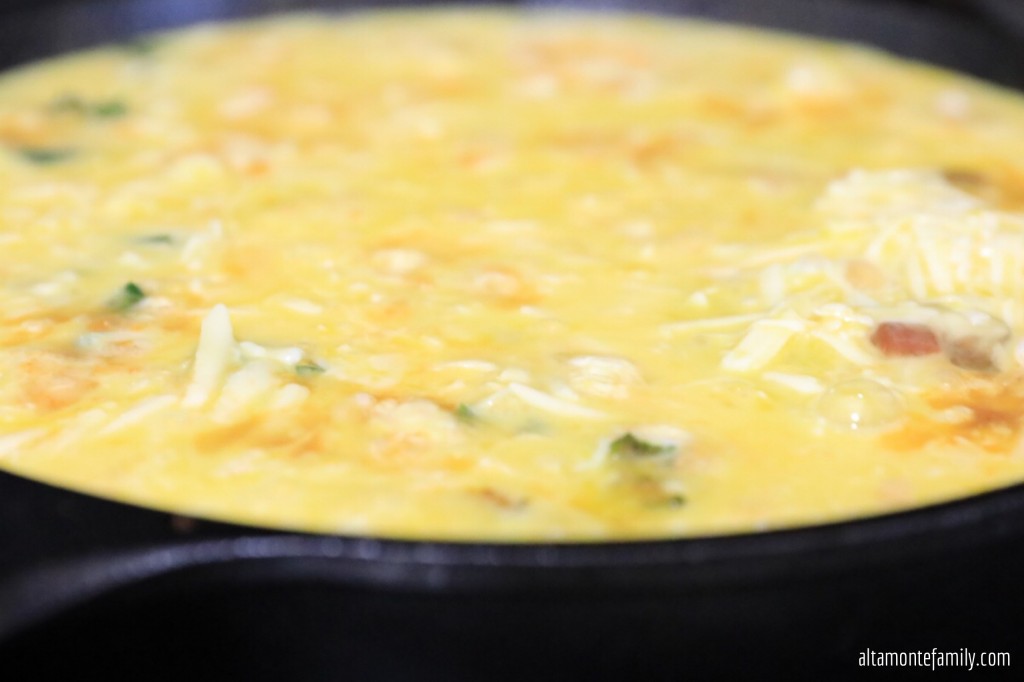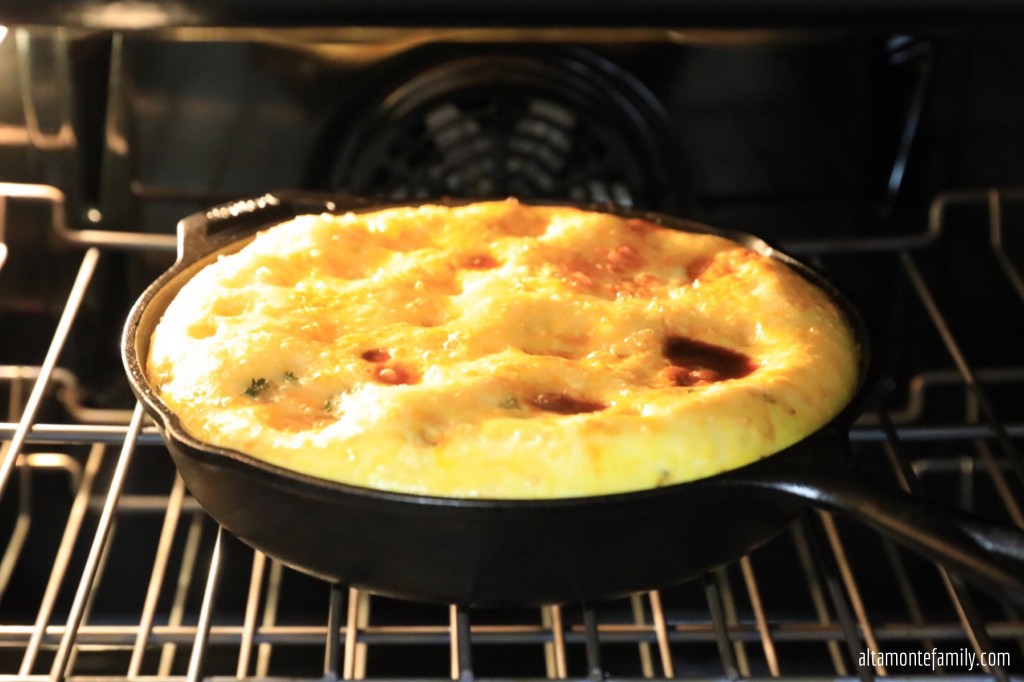 We picked up a few cans of RO*TEL at Walmart while shopping for some fiesta-themed party essentials!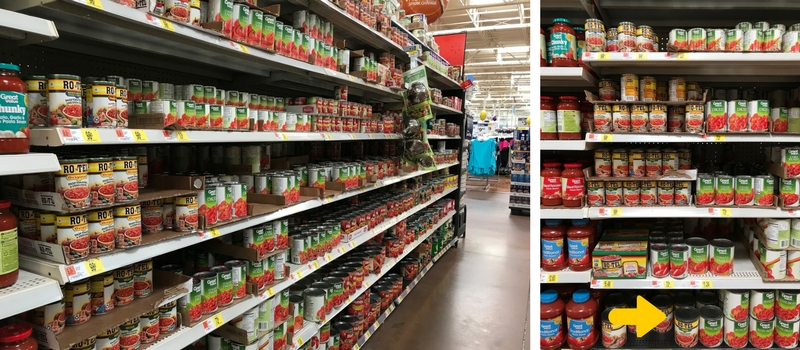 Join the fiesta!
There are so many ways to party with RO*TEL and add a spicy spin to your favorite dish! If you're looking for more inspiration, it's not too late to join the fiesta! It'll be going on all month long (through the end of May)–don't miss out!
Click here and get your fiesta on!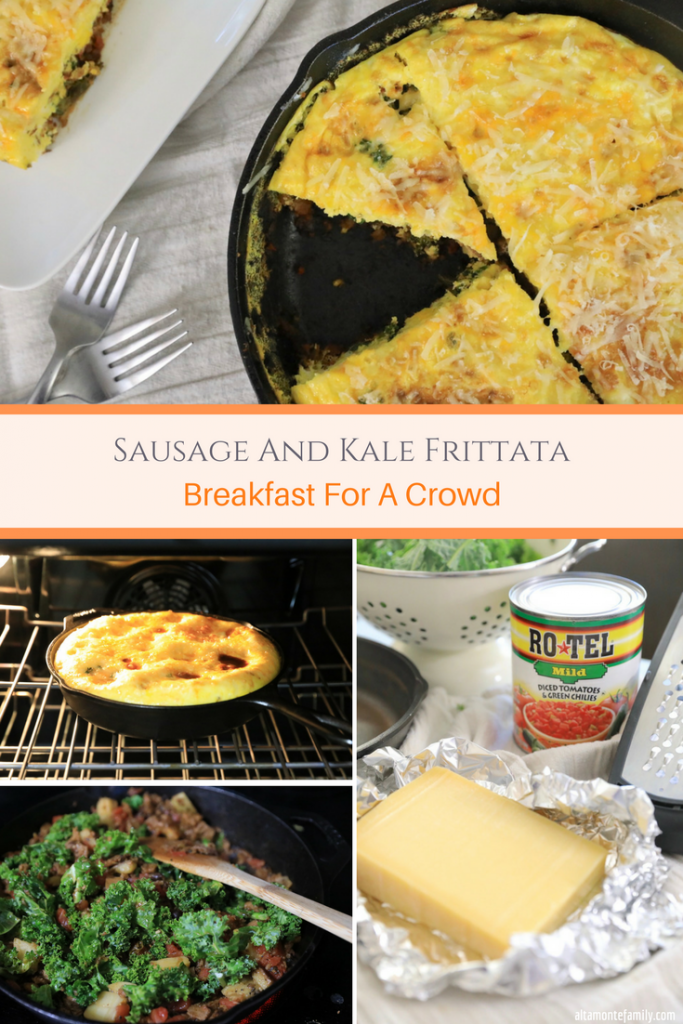 ---
We're Social! If you liked today's post, feel free to share, bookmark, or pin it! Follow us on Pinterest, Facebook, and Instagram for more updates on our latest projects and adventures.