This shop has been compensated by Collective Bias, Inc. and its advertiser.
All opinions are mine alone. #2Good2Bear #CollectiveBias
---
Road trip season will be coming up before you know it–and if you're like us, you'll make a road trip out of any three (or two) day weekend! Obviously, we love to travel and enjoy the journey just as much as the destination (as long as we have the right road trip essentials, especially for the little ones). We'll be sharing some of our favorite Road Trip Boredom Busters For Young Children as well as a new, delicious snack that got us (and our kids) excited while shopping for the essentials.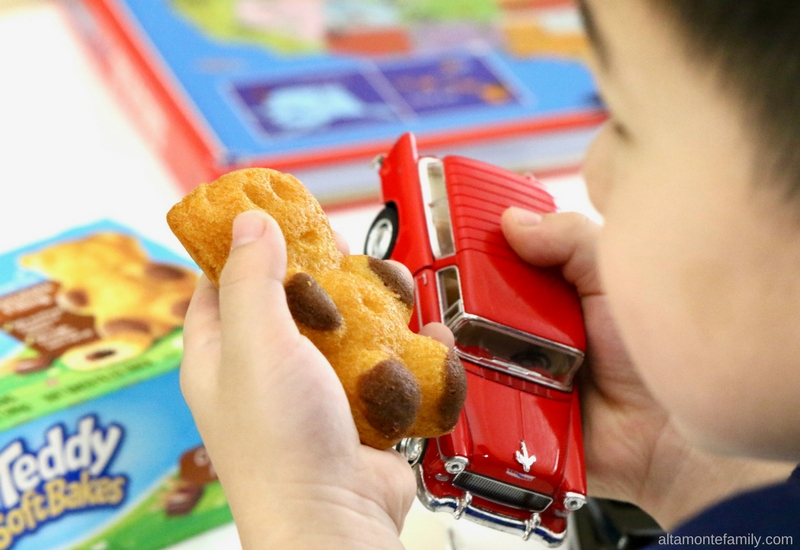 We get pretty excited when we find snacks that have no high fructose corn syrup, no artificial flavors, and no artificial colors! We're talking about the new TEDDY SOFT BAKED Filled Snacks. These lovable bear-shaped snacks are fun to eat and are made with quality ingredients like milk, eggs, and chocolate. Plus, you can earn cash back on the purchase of TEDDY SOFT BAKED Filled Snacks at Walmart (simply download the Ibotta app)!

5 Road Trip Boredom Busters For Young Children
We'll never forget *that* road trip when we traveled with our children from Florida to Whistler, B.C. (and back). We may (or may not) have overpacked back then because we didn't quite know what to expect in terms of how our little ones would handle it. We survived, though–as a matter of fact, we had a blast! Over time, we've managed to pack less and less as our children got used to the long drives. They've learned to appreciate the sights, sounds, and smells (pleasant or otherwise) as we drive along the scenic highways and byways, wildlife drives, game farms, as well as the good ol' interstate (Route 66 is hard to beat, though… or off-roading up the Mauna Kea… but we're biased). Anyway, regardless of how accustomed we've become to the life of a road warrior, we still like to pack a few favorites in our back pocket to keep the children entertained engaged.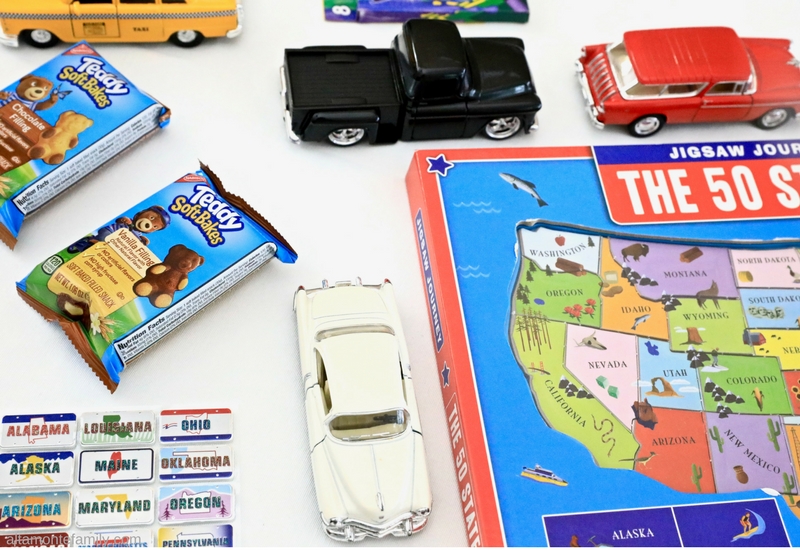 Let's start with our family favorite…
License Plate Game
Bet you've heard about counting license plates or a variation of the game in one form or another. We use these license plate stickers to keep track of our points and who "owns" what state.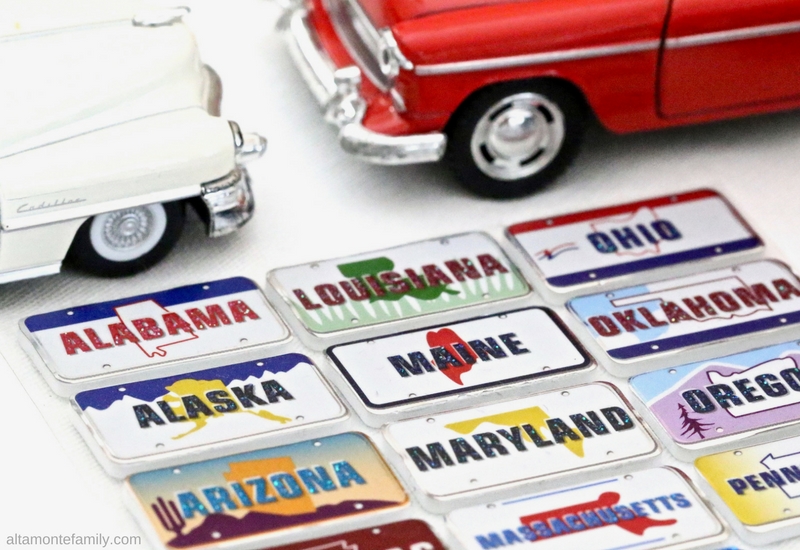 We like to assign points for each state depending on the region we're in. For example, Florida license plates don't count as much when we're in the southeast. Alaska and Hawai'i license plates are way up there, but not as much compared to when we see them on the East Coast (we've shipped our Hawai'i vehicles over to Florida many times, so we know how crazy it is to get 'em over here). I remember spotting a Hawai'i license plate while snapping a few pics of Mt. Rainier! We even saw a Puerto Rico one!
50 States Book
It's always fun when you know (or learn) a little about the state you're passing through when you're on the road. Our children enjoy quizzing us (and each other) on history factoids as we enter the state (or while passing through historic landmarks and points of interest).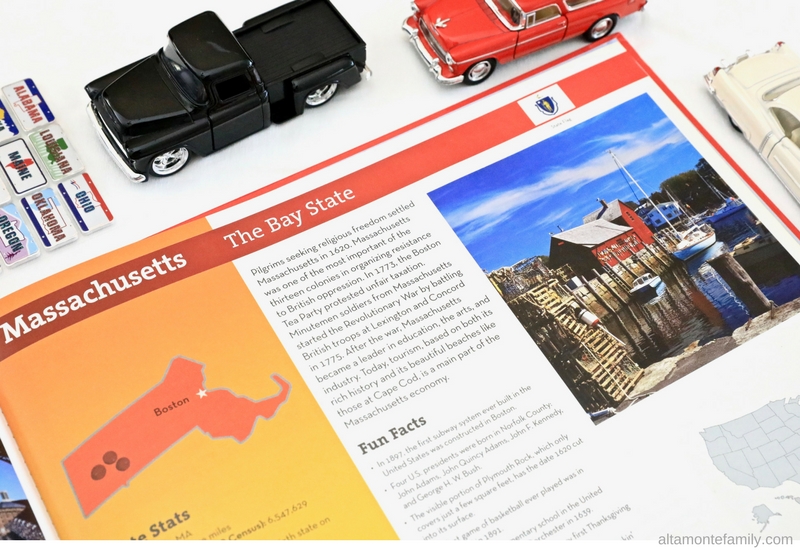 Age-appropriate books that share a little about each of the 50 states have always been a road trip favorite for us!
Video Calls With Family
Adventures become even more fun and memorable when shared… even when done virtually, in real time!
Video chatting with grandma and grandpa to show them our current location has become the norm. Our children happily chat away as they talk about the fun things that they saw (and learned) along the way!
Activity Books
To keep little hands busy and boredom-free, we pack activity books–from interactive alphabet books, coloring books, mazes, etc. We made this dry-erase alphabet book for one of our children. Get the DIY Alphabet Book Tutorial here.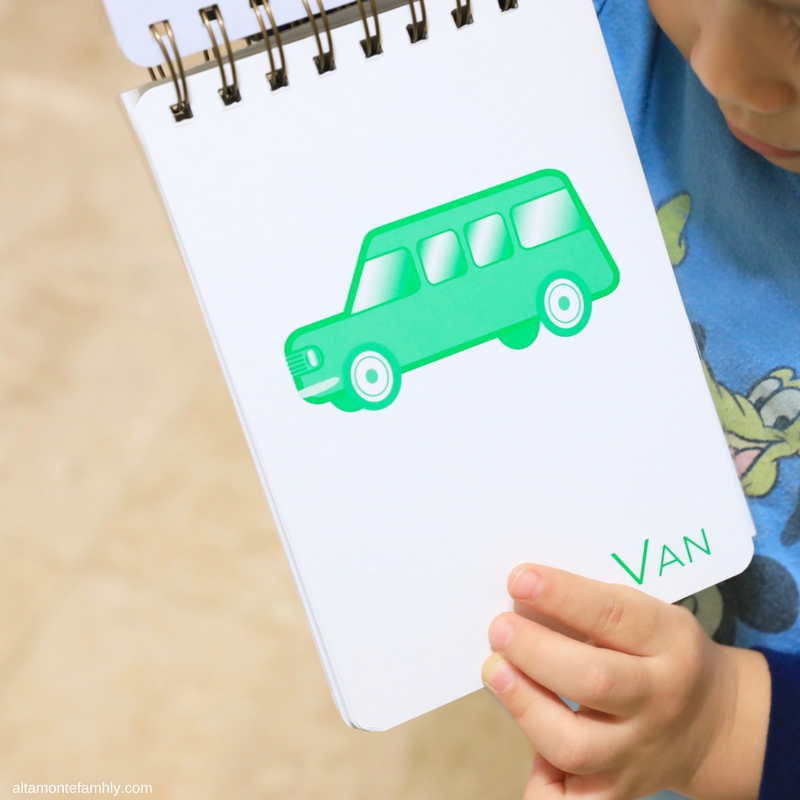 Kid-Loved, Parent-Approved Snacks
Of course, we can't afford not to pack our kids' favorite fruit (apples and bananas are among the easiest to pack) and snacks! Our boys always get excited and curious about what's inside the "Yum Bag", that's why it was so awesome to find the new TEDDY SOFT BAKED Filled Snacks in-store (we found them in the cookie / cracker aisle at Walmart)! We got them in both flavors (chocolate and vanilla filling)… just in case (because… kids).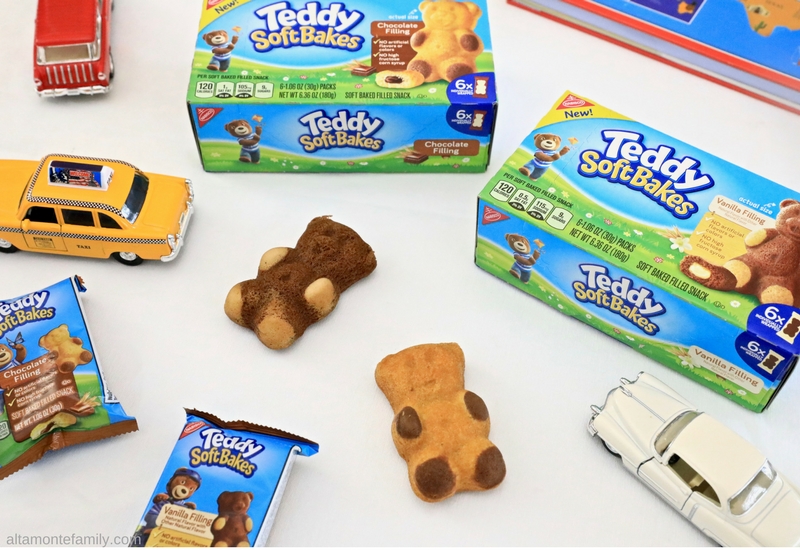 You might be interested in checking out the in-store demo on February 23rd (Teddy Grahams partnered with GoGo Squeeze and the PRD Display)!
We hope you found some new ideas with our list of 5 road trip boredom busters for young children!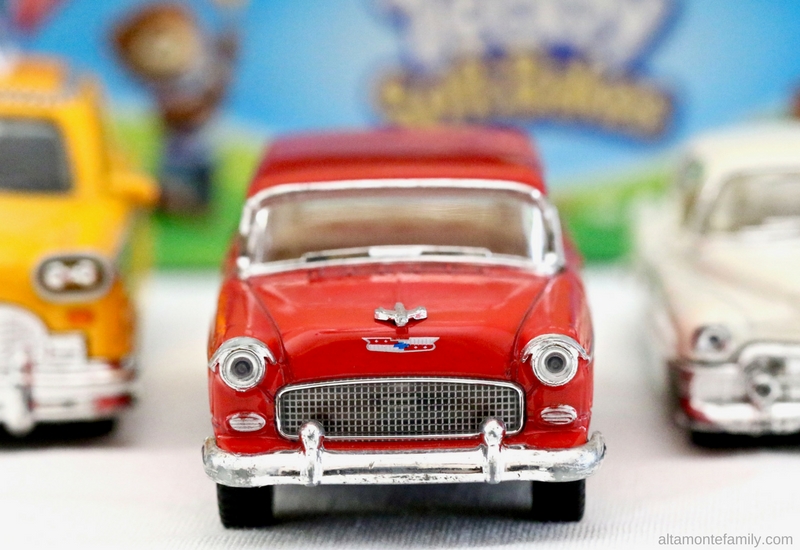 We're always looking for new ideas and would love to hear about your own list of road trip boredom busters!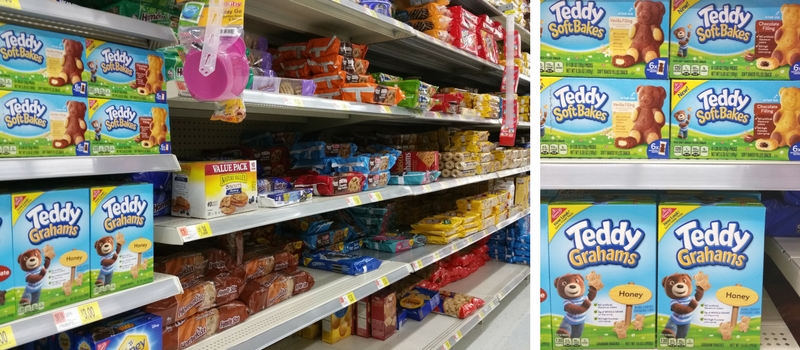 Don't forget to download the Ibotta app to earn cash back on your purchase of TEDDY SOFT BAKED Filled Snacks at Walmart!
Adventure is out there!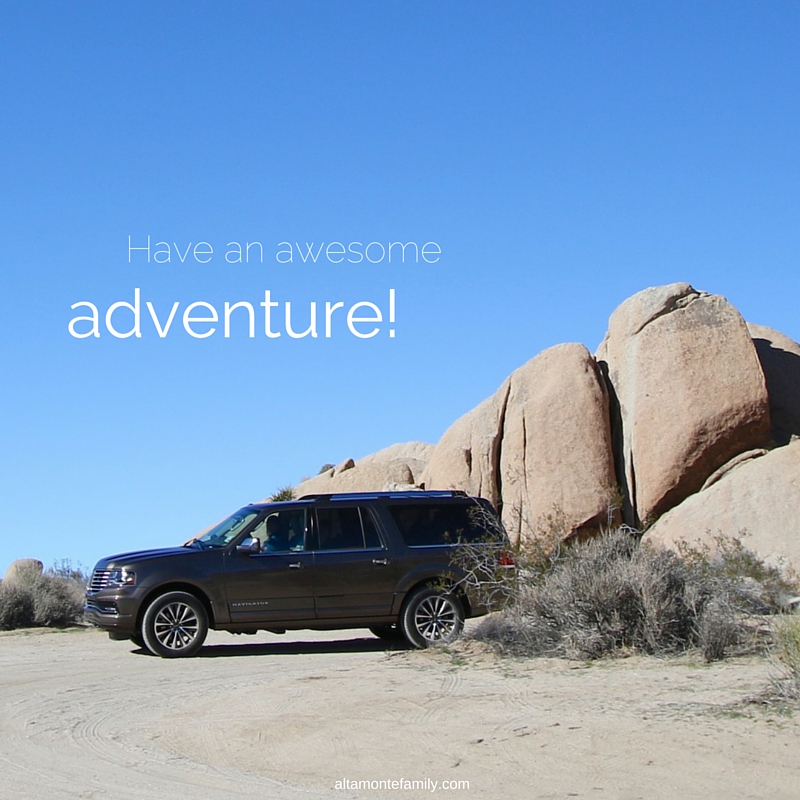 ---
We're Social! If you liked today's post, feel free to share, bookmark, or pin it! Follow us on Pinterest, Facebook, and Instagram for more updates on our latest projects and adventures.