This shop has been compensated by Collective Bias, Inc. and The Coca-Cola Company.
All opinions are mine alone. #ShareTheLyrics #CollectiveBias
---
Have you ever been to a two-person concert–or have you ever done one? It's the kind of concert that you "go to" when you know that no one else will be listening, and you + someone you love get to sing to your heart's content. Sound familiar? My husband and I randomly break out in song especially during road trips and we each take turns doing the "opening act". That's because road trippin' is our jam! We've celebrated many a birthday on the road and sometimes, it feels as if my husband is always getting the short end of the stick when it comes to having a birthday party. So, we came up with this idea: how about doing a Road Trip Birthday Picnic Party for him?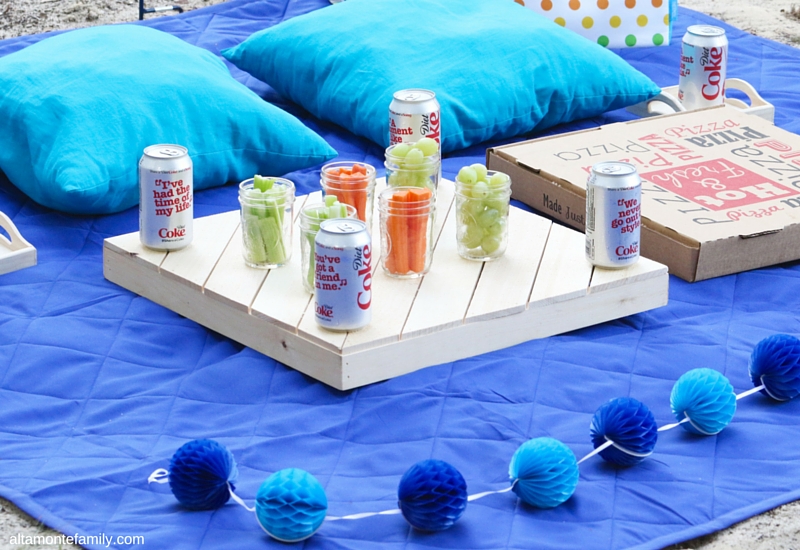 We packed a medium-sized tote / plastic bin and filled it with some picnic party supplies!
If you've been reading our road trip organization posts, you'll know that we like to use plastic bins!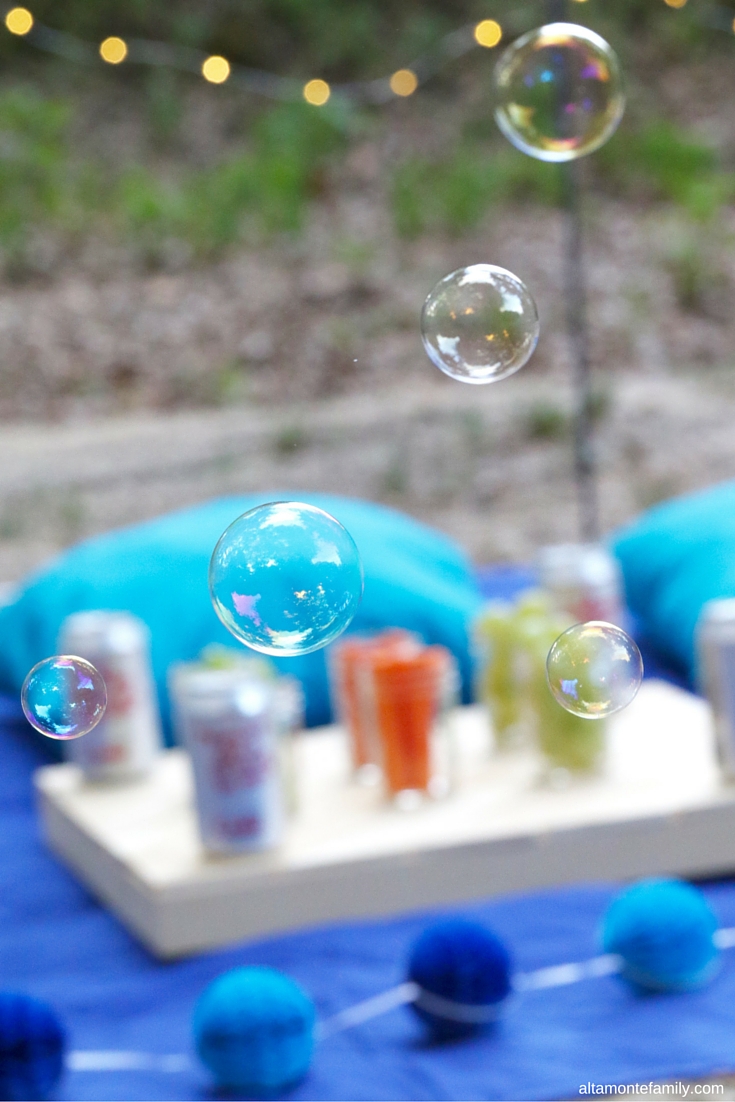 We also packed a medium-sized cooler that has enough room for our mason jar fruit and veggie snacks and Diet Coke (we chose the ones with the "Share a Coke and a Song" + lyrics on them because they're perfect for our two-person concerts).
Have you seen these "Share a Coke and a Song" cans yet? Every lyric makes it fun to share–whether it reminds you of a memory with a friend (or maybe it's your theme song!) or for celebrating moments like this with family, friends, and loved ones.
We also used a small personal cooler that helps with transporting picnic food from our medium-sized cooler to the picnic site.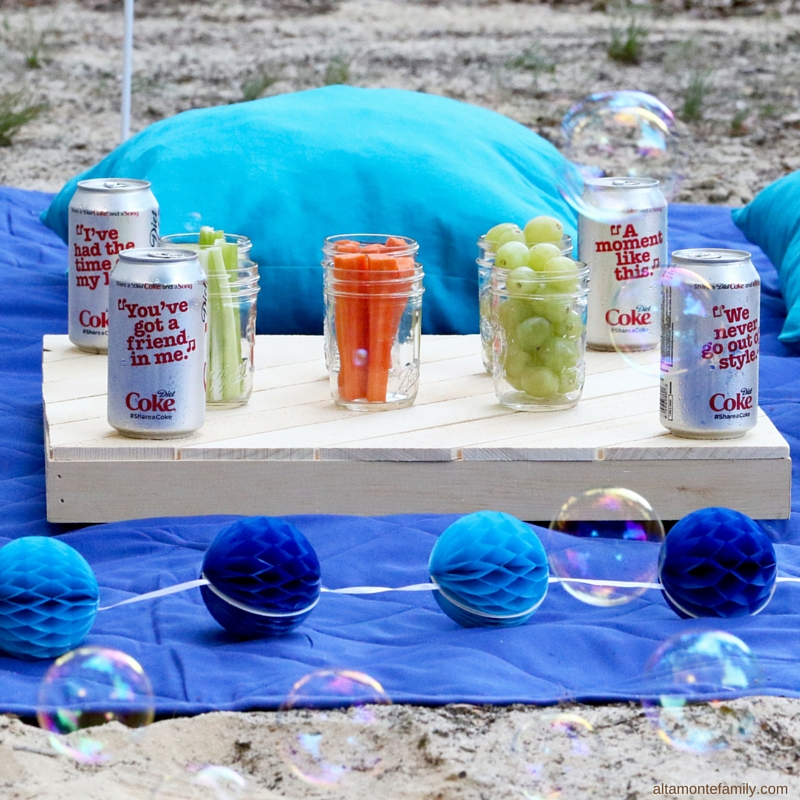 The only thing that we didn't pack was a box of pizza… because we don't really prefer to eat cold pizza… and there's a pizzeria conveniently located not far from our favorite picnic spot!
So, here's what our Road Trip Birthday Picnic Party seating for two looks like!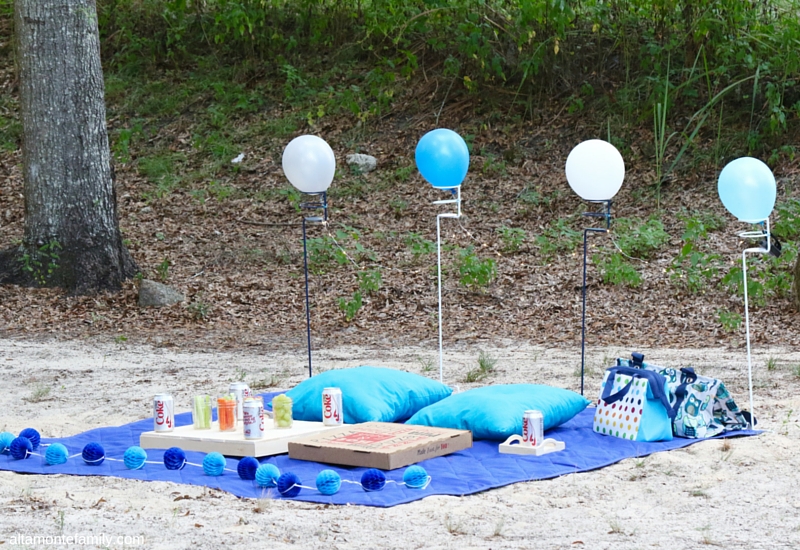 Road Trip Birthday Picnic Party Supplies
With just a few extra touches, we turned our regular picnic setup into a festive picnic party celebration!
Picnic blanket (we used a waterproof 80 x 80 picnic blanket)
Outdoor floor pillows
Diet Coke (the "Share a Coke and a Song" ones make for awesome "idea starters" for our two-person concerts 😉 )
Small personal cooler (for our Diet Coke to maintain that perfect chill at the picnic site)
Medium-sized cooler (this one stays in the back of our vehicle)
Storage bag (see that cute owl bag?) for holding paper goods, utensils, hand sanitizer, and essential oils to ward off insects
A large tray (or a repurposed unfinished wood frame–available at most crafting aisles)
Small trays (we used them as coasters for our Diet Coke)
Mason jar fruit and veggie snacks (frozen grapes as well as carrots and celery are always refreshing)
Pizza (because it's one less thing to make and take)
Beverage stakes (repurposed into balloon stands)
Balloons
Honeycomb garland
Battery-operated string lights
Bubbles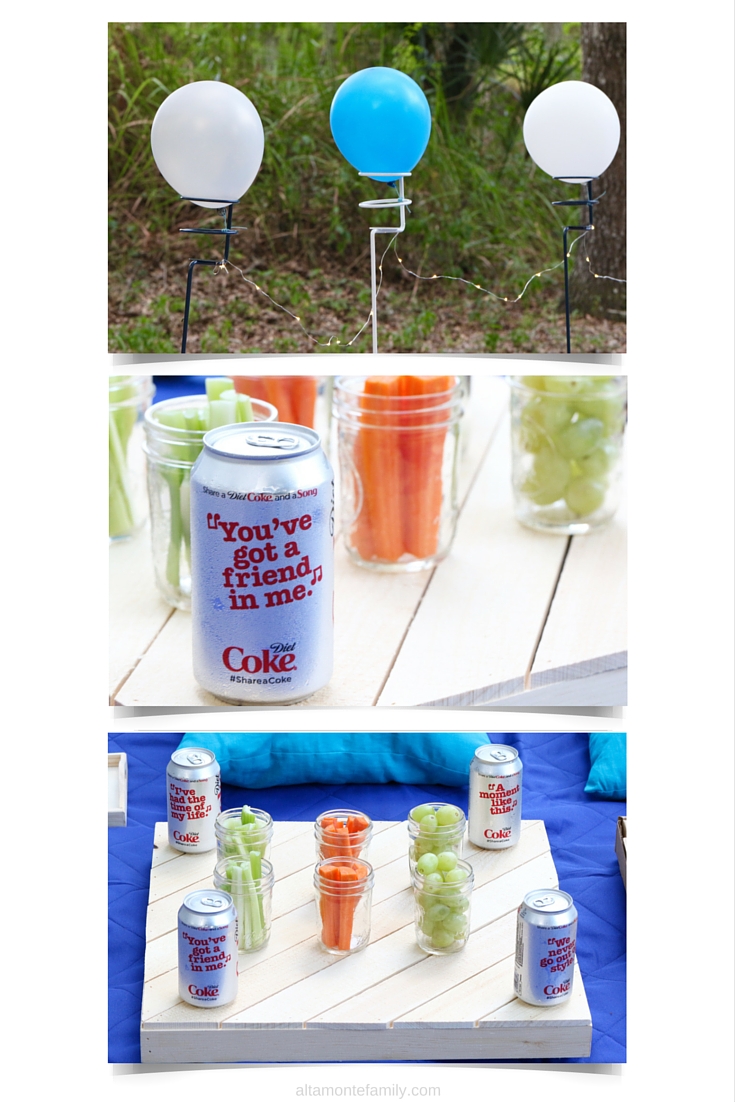 The last four items on the list are the only things we added to make our setup party-ready!
And then–of course–the lyrics on the Diet Coke can turn any regular road trip, picnic, or moment into a party (or two-person concert).
Some lyrics got us singing immediately… #preciousmoment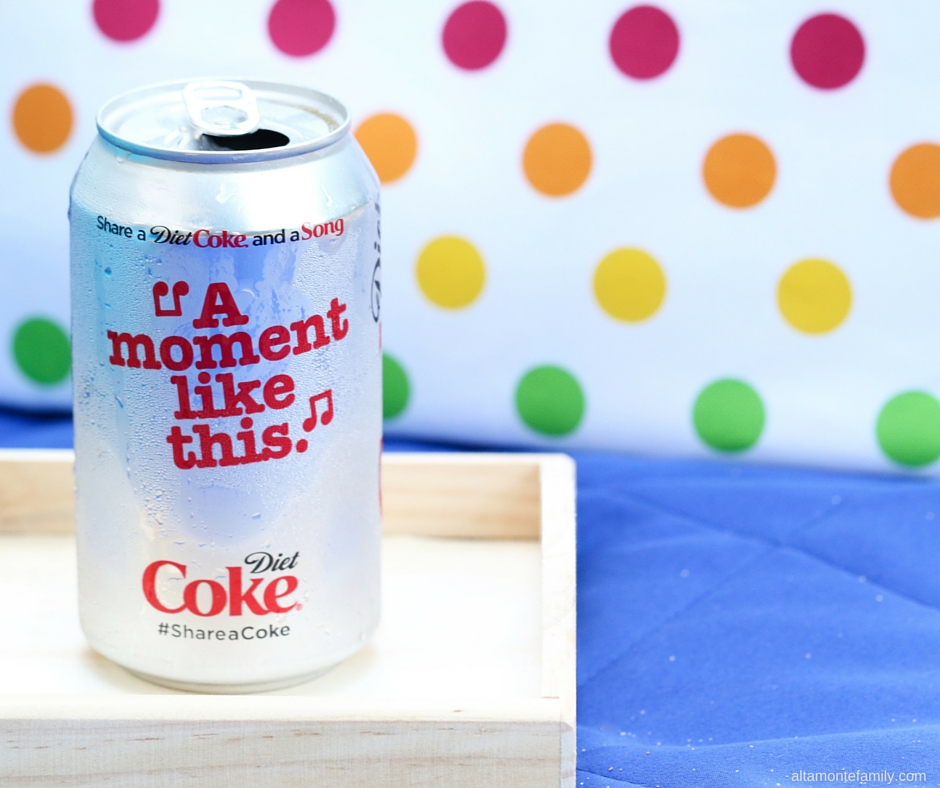 While some got us to pick up our phone to look up what they're all about… #cluelessmoment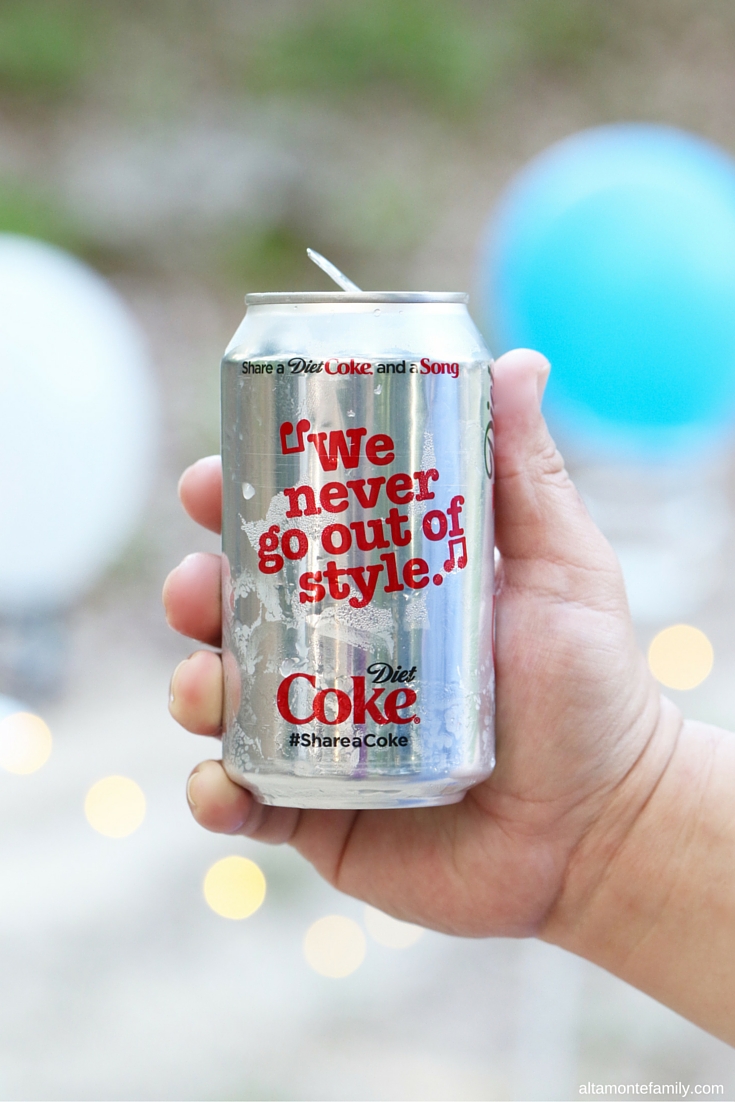 Mic check…
Are you singing yet?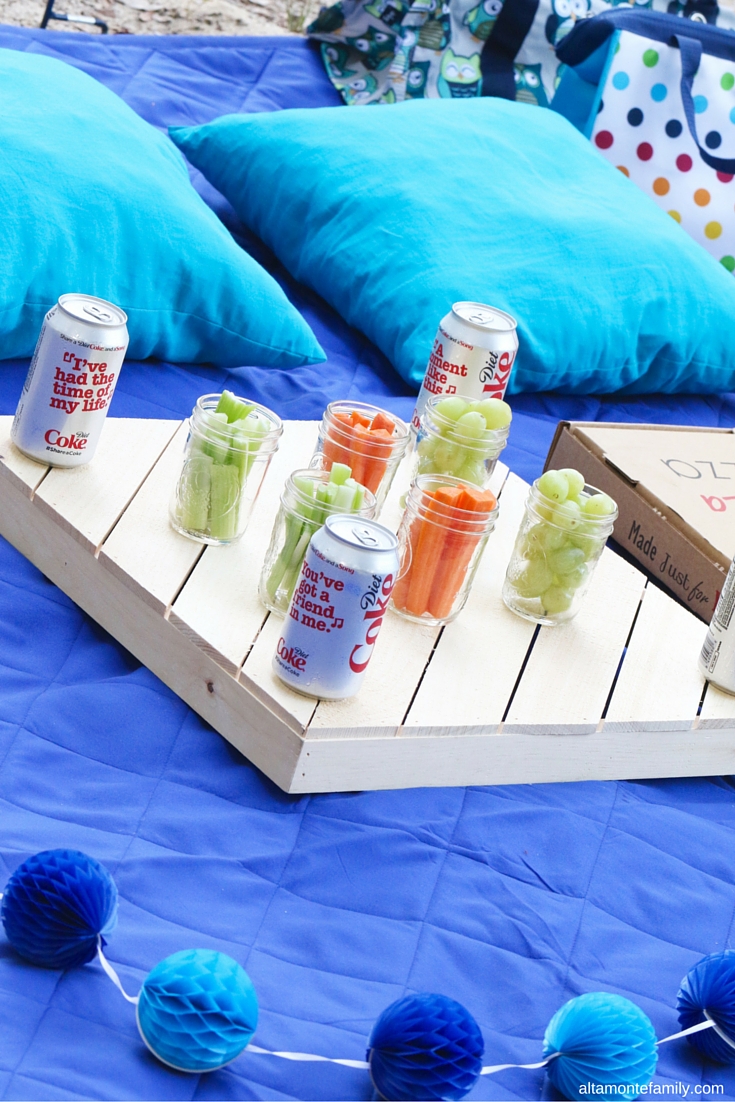 During road trip season, we stock up on cases of Coca-Cola and Diet Coke from Sam's Club (so that our coolers–no matter what size–are always road trip ready).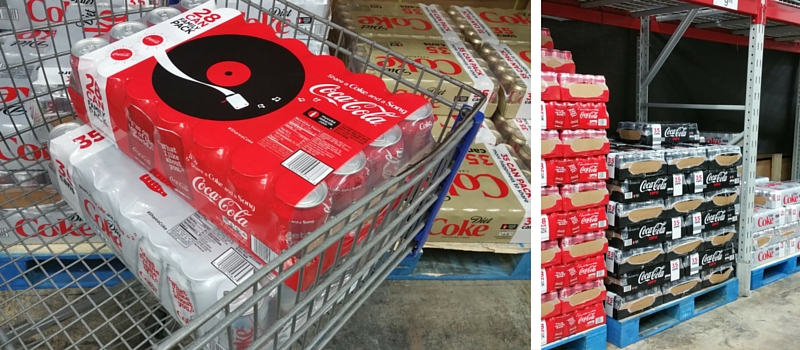 Start planning!
Ready to plan a Road Trip Birthday Picnic Party for someone special? Pack a few party supplies then head on over to Sam's Club, grab a case of Coca-Cola or Diet Coke (look for the cases marked with "Share a Coke and a Song"), and get ready to hit the road!
Happy travels!
---
We're Social! If you liked today's post, feel free to share, bookmark, or pin it! Follow us on Pinterest, Facebook, and Instagram for more updates on our latest projects and adventures.