This shop has been compensated by Collective Bias, Inc. and its advertiser.
All opinions are mine alone. #SpringCreations #CollectiveBias
---
Close your eyes, take a deep breath… now reach deep down into your long-term memory and think of your favorite video games back in the 80's. What do you see? Whether you rocked (or survived) the 80's, we're here to share some nostalgic oldies but goodies by way of a Retro Game Night Party & DIY 80's Arcade Photo Booth! If you're looking for fun, old-but-new-again ideas for a Friends' Night Out, this post is for you! If you think you missed out on the 80's, this is your chance to bring it all back! Plus, we're sharing a free template to help you get started!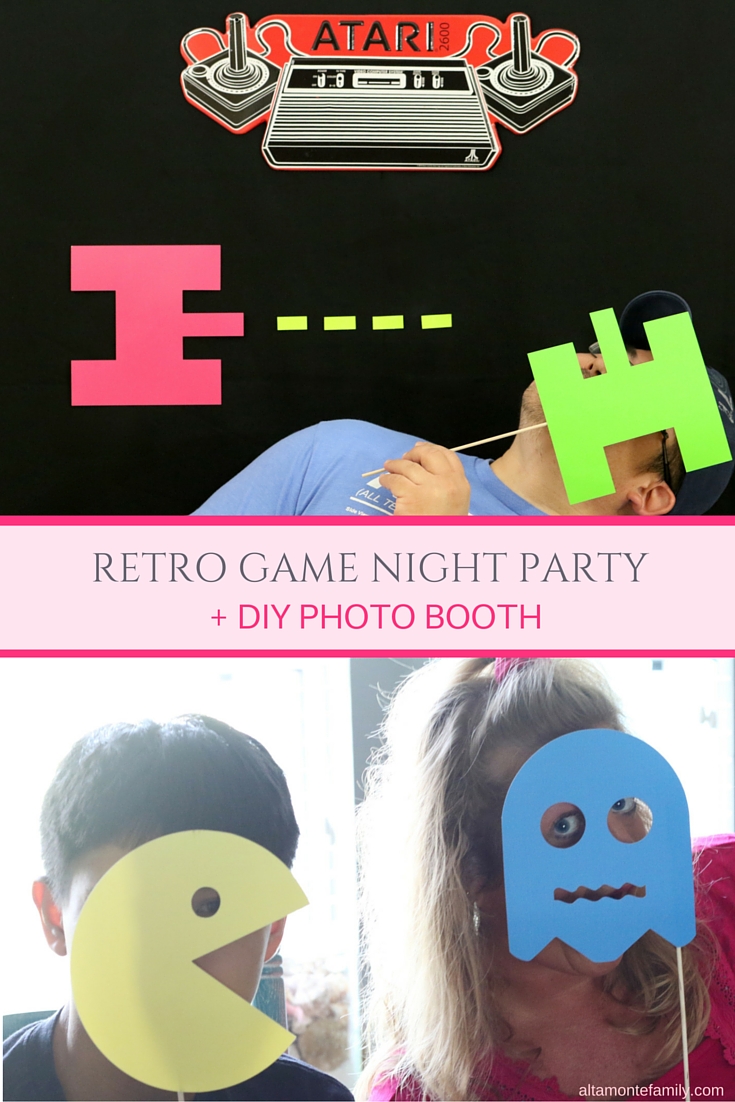 We're bringing you back to the 80's through some crafting, gaming, food, prizes, and good fun!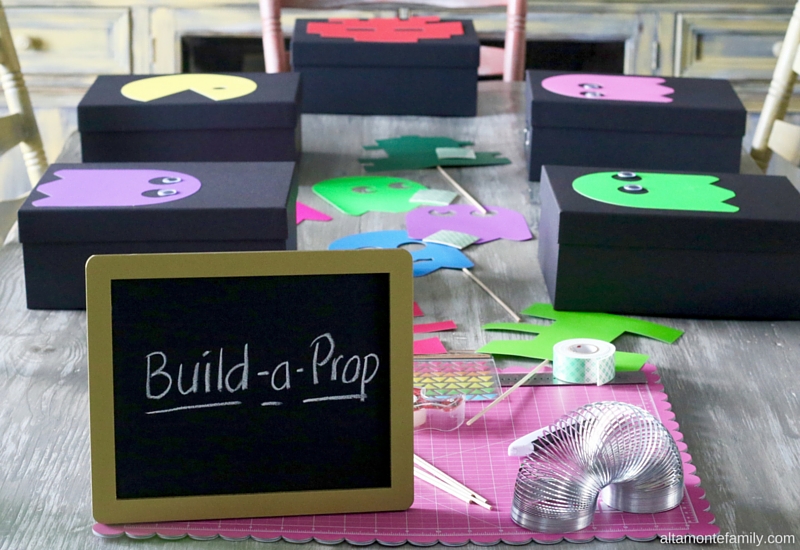 So, let's get this party started! To make this all happen, you will need:
A Build-A-Prop Station (filled with Scotch® Brand products and crafting loot)
A DIY 80's Arcade Photo Booth
Pizza, candy, popcorn, and soda
Super cool video games from the 80's
Tokens (edible tokens are fine)
Arcade Redemption Prizes
Excited yet? But first, you will need to identify this shiny thing before you proceed…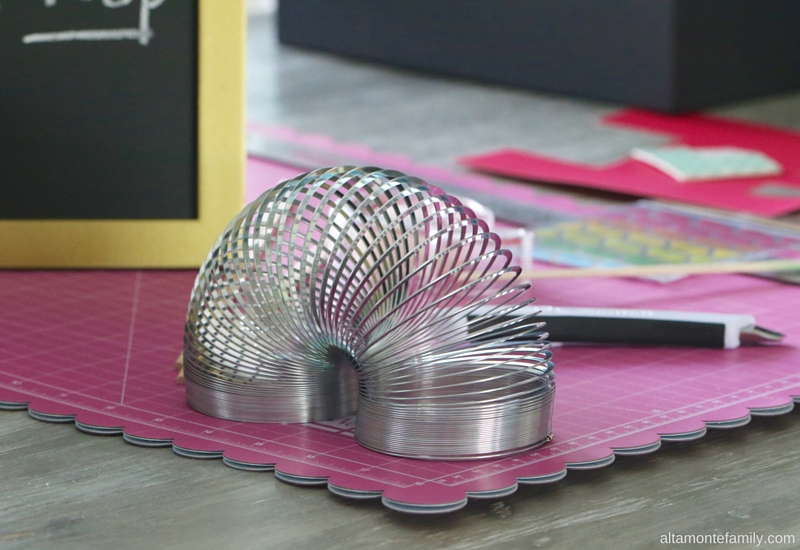 Build-A-Prop Station
Okay, so let's talk about this super fun Build-A-Prop Station designed to bring your guests back… as in waaaay back into the 80's. So what's inside each Build-A-Prop box? A time machine? Well, no. Not exactly. But kinda. For starters, we used a black photo storage box and filled it some totally rad craft supplies.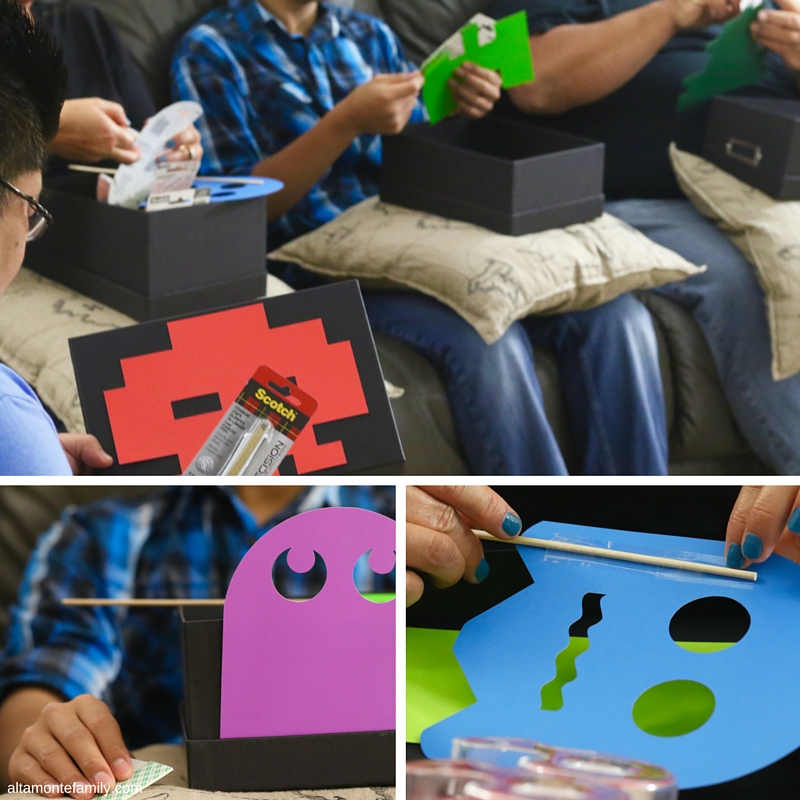 As you can see, some of our friends decided to sit back and relax on the couch to brainstorm while putting together a few pre-made characters…. while some decided to hang out by the crafting area to actually be a character! Fun times!
Oh, and that hair (and makeup)… no doubt, a blast from the past! How did you rock your 80's hairstyle?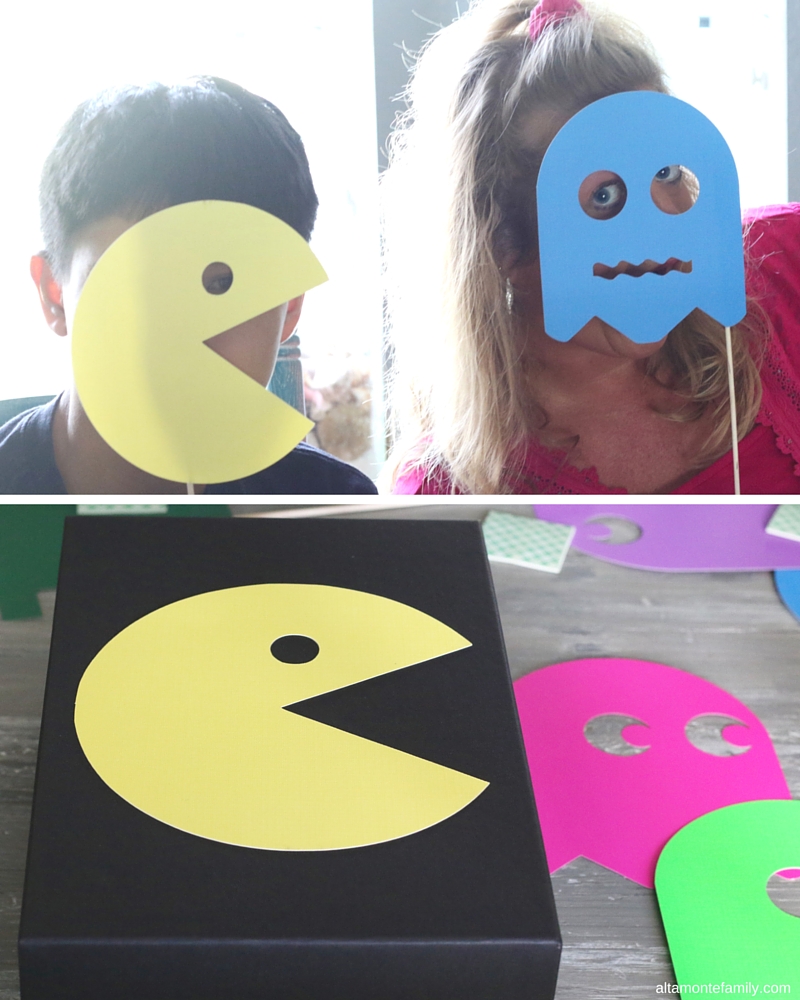 So, here's what's in the box:
Scotch® Brand Multitask Tape
Scotch® Brand Utility Knife
Scotch® Brand Permanent Mounting Tape
Scotch® Brand Mounting Squares
Assorted bright and neon card stock paper in various sizes
Wooden dowels
Assorted googly eyes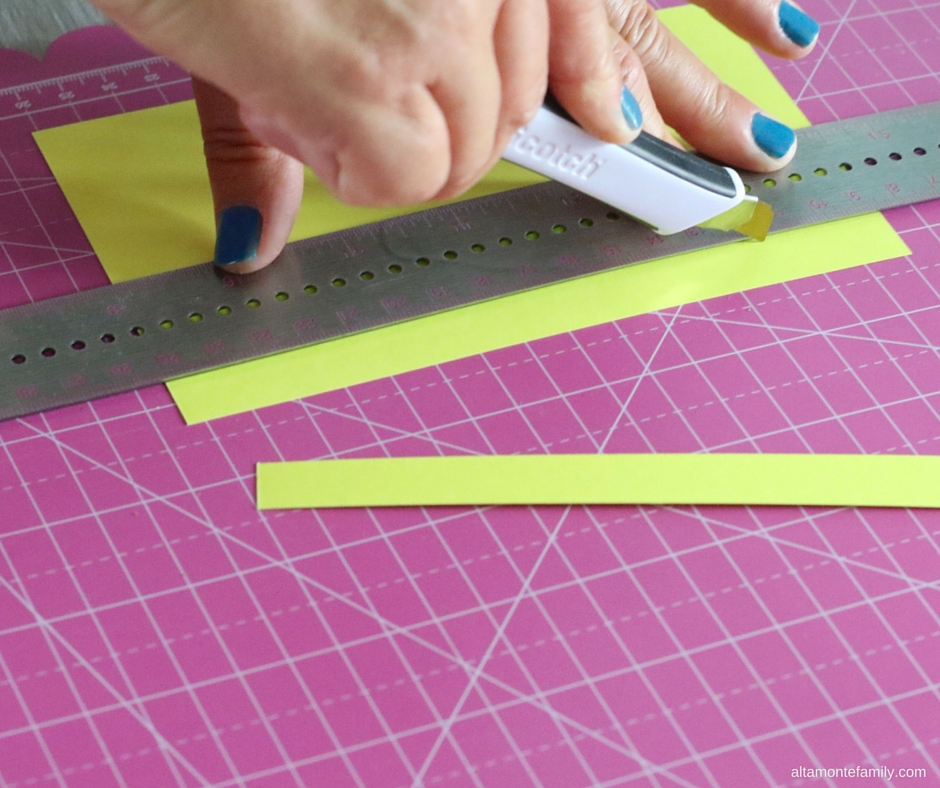 While we were able to use a few items from our crafting reserves, we knew that we absolutely had to stock up on a variety of Scotch® Brand products for this party (we found them along the crafting aisle at Walmart).
Pssttt— If you're thinking about throwing a seriously fun crafting party activity for adults–no matter the task or project–there's a Scotch® Brand product to match. From masking tape to spray adhesives and everything in between–think Friend's Night Out, Couple's Night Out, Mom's Night Out, Girls' Night Out, Bachelorette parties, wedding crafts, graduation, Father's Day, Mother's Day, and many more fun occasions!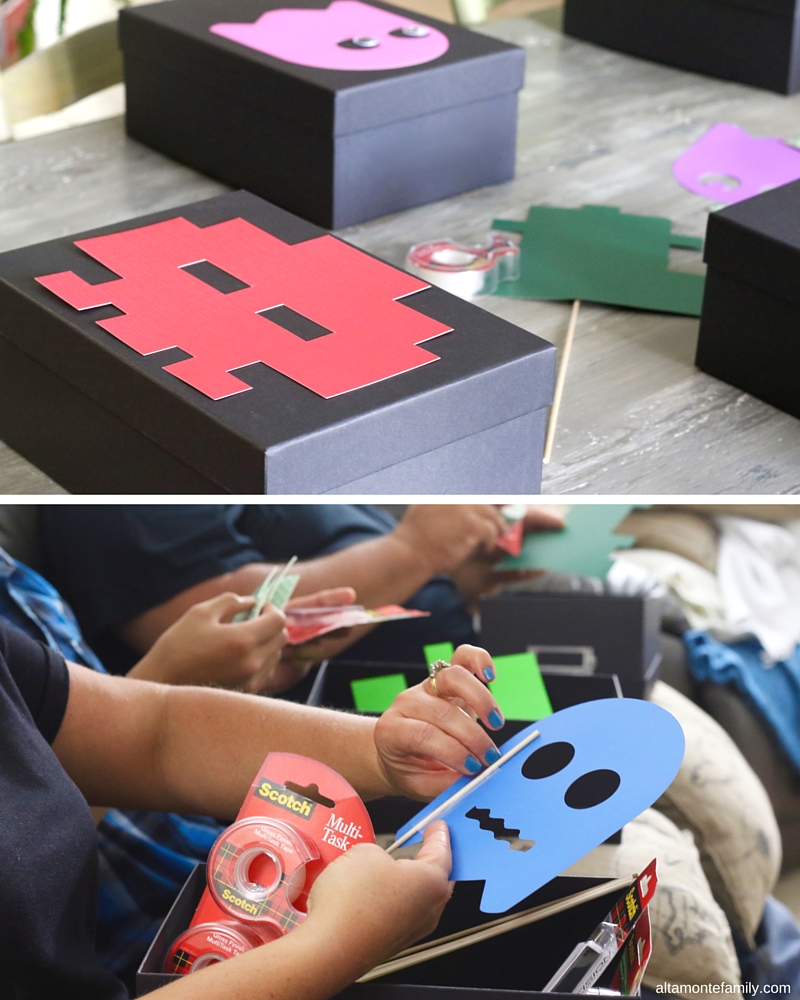 Our friends not only got to build their own photo booth props, they also got to take a box filled with fun crafting supplies back home with them.
Raise your hand if you absolutely love receiving craft supplies as gifts!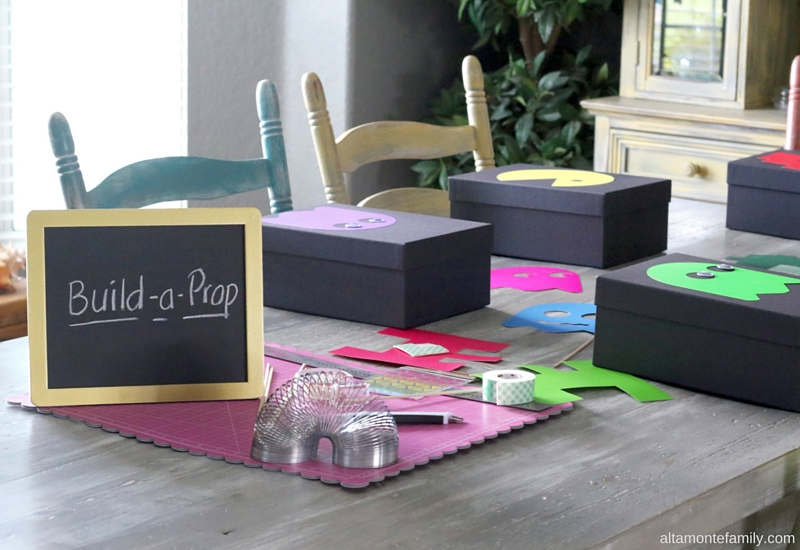 DIY 80's Arcade Photo Booth
Now, it's time to talk all about the our photo booth! Yipee!!! This might not be your typical DIY Photo Booth Tutorial, though. No PVC pipes. No fancy terms. Just a few basic supplies and you've got yourself a photo booth that you can easily customize to your liking, pretty much on the spot! Super easy! Keep reading to learn about our little DIY secret + we shared a free template at the bottom of this post!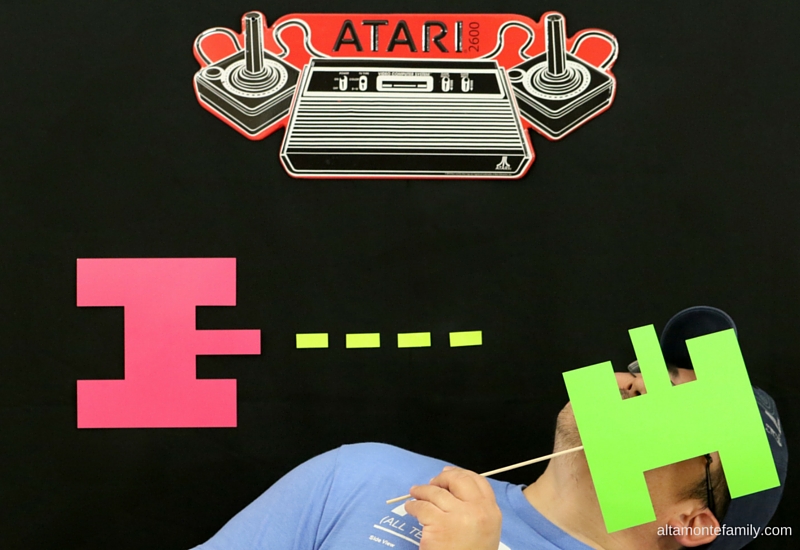 By the way, if the sight of these photo booth props happened to put a smile on your face, then you know quite well that these "tanks" would spin around after they've been hit. I still get flashbacks of not being able to make a rebound from the continuous supply of ammo coming from my brother's tank. My tank just kept on spinning and spinning until the infamous "Game Over" message appeared. Ugh!
Distraction aside, these are our 4 simple steps to make a DIY Photo Booth.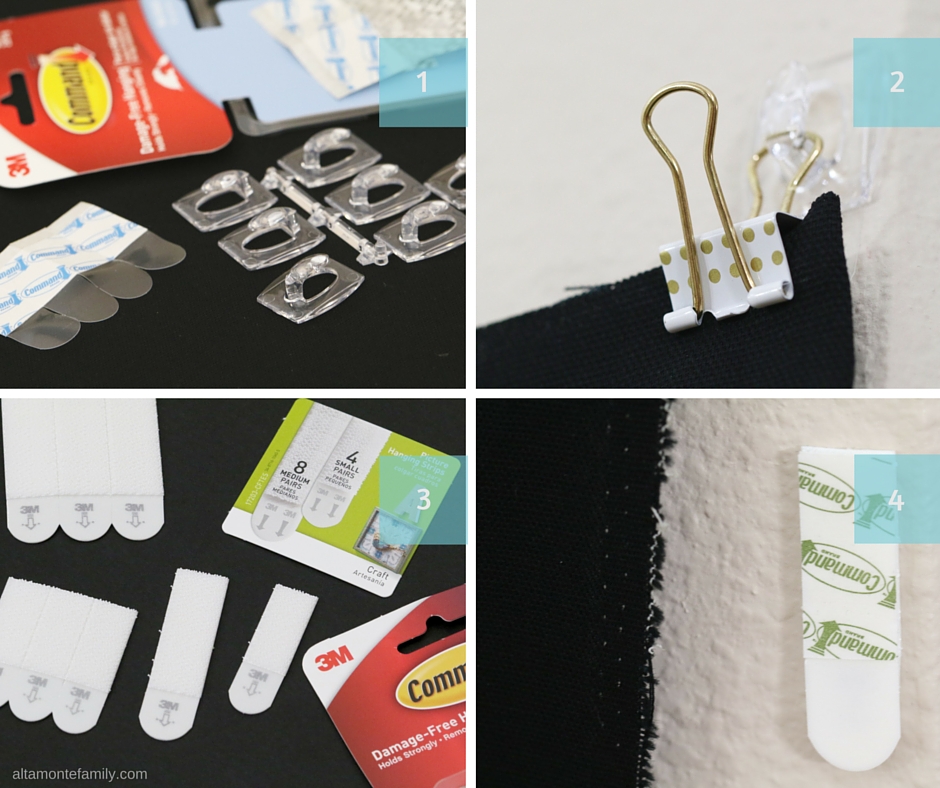 How To Make A DIY Photo Booth
Follow this basic 4-step tutorial to make your own DIY Photo Booth in minutes!
By the way, don't worry about the Command™ products damaging your wall! We're impressed with the damage-free hanging solution that the Command™ Brand provides for a variety of uses–like our crazy diverse crafting needs. We've seen how the products hold on strongly and come off cleanly. This is good stuff (and definitely one of our favorite DIY / craft secrets)!
Supplies:
2 yards fabric (medium thickness, cotton–we chose black)
12 Command™ Mini Hooks
4 Command™ Strips (medium)
12 binder clips, small
Directions:
Determine placement of Command™ Mini Hooks on your wall (we wanted ours to be the full length / height of the 2 yards of fabric) and follow instructions on packaging to attach 12 mini hooks onto your wall.
Attach binder clips onto top edge of the fabric, making sure they align with the Command™ Mini Hooks, then carefully hang binder clips onto each of the mini hooks.
Attach Command™ Strips on each side of the wall that's being covered by the hanging fabric (down the middle as well as on the base)
Fold in left- and right-side edges of the fabric (we did this one at a time) and attach each section onto the corresponding 4 Command™ Strips on the wall.
That's it! Now that the basic photo booth is done, it's time to add some props!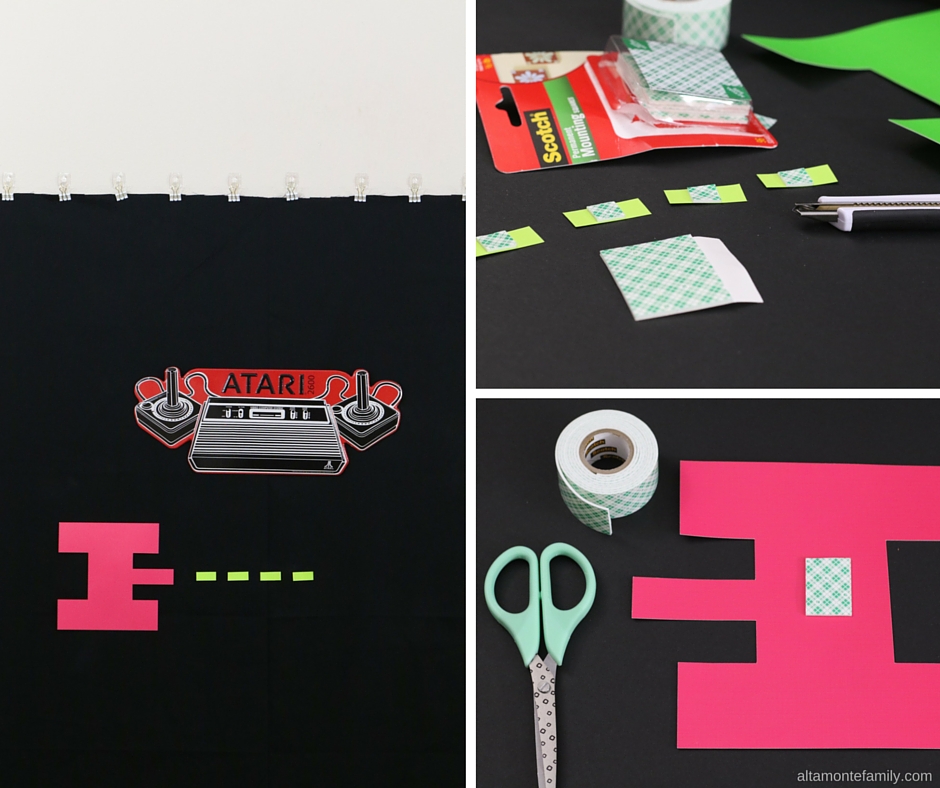 We used large Command™ Strips to attach the metal wall art onto the fabric. Yes, directly onto the fabric. It stayed put up until it was time to clean up after the party! As for the paper decorations, we used Scotch® Brand Permanent Mounting Tape and Scotch® Brand Mounting Squares to hang them up. Our friends had so much fun using the Scotch® Brand Utility Knife to cut out some ammo or to design their own photo booth props! We had such a blast!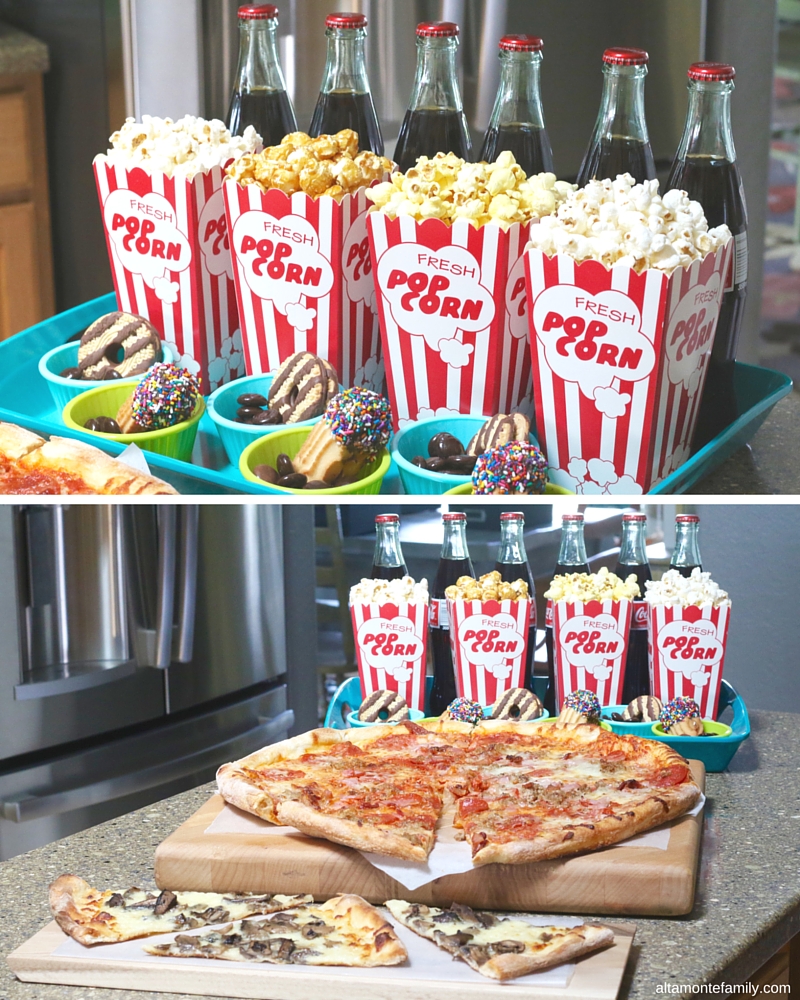 Anyway, we kept the food simple and fun, reminiscent of our time growing up. Speaking of which, have you gotten a hold of one of these?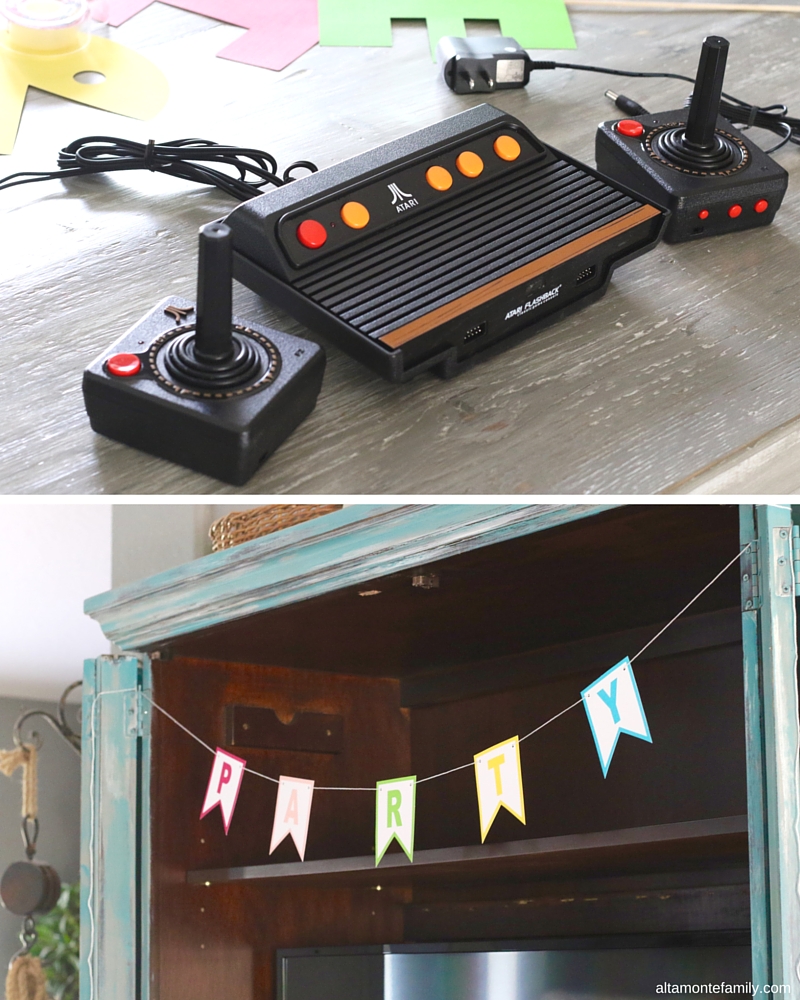 Last, but definitely not the least… you'll need some tokens (edible chocolate ones are fine) and prizes for this party.
Our Redemption Prizes were a combination of old-school candy and toys from the 80's. We even threw in a grand prize (like that Sno-Cone Machine)–you know, the prize that's always going to be there because no one could possibly ever win enough points to claim it!!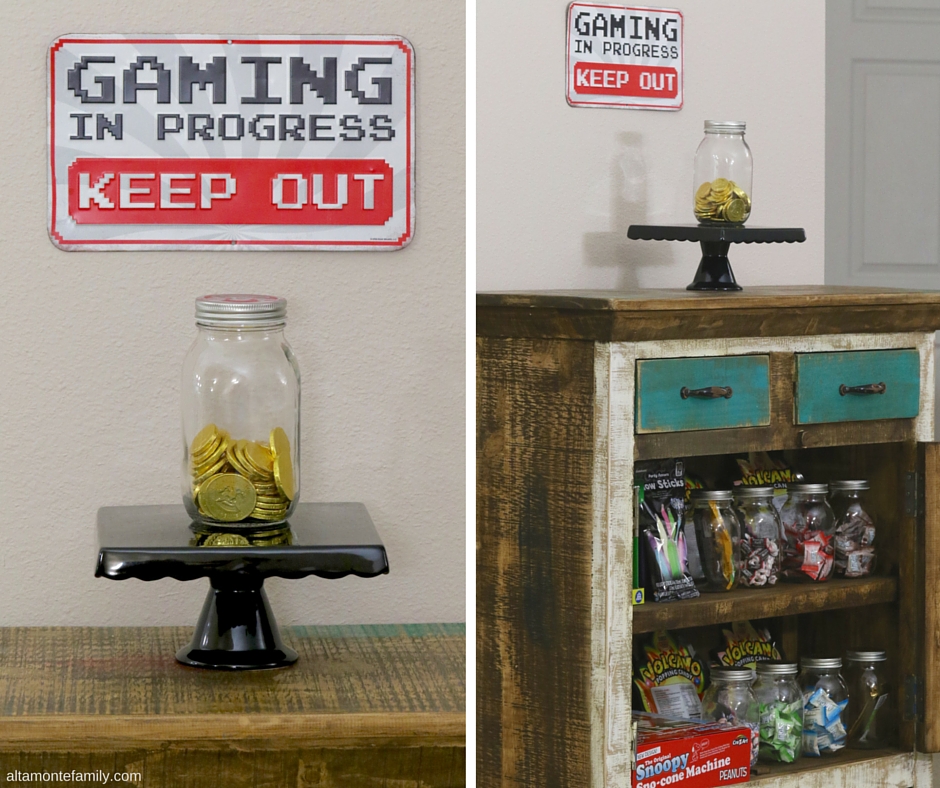 Get Our Free Printables
To recreate the design we had on our DIY Photo Booth, grab our free template for the Combat Tank.
For Personal Use Only: We created this free template / pattern for your personal, non-commercial use only. Please do not alter in any way. Kindly read our full Terms of Use.
Free Photo Booth Prop Template – Tank
Be inspired!
Anyway, we won't keep you waiting! Start a shopping list of crafting supplies to pick up from Walmart's crafting aisle, like our favorite Scotch® Brand and Command™ products…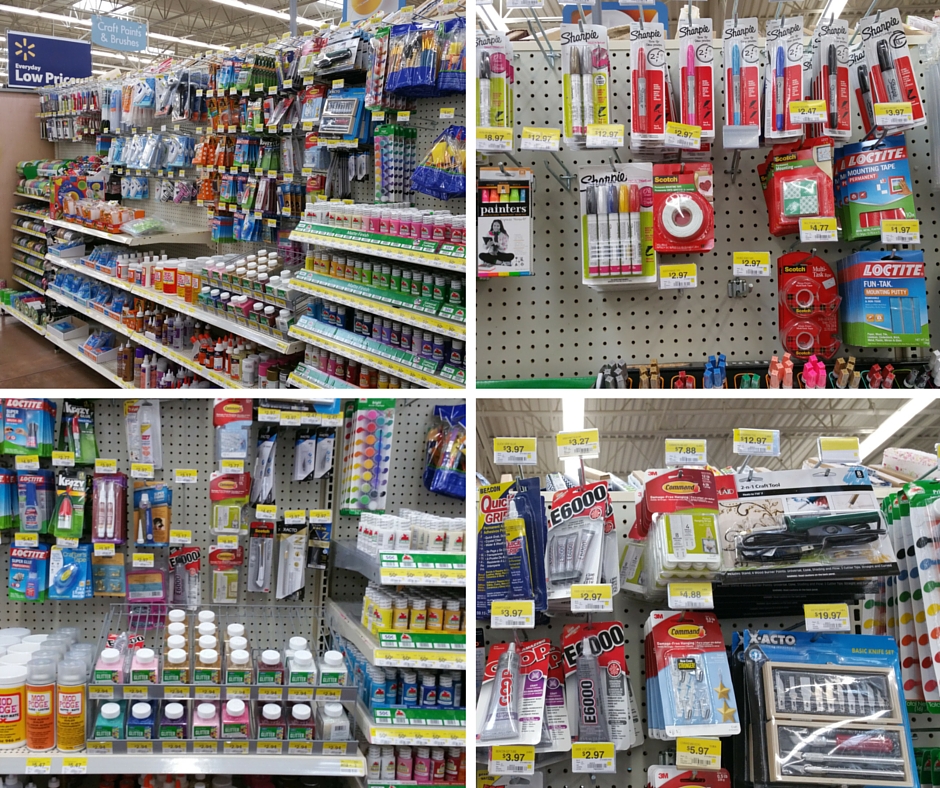 Then, check out these other fun projects to make and/or start pinning your faves!
Thanks for joining our 80's party. Meet ya back in 2016!
---
We're Social! If you liked today's post, feel free to share, bookmark, or pin it! Follow us on Pinterest, Facebook, and Instagram for more updates on our latest projects and adventures.