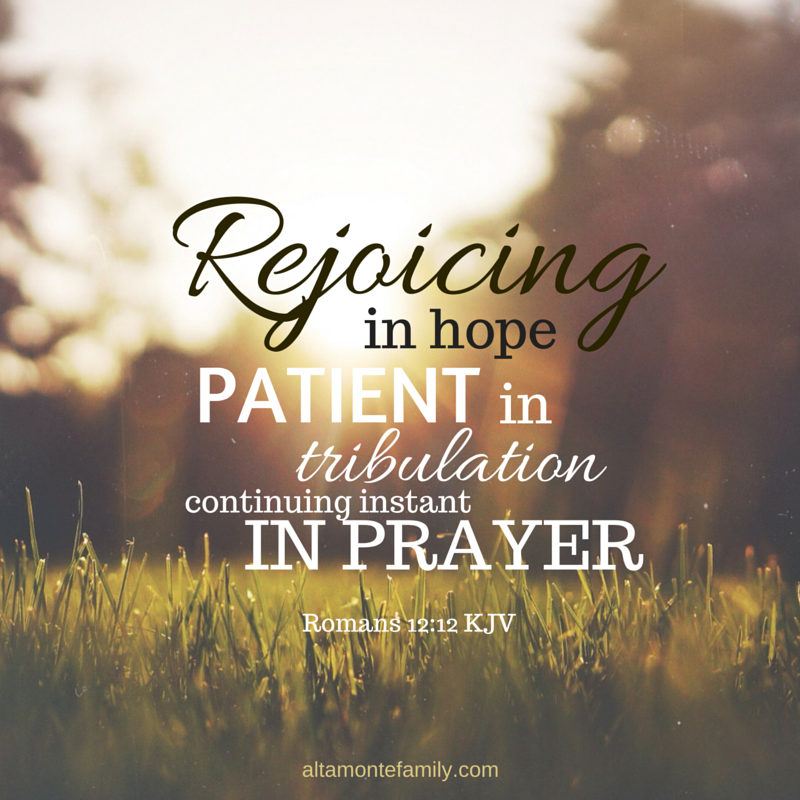 Blessed Sunday, my fellow Christian, and welcome back!
Before I continue on with my Genesis epiphany let me digress this week and talk about another epiphany that links back to the story of the beginning and its link to our salvation.
Let me first start off by saying, "God is amazing", and…
God is Good, all the time,
and all the time, He is good."
That recently-made famous saying in the movie "God's Not Dead," reminds me of Psalm 34:8 (KJV),
O taste and see that the Lord is good: blessed be the man that trusteth in him.
I personally turned that one into a little scriptural hymn and found myself singing it. I find that the verse has a melodic rhythm to it–which, of course, helps with memorization.
I was in the book of Romans this week as our Wednesday Church Bible Study has been focused on Chapters 1-12. After listening (I am more of an audio learner than a visual learner and follow-up with reading to help solidify my comprehension) to the chapters on the audio Bible (I use the Holy Bible app on my smartphone) five times, God revealed to me another epiphany that helped deepen my very shallow (novice) understanding of the goodness, mercy, grace and perfection of our Great Father in Heaven. I would encourage you, my fellow Christian, to read Chapters 1-12, when you have a moment, to see how God speaks to you.
The epiphany God gave me is found in Romans 5:12,
Wherefore, as by one man sin entered into the world, and death by sin; and so death passed upon all men, for that all have sinned.
Reflecting on this verse brings me back to Genesis, where we are told of the history of how sin entered into the world, including the actions by which it entered.
Recall with me, my fellow Christian, that Adam was the first created man / human being / person made by God, and that he (Adam) was a perfect man in every way, for he was created in the image of God. Adam was made to bring God glory and was given a very generous deal. He was to be obedient to God thus bringing Him glory; in turn, God would take care of all the rest.
What a sweet deal!!
What a generous and merciful God!!
Having said that, what a Huge mistake Adam made when he was disobedient to God's command!
Sin was able to enter the world through a perfect man–wow!
This gets interesting–now that sin had entered into the world through man, how then was God going to get that same sin out?
The solution is easy, right?
…Destroy everything that sin is a part of, and then…
Viola! It is gone!
Simple enough!
But, wait…
This is when it gets miraculous and the solution increasingly more complicated:
…Destroy everything that sin is a part of while preserving everything that sin is a part of, and–here is the kicker–do it while not sinning.
John 3:16 says,
For God so loved the world, that he gave his only begotten Son, that whosoever believeth in him should not perish, but have everlasting life.
God's perfect plan continued to unfold before me as I continued to meditate on His amazing grace and merciful Will.
What a loving heavenly Father we have!
God continued to reveal to me His perfect plan–His ultimate plan to destroy sin by undoing the original action that brought sin into this world: the act of disobedience.
Jesus Christ our Lord and Saviour was the only other perfectly made man, Who was made in the image of God and Who is God. He would undo the disobedient action of Adam by being the only man to choose to be obedient to the Father and sin not.
The actions of Jesus and mercy of our Heavenly Father remind me of the conversation God had with Abraham with regards to the destruction of Sodom and Gomorrah:
And he said, Oh let not the Lord be angry, and I will speak yet but this once: Peradventure ten shall be found there. And he said, I will not destroy it for ten's sake.

Genesis 18:32 KJV
God is very merciful! He gave us His only begotten Son so that we could say that we have just One Who is perfect and righteous, Jesus Christ our Lord, and that–through Jesus–we have gained grace and mercy from the Heavenly Father. Wow!
…And we all have access to Heaven through Jesus Christ our Saviour. Our Heavenly Father loved us so much that He decided not to destroy us–which, between you and me, would have been a much easier and cleaner thing to do. Just erase and start over! Instead, He provided a Way to defeat sin without destroying everything that sin had touched.
I will close with Romans 5:19 which reads,
For as by one man's disobedience many were made sinners, so by the obedience of one shall many be made righteous.
He truly leads by example. Jesus is perfectly obedient.
Enjoy last week's devotions, below, and have a blessed week!
Rejoicing in hope…
God bless you!
Last Week's Daily Devotionals
In case you missed it, here are last week's devotionals gleaned from Daily In The Word by Dr. Paul Chappell for the week of October 5 – 11, 2015:
Disclosure: As of the time of writing this post, AltamonteFamily.com is by no means affiliated with any of the companies or organizations mentioned in this article. AltamonteFamily.com has not been compensated in any way nor has AltamonteFamily.com been influenced to write about these products. This post is a result of the personal observations and independent research of members of AltamonteFamily.com. All opinions solely belong to AltamonteFamily.com.