Do you enjoy eating fruit? Somehow, the thought of making a "papaya boat" crossed our mind today. We've seen these yummy fruit bowls during our Hawaii trip and most of them are graced with scoops of ice cream and ribbons of caramel, chocolate, or butterscotch. We wanted to create a lightened-up version–light, bright, and not too sweet. Introducing, our Refreshing Papaya Fruit Bowl!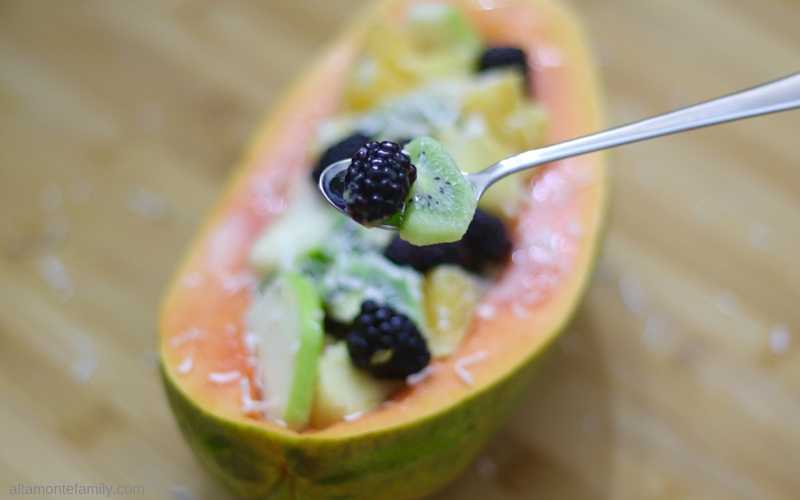 This is something we'd enjoy at the beach, poolside, or even at home! It's getting hot over here in Florida and we're looking for something light, nutritious, and refreshing. Papayas are rich in Vitamin C and other nutrients, so we're all for using this delicious "super fruit" as a fruit bowl! Why not?
Making this refreshing papaya fruit bowl is super easy. Simply…
Slice a papaya in half
Remove the seeds
Fill with your favorite fruit and drizzle with some light toppings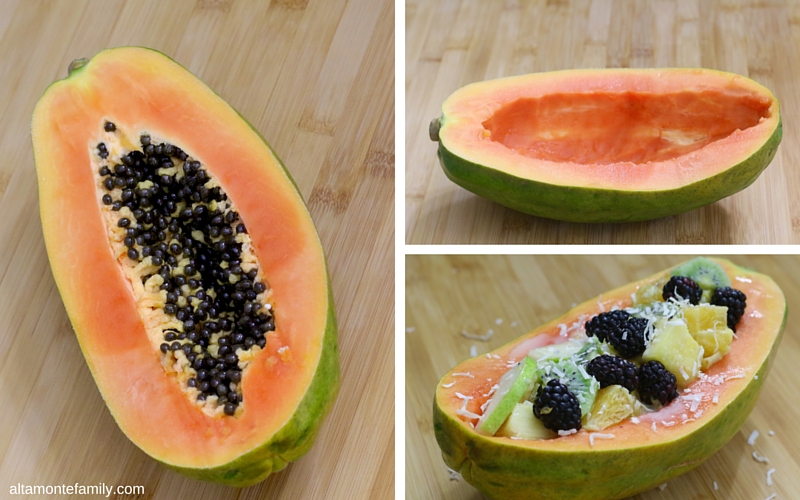 Let's talk about the fruit selection:
Blackberries
Kiwi
Pear
Orange
Pineapple
The toppings:
Pinch of salt
1 tsp agave nectar
1 – 2 tbs vanilla almond milk*
2 tsp unsweetened coconut flakes
*Vanilla creamer, like the one we used in this recipe, works, too. Traditionally, we've seen this drizzled with condensed milk, caramel, chocolate, or butterscotch.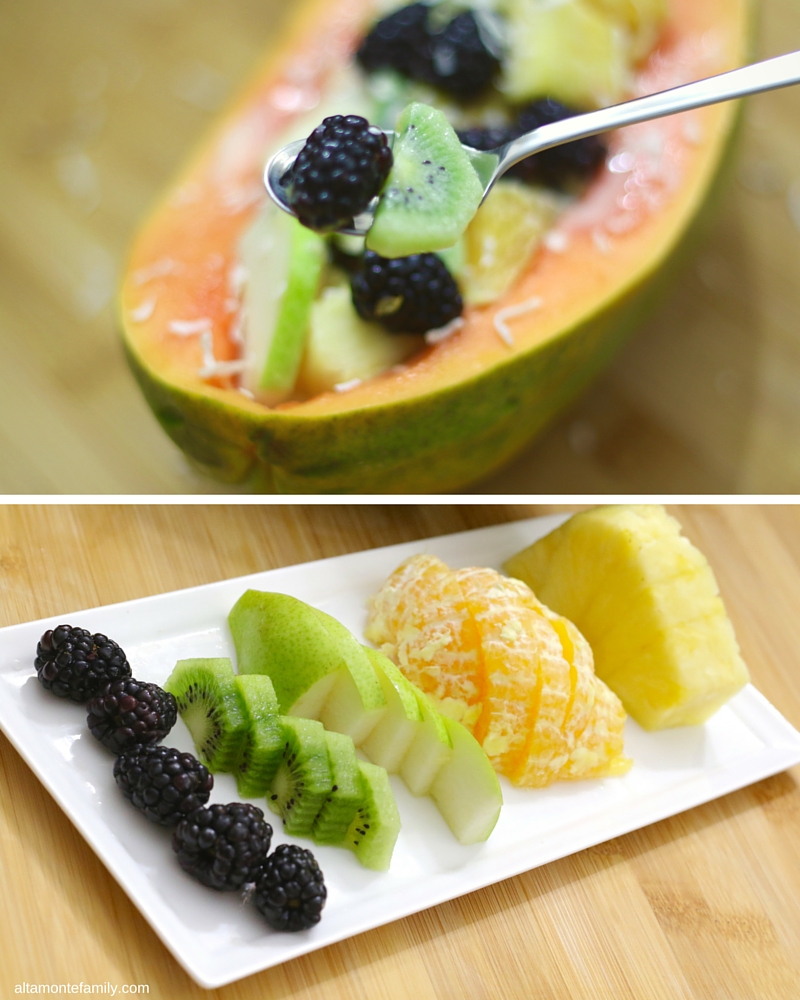 We really love the simplicity of this fruit bowl. It's simple and good! What would you put in your papaya fruit bowl?
---
We're Social! If you liked today's post, feel free to share, bookmark, or pin it! Follow us on Pinterest, Facebook, and Instagram for more updates on our latest projects and adventures.