Yesterday, we got to visit Black Point Wildlife Drive in Merrit Island, Florida, once again! Compared to our previous visit in the late Spring when we saw more great egrets and snowy egrets, God gave us the unique opportunity this time to spot our rarest heron, the reddish egret (I'll get to the reddish egret spotting + its photos in a little bit).
Photographed below is a tri-colored heron–there seems to be an abundance of these in the Spring, Summer, and Fall (not sure about the Winter), both here as well as in Lake Apopka. As a family, we really enjoy going on these wildlife drives!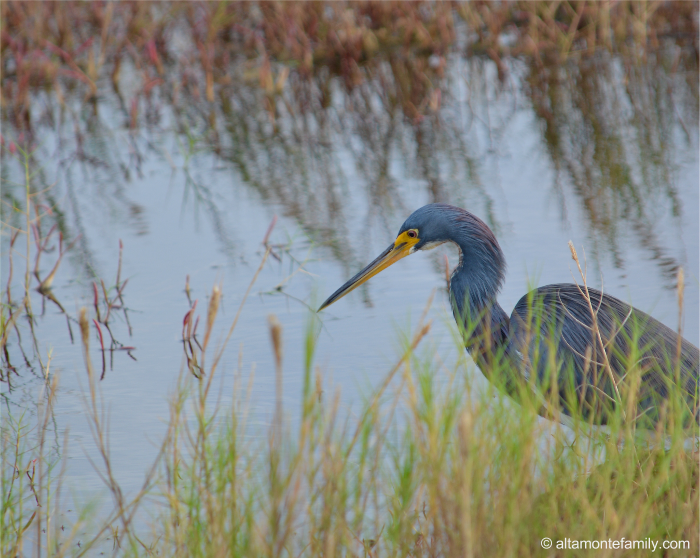 Photographing birds from the comfort of your vehicle comes with its pros and cons. I don't particularly like to disturb the birds when they're hanging out relatively near the road by stepping out of the vehicle just to get a better shot. The use of a tripod would be nice, however, staying inside the vehicle gives us the best of both worlds, most especially since we have big and little kids in tow. We wouldn't want our newborn to get eaten by mosquitoes, no see-um's, and other strange bugs.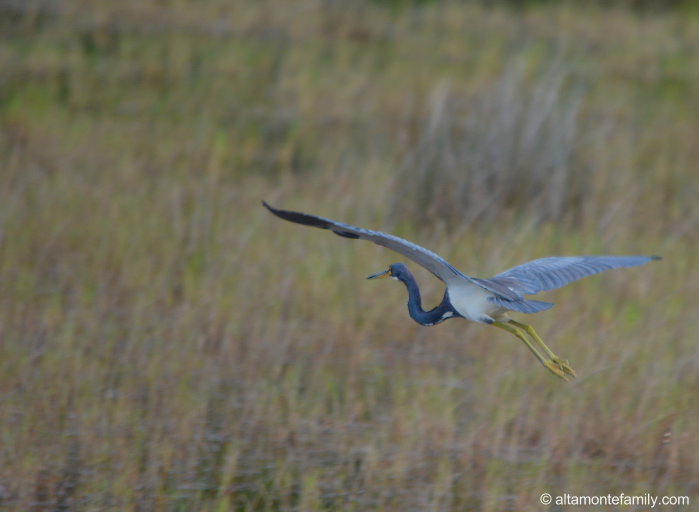 When the kids are older, perhaps we'll venture out on foot (like we did at the Florida Everglades) to get a little closer to God's Creation. Maybe He'll bless me with a much better lens for bird photography by then (wink, wink). Dear Lord, would you please throw in Adobe Lightroom and Photoshop, too? 😉
Then again, perhaps God doesn't see that I'm ready for some new camera gear, yet…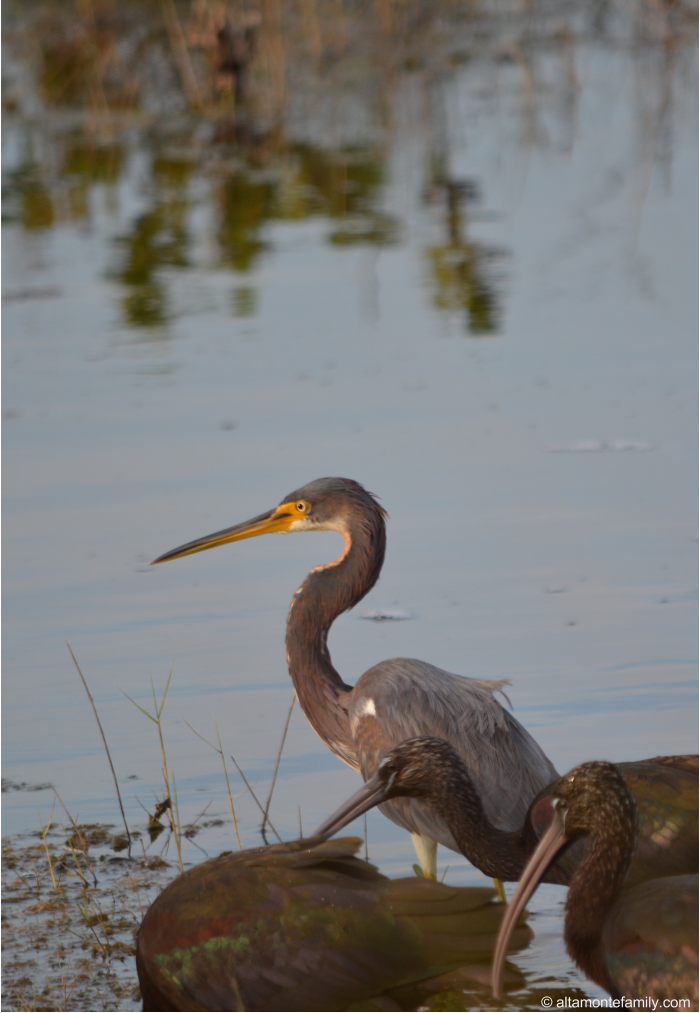 Let's just say that my attitude was leaning towards the more unpleasant side while I was trying to photograph a few rare birds when they were far away and against the light, it was close to sunset, and I couldn't use a tripod–all while hoping that our newborn wouldn't start screaming at any point during my shoot. Yes, I was starting to get all selfish upon realizing that I had spotted a rare bird for the very first time and my photos weren't turning out the way I wanted. It's humbling to admit, it was all about me. By God's grace, He convicted me in the middle of uploading these photos onto our blog. As I prayed about what to write about, He changed my heart and allowed me to ask for my family's forgiveness as well as His.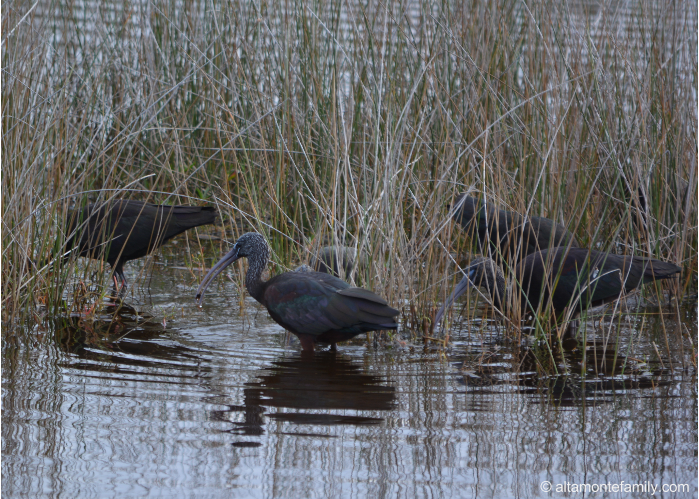 Photography isn't an excuse for being salty. Ultimately, it isn't about the subject (or the background or the foreground). It isn't about the photographer. It isn't about me. It's all about the Creator… and it's up to Him to give me the opportunity to capture a well-composed photo of a beautiful bird (rare or otherwise) regardless of my camera gear.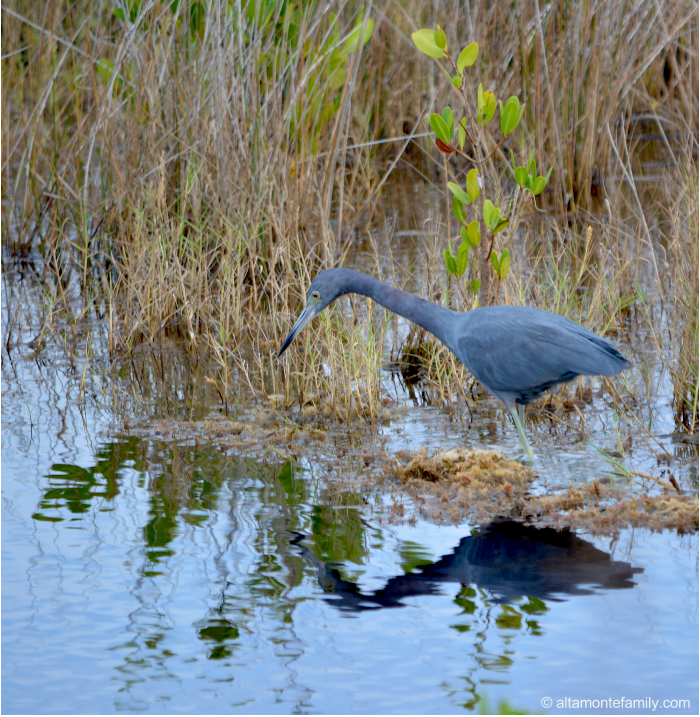 God reminded me that photography isn't just about having the right gear, composition, or lighting. It's also about having the right attitude. Instead of being able to fully appreciate God's Creation and enjoy the fact that we get to share this rare bird sighting as a family, I was instead becoming ungrateful for my camera, my lens, my photography skills, the sunset, and the limitations of being inside an airconditioned vehicle. This attitude persisted even more while I was selecting which photos to include in this post. This is quite a contrast from our previous visit, when the birds were much closer to the road and easier to photograph, the natural light was just perfect, the baby was still in my womb… and there was no rare bird sighting. It's amazing how our attitude can quickly change from grateful to selfish when presented with a rare opportunity!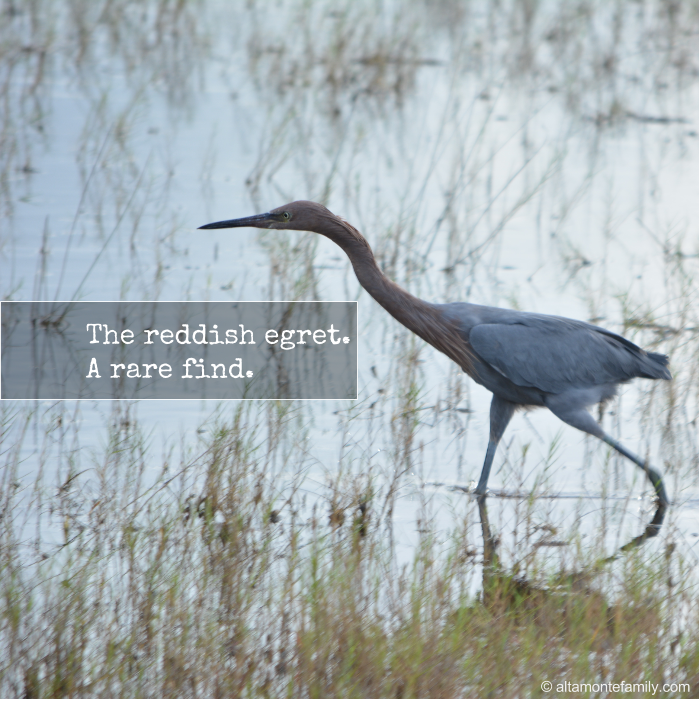 The reddish egret now serves as my personal reminder that I have 2 choices when faced with a rare opportunity: I can either choose to bring glory to God or I can choose to give way to sin by hoping to bring glory to myself and my own abilities (i.e. striving for that perfect photo). Lord, please forgive me for my selfishness and self-centeredness, and thank you for allowing me to start the work week with a humble spirit.
Anyway, feel free to  enjoy these photos of God's beautiful creatures. We are blessed to live in Florida!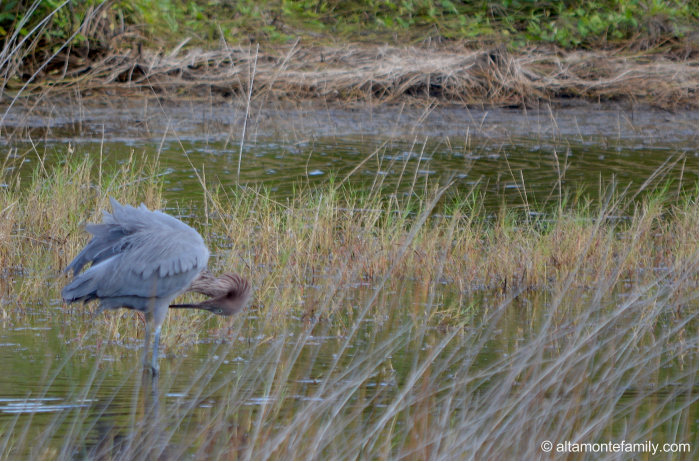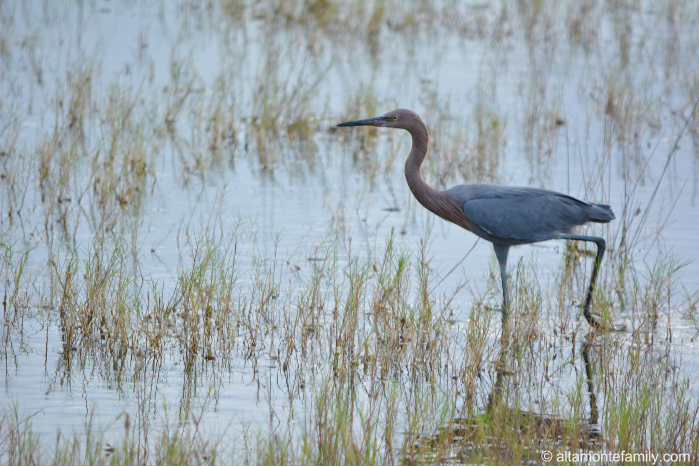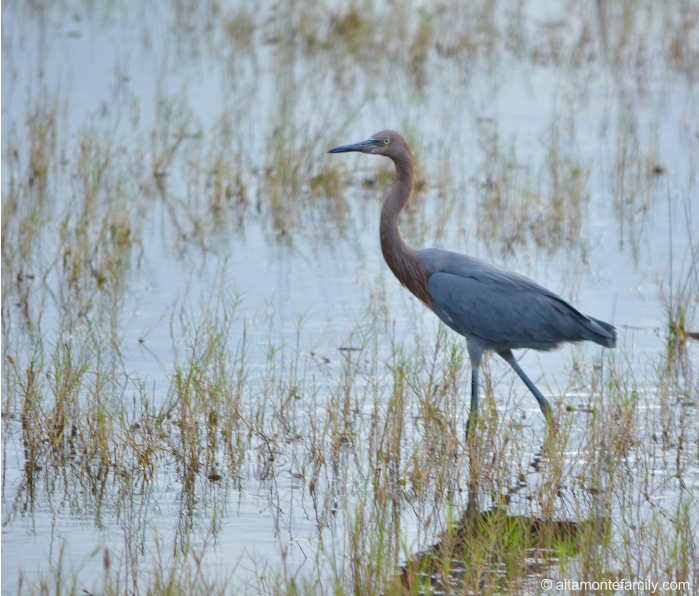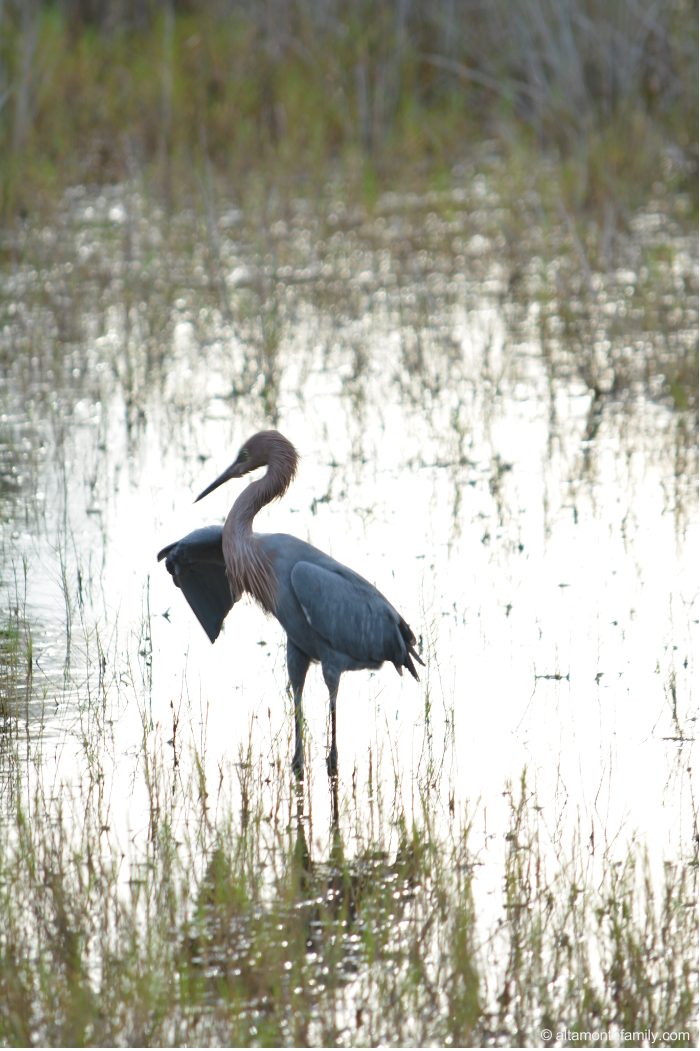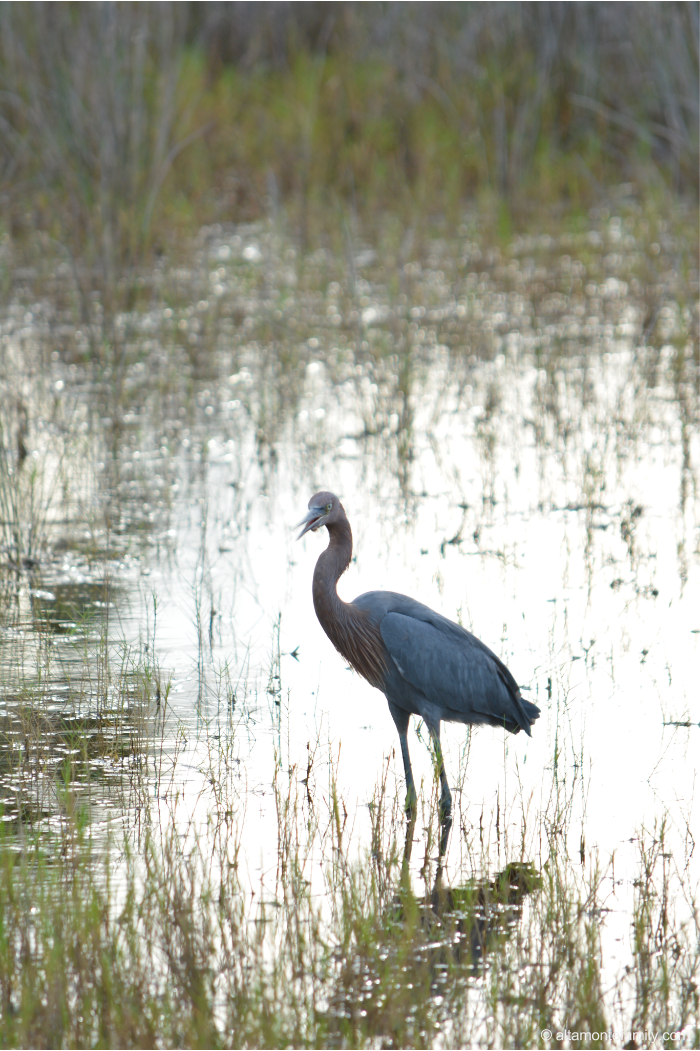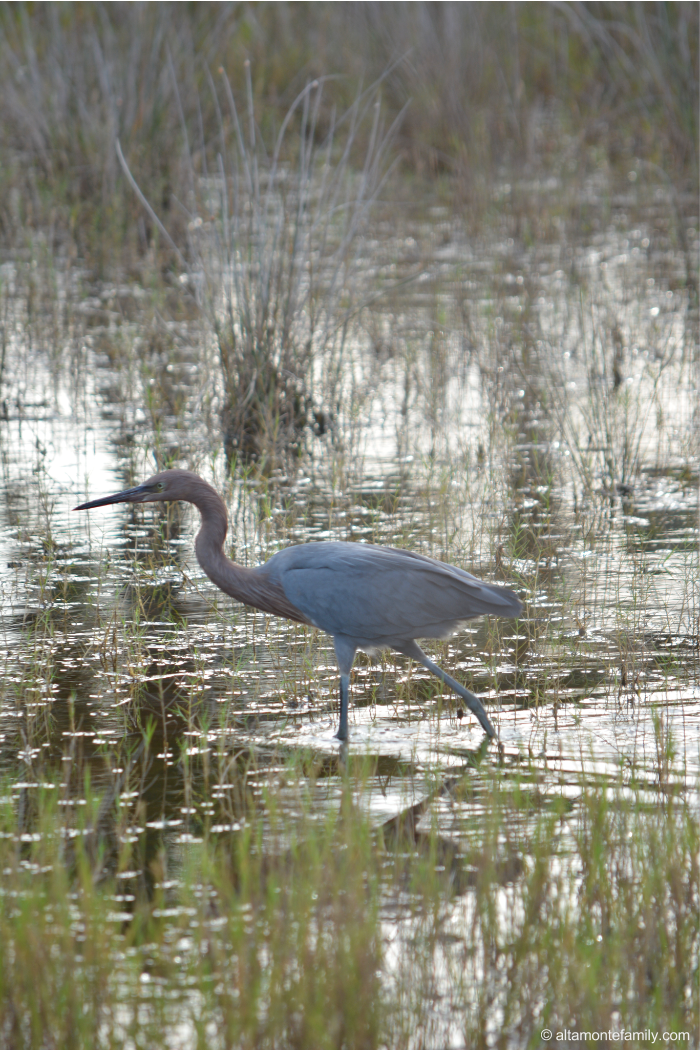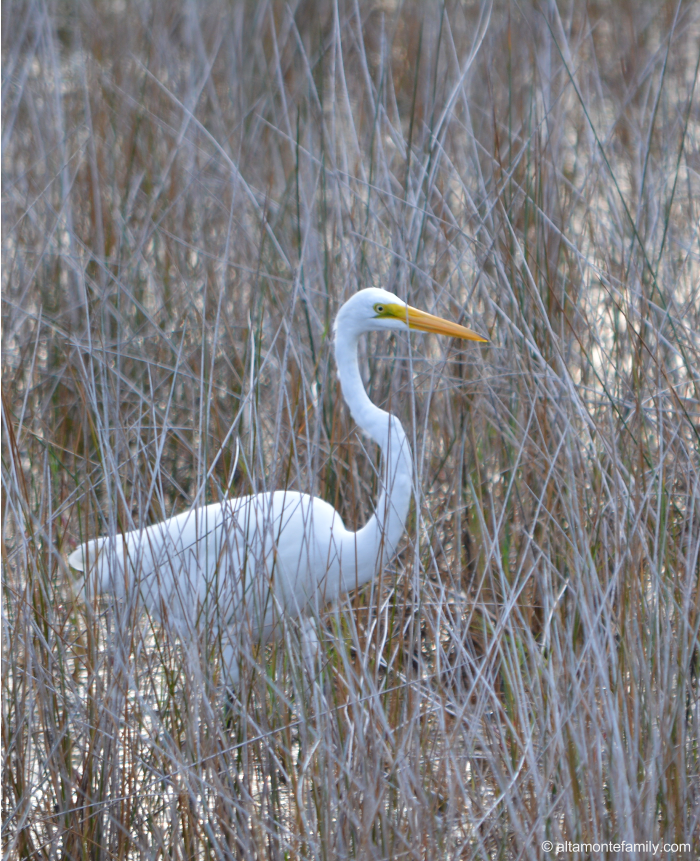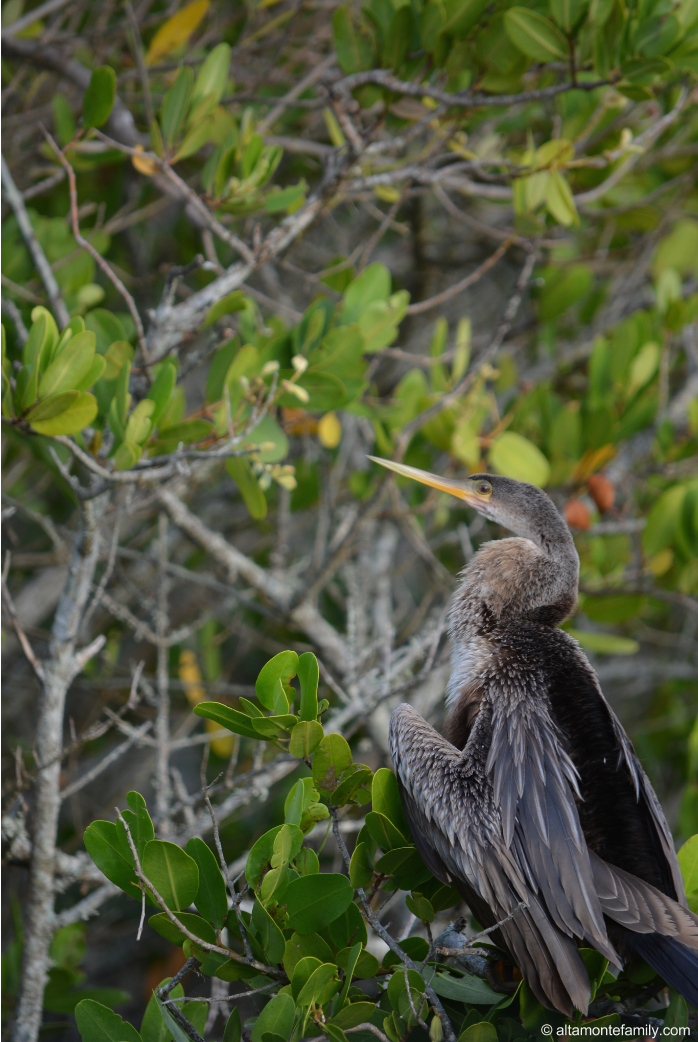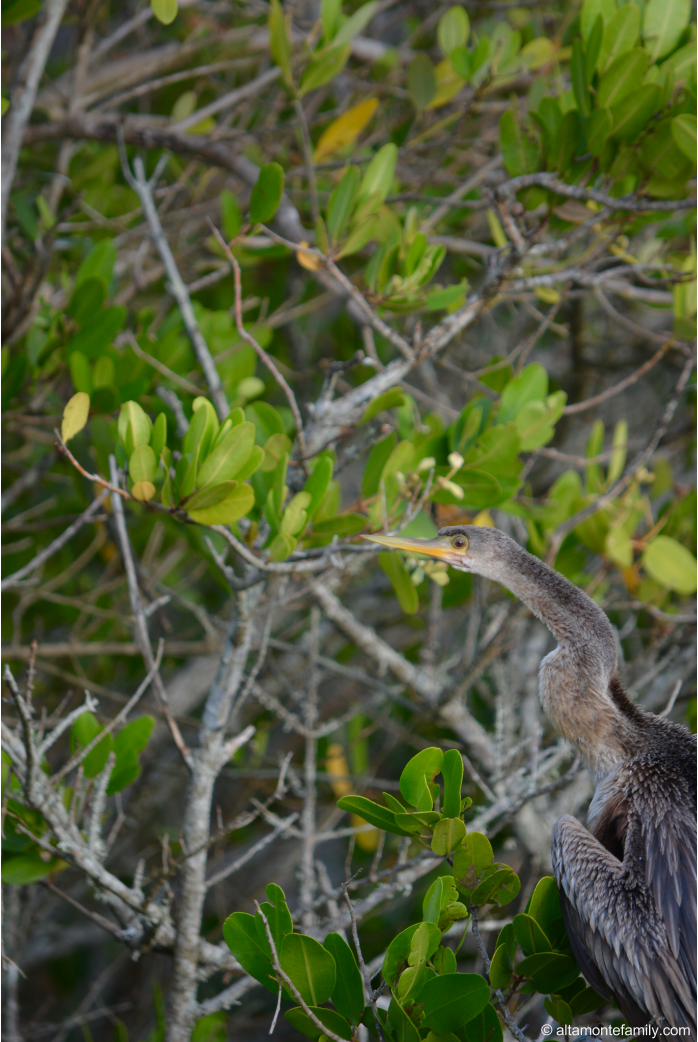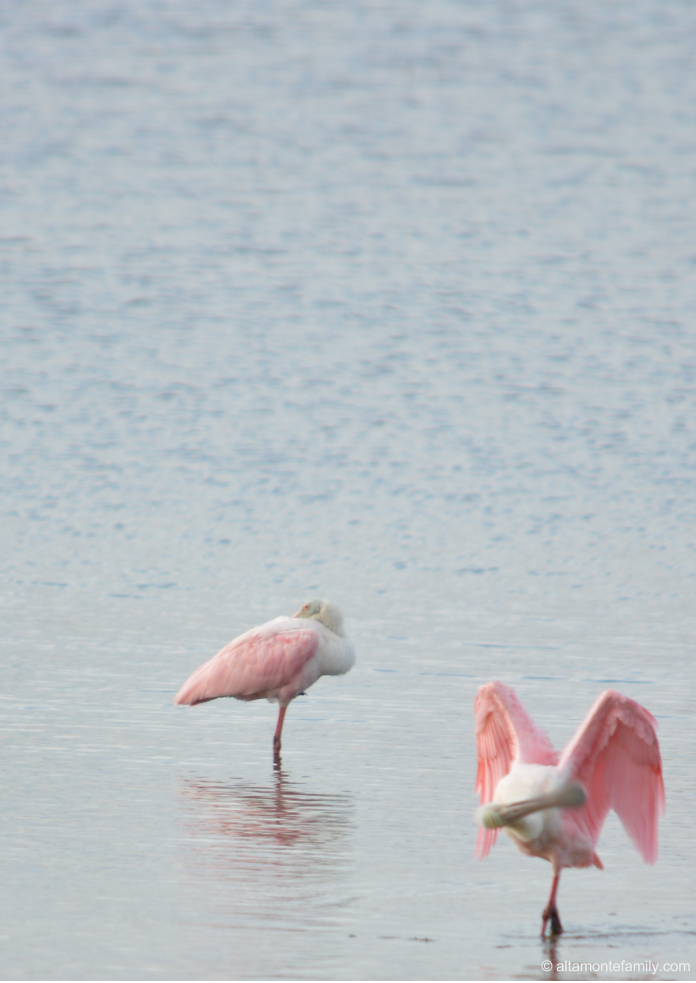 ---
Disclosure: As of the time of writing this post, AltamonteFamily.com is by no means affiliated with any of the companies or organizations mentioned in this article. AltamonteFamily.com has not been compensated in any way nor has AltamonteFamily.com been influenced to write about these products. This post is a result of the personal observations and independent research of members of AltamonteFamily.com. All opinions solely belong to AltamonteFamily.com.