This shop has been compensated by Collective Bias, Inc. and its advertiser.
All opinions are mine alone. #RaceDayRelief #CollectiveBias
---
Race Day is just around the corner! Can you tell we're super excited already? We're sharing the details about our super fun Race Day Nacho Bar today, along with a craft tutorial on how to make paper box race cars with your kids. They're going to have a blast! Plus, we painlessly made some slow cooker Tex Mex Pulled Pork Nachos and slow cooker nacho cheese dip.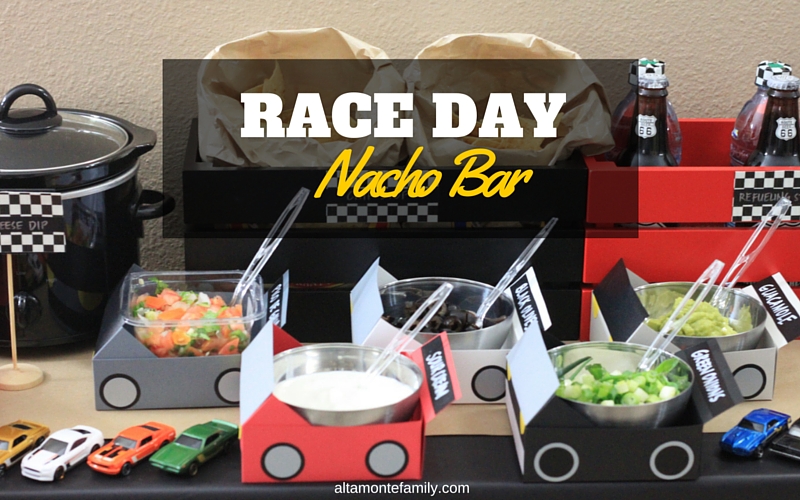 This purple car makes it so obvious that we're cheering for Ty Dillion (#33) in the Nexium car. Keep an eye out for him at the Duck Commander 500 on April 9th (he will also be driving a car sponsored by Advil later in the year)!
Promise, these paper box race cars are so easy to make once you get the hang of it, and they were a hit with our kids!
Adding the license plates was a cool touch (it was our son's brilliant idea).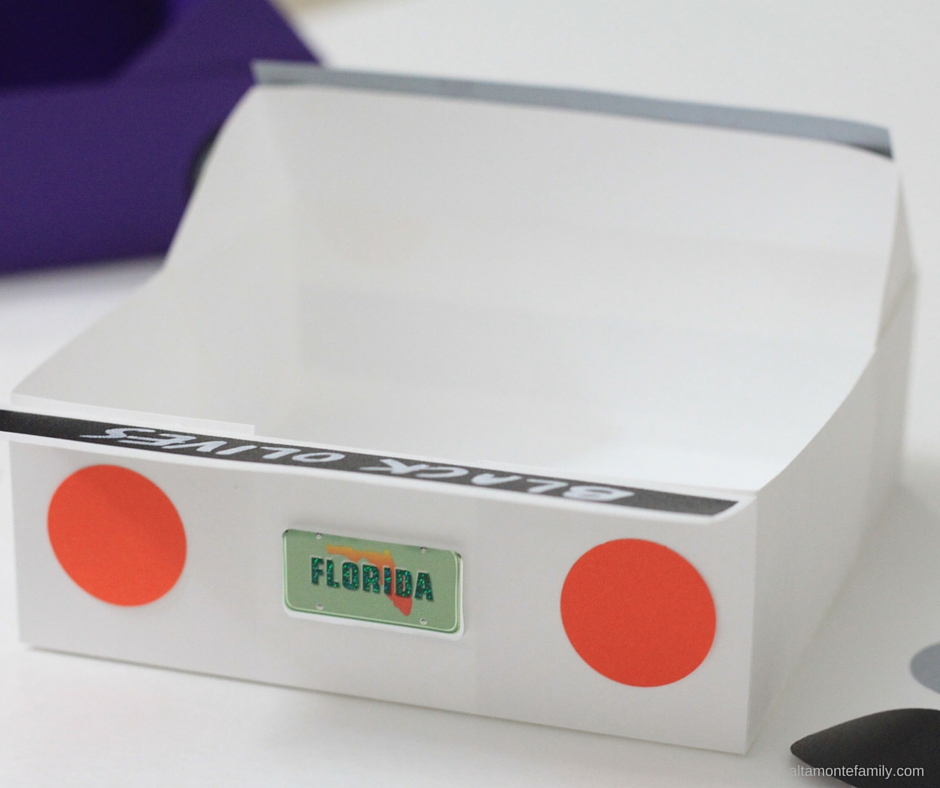 Anyway, we'll get out of your way and give you the scoop!
Race Day Nacho Bar and Party Tips
Tip #1: Make a grocery list
It always helps to have a grocery list so that we can accomplish everything in just one trip. The last thing we want is to have to go back to the store when we're already pressed for time!
We went to Walmart to pick up some ingredients and provisions for our party… from a block of cheddar cheese (which we melted in the slow cooker with some heavy cream), to ready-made guacamole, sour cream, sliced black olives, tortilla chips, sliced green onions, Pico De Gallo, and Advil Film-Coated!
Oh, and let's not forget about the 6-pound bone-in pork shoulder for our Tex Mex Pulled Pork Nachos!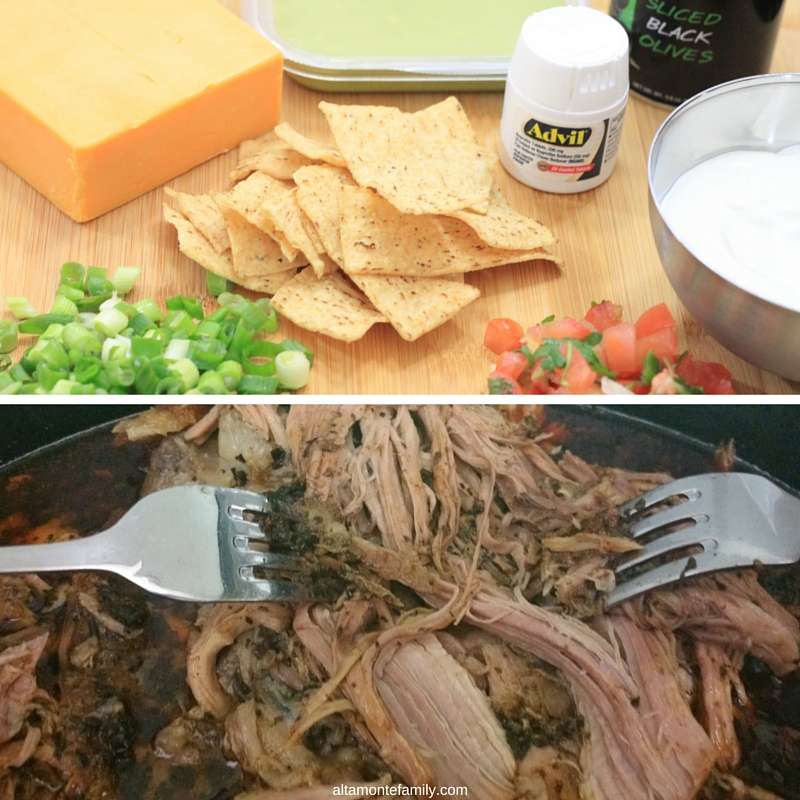 Tip #2: Be prepared for headaches and hurdles along the way
We like to carry Advil Film-Coated when we're out and about (just in case) and we have it at home, too. We use fast acting Advil Film-Coated for headaches, muscle aches, toothaches, menstrual cramps, back pain, and aches and pains associated with the common cold.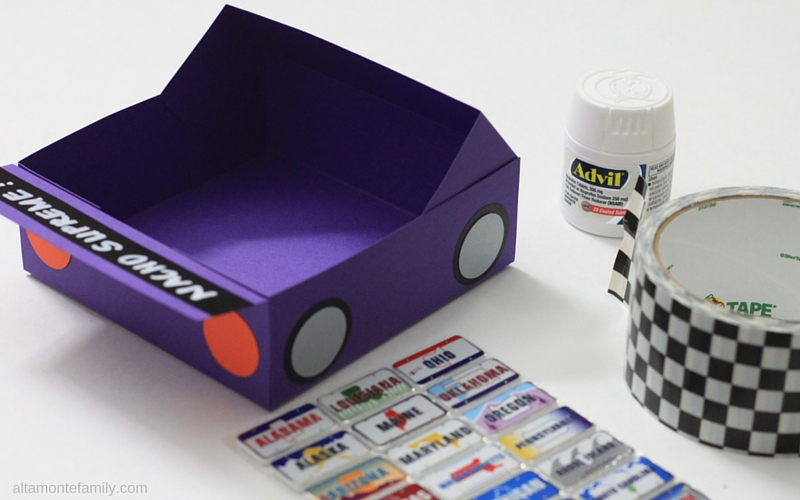 This Advil is formulated with a unique Advil Ion Core Technology and an ultra thin shell to absorb quickly – in fact nothing is proven to work faster*.
*Among OTC pain relievers.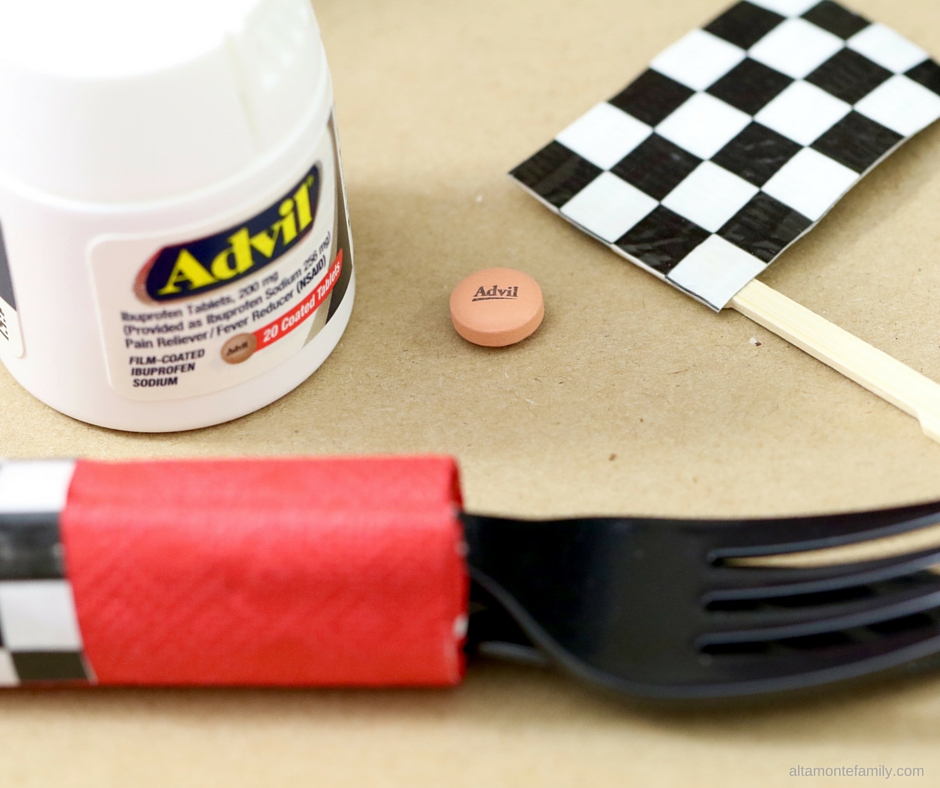 As it turns out, I had a headache while preparing for the party (I knew it was coming since it's been a hectic week with Spring Break being over)…
It's always a relief knowing that we have some Advil Film-Coated around (yay for its Rapid Release Formula)!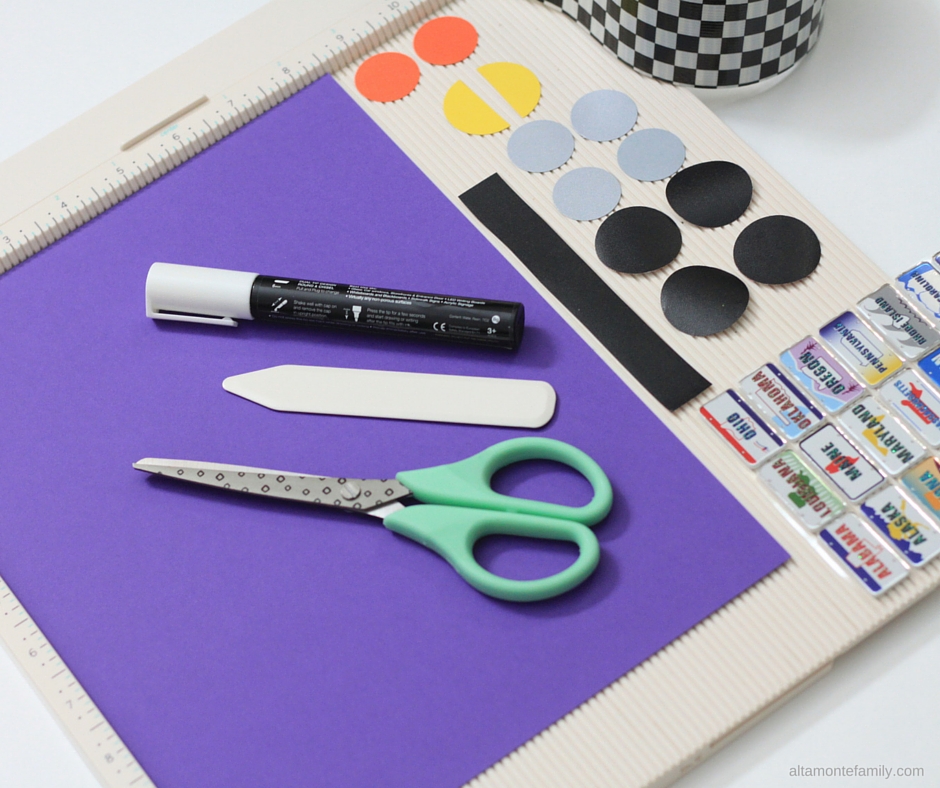 Anyway, we were able to make the rest of the paper box cars and party decorations with the kids with just a few basic supplies!!!
We used a scoring board and scoring tool to make it easier and made score lines according to the size of our box…
Want the measurements? We used 8.5 x 11-inch card stock. Since we wanted the completed box to measure 5 x 5 inches, we used the following measurements to make cross-wise and length-wise score lines (all measurements are in inches):
Cross-wise: Score at 1.25, 3.00, 8.00, and 9.75 all the way down the paper
Length-wise: Score at 1.75 and 6.75 all the way down the paper
Here's a visual guide on how we made the paper box race cars. It's as simple as cutting, folding, gluing, and decorating!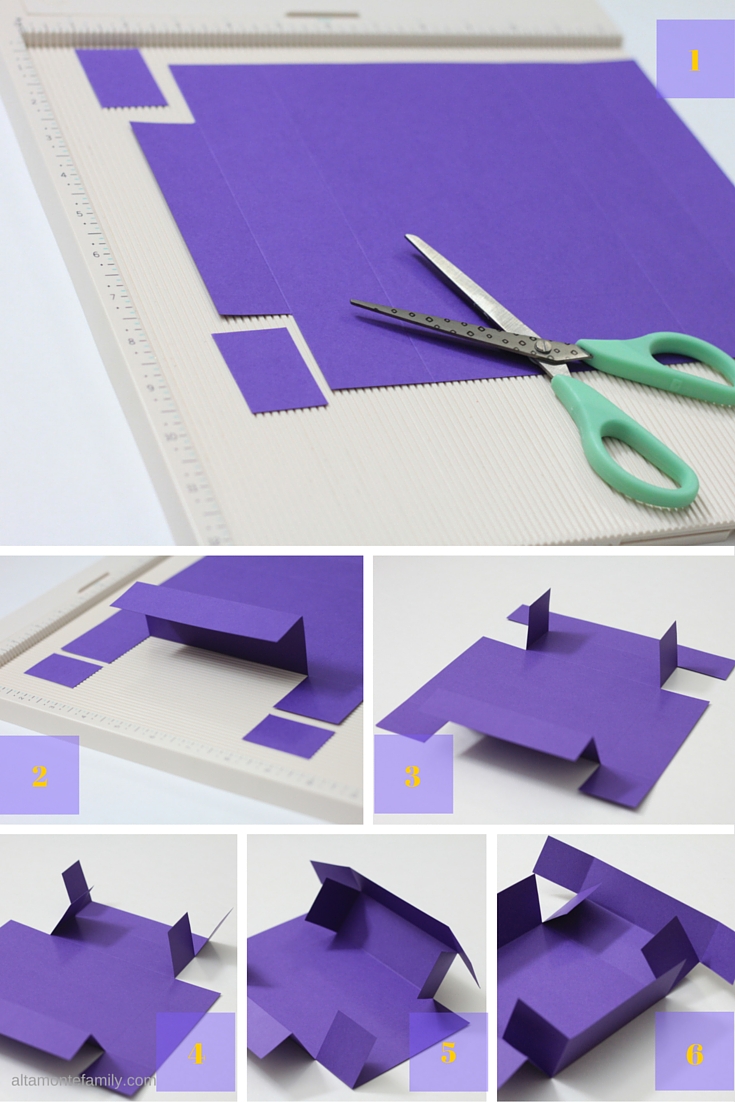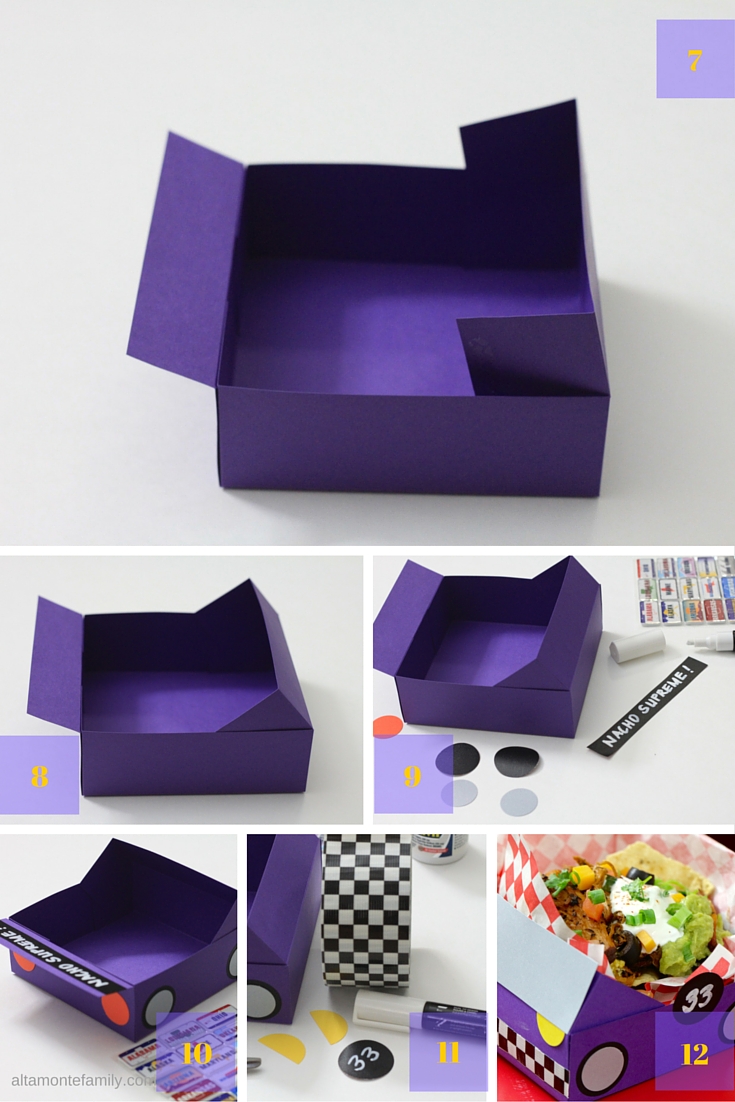 Aren't they super cute? They were the perfect food trays for our party! Which leads us to the next tip:
Tip #3: Include simple, fun, handmade elements to your party whenever possible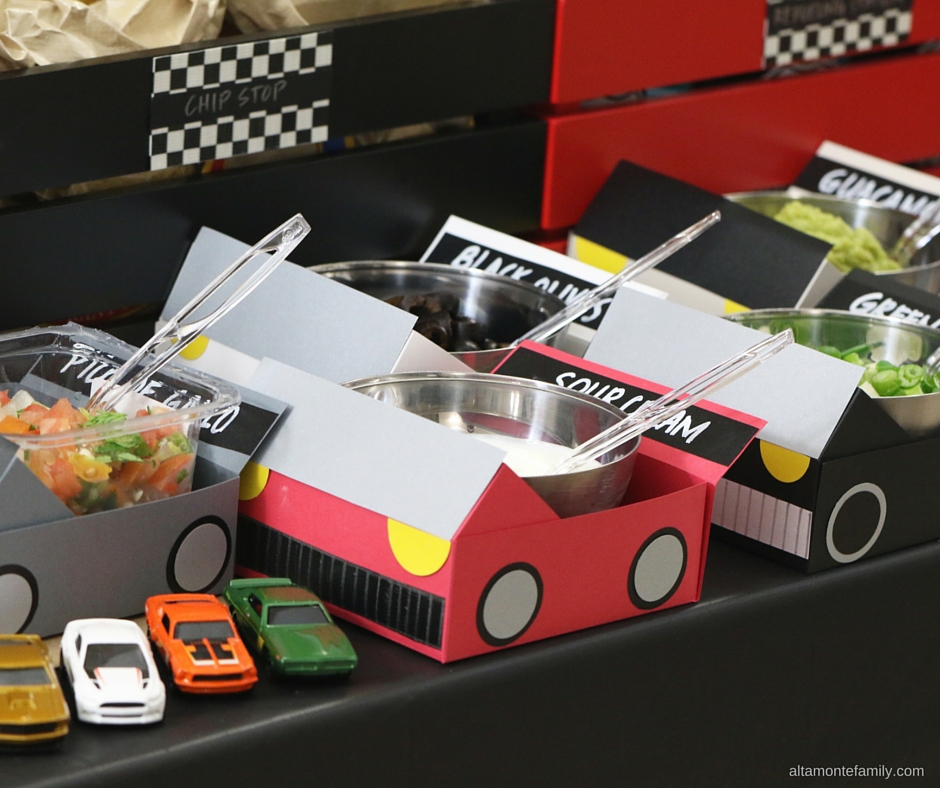 Then, we made some slow cooker Tex Mex Pulled Pork! We're all about easy and delicious, so here's the next tip…
Tip #4: Use a small slow cooker to keep your food warm and replenish it as needed
Since we like to entertain, we keep a few of these small slow cookers around. To keep food items clean and always fresh, we prefer to serve them in smaller batches and replenish (from our larger slow cooker or refrigerator) as needed. It's more work upfront, but it's also less clean-up at the end of the day.
We used two small cookers for our party: one for the pulled pork and one for the nacho cheese (they're best served hot!)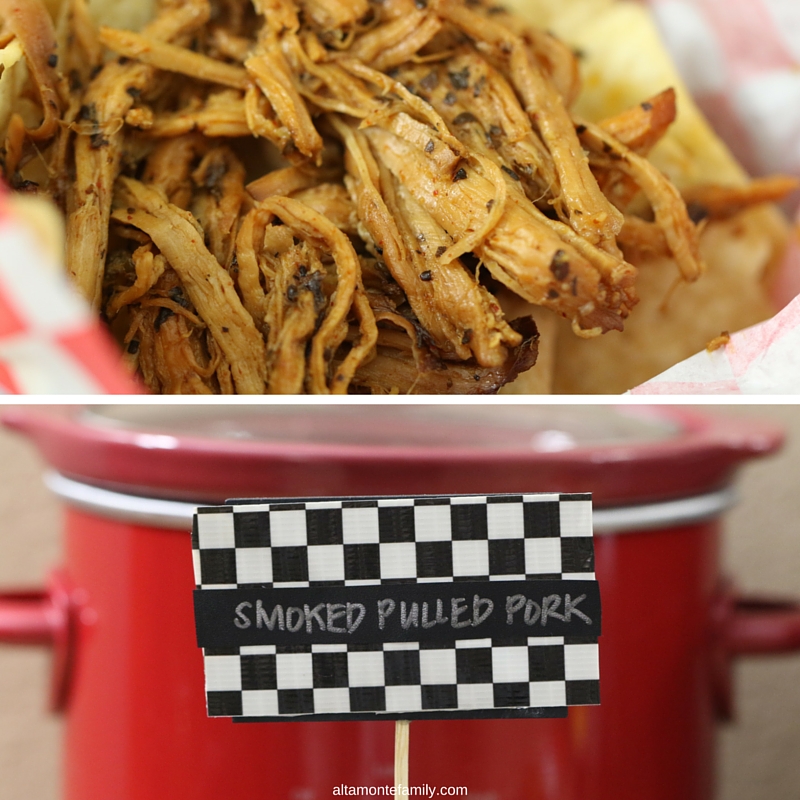 Oh, and the pulled pork turned out delish! Mmmmm….. goooood!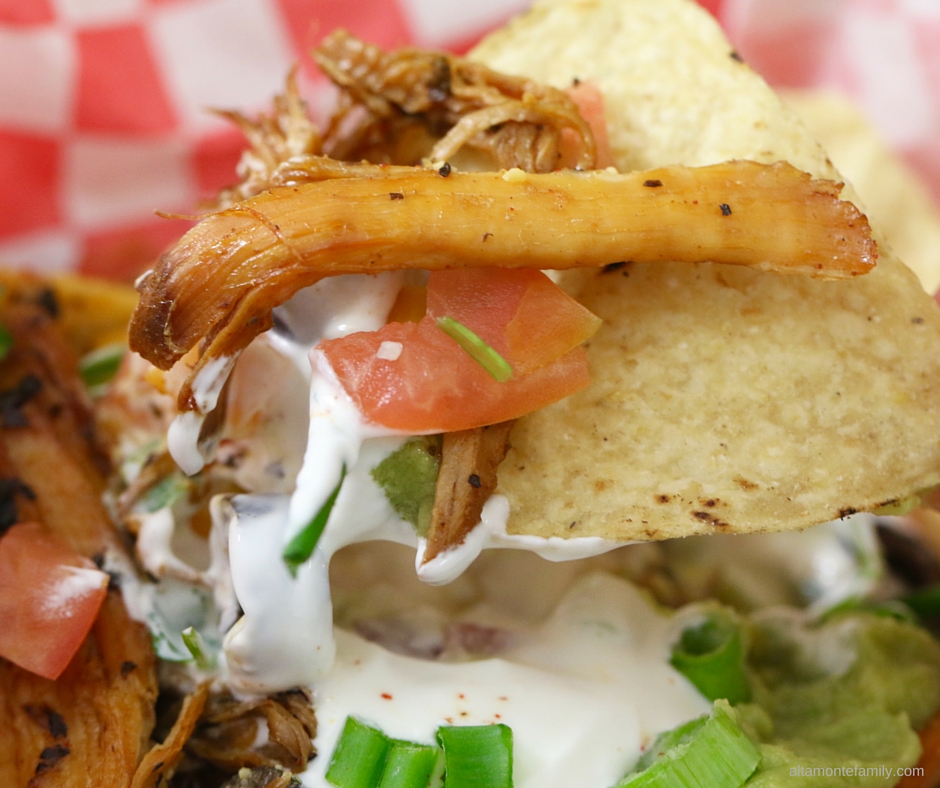 Tip #5: Keep an eye on your party / buffet table to make sure it's always properly stocked
During the party, we made sure we were always stocked up on the essentials, like drinks (we bought the root beer while traveling on Route 66), food, and paper goods.
Tip #6: Use trays, crates, or baskets to keep things in place
With little hands constantly exploring the items on our party table (food items or otherwise), we have found a system that has helped to keep things in order. Keeping things in trays, crates, or baskets (and lining our table with Kraft paper) makes clean-up a breeze after the party.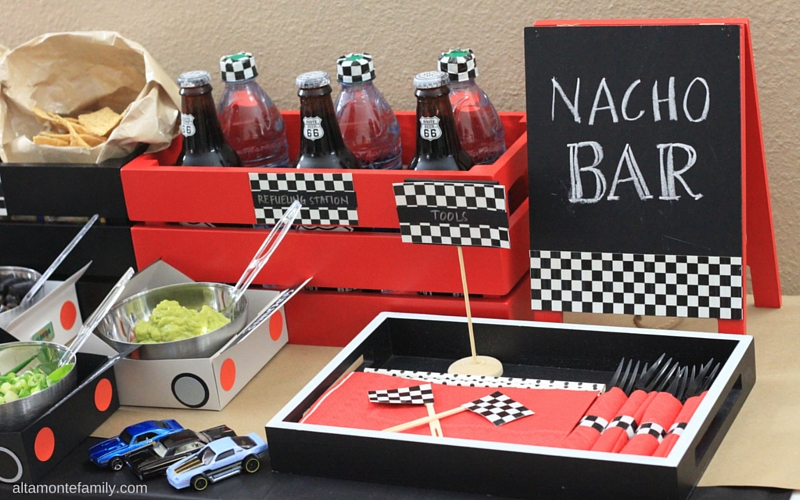 Anyway, we're probably getting you super hungry by now, so onto the recipe!
Recipe: Slow Cooker Tex Mex Pulled Pork Nachos
Note: We used a 6-pound bone-in pork shoulder for this recipe and used the leftovers for other things (like pulled pork sliders!). Feel free to adjust the measurements based on the size of the pork.
Ingredients:
6 lb bone-in pork shoulder
1 cup water
1/8 cup Spanish paprika
1/4 cup dried basil
1/4 cup garlic powder
1/4 cup salt
1/8 cup black pepper
1/4 cup liquid smoke
1/4 cup agave nectar
For the toppings: nacho cheese dip, Pico De Gallo, guacamole, sour cream, sliced black olives, and sliced green onions
For the tortilla chips: a selection of tortilla strips and triangles
Directions:
Combine all ingredients (besides the toppings and chips) in slow cooker and leave on high for 4 hours
Using 2 forks, "pull" the pork apart
Top tortilla chips with pulled pork and toppings of your choice
Pretty painless, right?
We like to keep our party plans and recipes simple (and pain-free) so we can spend more time having fun with the kids, family, and guests! Speaking about pain-free, if you're looking for the same pain reliever that we used (Fast acting Advil Film-Coated leverages the rapid absorption properties of ibuprofen sodium, now available for the first time in the US*), here's a coupon to help you get started!
*Among OTC pain relievers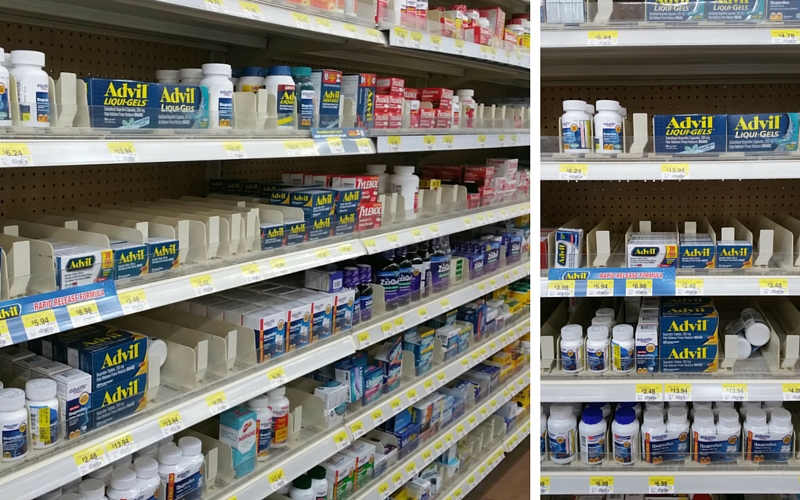 How will you be celebrating a pain-free Race Day with your family?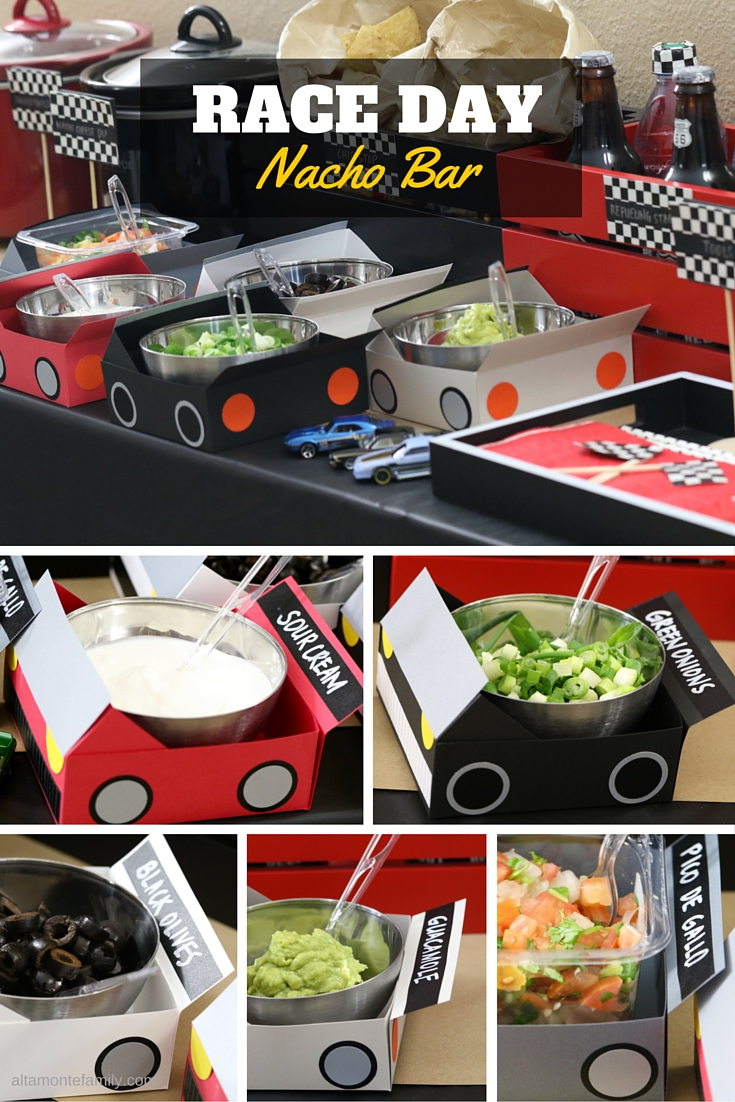 ---
We're Social! If you liked today's post, feel free to share, bookmark, or pin it! Follow us on Pinterest, Facebook, and Instagram for more updates on our latest projects and adventures.