We pawsed our #DoodleDozen programming this morning to take a moment to paws and pray for Manchester.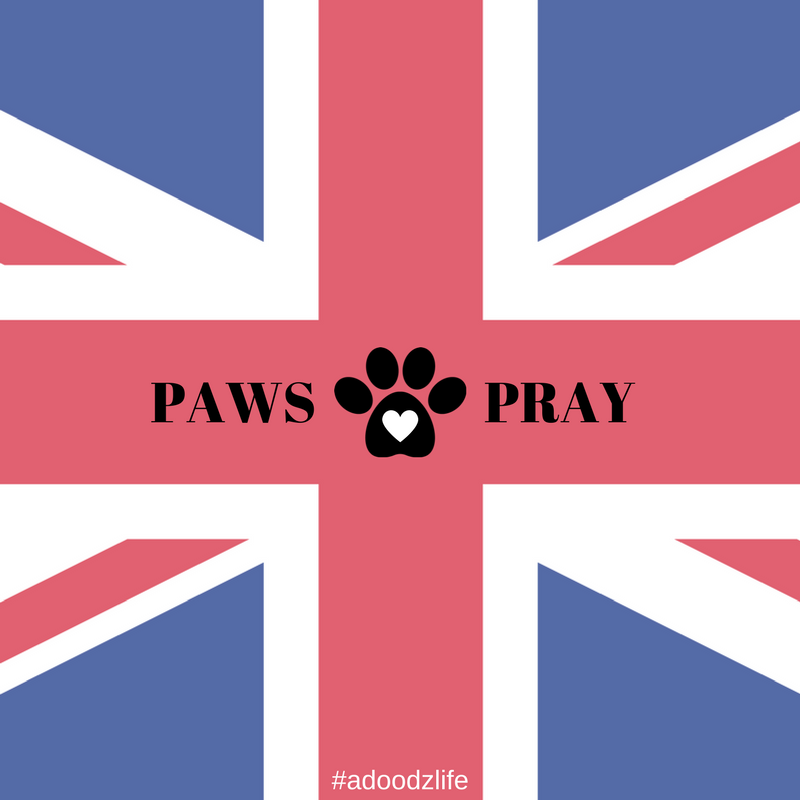 Paws & Pray For Manchester
Our hearts and paws go out to those who have been affected by the recent Manchester tragedy, especially the friends and family of the victims. Healing will take time, and we doodz and doodettes know what it's like when our hoomans need healing. Our smiles, humor, playful antics, hugs, and kisses bring so much joy into the lives of our hoomans and we can only wish we could be there for those who are hurting in Manchester right now.
While this week's #DoodleDozen theme may appear as if we're celebrating in the midst of such a sad moment, may the following playful pictures and videos instead remind us of how we're able to make a pawsitive difference in the lives of others (whatever their current situation may be).
Making The World Smile One Dood At A Time (#DoodleDozen Week 8)
This week on #DoodleDozen, we're featuring how we make the world smile, one dood at a time. We'd love for you to play along by tagging your Instagram pics with our hashtag to show us how you make the world smile!
---
Sunset, paradise, and a girls' night out. Ahhh…. this is the life…
---
Butts up if you love the beach! Oh, and this dood's first birthday is coming up real soon!
---
When size does not matter…
---
Nor does the rain…
---
Even sleep can't get in the way (what could this #googler pawssibly be dreaming about?)…
---
Doodz just know how to have fun! How 'bout this "DIY Water Feature"?
---
Little doodz (although this guy won't stay this little for too long)…
---
Big doodz (guess who's bigger?) …
---
… And this little aussie dood who learned how to play fetch before 8 weeks of age!
---
Adventure is out there…
---
… There's even joy in anticipation!
---
When it comes to having fun, we give it all we've got!
---
So, are you smiling yet? What a fun and playful #DoodleDozen bunch!
Check out the previous week's featured doodz and doodettes! Find our previous #DoodleDozen round-ups here!
Love to hang out on Instagram?
Woof! Let's be fur friends on Instagram!
Follow us at @adoodzlife to catch a glimpse of our sibling life (Mochi, Mocha, and Moana).
Use our hashtag #adoodzlife to meet other doodz and doodettes in the community!
Use the #DoodleDozen hashtag to join the conversation and / or to submit an entry for upcoming #DoodleDozen features.
Don't forget to play along and make new fur friends along the way! Find a new buddy and follow one or more of our featured doodz and doodettes! We also love meeting new friends by following both the #adoodzlife and #DoodleDozen hashtags!
Do come back and paw-ty with us again next Toosday for yet another fun #DoodleDozen round-up!
---
Share the love
Help us make #DoodleDozen even MORE FUN by inviting more furrriends, Facebook pals, litter mates, and hoomans to join the paw-ty! Bookmark and share this post and let them know that the paw-ty happens every Toosday. Woof!
If your fun-lovin' dood / doodette was featured on #DoodleDozen this week…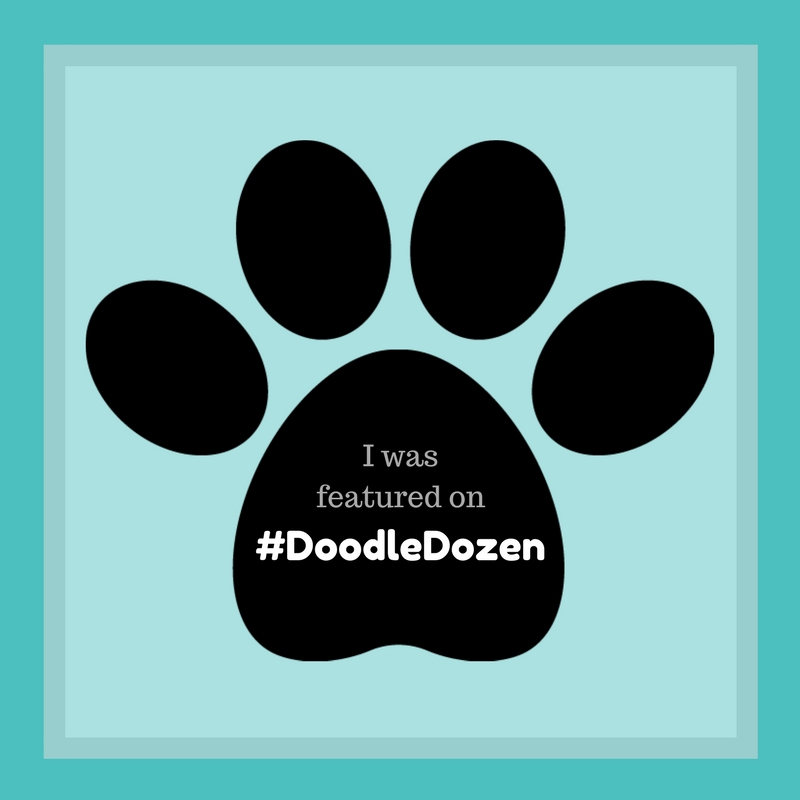 Feel free to tell your friends and family that you've been featured! Simply use the Instagram image above to start sharing! Just click on the button below and modify it if you wish (brighter, darker, black-and-white… whichever) 🙂
As always, thanks for sharing the love!