This shop has been compensated by Collective Bias, Inc. and its advertiser.
All opinions are mine alone. #MegaGame #CollectiveBias
---
Are you mega excited about your favorite team and can't wait to party? Let's save our party styling chat for another day and let's get down to business with some practical ways to prepare your home for the Big Game! Plus, allow us to inspire you with a quick 'n easy tutorial to make Mega Toilet Paper Football Rolls using Quilted Northern Ultra Soft & Strong® Mega Rolls!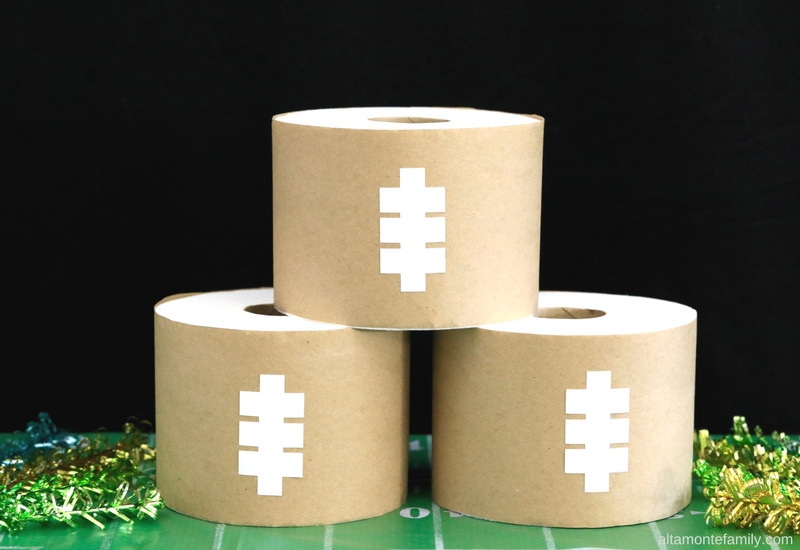 Mega Prep For Mega Fun!
"Mega prep" doesn't always mean "mega work"! For us, "small updates with mega impact" is like scoring a touchdown! So, we promise to keep our tips (and tutorial) quick, fun, and practical! Ready?
Down, set, hut!
Prepare Your Home For The Big Game (Tips)
Tip #1:  Consider rearranging your furniture.
Most likely, your home will be full to celebrate… and… you probably want your guest space to be perfect and put together. Consider rearranging your furniture not only to optimize space but also to streamline guest flow and promote a sense of sportsmanship.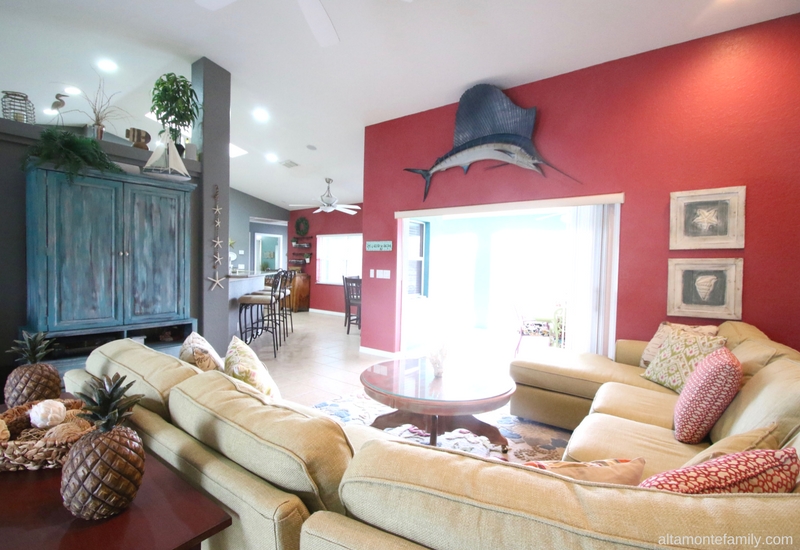 Tip #2:  Protect (and decorate) your counter space for easy cleanup! 
This particular technique is great for kitchen islands and rolling serving carts. Simply "wrap" your counter space with football-themed paper or plastic and secure with masking (or washi) tape.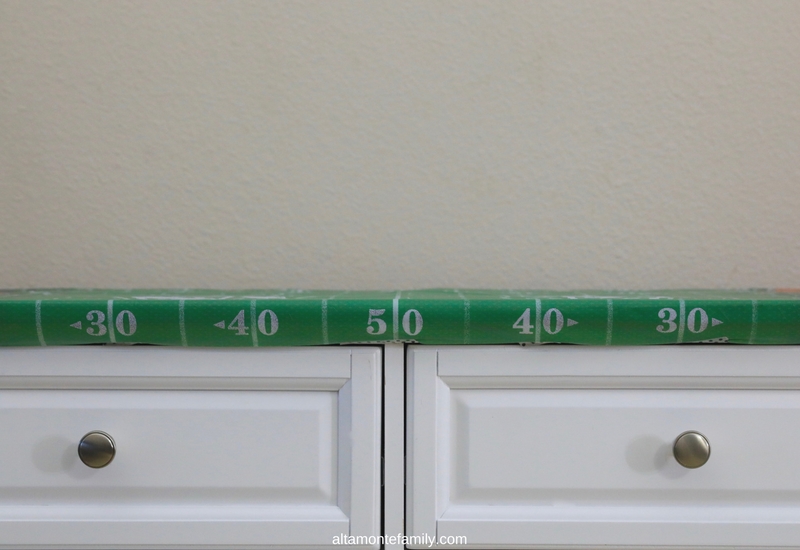 Tip #3:  Stock up on party essentials.
We always enjoy comparing our game day party essentials list with other football fans. So many new ideas! Of course, we do have a lot of basic items in common: think paper towels, paper goods, disposable utensils, trash bags, etc. We also like to alert each other about coupons / savings on our favorite party prep items!
Speaking of savings…
We've got a Target Cartwheel Offer to tell you about! We'll share the link below so you can add it to the app on your phone.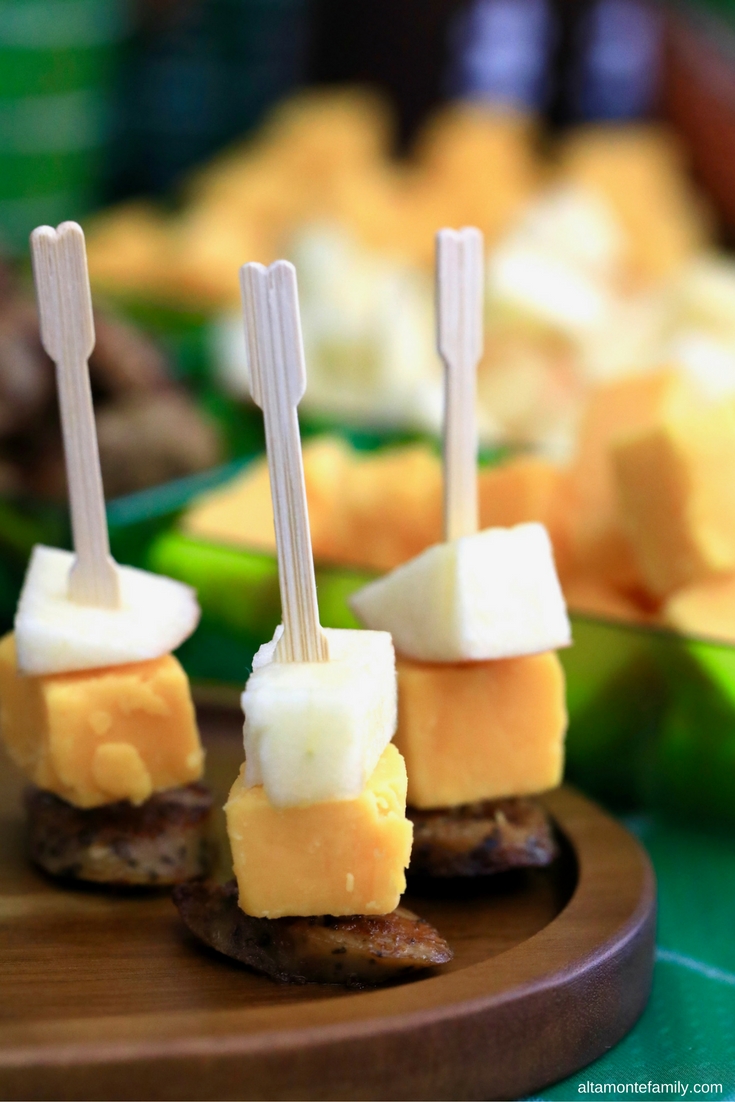 Tip #4:  Prepare the guest bathroom.
Besides dusting, cleaning, and disinfecting the bathroom, don't forget to change out the hand towels, switch out the paper towel roll, and re-stock on other essentials like hand soap and toilet paper!
When it comes to choosing the right toilet paper for the Big Game, We. Go. Mega.
Like… Quilted Northern® Mega Rolls. 
Psstt– Quilted Northern® Mega Rolls are four regular rolls in one – so they last longer.
Fuller rolls = less roll changes
No host would want any of their guests to experience a bath tissue run out! That'd be a mega party fumble.
Now that we just shared a few of our favorite practical tips for preparing for The Big Game, let's combine practicality with creativity!
Make These Mega Toilet Paper Football Rolls For The Big Game!
Wrap these Quilted Northern® Mega Rolls with easy DIY football wrappers! Talk about another small update with a mega impact!
Supplies Needed
Kraft paper wrap (18″ wide)
Any white or light-colored paper (printer paper works great, too)
Adhesive tape (or glue)
Tape
Quilted Northern® Mega Rolls
Scissors
Ruler
Paper cutter (optional)
Directions
Step 1.  Cut a piece of Kraft paper wrap so that it measures 18″ long x 18″ wide.
Step 2.  Cut the Kraft paper wrap into four 4″ strips so that each strip measures 4″ tall and 18″ wide.
Step 3.  Wrap toilet paper roll with Kraft paper wrap strip and secure with tape.
Step 4.  Repeat three more times to make a set of four (if you want to use all of the paper strips).
Step 5.  Using printer paper and a pair of scissors, cut out the "football laces" and use adhesive tape (or glue) to secure.
Step 6.  Position the toilet paper mega football rolls in your guest bathroom.
That's it!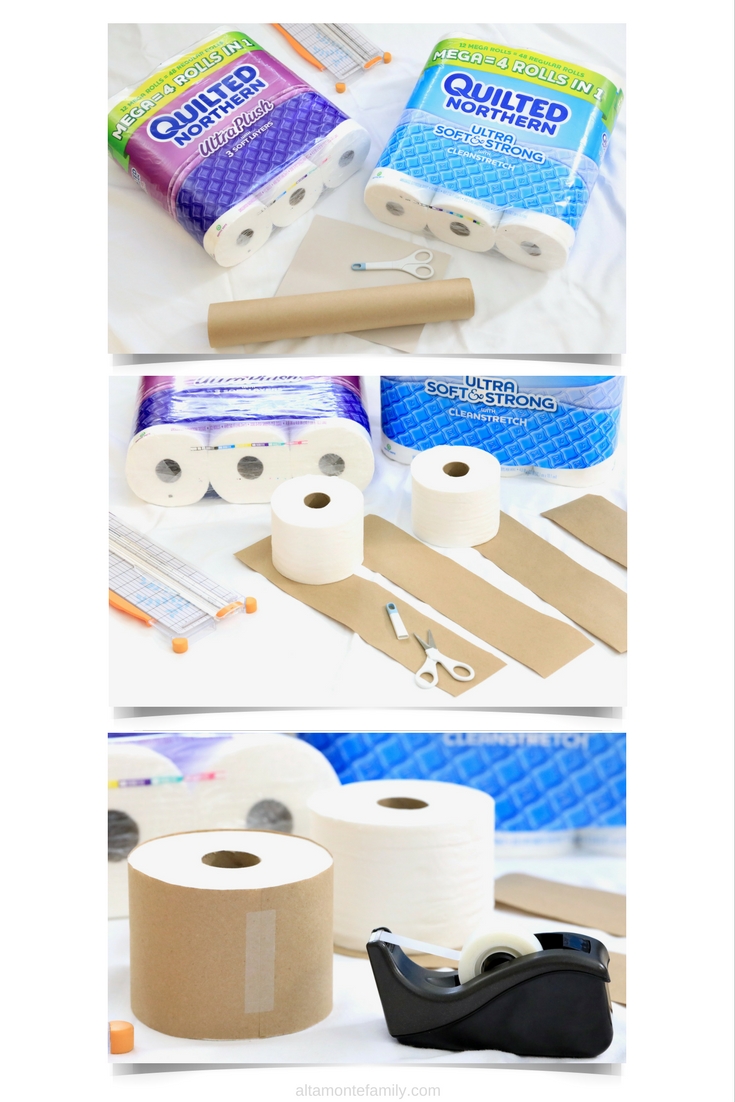 Tip:  Most Kraft paper wrap packs have a width of 18″. This is the perfect width for making 4 mega toilet paper football rolls (with a few scraps) as we like to keep two back-up rolls in each guest bathroom. As an alternative, you can use brown craft tissue paper instead of Kraft paper wrap.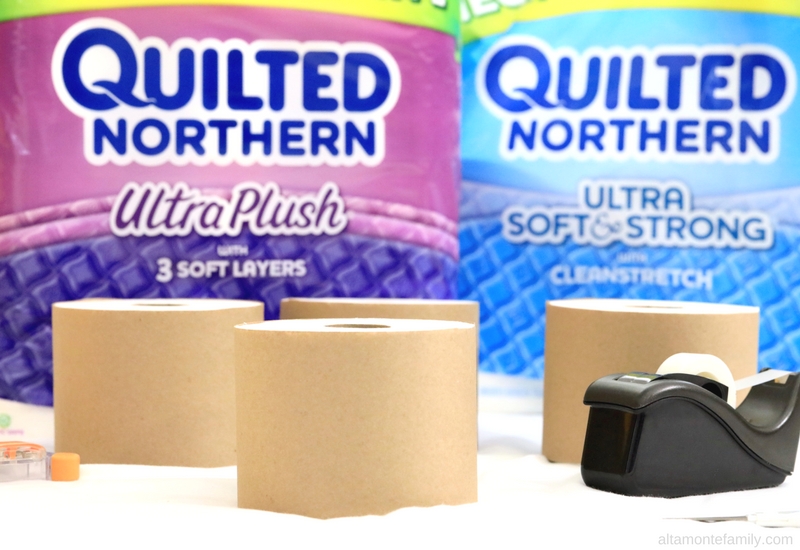 If you have an electronic die cutting machine, simply create the football laces using a series of basic shapes.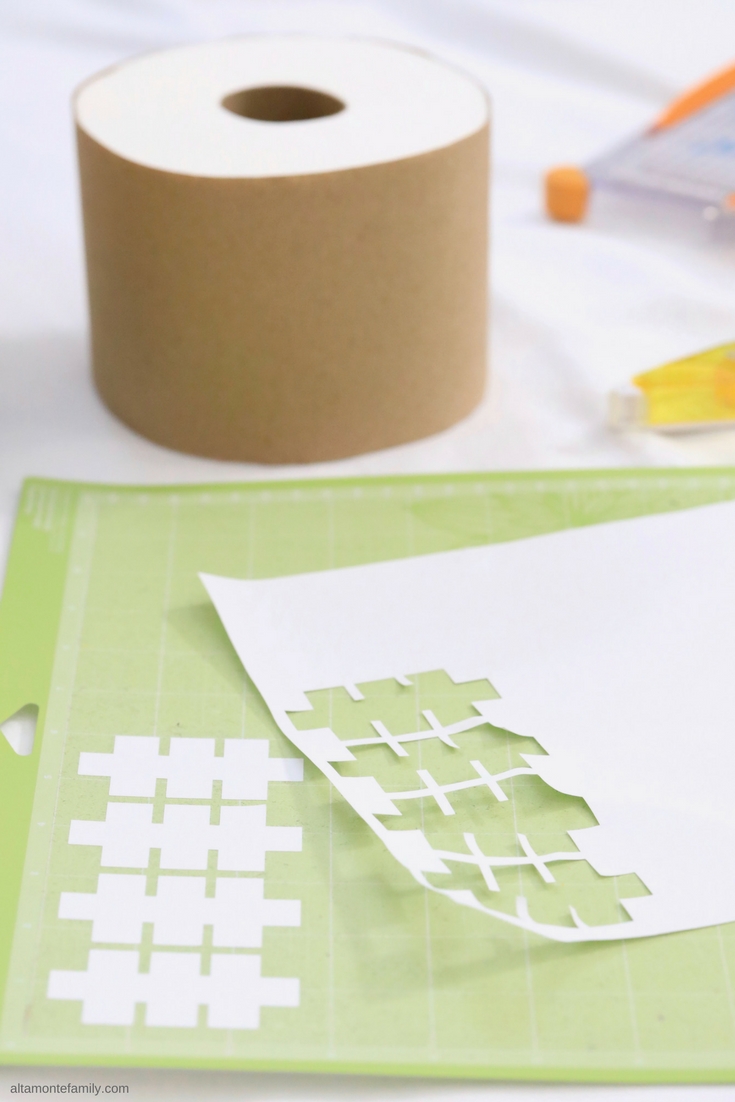 We included a pinnable image with step-by-step photos for you to save for later, if you wish 😉

Target Cartwheel Offer
We haven't forgotten about the Target Cartwheel Offer we told you about!
Get 10% off on Quilted Northern® Mega Rolls (12-pack) through February 4, 2017.
Don't forget to take advantage of these savings as you prepare your home for The Big Game! We found our packs of Quilted Northern® Mega Rolls in the bath tissue aisle at Target. We love how Quilted Northern Ultra Soft & Strong® Mega Rolls last and last so you can change the roll less often during the Big Game.
Find more game day inspiration!
How do you prepare your home for The Big Game? We'd love to hear all about it! Feel free to drop a comment or leave us a note on Instagram or Facebook!
Click here to find more Quilted Northern inspiration!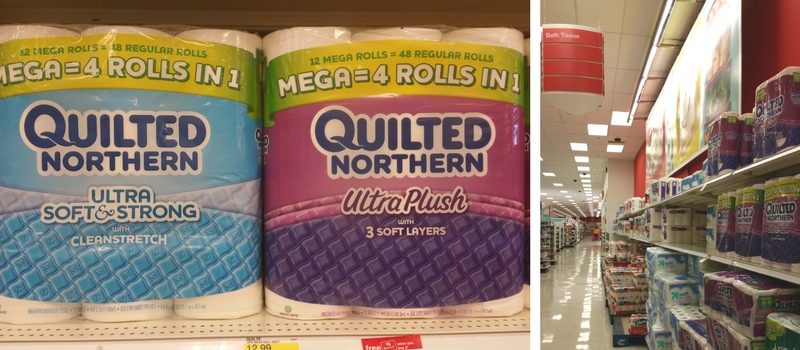 Happy creating!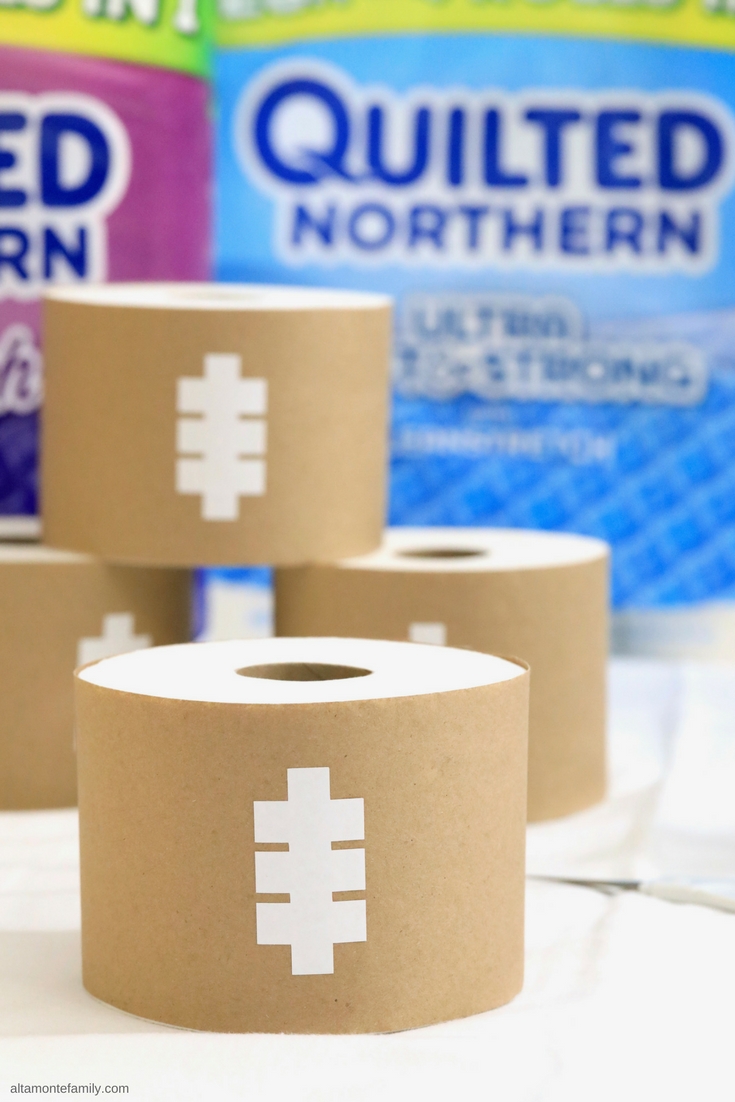 ---
We're Social! If you liked today's post, feel free to share, bookmark, or pin it! Follow us on Pinterest, Facebook, and Instagram for more updates on our latest projects and adventures.