This Potty Pit Stop + Potty Training Tips for Home & On the Go has been compensated by Collective Bias, Inc. and its advertiser. All opinions are mine alone. #PottyPartners #CollectiveBias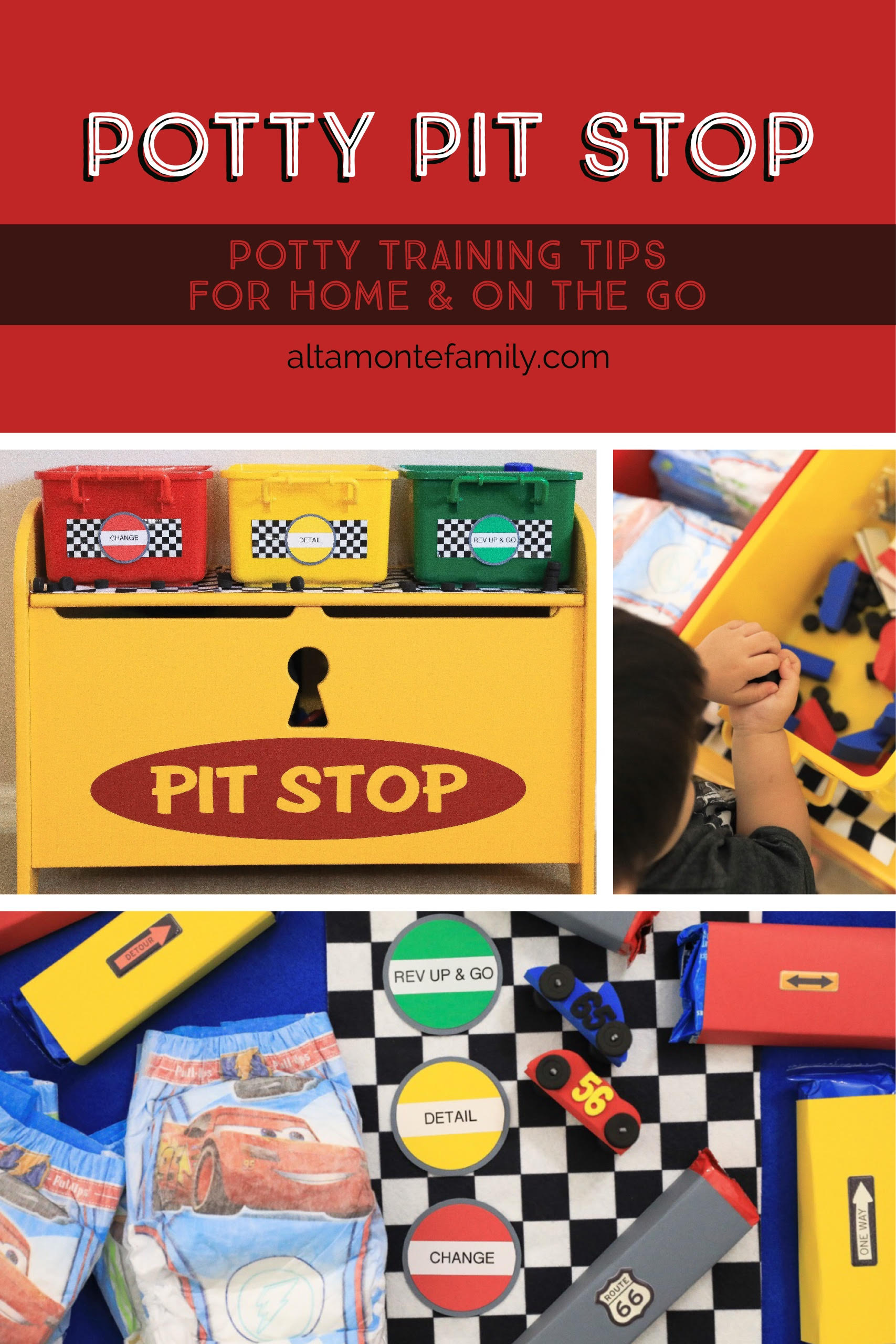 Introducing The Potty Pit Stop
Is your toddler in the potty training stage and you're looking for ideas to make the whole experience fun, engaging, and entertaining for your child (and you)? Well, you're in for a "fast" treat! Our youngest son (who happens to be very independent and articulate) is turning 2 this month and has clearly expressed his intent to potty train. Yes, his intent. Of course, we were surprised since his older brothers didn't really show any interest until they were at least 3 years old (mostly because of preschool requirements). One of the ways our youngest expressed his potty training "intent" was when he "strongly suggested" that we purchase a box of Pull-Ups® Learning Designs® while we were shopping at Sam's Club. He wanted one box each for him *and* for his older brother (as of this month, we officially have 2 children wearing Pull-Ups)! From there, the idea to create The Potty Pit Stop was born!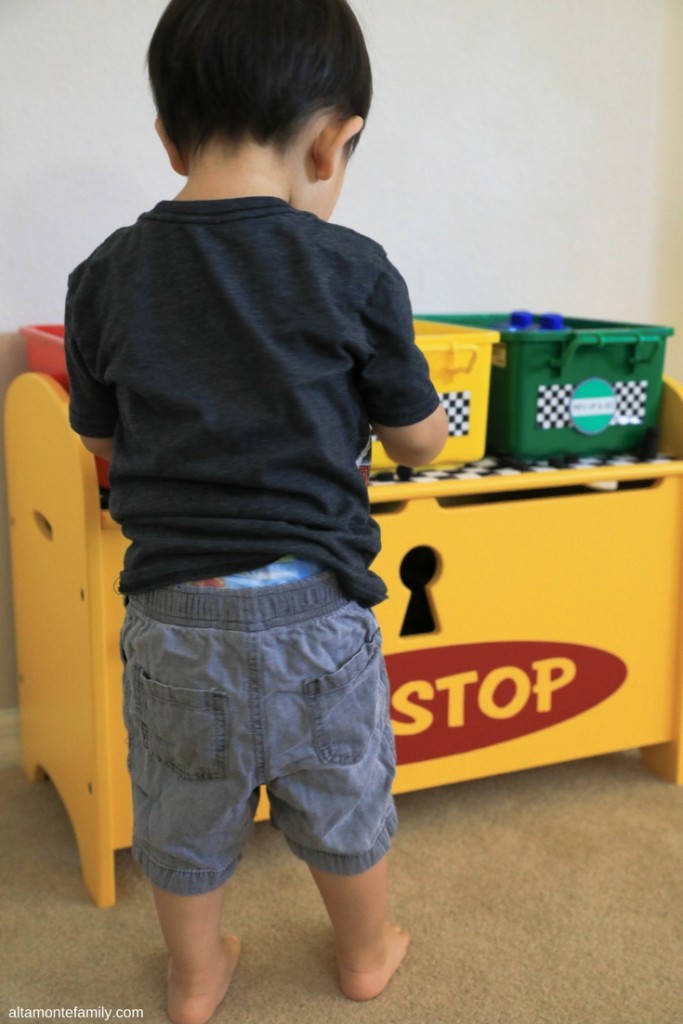 The Potty Pit Stop is inspired by our son's independent, free-spirited, and fun-loving personality. Over the years, we've found our potty training endeavors to be more effective when the techniques are shaped to match each child's unique personality. You might want to check out the Potty Partnership page–it has some pretty neat information regarding potty training and the beautifully unique personalities of our children.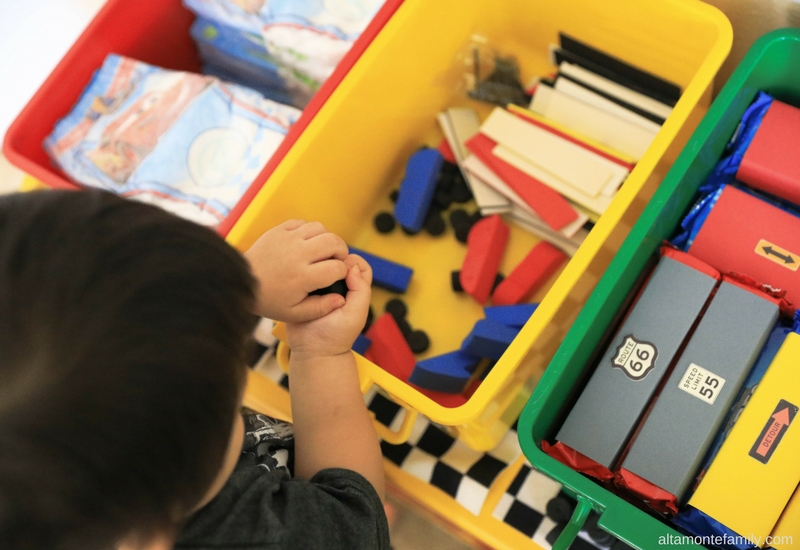 Fun Potty Training Tips For Home & On The Go
Since we like to travel a lot (especially during the Summer), our potty training strategy keeps both at-home and on-the-go potty training "top-of-mind" for everybody. When we had our firstborn, it was easy to overlook the potty training activities (and complexities) that may come with traveling with a young child. Keep on reading to get some fun tips and ideas for creating a system (which includes The Potty Pit Stop!) for our home as well as for traveling.
We give him his own space
A potty training station can be any space, big or small, that your child can call his own. Giving our youngest his own space gives him that "big boy" feel and a sense of responsibility! It encourages him to do "what big boys do" at home and on the go. Of course you can design your potty training station in any theme that you choose; we chose a race car / pit stop theme to match his Pull-Ups!
By the way, we've used Pull-Ups for all 4 of our children (it's trusted by parents, loved by big kids)! We really like the underwear-like design that helps young children learn how to put them on and take them off. Plus, the design fades when wet, signaling our independent child that it's time for a "change" (the easy open sides make it quick and easy)! Anyway, we really love how that design-fading feature serves as a great teaching tool to promote learning!
We teach him to keep things organized (in a fun way)
These colorful organization bins are "hand-me-downs" from his older brother. There's something about using / borrowing / now-owning an older brother or sister's stuff that makes the younger ones feel "empowered" or simply feel like they're a big kid now! If you don't have any hand-me-downs, any colorful organization bins will do just fine. We use them to organize Pull-Ups, toys / crafts, and to-go snacks! This system encourages our son to keep things organized: he knows to find them where they're supposed to be and to put them back where they're supposed to go!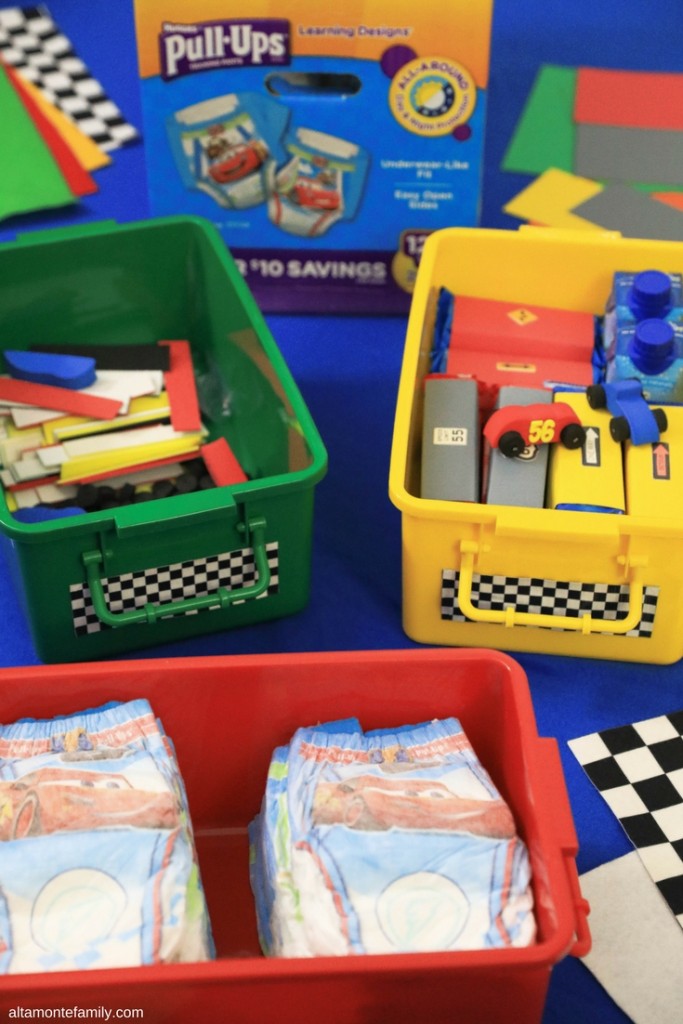 We get him excited about what goes into his travel back pack
As much as possible, we like to get all of our children involved in the packing process. Who knew that adding some fun packaging to the to-go snacks would extend their "life"? Yes, our kids love to craft with their snack packages (empty or otherwise)… with supervision, of course. It's a great way to get them excited about what will be going into their travel back pack (or suit case)!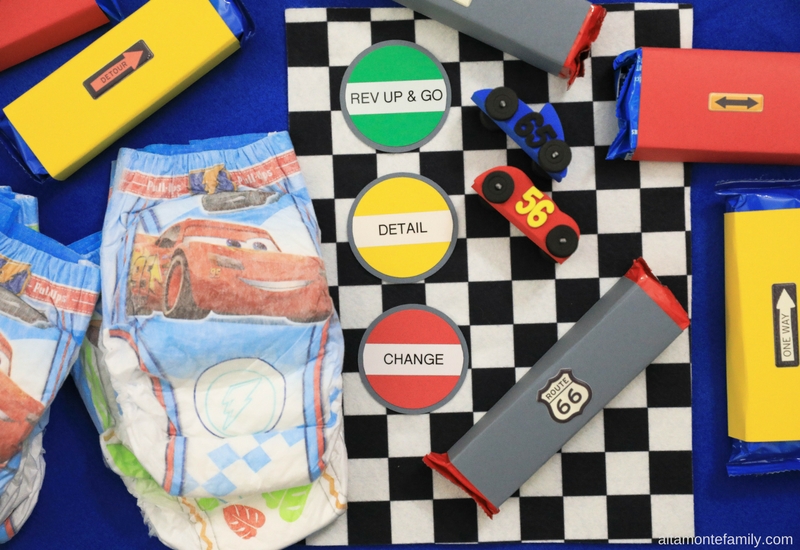 We talk with him about potty training / preparing for travel while crafting (building race cars)
Talking while doing things with your child promotes bonding as well as learning. While crafting with our son, we weave in a few potty training pointers to help him be prepared for the journey. That way, he'll know –or at least be closer to understanding–what he needs to do when it's time for a "change".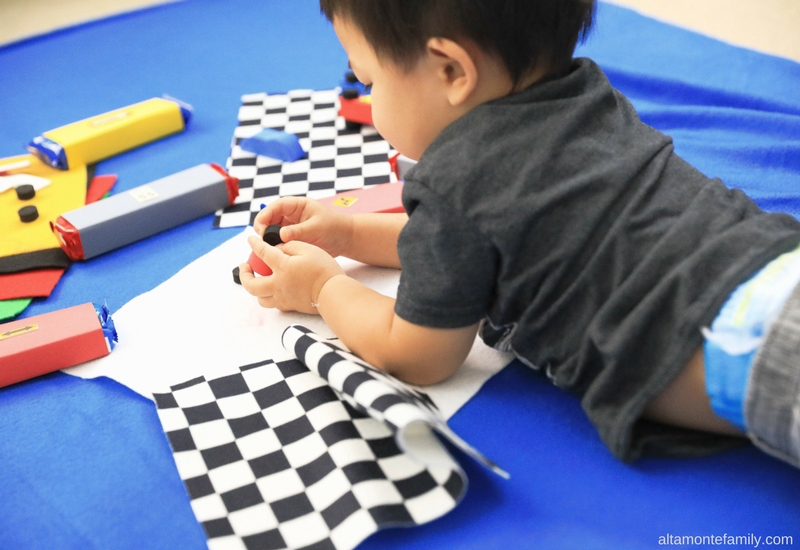 We plan (and shop) ahead
Planning and shopping ahead has proven very helpful for us, especially since we have a big family (with kids and dogs)! To save time, we like to shop online at samsclub.com and then pick-up the items in-club when we're ready. It's really an efficient way to shop (of course, there's also the subscription service, which can also come in very, very handy)! As every parent knows, time saved = more time to invest in those who truly matter.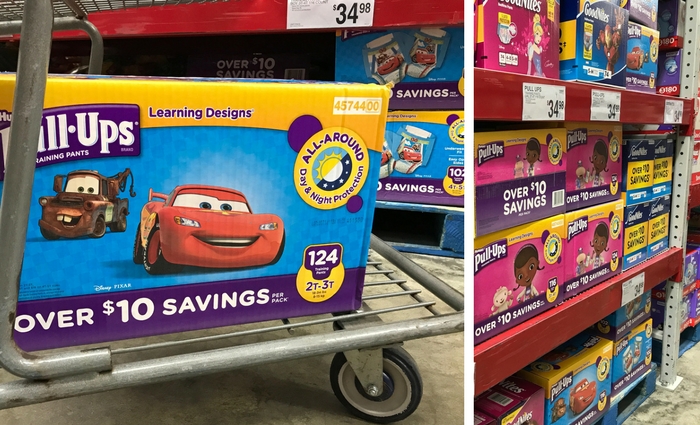 Shop for Pull-Ups® Learning Designs® at Sam's Club and let us know how you will be designing your child's potty training station!