Our family got to visit Black Point Wildlife Drive in Titusville, Florida, for the very first time this weekend! While it's only an hour away from Altamonte Springs, we tend to visit only the Kennedy Space Center whenever we're in the area.
The last time we visited the Kennedy Space Center (during Hubble's 25th birthday celebration this year), one of the attendants gave us a brochure that reminded us that it's time to visit Black Point Wildlife Drive at the Merritt Island Wildlife Reserve.
After all, who doesn't want to see a stunning showcase of nature right from the comfort and convenience of your own vehicle (especially when you're very pregnant, with other active kids in tow)?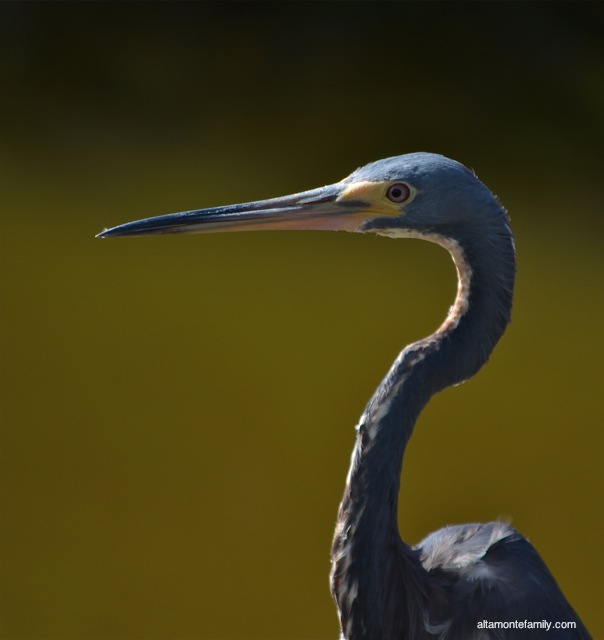 Black Point Wildlife Drive – What To Expect
Perhaps it's safe to say that your experience will depend on several factors, including the weather! The weather this past weekend was gorgeous with a nice breeze blowing throughout the entire drive–maybe it's due to the coastal location of this attraction (we didn't quite experience the same "breeze" while driving around Lake Apopka North Shore Wildlife Drive just days ago).
We got to see a lot of birds this time of year, along with a beautiful display of vibrant wildflowers lining the side of the road.
Oh–and if this is important to you–we were able to catch 4G LTE on our smartphones in most areas during our visit.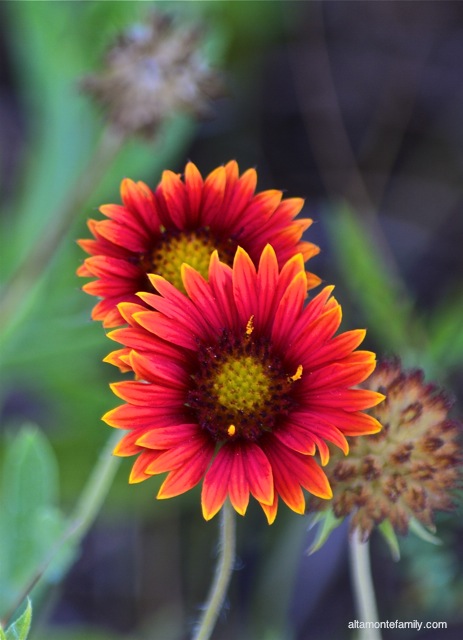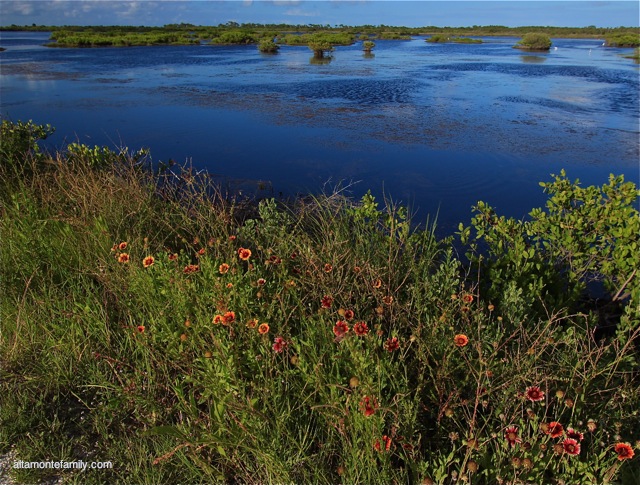 A Leisurely 7-Mile Drive
Even with our vehicle's windows down the whole time, we were able to comfortably spend 2.5 hours on this short 7-mile drive (compared to the 1.5 hours that we spent at the 11-mile Lake Apopka North Shore Wildlife Drive).
Sharing The One-Way, Unpaved Road
There were quite a number of visitors at this attraction during the time that we visited, which leaves you with no choice but to keep driving until you see an appropriate "pull over" spot given that the one-way, unpaved road was not wide enough to accommodate 2 vehicles side by side (lest you disturb the surrounding habitat). It wasn't an unbearable amount of traffic–it's just something to be mindful and polite about.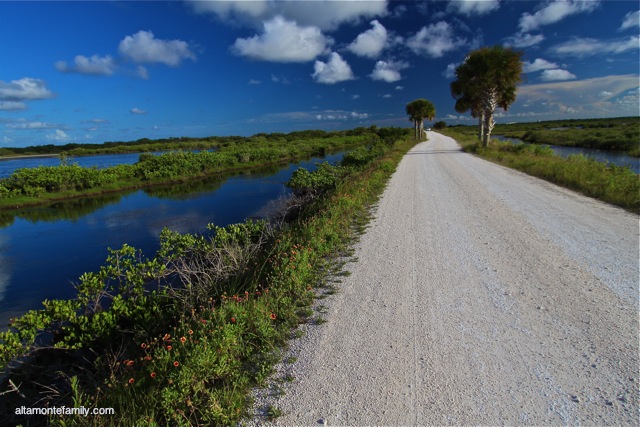 We'd like to look at it this way: If the wildlife in this area is able to understand and apply the concept of sharing their habitat for our viewing pleasure, why can't we do the same for other vehicles?
A Great Teaching Opportunity
Take a look at this Great Egret, for example. This beautiful bird was literally standing right on the edge of the road behind these thin blades of grass. It seemed cautious but unafraid. Needless to say, it was a great teaching opportunity for us to discuss with our children the importance of respecting wildlife and being considerate of others who are also making the most out of their visit.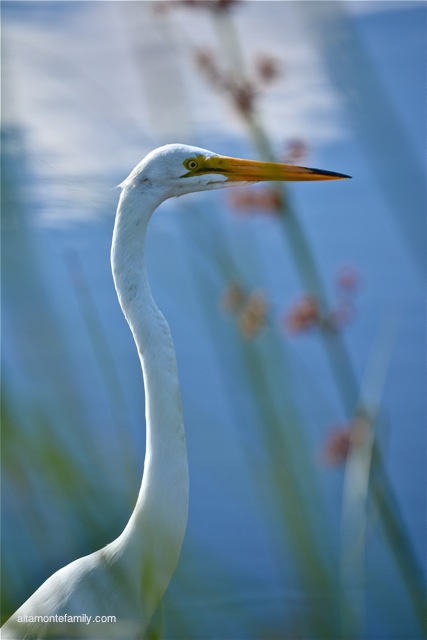 Check out this dragonfly–he didn't seem to mind the paparazzi!!!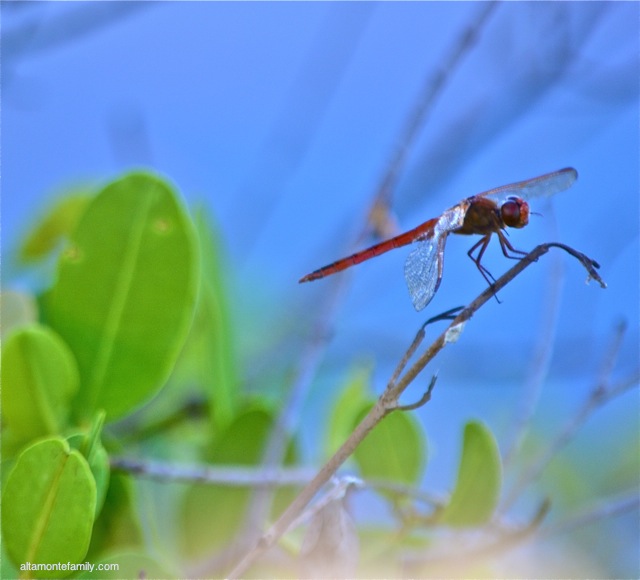 Meanwhile, this guy made sure he got the front row seat early so he could watch the beautiful sunset.
This guy wasn't too shy, either! He was just out there, chilling on the side of the road. Our boys were delighted to take his picture!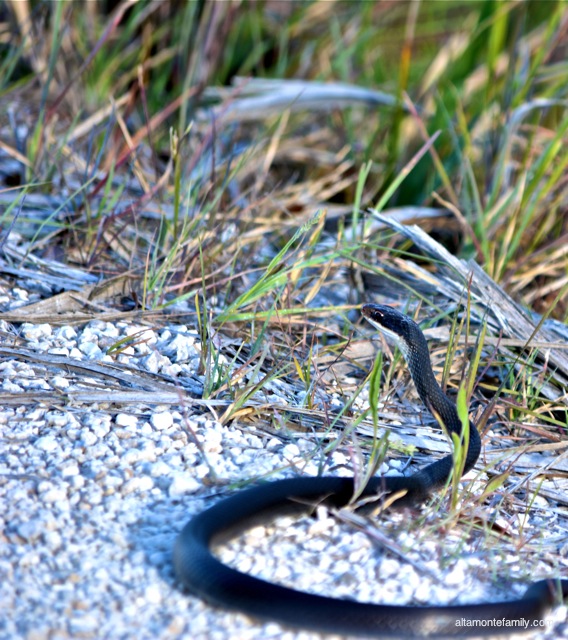 Speaking of pictures, each of us had at least 1 camera in our hands.
Using Point-And-Shoot Cameras
Point-and-shoot cameras proved useful when we didn't have time to focus the lens either because there was another vehicle (or 2 or 3) behind us or the subject was moving a bit too fast (for us to zoom in on it).
The scenery was nice to capture in stills using a point-and-shoot camera–with or without wildlife.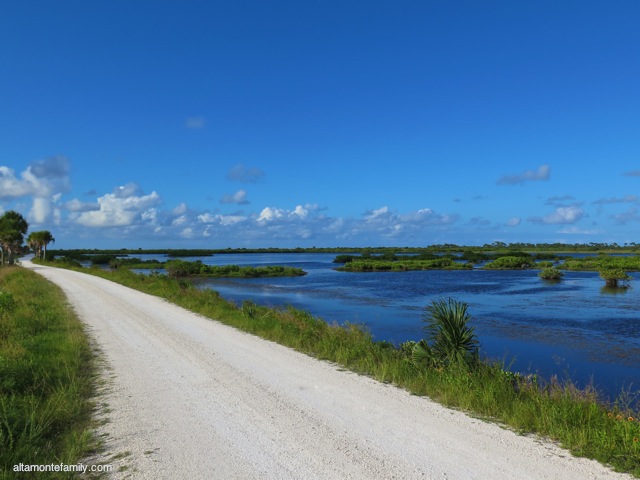 It's easy to spot wildlife in these little pockets of water, super close to the road!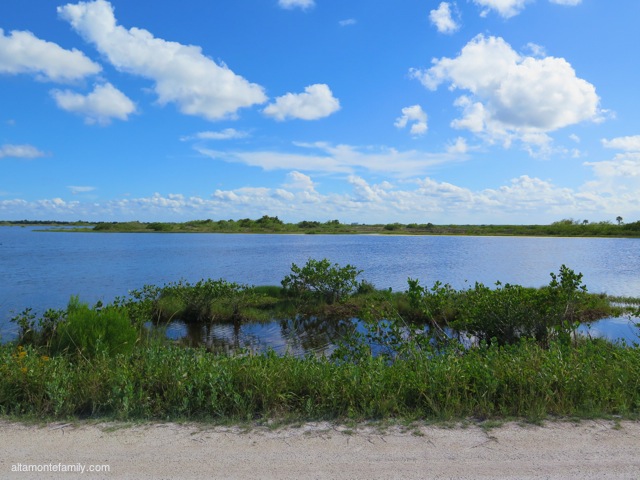 They're so close, you oftentimes wouldn't even need to use the digital zoom on your point-and-shoot camera. The optical zoom is more than good enough.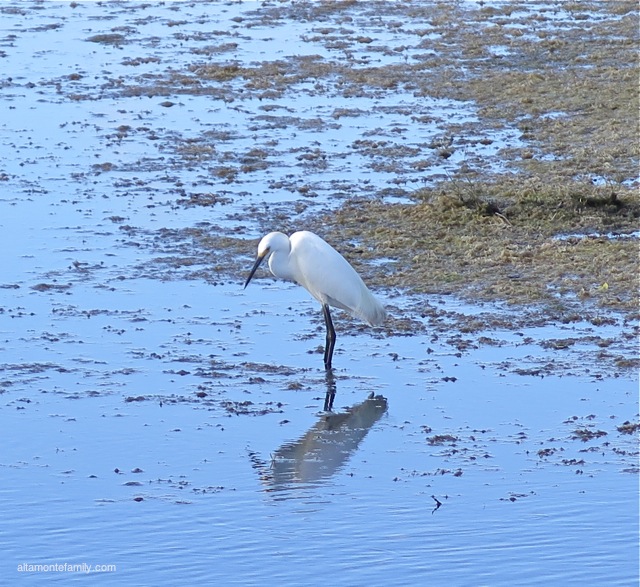 While some birds don't mind being close to the road, there are others who would much rather prefer being far away…especially if it had something to do with their food source.
Zooming in on these long-billed dowitchers at Stop #6 (Life On The Mud Flats) would have been futile using a typical point-and-shoot camera's current zoom capabilities.
Zooming in on this group of resting birds (below) with a point-and-shoot camera would have also been challenging, given the distance and lighting. However, we couldn't deny that the point-and-shoot camera was still able to capture the beautiful vista!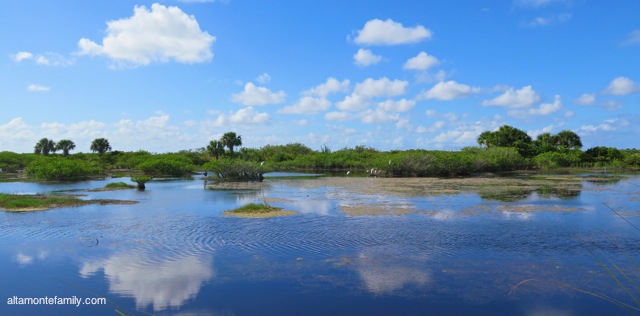 Using A DSLR Camera With A Wide Angle Lens
While we didn't get to use this camera as much, it was useful for photographing beautiful vistas and unique habitats as well as capturing the dramatic effect of the winding one-way road. The next photo was taken at the same location (as the above photo) using a DSLR camera with a wide angle lens (at 10mm) with a circular polarizer.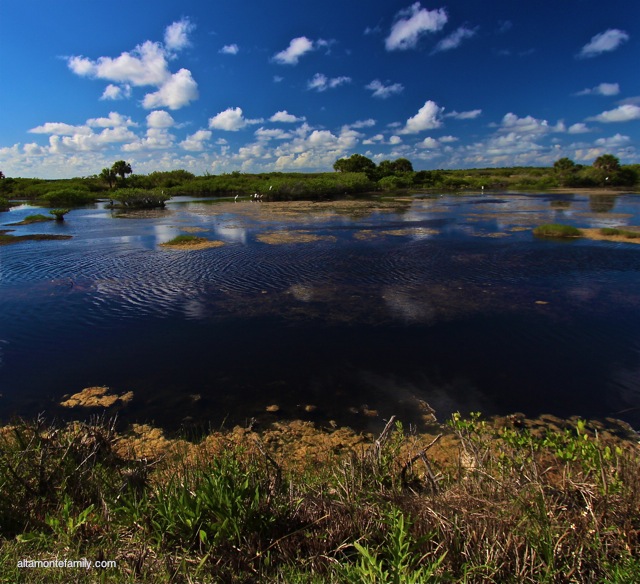 Using A DSLR Camera With A Zoom Lens
Here's a photo of the same birds resting in the same spot (as the above 2 photos) using a DSLR camera's 55-300mm kit lens (maxed out at 300mm).
It looks like we just spotted a Great Blue Heron, a Great Egret, and perhaps a Little Blue Heron in a single shot!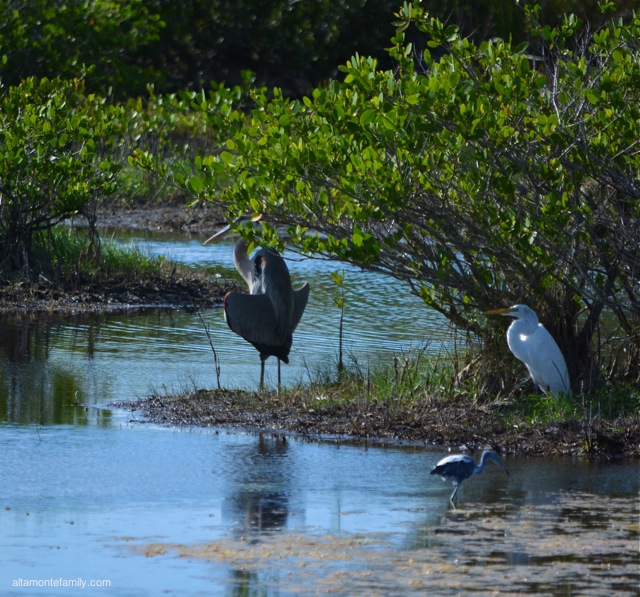 These birds were also resting in that same general vicinity–looks like we spotted a Great Egret, Roseate Spoonbills, and a juvenile White Ibis!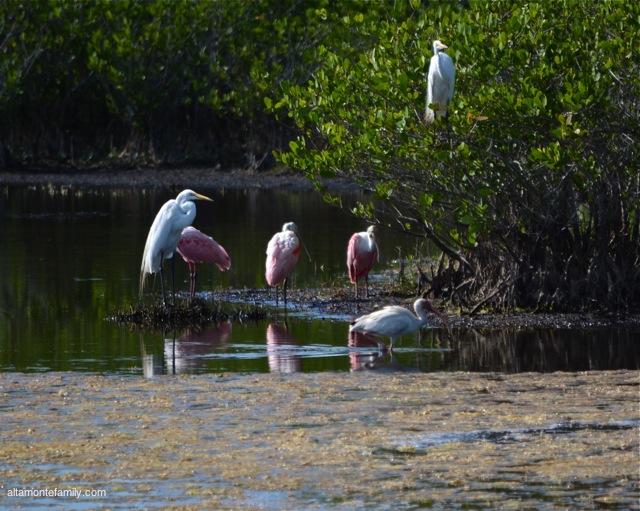 Conclusion: Our 55-300mm kit lens proved to be the most beneficial camera during this trip. It may not be super fast nor super sharp but given the price and the results, it was worth it. It's a great practice lens to introduce someone to bird photography (hey, this is our first shot at the hobby ourselves)!
Additional Photos Of Birds At Black Point Wildlife Drive
Here are some of our bird sightings at Black Point Wildlife Drive.
We think this is a Great Egret…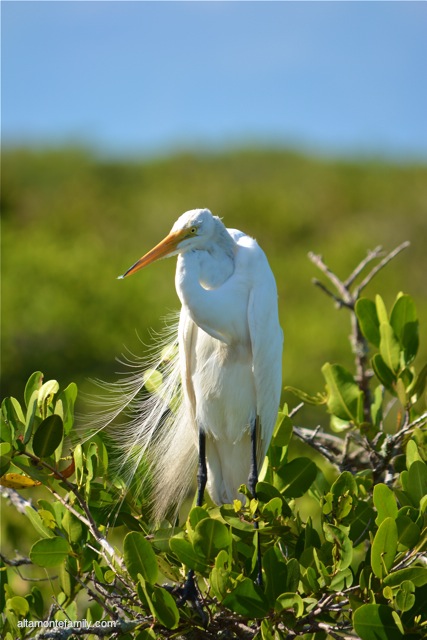 Here's a close-up of a Tri-Colored Heron.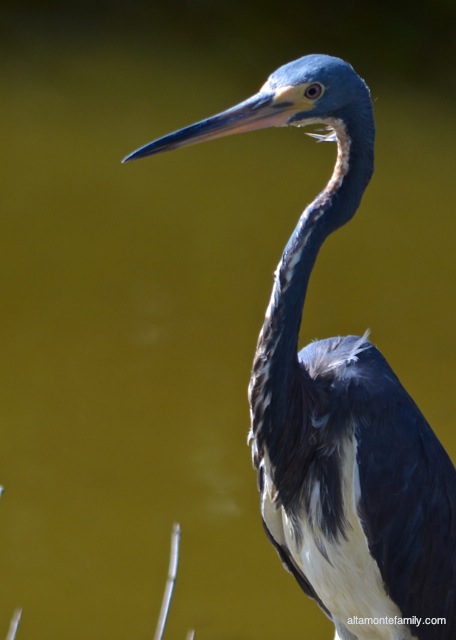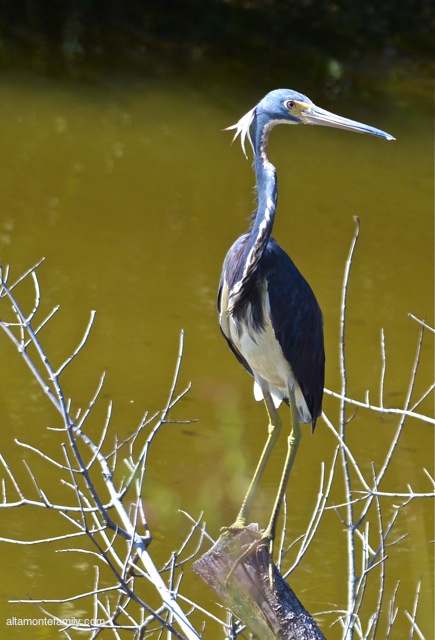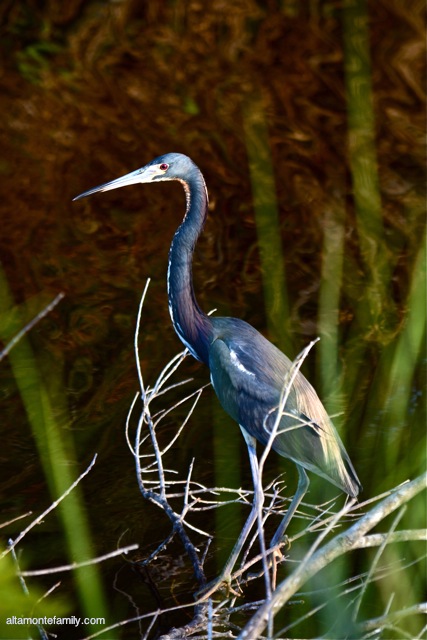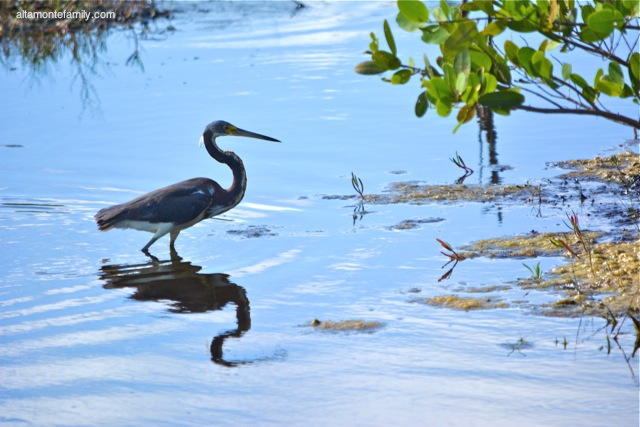 This little Green Heron was a bit challenging to photograph. He blended in very well with his surroundings and he knew exactly how to hide behind the bushes, tree stumps, etc. This guy makes pretty fast, darting movements to boot!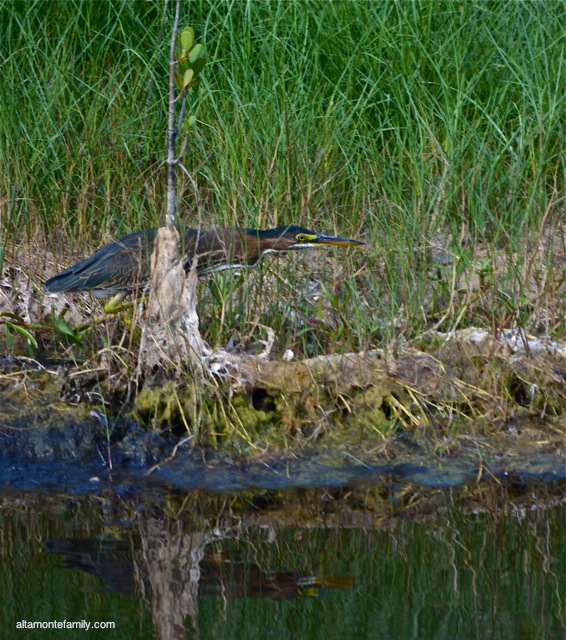 For a second, we thought we spotted the reddish egret, but this guy looks more like a Little Blue Heron.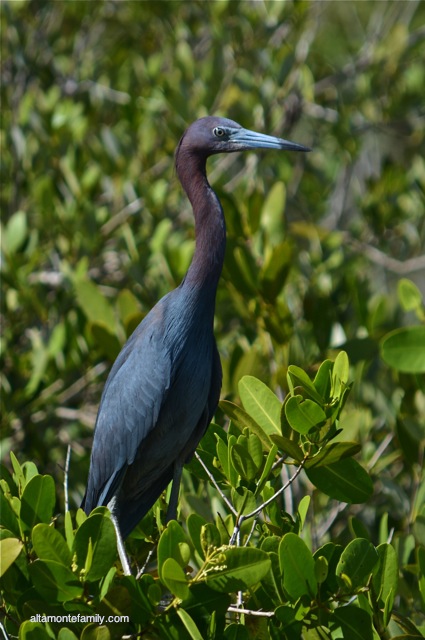 We also found a bunch of Snowy Egrets!
Some of them were active…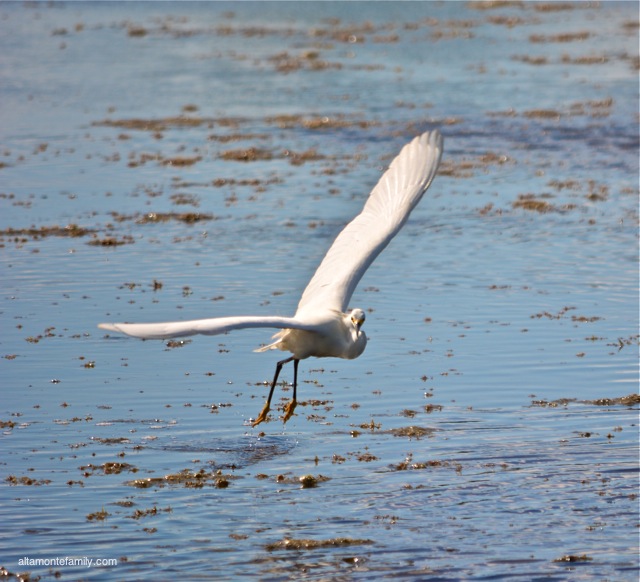 Some of them seemed sassy…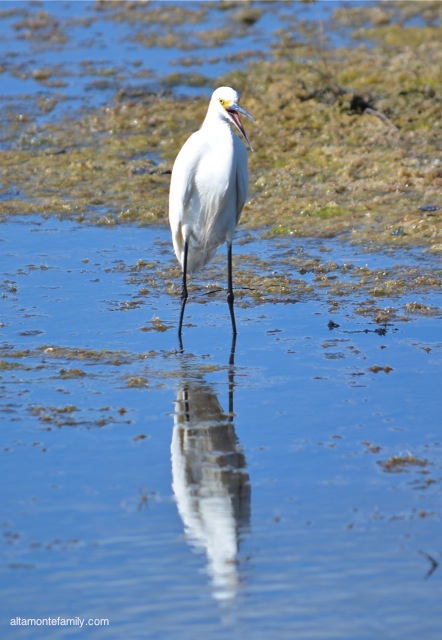 Some were pretty calculating…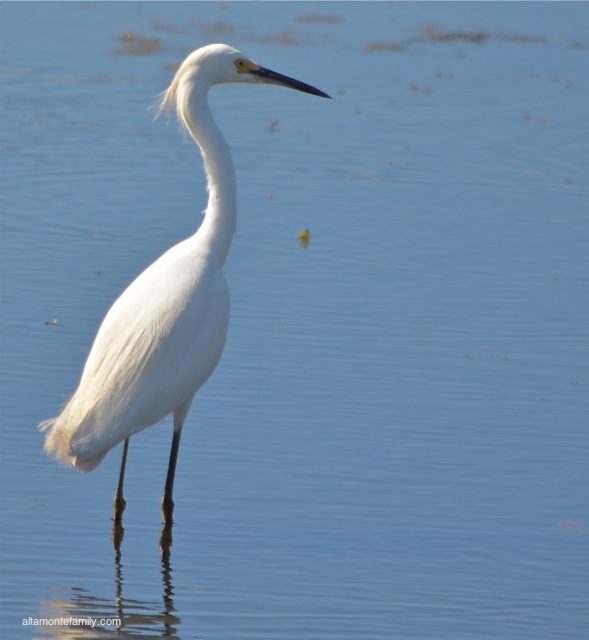 …and some were very graceful.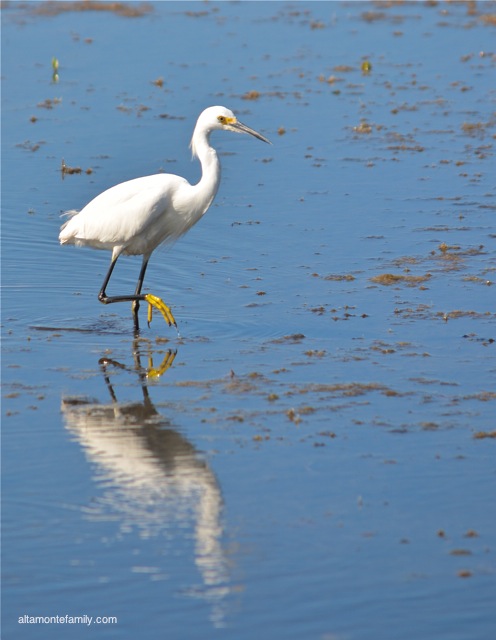 Oh, and we think that this juvenile White Ibis has pretty blue eyes!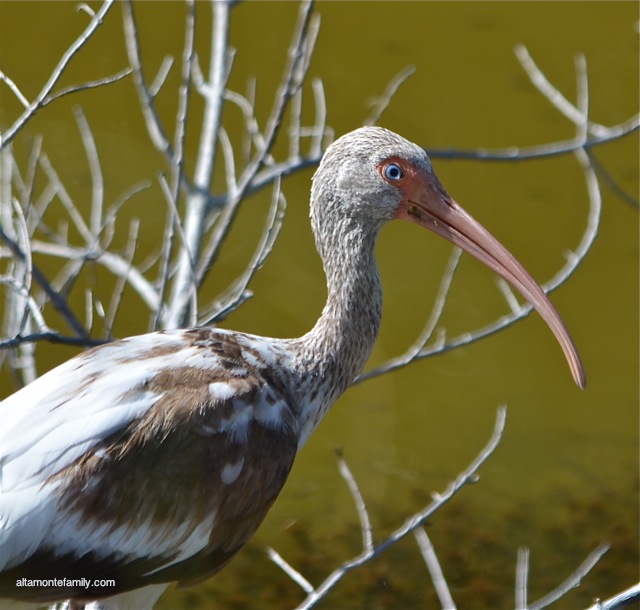 Where is Black Point Wildlife Drive?
Black Point Wildlife Drive is located in Titusville, Florida, and it's just approximately 1 hour away from the major theme parks (and approximately 1 hour away from our home in Altamonte Springs).
For more information, please visit the U.S. Fish & Wildlife Service website directly.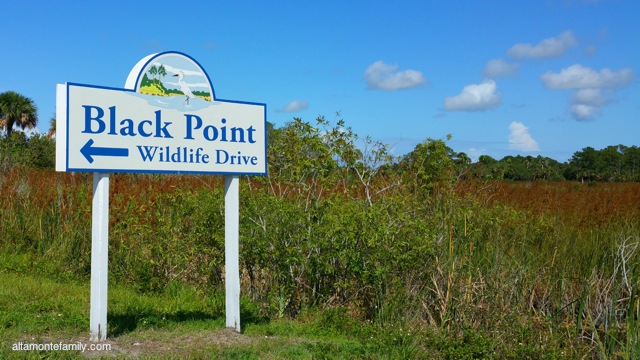 The driving directions seemed pretty simple, especially after crossing over the bridge on A. Max Brewer Memorial Parkway.
There are plenty of signs to lead you to your destination…as well as signs that inform you of the rules…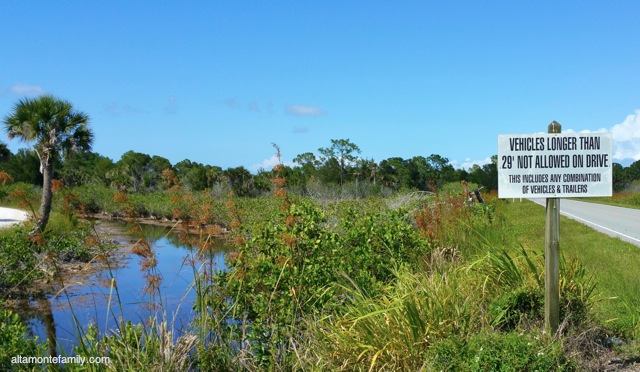 …and speed limit (15 MPH)…
…and where to pay.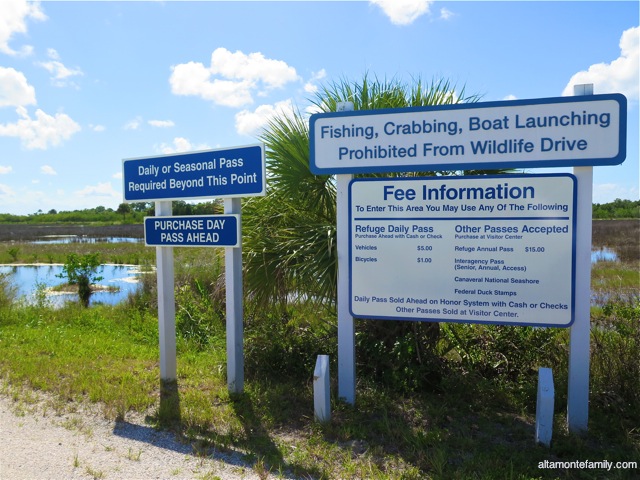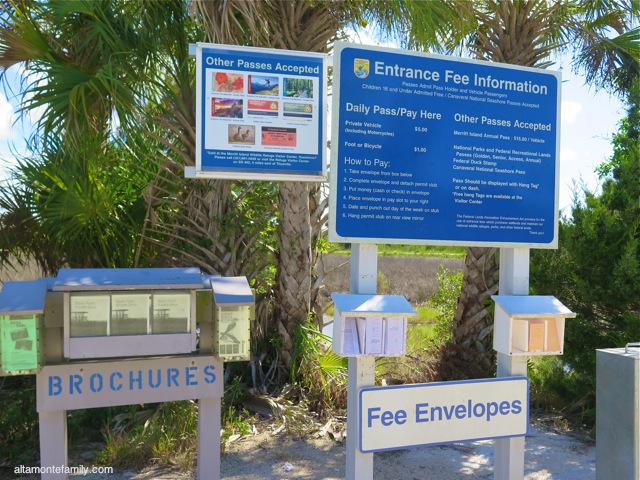 It's good to know that they also accept the "America The Beautiful Pass", among a few others!
TIP: Don't forget to pick up a brochure on your way in, as it will tell you what these stops (below) are all about. According to the brochure, there are a total of 12 stops, namely:
Stop #1:  National Wildlife Refuge — Habitat for Wildlife
Stop #2:  Wildlife Viewing Tips & Ethics
Stop #3:  Water Level Management for Mosquito Control
Stop #4:  Take A Walk On The Wild Side
Stop #5:  Life Along The Edge
Stop #6:  Life On The Mud Flats
Stop #7:  Shallow Water Management
Stop #8:  On The Move, Mass Migration
Stop #9:  Cruickshank Trail & Rest Area
Stop #10:  Restoration Of The Marsh
Stop #11:  Bald Eagle Nesting Site
Stop #12:  Edge Effect & Prescribed Fire Management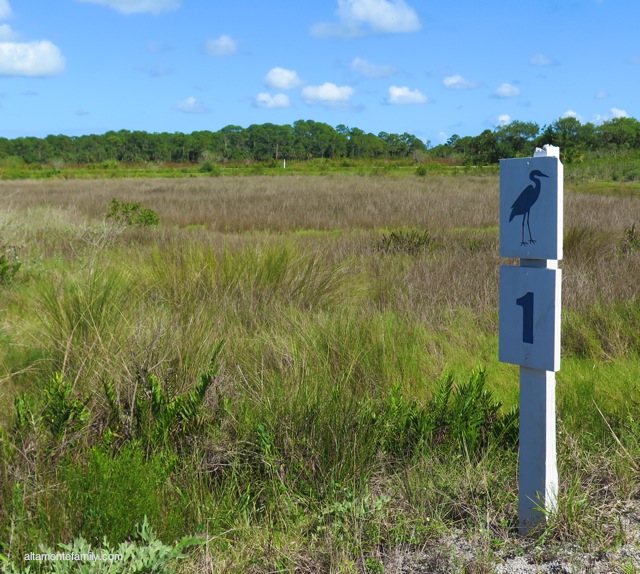 Your journey ends as you drive past Stop #12.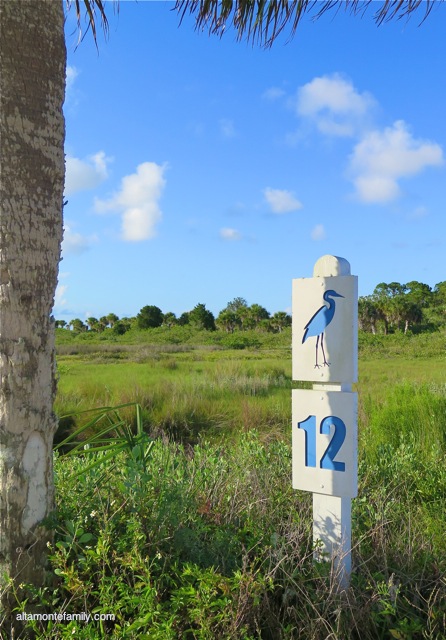 We did find restroom facilities on site, somewhere in the middle of our journey (it's on the left-hand side) at an intersection (Cruickshank Trail Stop).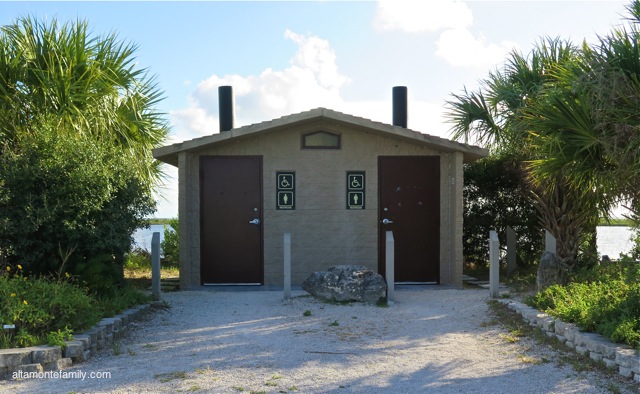 We can't wait to return to this wonderful place–and when we do, we'll be sure to share more photos!
For more information about the Black Point Wildlife Drive, please visit the U.S. Fish & Wildlife Service website directly.
Disclosure: As of the time of writing this post, AltamonteFamily.com is by no means affiliated with any of the companies or organizations mentioned in this article. AltamonteFamily.com has not been compensated in any way nor has AltamonteFamily.com been influenced to write about these products. This post is a result of the personal observations and independent research of members of AltamonteFamily.com. All opinions solely belong to AltamonteFamily.com.