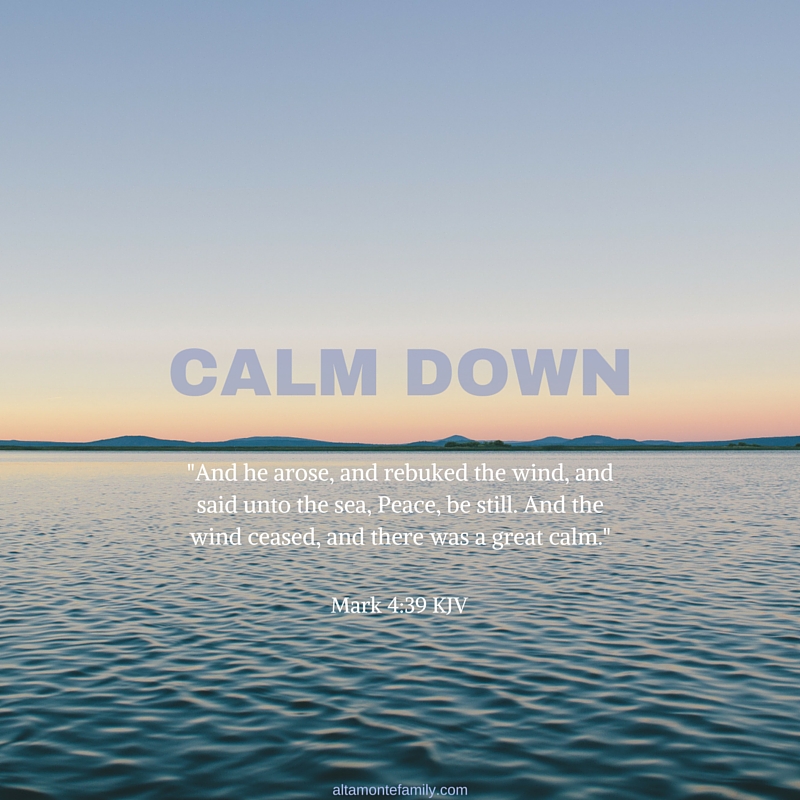 Have you ever spent some time thinking about the power of water… how too much or too little can kill us… how, on one hand, it can bring us a sense of peace and tranquility, while on another, it can bring us fear, torment, and death? On that note, how are you doing today? Are you feeling drowned and overwhelmed by troubles, worries, and woes? If you are, try remembering these 3 words: "Peace Be Still".
Peace Be Still
Life is filled with distractions–peaks, valleys, and plateaus alike can cause us to lose sight of Who's really in control. Maybe you feel like your ship is sinking… or perhaps you're overwhelmed, thinking that you can no longer weather the never-ending storms that are rocking your boat. If you've already received Jesus in your heart, the good news, is, He's on the same boat as you!
If you feel like asking God, "Master, carest thou not that we perish?" (Mark 4:38 KJV), remember the response that He gave:
And he arose, and rebuked the wind, and said unto the sea, Peace, be still. And the wind ceased, and there was a great calm. And he said unto them, Why are ye so fearful? how is it that ye have no faith? 

Mark 4:39-40 KJV
I'm sharing this with you today because lately, I've been guilty of feeling fearful and impatient myself. The storm is getting closer and closer and it is quite evident that our boat will not be able to sustain the beatings. In looking at the picture that I shared with you above, God reminded me this:
Stop looking at the boat.
Stop looking at the storm.
Keep your eyes fixed on God.
The same God Who's on the same boat is also the same One Who is in control of everything, including the wind and the sea!
And they feared exceedingly, and said one to another, What manner of man is this, that even the wind and the sea obey him?

Mark 4:41 KJV
---
Application
I must remember to place my faith and trust not in my own boat but in the One Who's in control of everything. He will never leave me nor forsake me, because I am His child.
 Take action: If you haven't read the full chapter of Mark 4, why not check it out today? If you'd like to become a part of God's family, this page tells you how.
---
May God's peace be with you!
JD