Can you believe that the 4th of July is just around the corner? It was just like yesterday when the Summer officially started and the kids are finally out of school! If you're looking for fun patriotic activities for kids, we're very excited to tell you about some owl-some crafts and activities that your kids will enjoy + a free printable owl note card to get your kids thinking about why they're proud to be an American!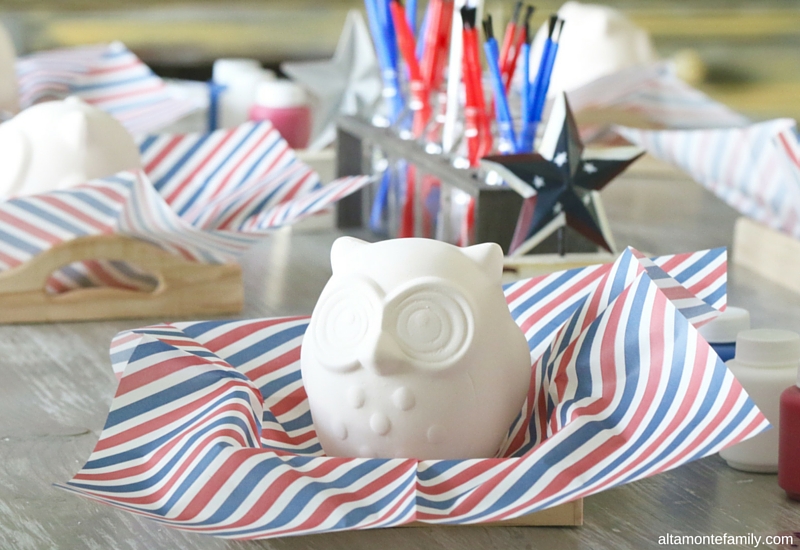 Ceramic Owl Painting
When Oriental Trading* sent us a variety of fun stuff (which includes these DIY Ceramic Owls) to review, we immediately thought of hosting a Patriotic Owl Crafternoon! We know how some parents (including ourselves) may tend to shy away from anything that involves painting and kids, but we've since learned to get over the fear by using non-toxic, washable paint! Why weren't these around when we were growing up? 😉 Anyway, we also used red, white, and blue wax sheets as well as these cute DIY wooden trays, for mess control (plus, they add an all-natural, patriotic feel).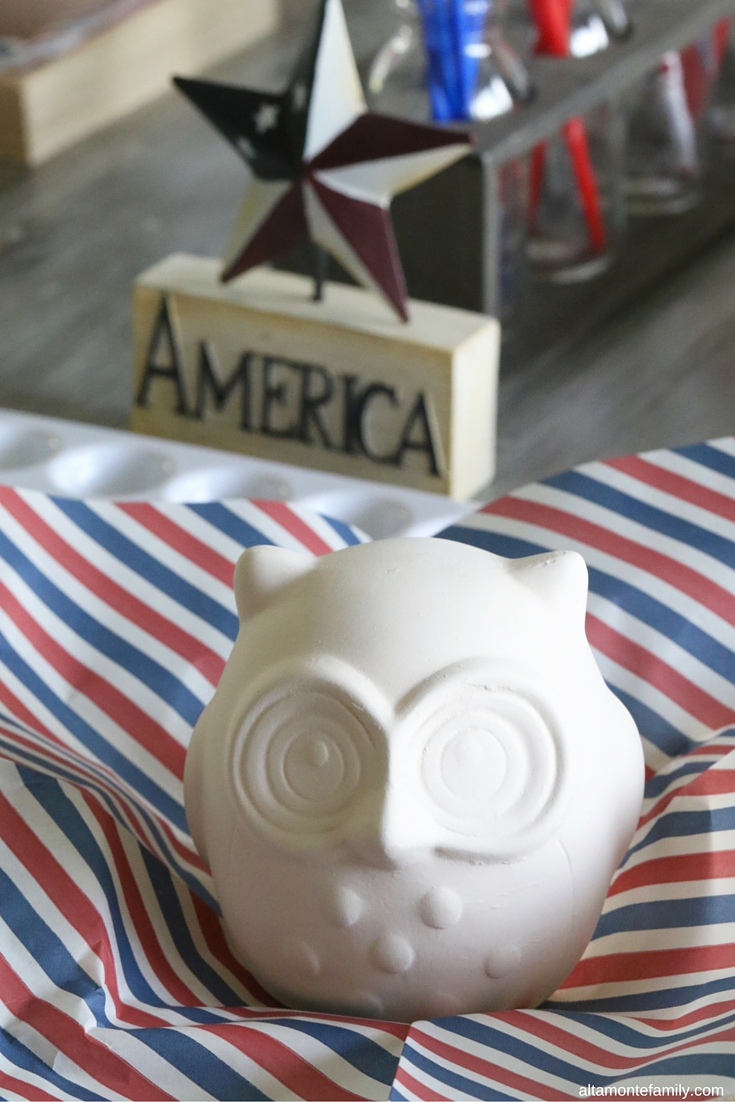 Free Printable Owl Note Card
We printed out a set of patriotic owl note cards to encourage the kids to share why they're proud to be an American (we designed this owl using basic shapes in Google Draw–grab the free printable at the bottom of this post). The younger kids happily doodled and added stickers while the older kids had fun writing down their thoughts on the note card. We made sure that we had enough pencils on the table–these are from the fun print pencils mega assortment (they come in 12 different styles, with 12 pencils per style–that's a total of 144 pencils!). Feel free to check out the many other pencil assortments from Oriental Trading* (they have Stars and Stripes, Patriotic Pencil, and USA Flag Pencil assortments, just to name a few).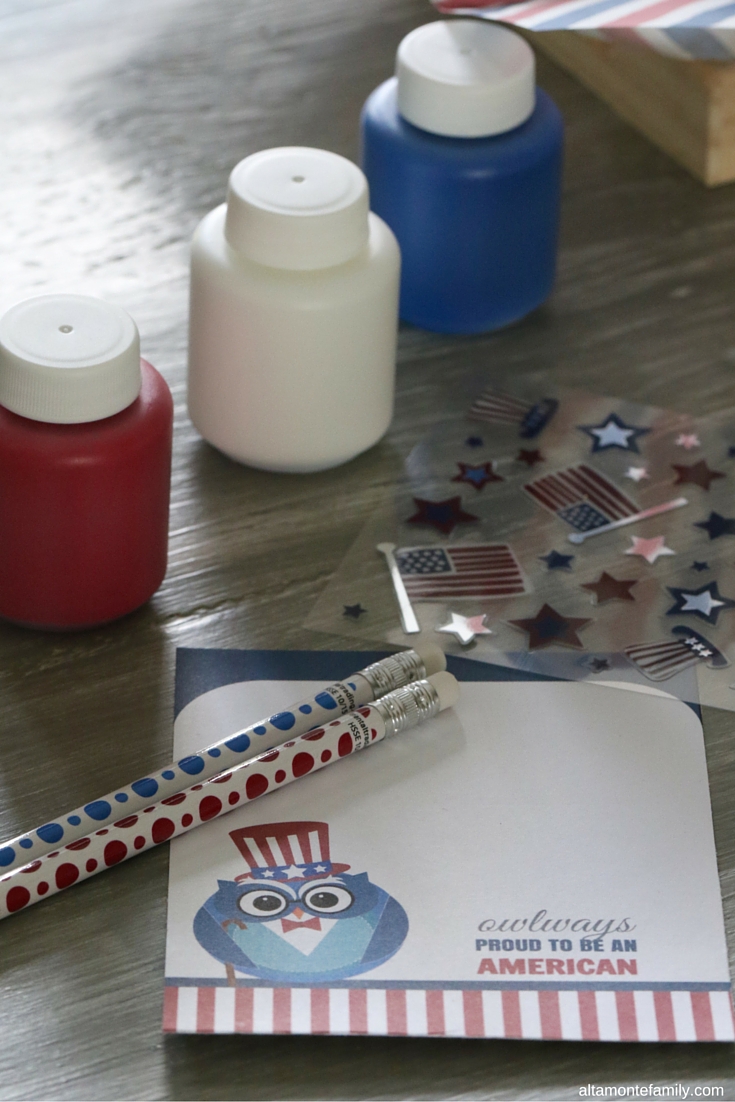 Hoot Loot Bags
We made adorable party favor "hoot loot bags" by filling these DIY customizable tote bags with school supplies and other fun stuff (we shared some owl party favor ideas here). The googly eyes on the owls are too cute! We designed the word "loot" using Google Draw and cut out the iron-on vinyl material with our Cricut Machine.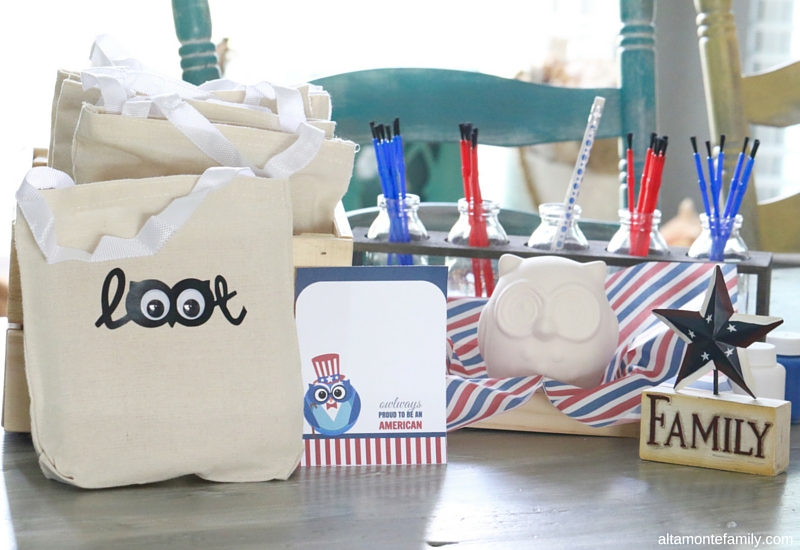 Patriotic Ice Cream Floats
Last but certainly not the least, cool off with some patriotic ice cream floats by the pool! We served them in mason  jars and kept them cool in our beverage cart (Oriental Trading* has a variety of mason jars to choose from as well as patriotic mason jar project ideas like this one).
Side Note: Since we're on the topic of poolside fun, we're thinking about getting these inflatable patriotic pool noodles the next time we throw a party!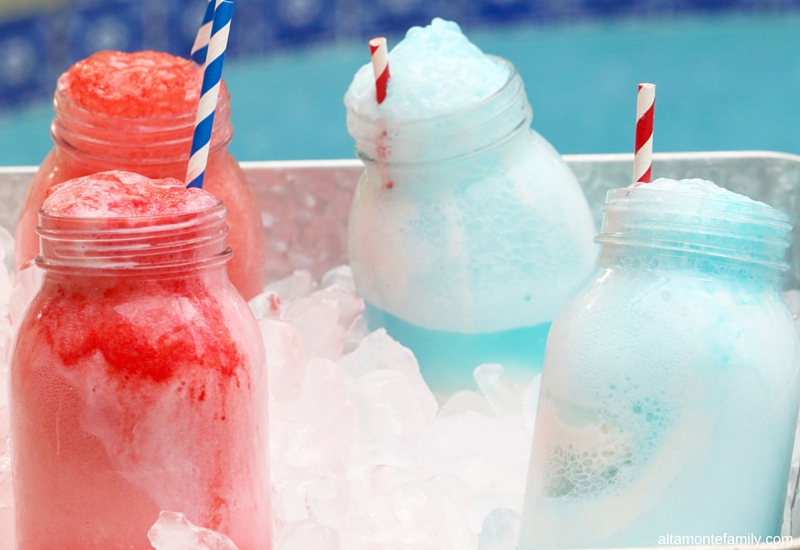 Feel free to use these ideas (and our free printable patriotic owl note card) not just for the 4th of July but for any patriotic event at home, at church, in school, etc.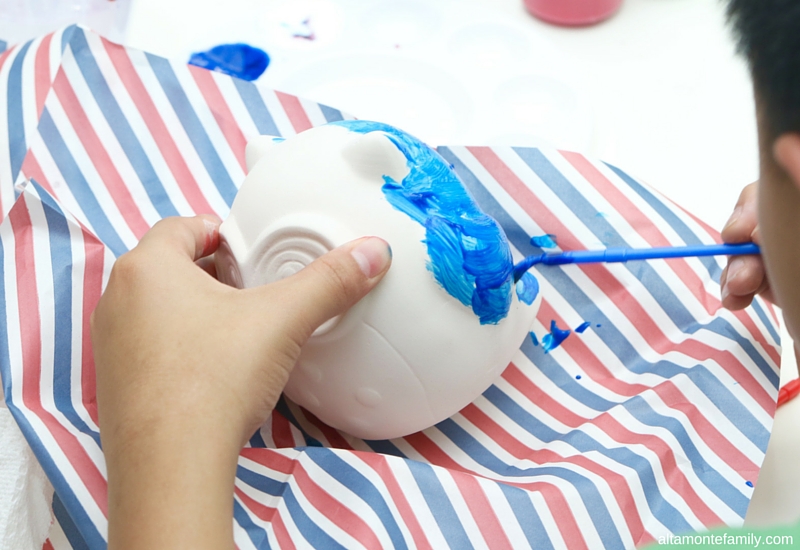 Get our Free Printable Owl!
Feel free to grab our free printable patriotic owl note card for your next patriotic event or crafting activity!
For Personal Use Only: All our printable owls are made with love 🙂 We created this free printable owl note card for your personal, non-commercial use only. Please do not alter in any way. Kindly read our full Terms of Use.
Free Printable Patriotic Owl Note Card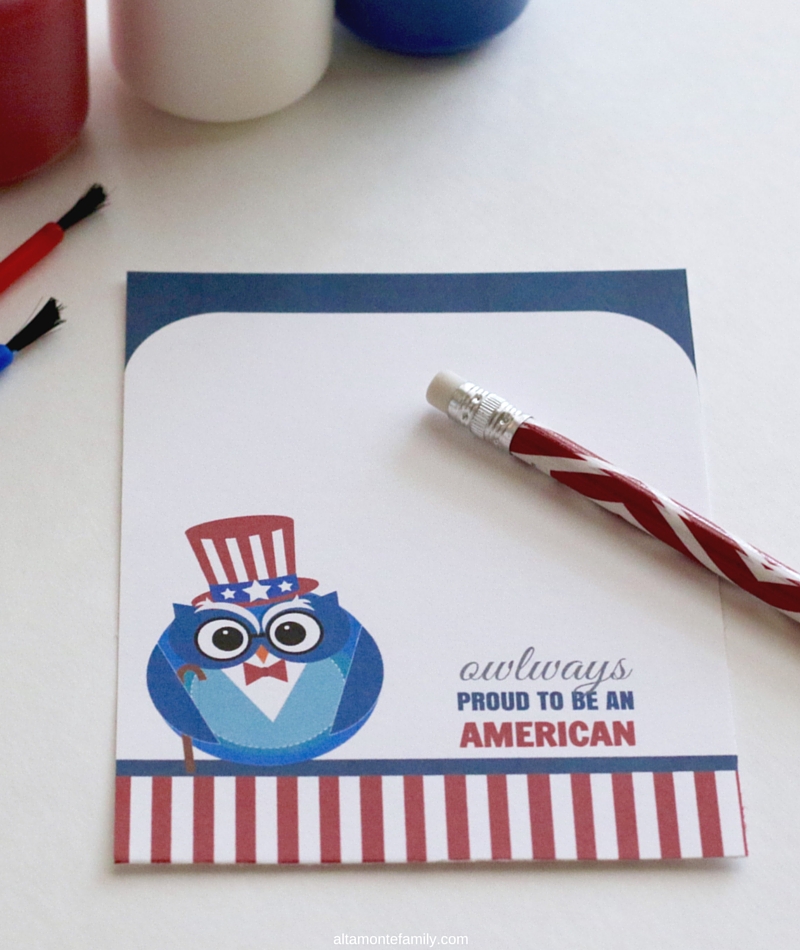 *Special thanks to Oriental Trading for providing samples of the DIY Ceramic Owls, DIY wooden trays, fun print pencils, and DIY customizable tote bags free of charge in exchange for my honest review. No other type of compensation was received. All ideas and opinions are my own.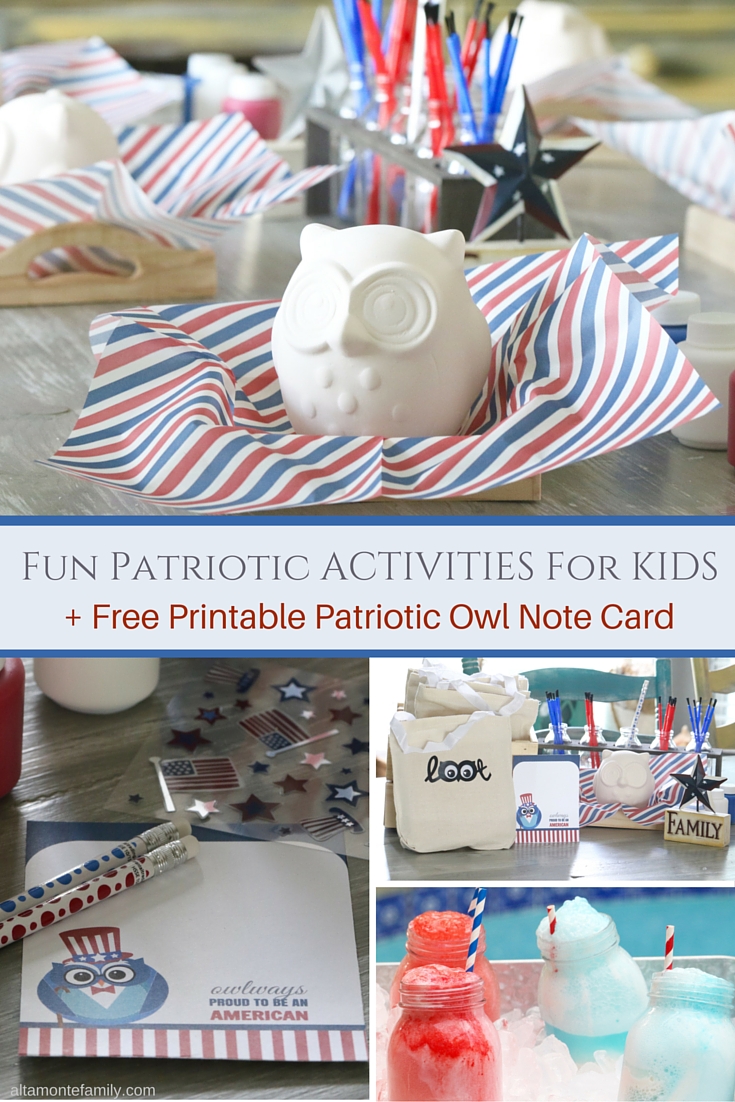 ---
We're Social! If you liked today's post, feel free to share, bookmark, or pin it! Follow us on Pinterest, Facebook, and Instagram for more updates on our latest projects and adventures.