My diabetic-friendly snack station has really been helpful in getting me to make more delicious and nutritious smoothies lately! I've been experimenting with some new and exciting flavors, namely orange and beet juice! It's quite an interesting combination and what excites me the most about it is being able to find it ready-made at the store! No more straining the beet juice after blending! Yay! I'm so thankful that I got to try Natalie's Orange Beet Juice on my last day at the PMA Fresh Summit in Orlando last month. I knew I was going to make a recipe out of it as soon as I got home. So today, I'm here to share my latest smoothie creation: my take on the Orange Beet Vanilla Smoothie.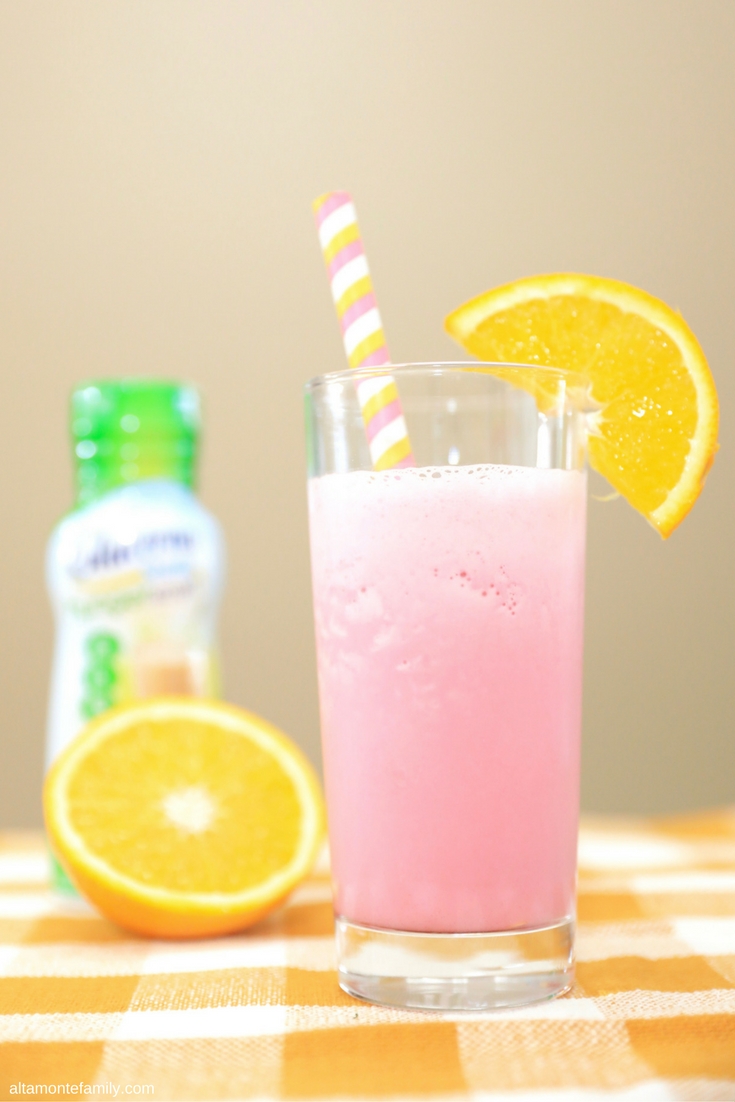 Think of it as an Orange Beet Creamsicle, if you will.
I added some banana to make it thicker and creamier, and the flavor of the diabetic-friendly Glucerna® HungerSmart™ Homemade Vanilla Shake adds just the right amount of sweetness to round out the bold flavors.
To get the nutrition facts for the Glucerna® HungerSmart™ Homemade Vanilla Shake* , head on over to my recent Spirulina Breakfast Smoothie recipe post.
While I certainly don't mind the earthy notes that come with beet juice, I understand that it might be more of an "acquired taste" for some. But, beets are so healthy for you! I'm not here to preach about its health benefits, though. Most likely, you found this post because you already know all about it! Anyway, feel free to add more orange beet juice (or cut back a little) to the recipe to find the flavor balance that's right for you.
Recipe: Orange Beet Vanilla Smoothie
Servings:     2 (12 oz per serving)
Prep Time:  Less than 5 minutes
Total Time: Less than 5 minutes
Ingredients
1 Glucerna® HungerSmart™ Shake Homemade Vanilla (chilled)
6-8 oz Natalie's Orange Beet Juice (more or less depending on your preference)
1/2 ripe, medium banana
Ice cubes
Directions:  Simply combine all ingredients in a blender and enjoy!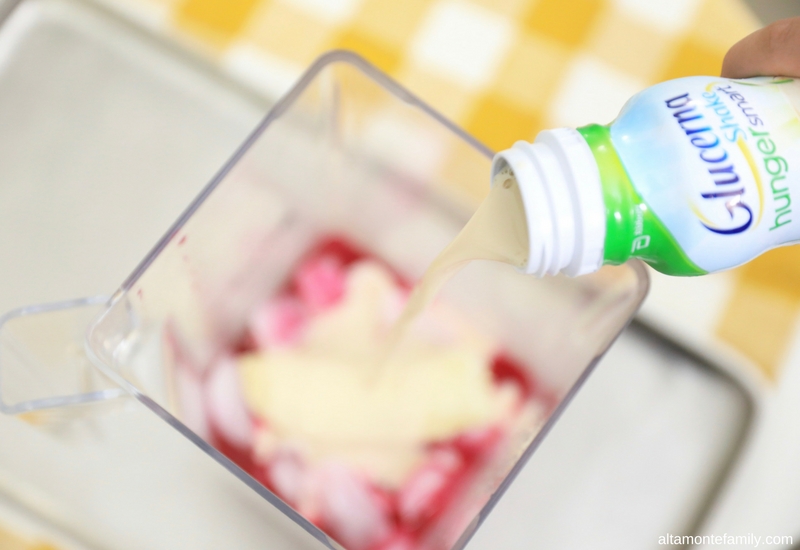 Who doesn't love making healthy smoothies with the fewest ingredients possible?
Anyway, if you like beets, I'd love to know what other recipes you can think of to make with Natalie's Orange Beet Juice! Let us know in the comments!
If you're on Facebook, feel free to share our little recipe video!
Or, if you're on Pinterest, we'd love for you to check out our Diabetic-Friendly Recipes board.
Enjoy!
*Do consult with your health care provider and/or nutritionist to discuss a diabetic-friendly diet that's best for you.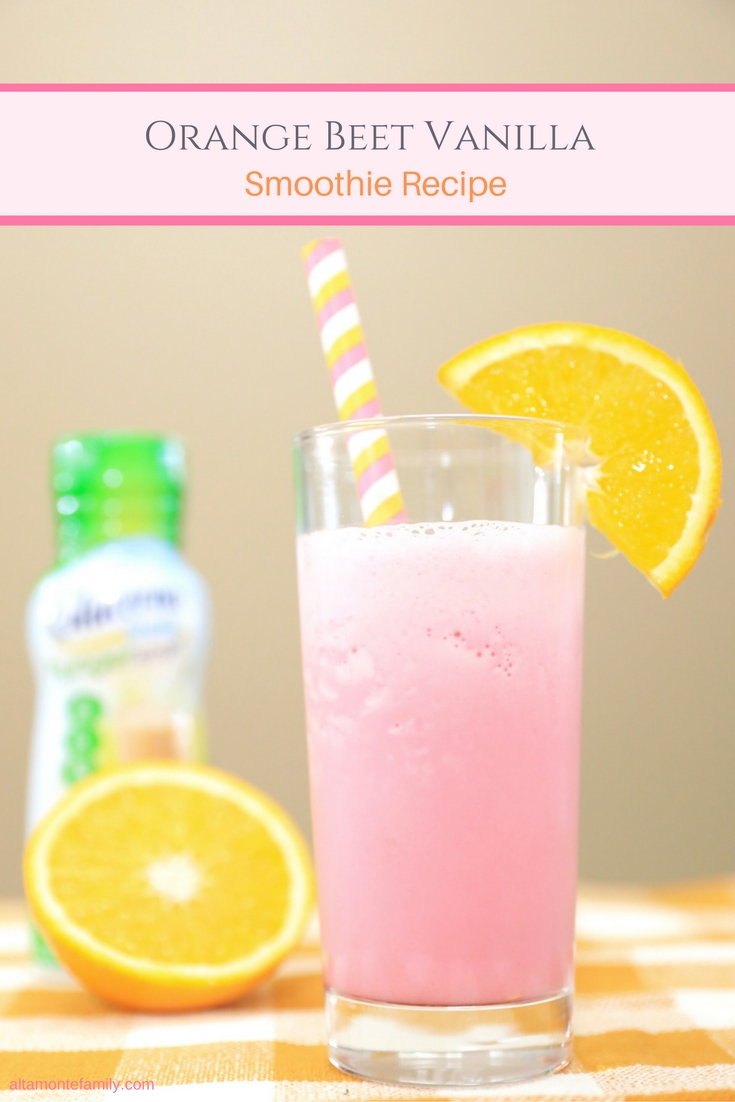 ---
We're Social! If you liked today's post, feel free to share, bookmark, or pin it! Follow us on Pinterest, Facebook, and Instagram for more updates on our latest projects and adventures.