Happy Monday! Sometimes, I just don't feel like taking a picture of the recipe we just made simply because the food looks sooo good, I just would rather sit down, relax, and enjoy a few bites. That's exactly how I felt about this vegetarian recipe. But sharing is caring, right? So I got up to dust off that selfish attitude and grabbed my camera so we can share the delicious recipe with you today! We like to say it's a lighter version of pasta made with Alfredo sauce (don't get us wrong, we love Alfredo sauce); instead, we used ricotta cheese with a little bit of feta crumbles. We just can't say enough of how delightfully refreshing–and easy–it is to make this pasta dish!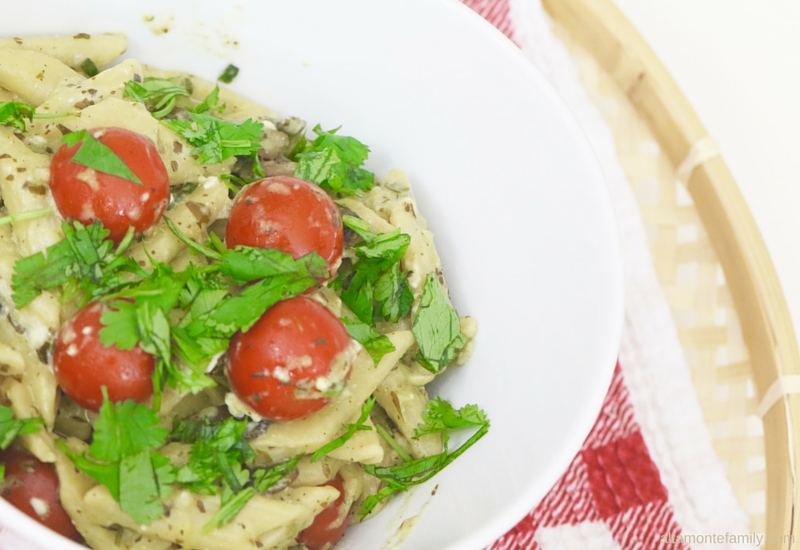 To make things easier, we thought we'd use one of those convenient one pan, no-boil, no-drain penne pasta boxes we have in our pantry!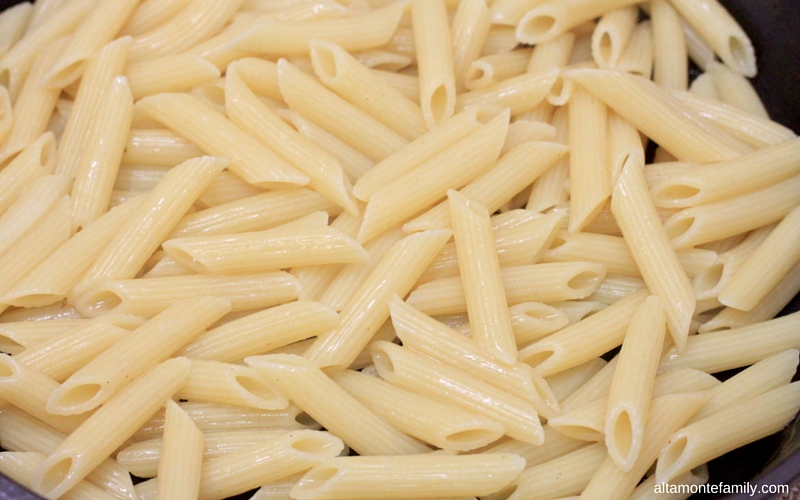 Recipe: One-Pan Creamy Vegetarian Pesto Penne with Ricotta Cheese
Servings: 6
Prep Time: 5 minutes
Cook Time: 15-20 minutes (depending on your stove)
Total Time: 20-25 minutes
Ingredients:
1 12-ounce package No-Boil No-Drain Penne Pasta
3 cups cold water
Pinch of salt
Pinch of pepper
Pinch of thyme, dried
Pinch of rosemary, dried
1 tbs fish sauce (optional)
4 tbs unsalted butter
1 tbs organic extra virgin olive oil
1 pound (1 tray) sliced baby bella mushrooms
1 tbs fresh cilantro, chopped
3 oz pesto sauce
1/2 cup feta cheese crumbles
1 cup organic cherry tomatoes, whole
1/2 cup zucchini, thinly sliced
1/2 cup ricotta cheese
1/4 cup feta cheese crumbles
Directions:
Pour contents of penne pasta into a medium pot (or large skillet) and combine with 3 cups of cold water, ensuring that the water covers the pasta.
Add salt (and fish sauce, if desired), along with dried herbs, and cook on high for 10 minutes (depending on your stove), stirring regularly, until most of the water is absorbed.
Reduce heat on stove, then fold in butter, oil, pesto sauce, mushroom, and zucchini, and heat through for 5 minutes, carefully stirring in between.
Fold in ricotta cheese and feta cheese crumbles and gently simmer (carefully stirring in between) for 3 – 5 minutes.
Turn off stove then add tomatoes and cilantro.
It's super easy and delicious–dinner is served in minutes!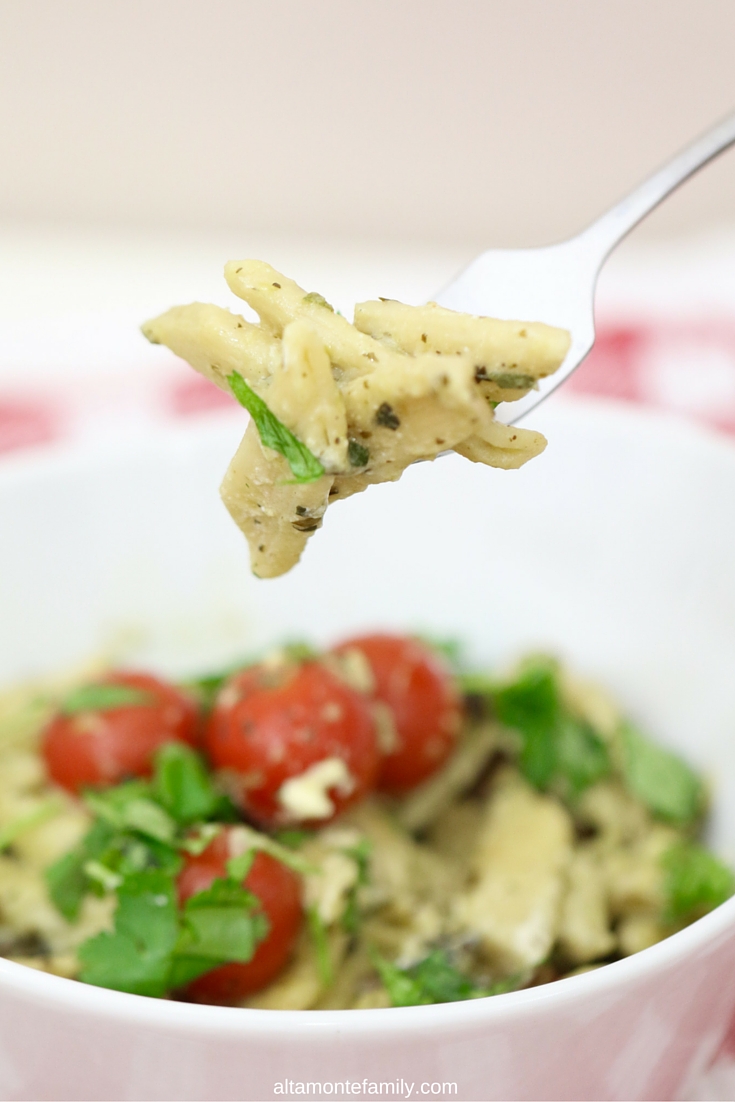 Enjoy!
---
We're Social! If you liked today's post, feel free to share, bookmark, or pin it! Follow us on Pinterest, Facebook, and Instagram for more updates on our latest projects and adventures.