This shop has been compensated by Collective Bias, Inc. and its advertiser.
All opinions are mine alone. #SnugHugs #CollectiveBias
---
Spring is here and Summer is just around the corner! With the weather being so gorgeous, it's difficult not to think about a picnic at the beach or nearby park. Now that our baby is getting more and more curious and aware of his surroundings, he's been showing a lot of interest in our travels. We've been looking for a travel diaper clutch (with a changing pad) that could double up as a waterproof play mat, but it's been difficult to find one that we like. Some are too narrow, some are too short, and some are just too plain boring for our taste. So, off to the fabric store we went (although we can't sew)! Don't worry, this is a no-sew project … and best of all, we're going to use waterproof material with a cute, fun print!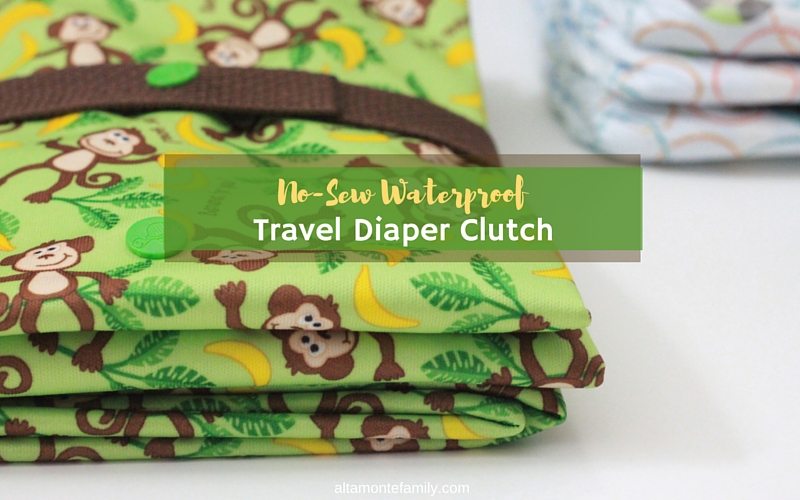 Our boys chose this fun, monkey print, because we're all bananas over our baby! The design keeps our baby intrigued, and the material is waterproof! Technically, we could have just used one layer of this material as a diaper changing mat, just like its disposable counterparts… but we wanted more. We used a double layer to make it more durable and compact so it can also double up as small, travel play mat. Since our baby isn't crawling yet, a small play mat is perfect for tummy time, play time, and sitting time. We even added a detachable sherpa fabric lining to make it soft during play time. Plus, our baby loves the texture!
To get started, we picked up a box of Huggies Snug & Dry from Sam's Club via their convenient "order online pick up in club" program. Love the ease of this program, it saves us a lot of shopping time!
Savings Alert: Did you know that there's an awesome Ibotta offer (you can save $7 off beginning March 9th) for these diapers at Sam's Club? We like to use Huggies Snug & Dry because it provides up to 12 hours of protection and keeps baby's skin dry. It's perfect for our travels as as well as at home!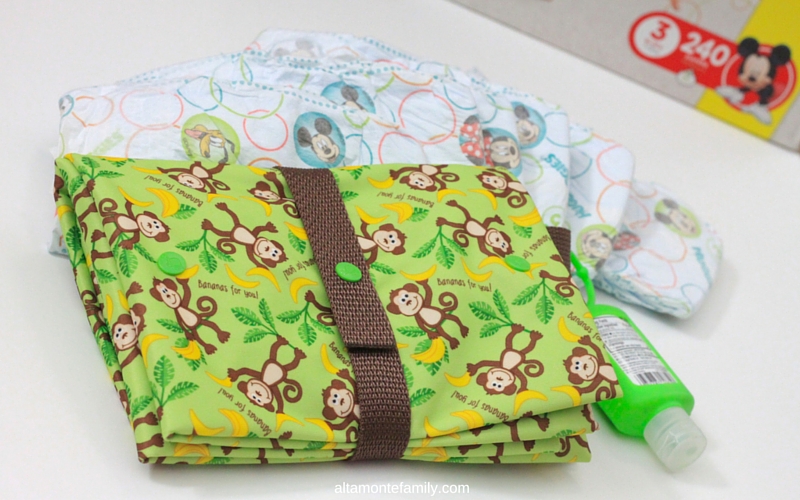 To make things simple, we used a diaper as a guide to determine the size of our finished product. When folded, our waterproof diaper clutch isn't much bigger than a Huggies Snug & Dry diaper! When fully open, it's not much wider than a box of Size 3 240-count box of diapers! (We know, we don't always like to use rulers–because we don't have to!)
Okay, now let's get into the details…
Supplies Needed:
Huggies Snug & Dry diapers (to use as a guide)
1 yard polyurethane laminate fabric (waterproof fabric)
1 yard belting material, divided (for the closure strap and for the belt loop to hold keys or travel-size hand sanitizer)
Sherpa fabric, sized according to your desired play area (optional, only if you'd like to use the clutch as a play mat like we did)
Snap setter with awl
Snaps (make sure they're compatible with the snap setter)
Fabric tape
Fabric scissors
6 sets of sticky back adhesive for fabric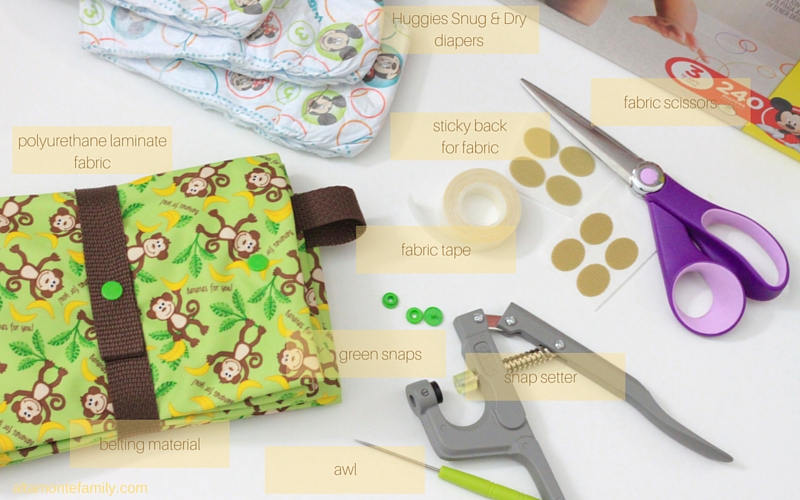 This project is so easy to make, now we can include this travel diaper clutch as one of our DIY gift ideas!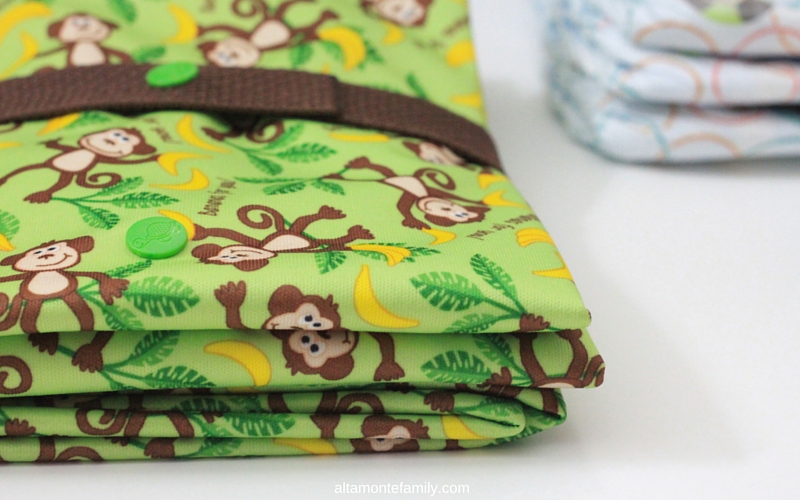 Instructions:
Apply fabric tape on the back of all 4 sides of the sherpa fabric
Use a clothespin to secure all 4 corners of the sherpa fleece material
Using fabric tape, begin double-hemming sherpa fleece material for added durability
Repeat on all remaining sides
Using fabric tape, hem the top and bottom (short) sides of the waterproof material
Place sherpa fleece material + 2 diapers on top of folded waterproof material to use as a sizing guide
Use fabric tape to attach the two (long) sides of the waterproof material
Follow the guide in Step 8 in the photos below to make the pockets
Add belt loop using belting material and snaps (we added snaps on the top and bottom side of the waterproof material)
Use belting material and snaps for the closure (we used the base of a snap to attach the belt to the waterproof material)
Flip the double-hemmed sherpa fleece material over and add a set of sticky backs on each corner (position the rough side on the sherpa fleece material so that it does not hurt the baby when removed)
Attach sherpa lining along the pockets of the waterproof material
Tips:
Use a rotary cutter to quickly and easily cut the waterproof fabric
Do not iron the the coated side of the waterproof fabric
To seal the holes made by adding snaps onto the waterproof fabric, run the material in a hot dryer for 20 minutes (or as directed in the instructions that came with your polyurethane laminate fabric)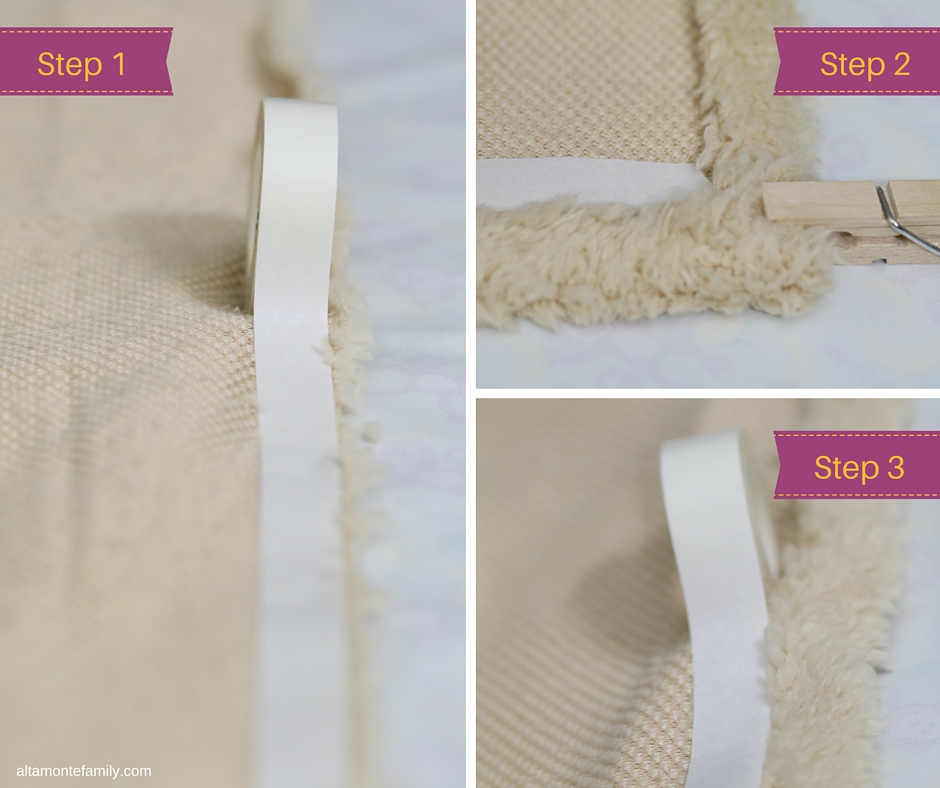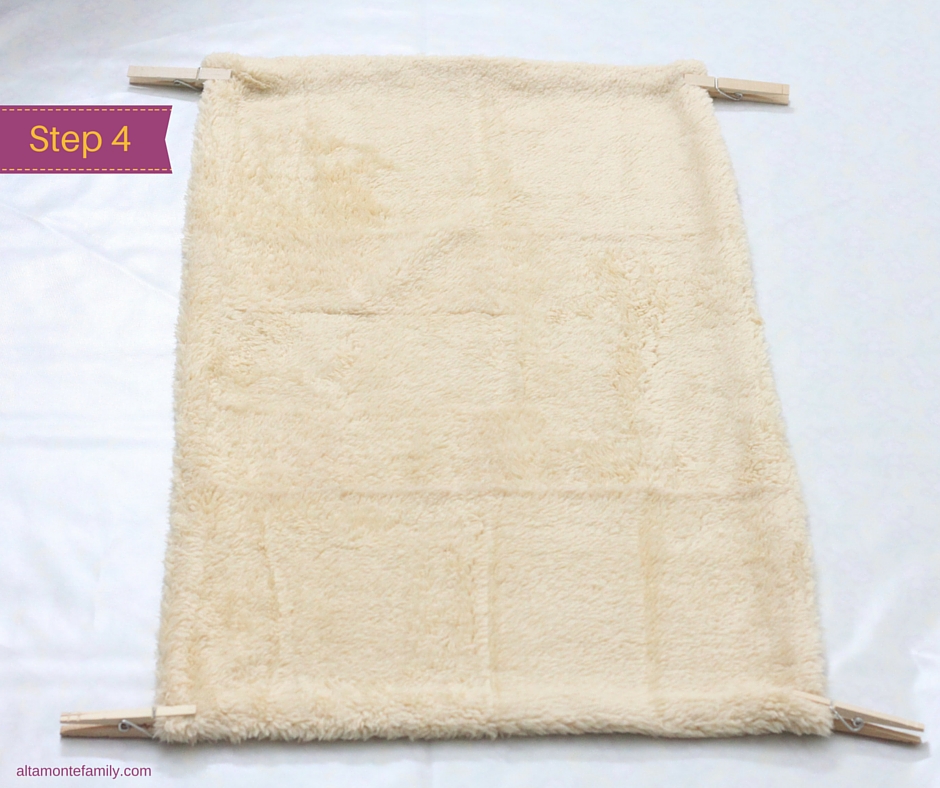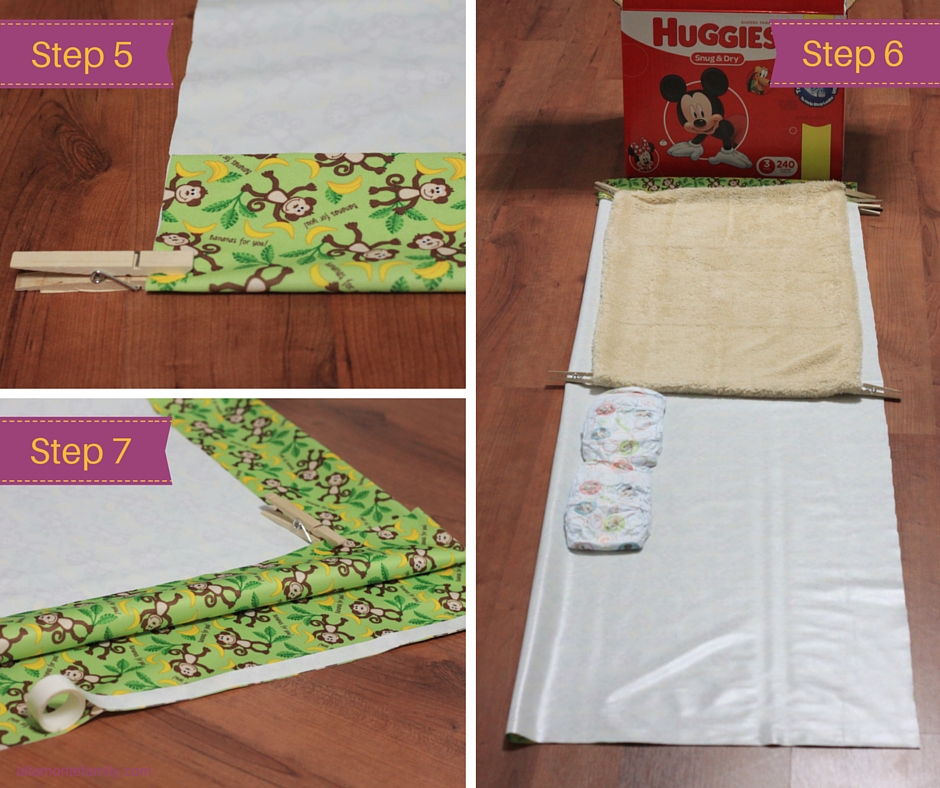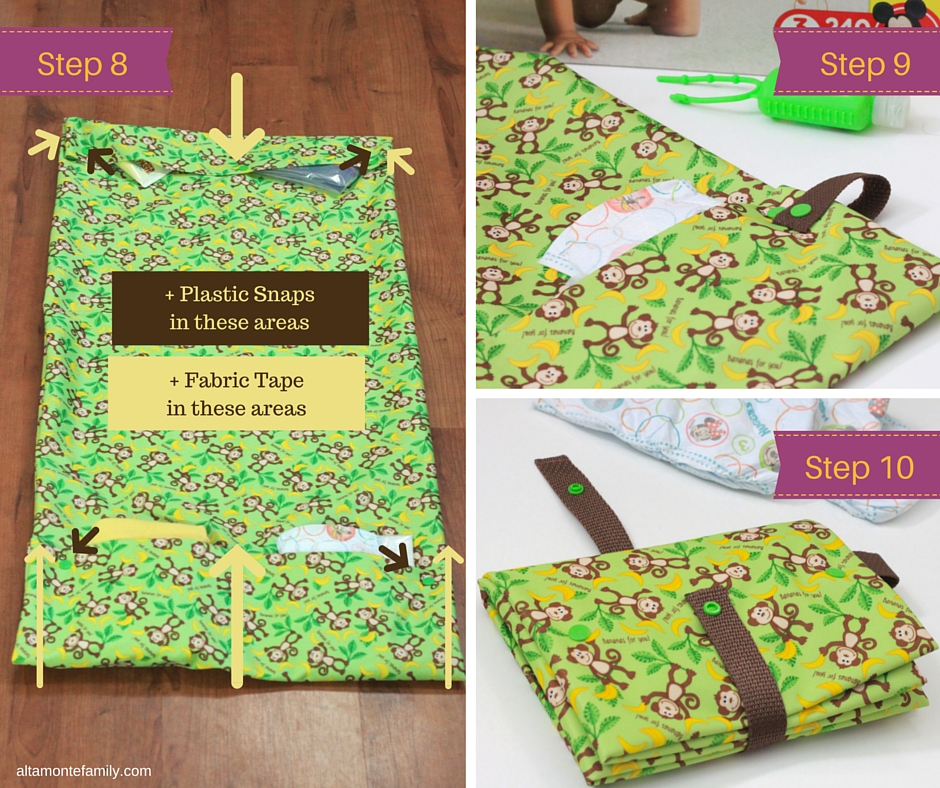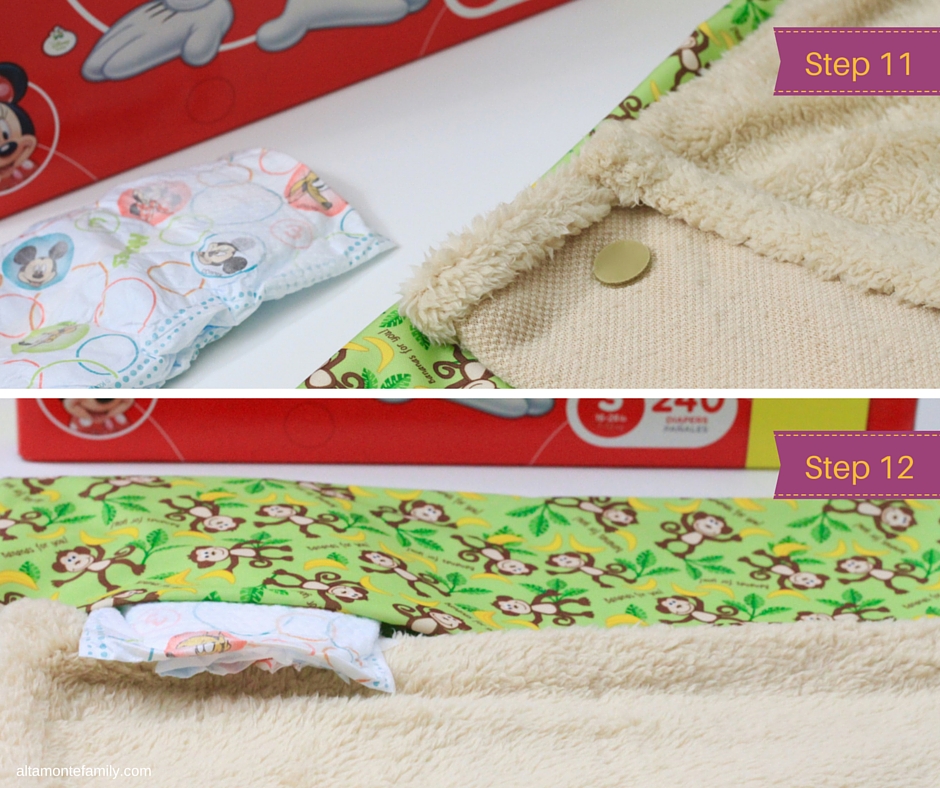 You can always skip adding the sherpa fleece material or you can replace it with another soft fabric of your choice. We really had fun making these waterproof travel clutches and can't wait to make more as gifts–think baby shower, mother-baby gift, or just because 🙂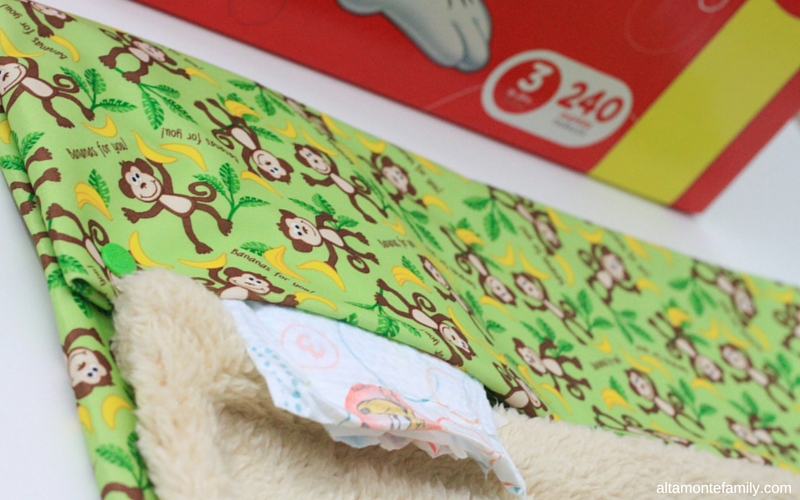 So, are you ready to start making your own no-sew waterproof travel diaper clutch? Head on over to Sam's Club to pick up a box of Huggies Snug & Dry (dont' forget about the Ibotta offer we mentioned above)! Plus, members save over $10 on their Huggies Snug & Dry Diapers (talk about great quality at great value).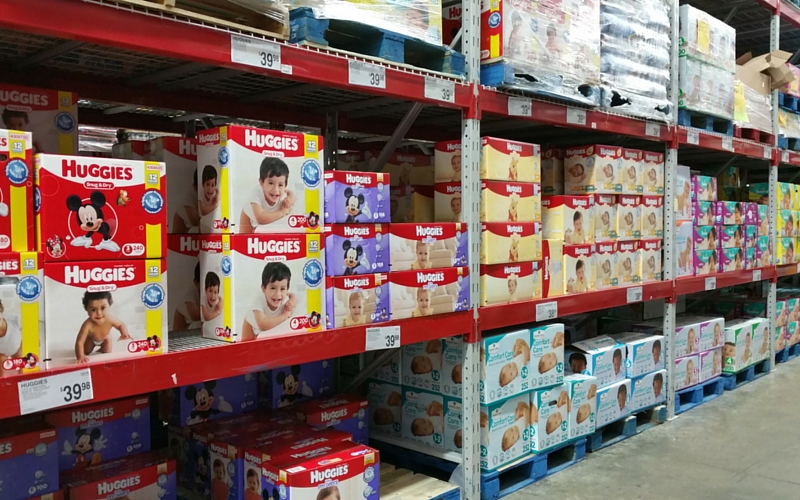 What kind of fun, DIY projects are you thinking up using Huggies Snug & Dry diapers as a guide?
---
We're Social! If you liked today's post, feel free to share, bookmark, or pin it! Follow us on Pinterest, Facebook, and Instagram for more updates on our latest projects and adventures.