This shop has been compensated by Collective Bias, Inc. and its advertiser.
All opinions are mine alone. #EveryoneSleeps #CollectiveBias
---
Do you have an "everyday" proud parent moment that you'd love to share? Sometimes, life gets too busy that I forget to "stop and smell the roses take the pictures" of all four of our children simply doing their everyday kinda thing. While they certainly don't smell like roses (hey, boys will be boys, and we have four of them!), let's just say that they each have their own unique fragrance and they're all cute in their own way. Recently, I got to capture some picture perfect moments of our baby "reading" with Dad while enjoying his new play mat, just before bedtime! Quite frankly, just looking at the picture brightened up my Monday! If you're curious about the colorful play mat in the pic, it's one of our latest crafty projects made with some adorable fabric that we found last week. It's a simple, no-sew waterproof play mat that our baby has come to know as part of his bedtime routine. Keep on reading for the tutorial!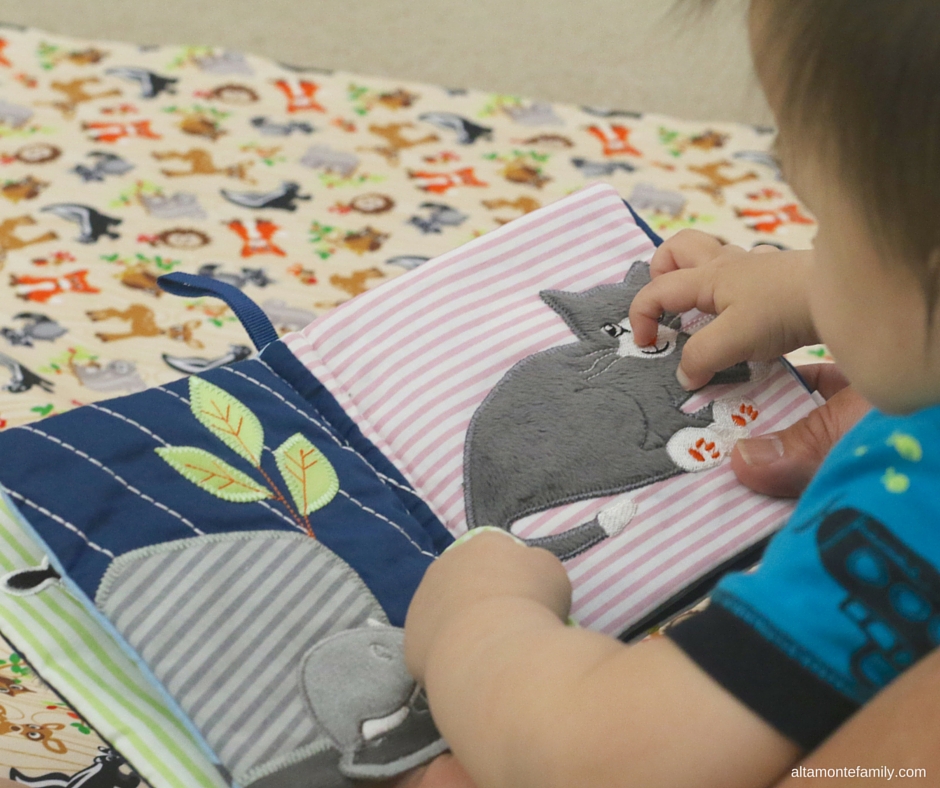 Since we love to travel, we designed the play mat to be light, not bulky (it helps to maintain our baby's bedtime routine even while traveling so he doesn't get to miss home so much and we can all get a peaceful night's sleep). It's also double-sided and waterproof on both sides–easy to wipe clean or throw in the washer and dryer. The last thing we want is to upset our baby with anything cold and uncomfortable just before bedtime, just before we're getting ready to put him in the crib. After a good 15-20 minutes of play / reading time, our little one starts finding his way into our arms and then into his crib. We've been calling it our "play mat to crib" routine.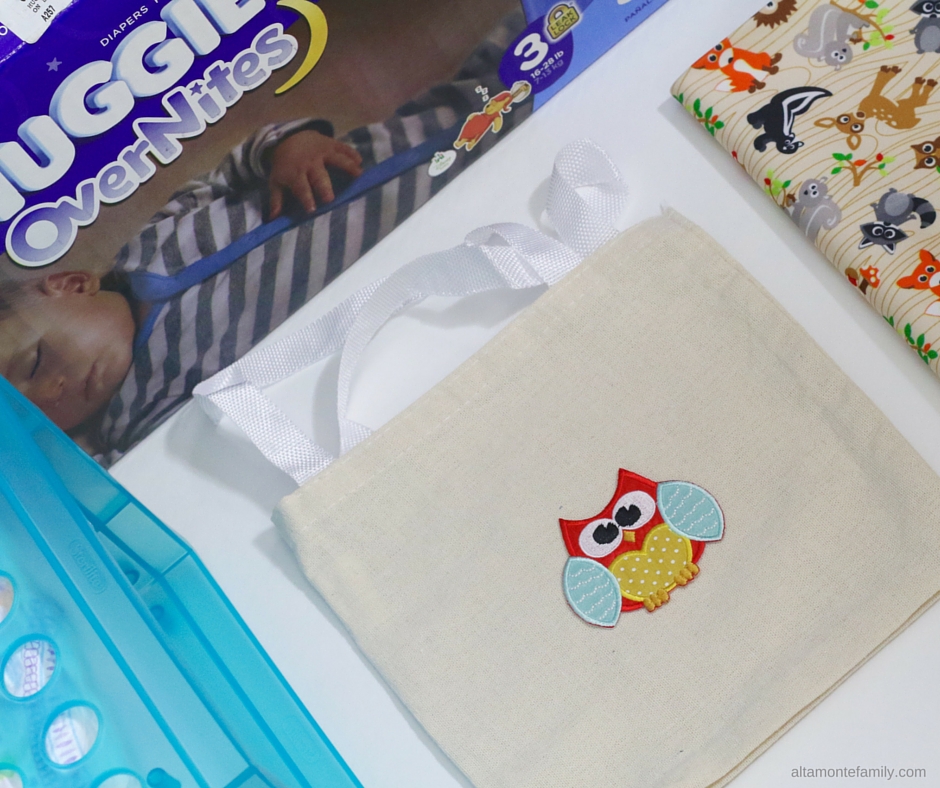 We all know that keeping baby comfy while he's sleeping is extremely important in order to enjoy a full night's sleep! So, just after his bedtime bath, you'll find him wearing some diapers that can do some real "heavy lifting". Do you also change your baby into nighttime diapers at night? We use Huggies OverNites Diapers for trusted all-night leakage protection (up to 12 hours)!
Did you know? Huggies OverNites Diapers is the #1 selling Nighttime diaper (and Huggies' most absorbent diaper).
If switching out our baby's diaper is the only thing standing between all of us and getting some much needed deep sleep, we're all for it. And we will stock up (just like how we like to stock up on cute fabric…. ahemmmm)! Who wouldn't want to set themselves up for a much happier, less sleep-deprived day (like a Monday)? Compared to competitors, Huggies OverNites has fewer leaks at night. It has helped to keep our baby's skin comfortable, dry, and healthy throughout the night–thanks to its wick away layer! We haven't had to change the sheets just before the break of dawn (while trying to soothe an upset baby), in a while!  We love how the SnugFit Waistband keeps the diaper in place all night, so we get maximum protection no matter how much our baby tosses and turns. Simply put, everyone sleeps.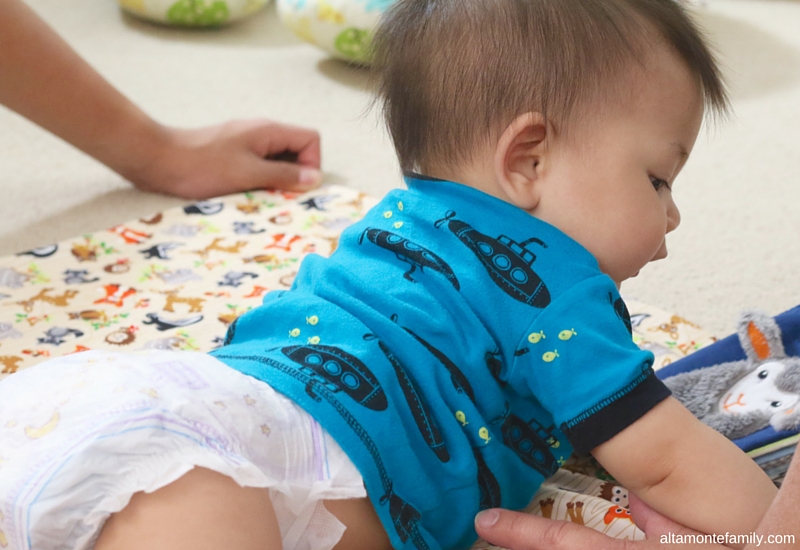 Baby Bedtime Routine
How does your baby respond to having a routine? Four kids later, we can finally say that we have one who loves routines. Sometimes, we'd like to think that he trained us into having a much better, much healthier bedtime and morning routine. He's an early riser (and a happy one to boot), and he's always ready to start the day at the breakfast table! I think I may have just given birth to a future fitness coach!! Anyway, let's take a look at our baby's most basic bedtime routine, starting with the most important step…
Step #1: He needs to be fed.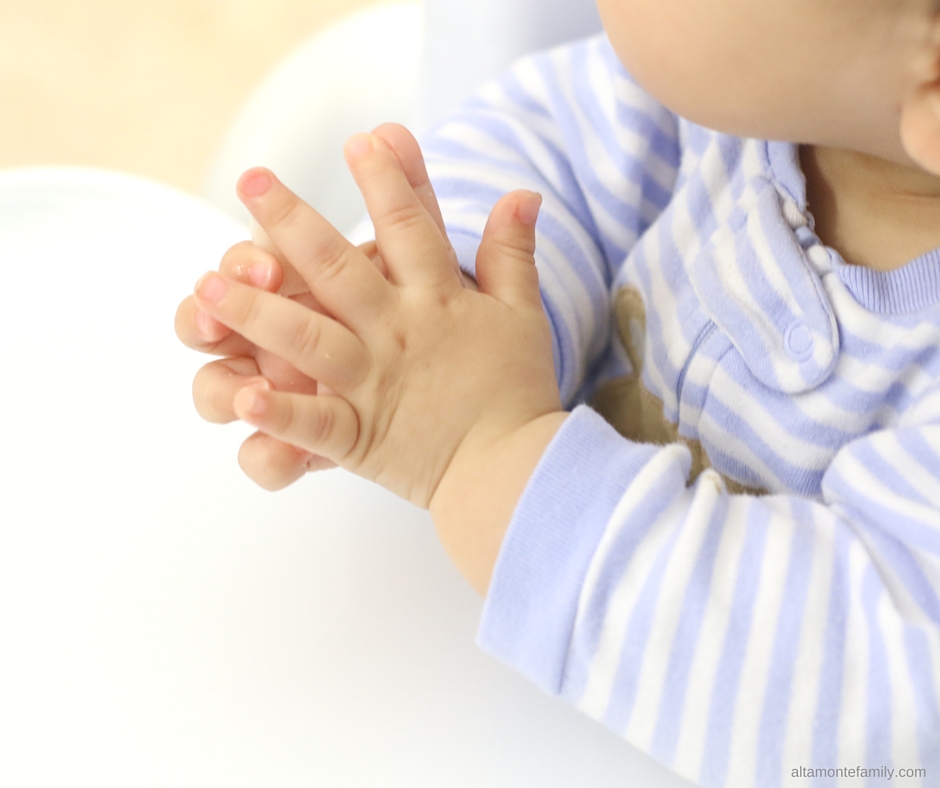 Step #2: He needs to be clean.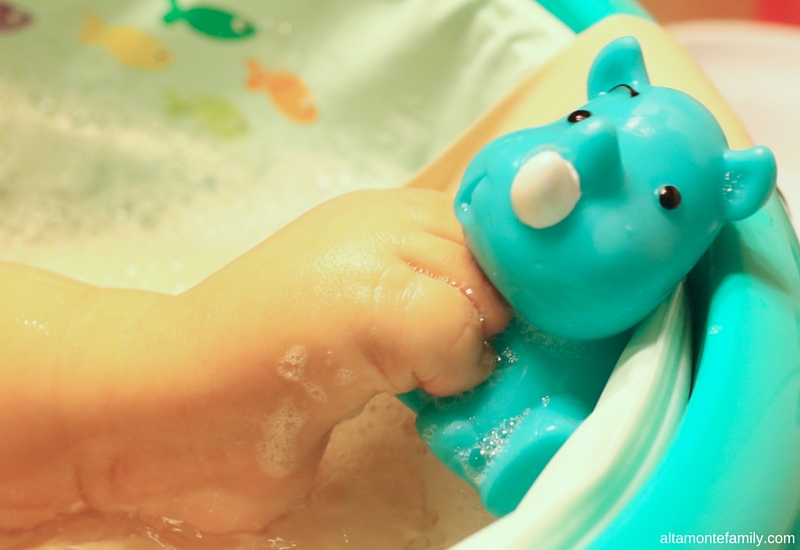 Step #3: He needs to be changed into Huggies OverNites Diapers.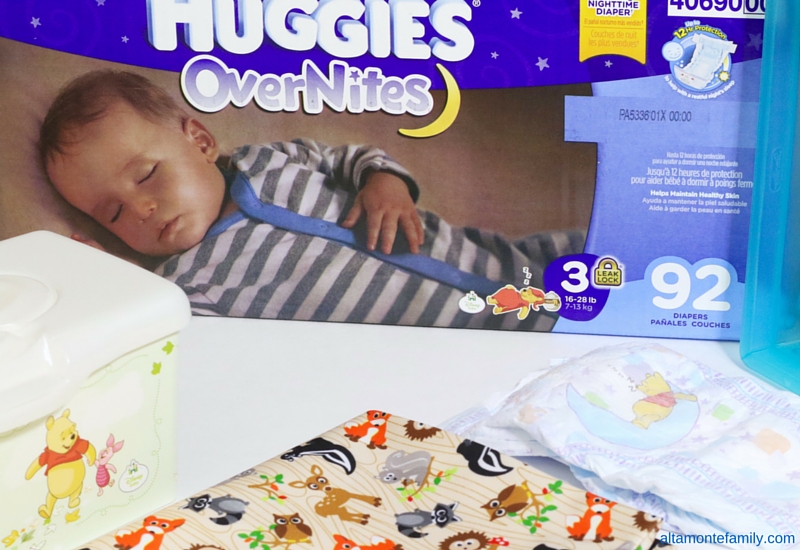 Step #4: He needs an extra 15-20 minutes of play / reading time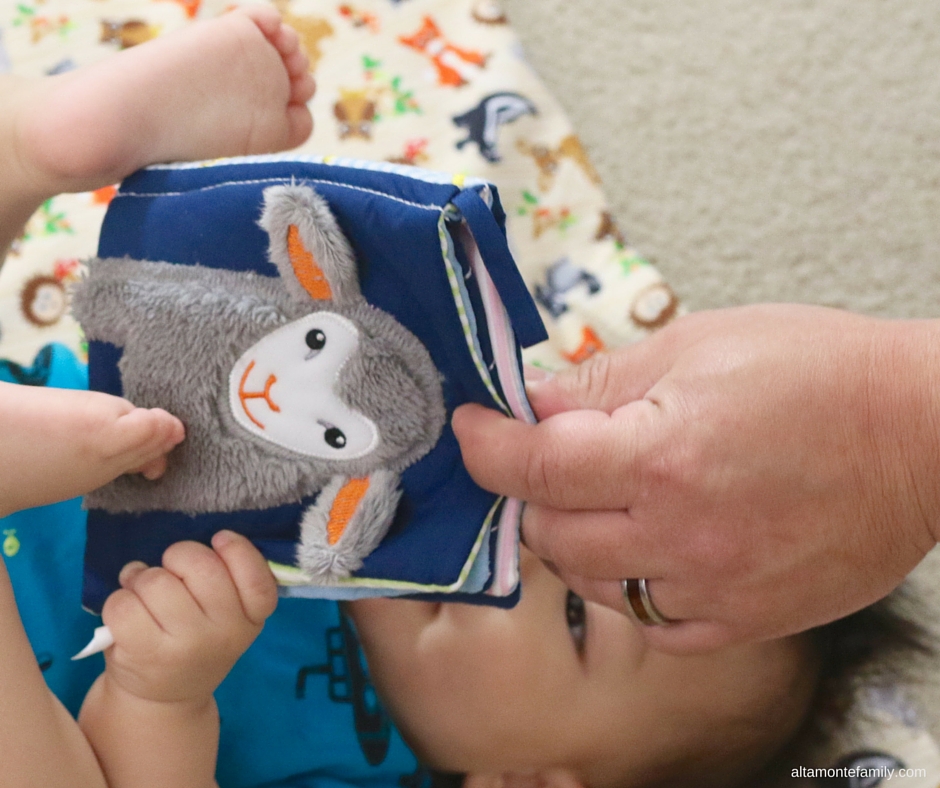 With just a few basic (and cute!!!) essentials and a few easy steps, our baby is ready to call it a day!
Pssttt— we can't help but snap a pic of the cute Disney design featuring a sleepy Winnie The Pooh resting on the moon. It matches the design on the Huggies Natural Care Wipes container!
By the way, we like to use only nice and thick wipes to clean our baby's delicate skin. Huggies Natural Care Wipes comes with Triple Clean Layers and has the right combination of thickness and softness for a gentle, sensitive clean.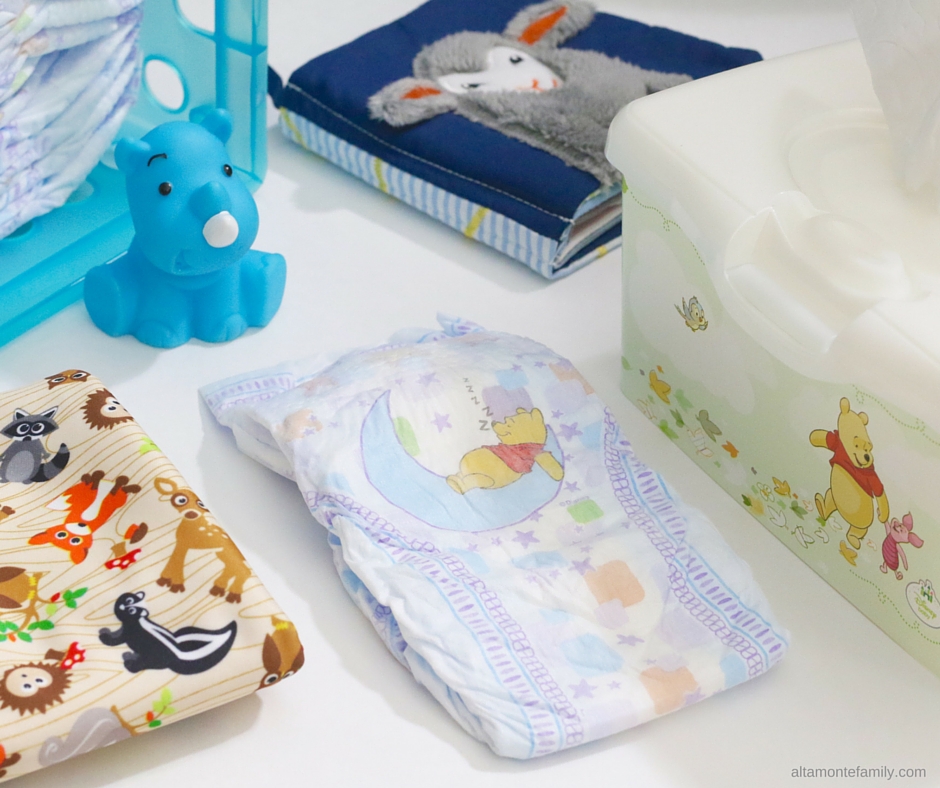 No-Sew Waterproof Play Mat for Baby
We haven't forgotten about the tutorial for our easy, no-sew waterproof play mat for baby! After all, it is one of our bedtime routine essentials!
Supplies:
1 yard printed polyurethane laminate fabric
Fabric tape
Binder clips
Scissors
Directions:
Fold fabric cross-wise (with the printed fabric on the inside and the white, waterproof side on the outside), then apply fabric tape across the 2 (out of 3) open sides to secure the fold / seam.
Carefully flip your project right side out (printed fabric on the outside), fold edges in of remaining open side (as if to make a hem), and temporarily secure with binder clips (I don't like working with pins and needles).
To avoid gaps, place a small amount of fabric tape around the 2 corners before applying the rest of the fabric tape).
Apply fabric tape to secure the seam (leaving no remaining open sides), removing the binder clips as you go along.
Optional: Use an iron (gentle heat) to press the sides and corners to give it a more even look.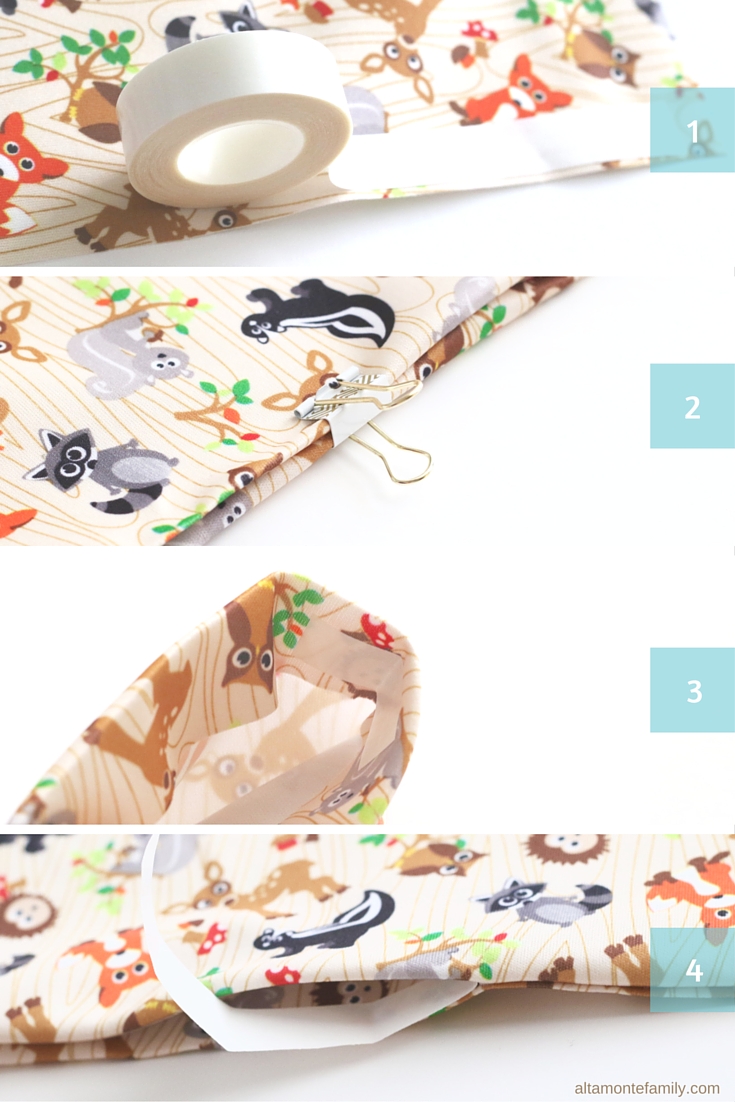 Before we go, here's a link to a coupon you can use to stock upon Huggies OverNites Diapers (we found them at Target)!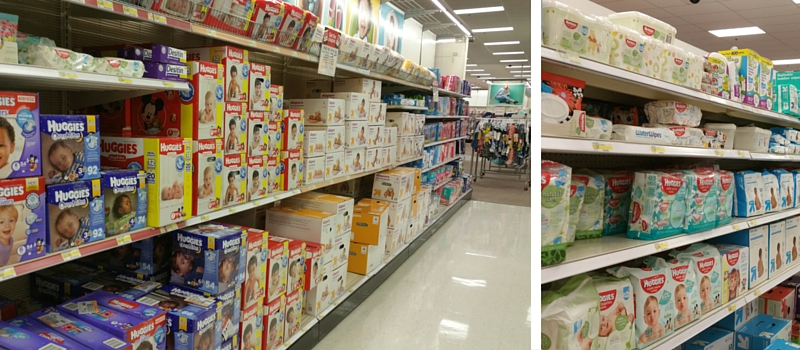 Have a wonderful week (and a more peaceful night's sleep)!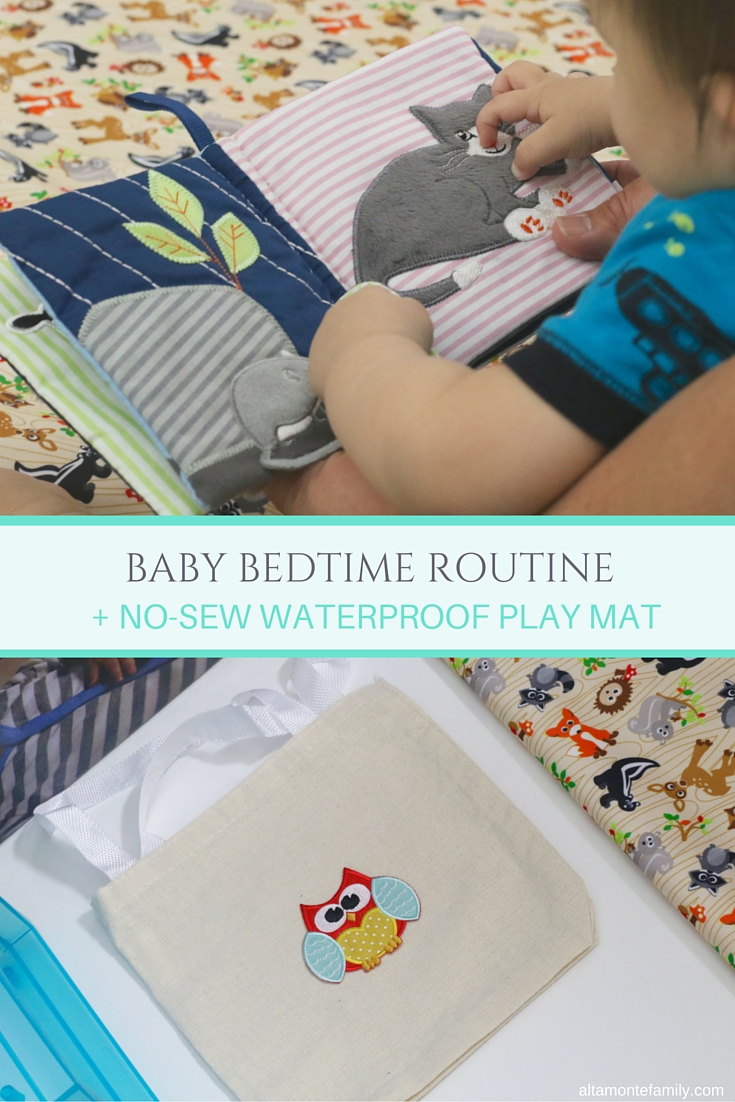 ---
We're Social! If you liked today's post, feel free to share, bookmark, or pin it! Follow us on Pinterest, Facebook, and Instagram for more updates on our latest projects and adventures.