How has your Spring Break been coming along? The weather has been so delightful over here in Central Florida! It turns out that we missed the whole winter that lasted a whopping 3 weeks while we were in Hawaii, and we also missed what was left of it while we had a mini "staycation" at the hospital and a cancer scare shortly after our trip. Ugh! Needless to say, we're getting back on track, by God's grace (we'll share more details in our devotions). The good news is, we're bringing back the superfoods into our regular diet after what seems to be a quarter-long break (from holiday food to vacation yummies and finally IV fluids and antibiotics). We are so ready to talk about meal planning with superfoods, and we're sooo happy you're here to join us!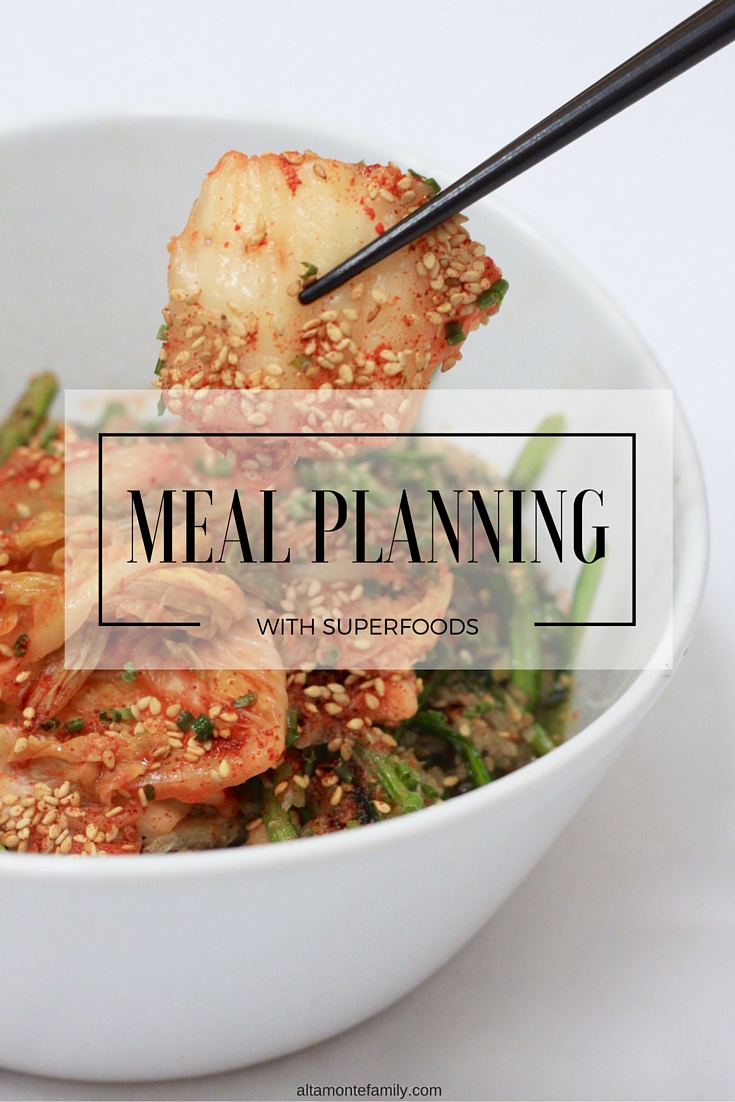 Meal Planning With Superfoods
We've got 10 tips to get you started with meal planning with superfoods with your family…
A quick note about meal planning: If you haven't really done any meal planning before, don't fret. A slow start was a great launching pad for us. We started by planning out our weekday dinners based on our schedule for the week, combining take-out, eating-out, make-ahead meals, slow cooker stuff, new experiments, and repurposed leftovers. Perhaps the most important part of the meal planning process is coming up with your goals and objectives. For us, it's about eating healthier and incorporating more superfoods back into our diet.
Tip #1: Get the kids involved
Let's face it: not all kids are too thrilled about superfoods! Based on our experience, they tend to be more excited about eating them when they're involved in the meal planning process. This includes building a grocery list with their favorite fruits and veggies (and having them pick out the best looking fruits and veggies at the store) and researching new superfoods to add to the grocery list (in our case, dandelion leaves–you'll see them sprinkled throughout this post).
Tip #2: Think "outside the bag" even during snack time
Snack time is one of the easiest times to add variety to a meal plan. Whenever possible, we like to purchase fruits and vegetables that haven't been prepackaged. Organic carrots from the local farmer's market (or from the organic produce section of the grocery store) make for great snacking, especially while hungry family members patiently await the meal that's cooking in the kitchen.
Making homemade trail mix with the kids is not only fun; it also gives us more control over what goes into our snacks! For example, whenever we want to add pepitas or pumpkin seeds to our diet, we make our very own crunchy wasabi trail mix!
Tip #3: Try at least one new recipe (or superfood) per week
To keep things interesting, it's a great idea to try at least one new recipe or superfood each week. On a busy week, we'd simply swap out basic greens with another superfood just to rotate things a little bit. For example, this Filipino dish is traditionally made with Kabocha squash and string beans. We experimented by using dandelion leaves instead of string beans–and we loved it!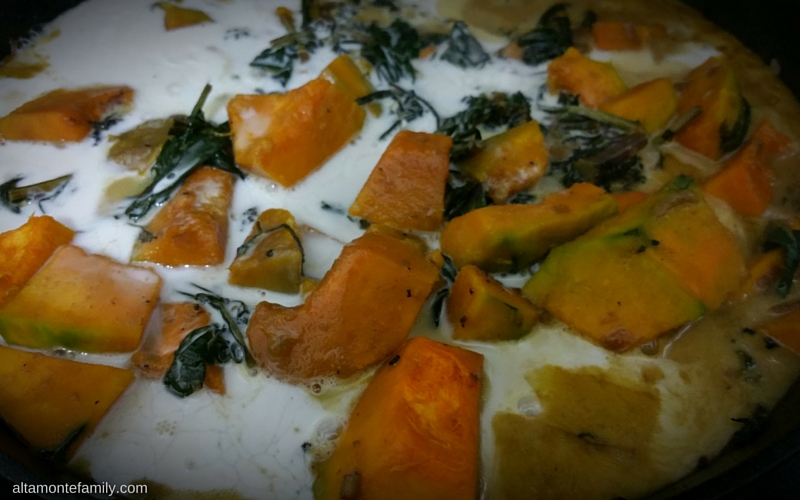 Tip #4: Mix 'em up with comfort foods
For many members of our family, Kielbasa sausage is a comfort food. From time to time, we like to combine comfort foods with superfoods, like lacinato kale. You may have seen our recent post about our Cheesy Kielbasa Kale Casserole recipe.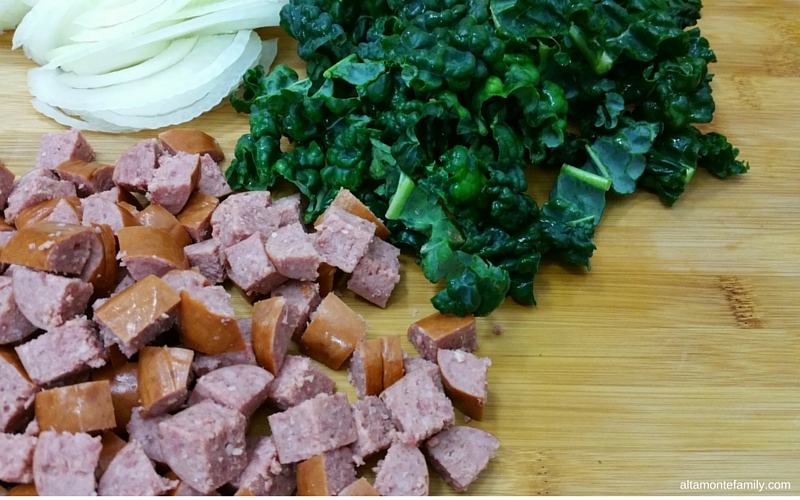 Tip #5: Make ahead basic proteins to mix with superfood greens at a later time
One of our favorite time-saving make-ahead proteins would be ground beef cooked in a slow cooker. We simply leave the ground beef in there on high for 2 hours while carefully mashing it in between. Once it cools, we store the meat by the pound in resealable baggies for use throughout the week. It's so easy to reheat the ground beef in a skillet and then add veggies and spices of our choice (like turmeric and cumin).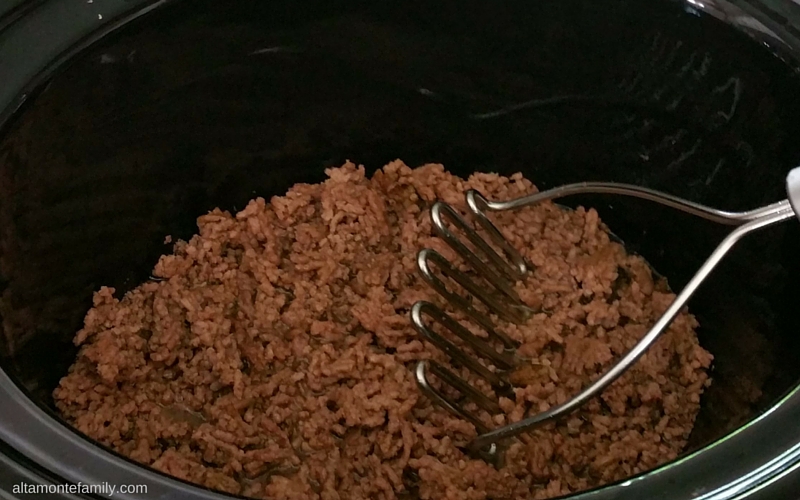 Ground beef is a delicious addition to bitter greens like dandelion leaves, kale, or Swiss chard, especially when cooked in a little bit of sesame oil.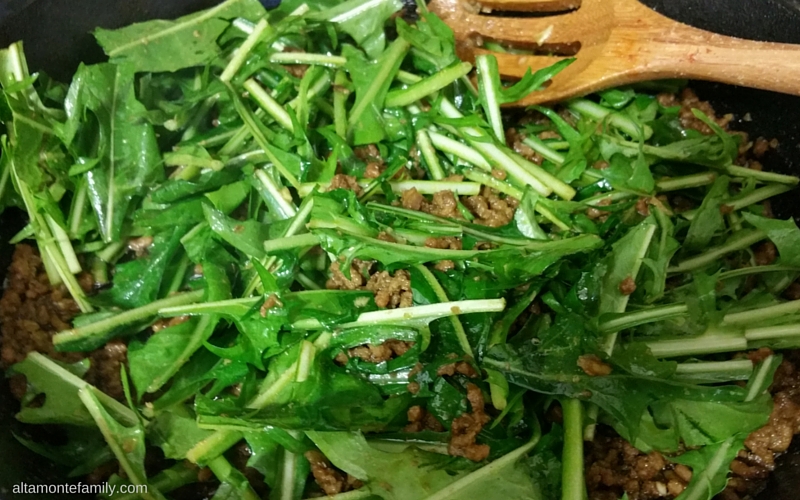 Tip #6: Consider buying take-out proteins that pair well with superfood sides
For us, busy days mean eating out or buying take-out. Rotisserie chicken is one of our go-to solutions: our kids love it and it's so easy to pair with side dishes made with superfoods.
Tip #7: Make ahead side dishes that go well with flax meal
Side dishes are another way to add variety to a meal plan. You may have noticed by now that we have a slightly low tolerance for meal repetition. How about making some skin-on slow cooker mashed potatoes and adding a little bit of flax meal? We shared our recipe for these easy mashed potatoes in a previous post.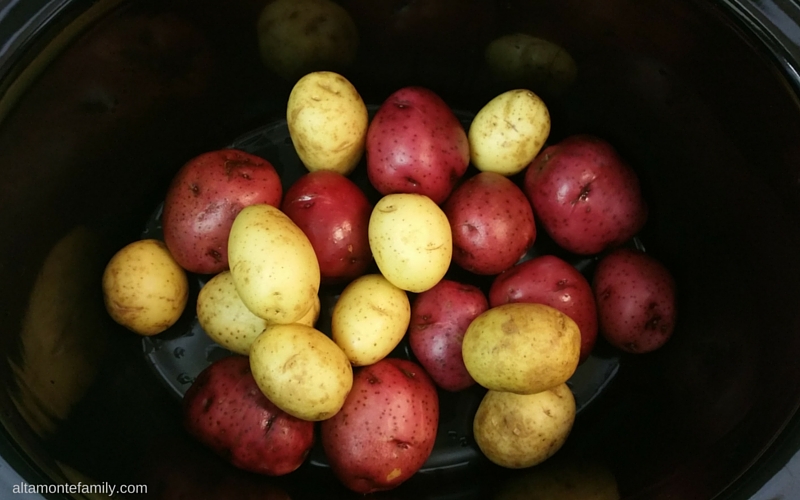 Tip #8: Make your toppings count
One of the easiest ways to add superfoods to your meals is by adding them as a topping! Sesame seeds aren't just for burger buns. We transformed this traditional Korean dish (sesame watercress) to sesame dandelion greens topped with kimchi and sesame seeds.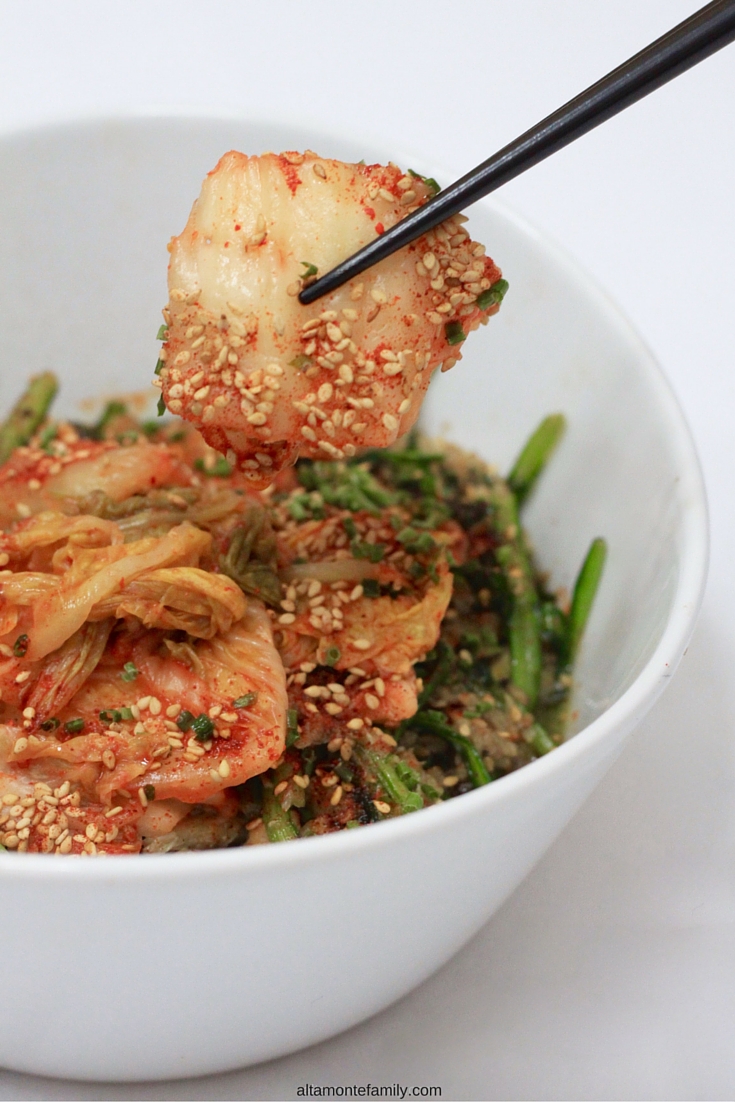 Tip #9: Make your own jam
Jam it up with the help of chia seeds! No cooking required! Think of all the supercharged menu possibilities for breakfast, brunch, or snack time with your own homemade jam… think coconut flour waffles, pancakes, raspberry chia peanut butter bars, hmmm… what else?  In just under 5 minutes, we prepared some homemade raspberry chia jam combining 1 cup of fresh raspberries (crushed), 1/4 cup chia seeds, 1 tbs warm water, and 1/2 cup of raw agave nectar. We let it sit in the refrigerator for about an hour before adding in 1 tbs of flax meal. Super easy!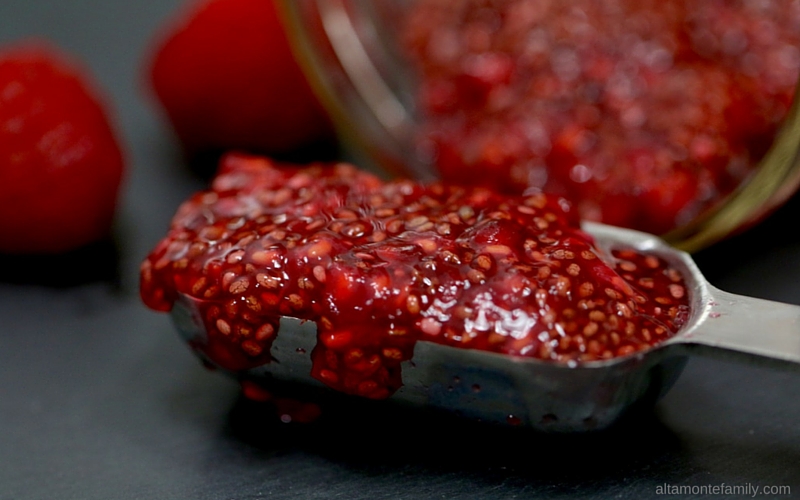 Tip #10: Supercharge leftovers
Last but certainly not the least… let's talk leftovers. Leftover goodies can turn into delicious side dishes or entrees! We shared how we added kale, cheese, and Kielbasa sausage to give leftover mashed potatoes a second life.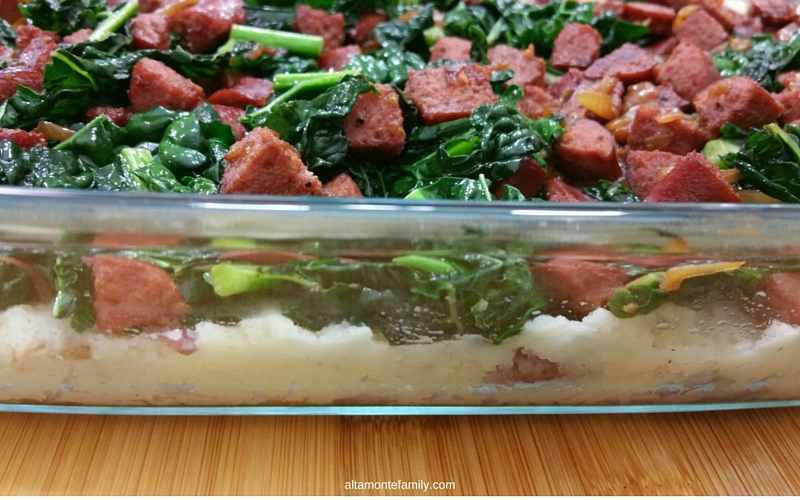 We also added some mangoes and avocados to leftover Pico De Gallo to make a delicious, low carb breakfast omelet. They also add a nice pop of flavor to Sloppy Joe meatloaf sliders!
We hope these 10 ideas inspired you to incorporate more superfoods into your meal planning. In most cases, it doesn't always have to be a complete recipe or meal time overhaul. It's really more about purposefully adding them to your daily routine, and making meal plans helps us to accomplish just that.
How do you include superfoods in your daily meals and snacks?
---
We're Social! If you liked today's post, feel free to share, bookmark, or pin it! Follow us on Pinterest, Facebook, and Instagram for more updates on our latest projects and adventures.