This shop has been compensated by Collective Bias, Inc. and The Coca-Cola Company.
All opinions are mine alone. #BestSummerBBQ #CollectiveBias
---
Last-minute BBQs don't have to be blah! When we found out that an "old young friend" from Hawai'i was going to be in town for a few days, we immediately knew that we wanted to infuse a bit of those delicious flavors from home. After all, he's like our 'ohana (family), so we wanted to give him the best Summer BBQ ever! We made some kalbi-inspired grilled short ribs, easy BBQ chicken, and kalbi hotdogs along with grilled pineapple, grilled veggies, and our favorite kimchi slaw! Yes, we went all out on the food, and we can't wait to tell you about the marinade and dry rub that we used!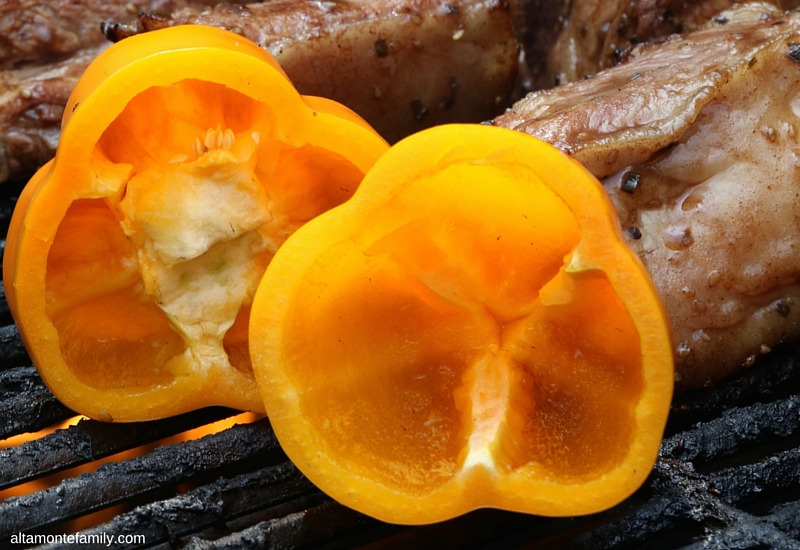 Summers (including unofficial Summers) in Florida are HOT as we know it, so we made sure we had a beverage cart set up right by the grill and close to the pool. Lemonade is a Summertime favorite in our home, and we just happen to know about a conveniently refreshing alternative to homemade lemonades: Simply Lemonade®! No need to make homemade lemonade when you stock up on these guys–and here's the best part: you get refreshing, all-natural lemonade with no added preservatives, colors, or artificial flavors!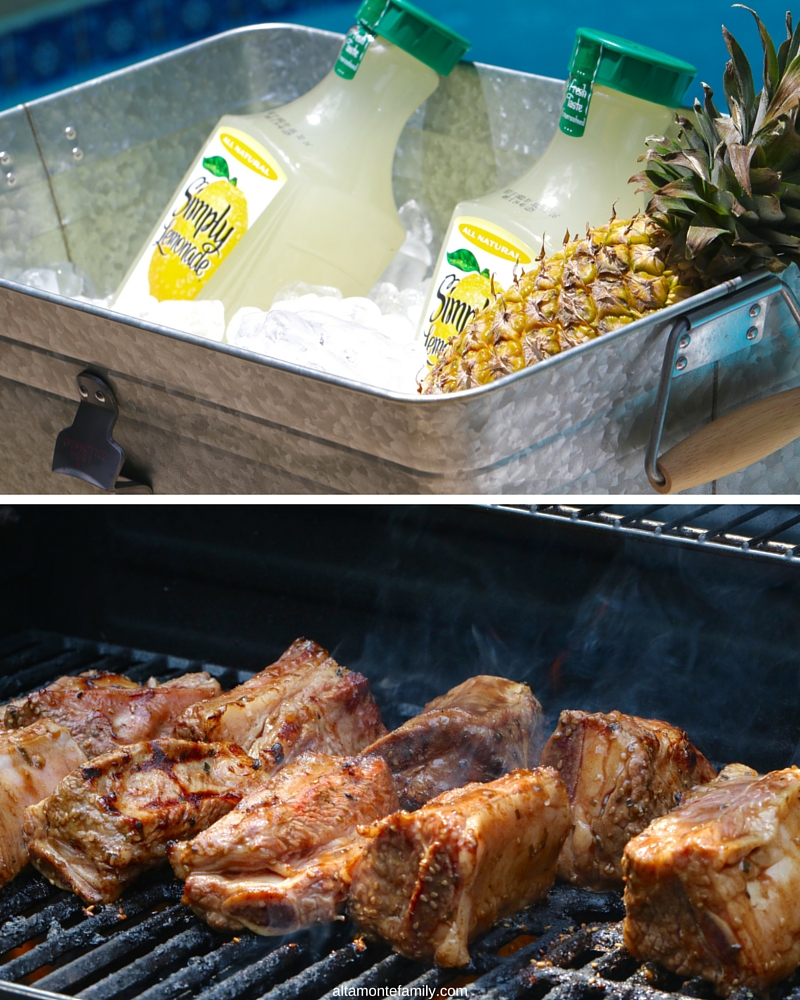 Mmmmmm…. once you get a whiff of that delicious taste of Summer sizzling on the grill, you'll probably want to pour some of that Simply Lemonade® into a glass (or large mason jar) while waiting for your meal! We already love the fresh taste experience but we thought we'd add a sprig of mint just for that extra pop of color.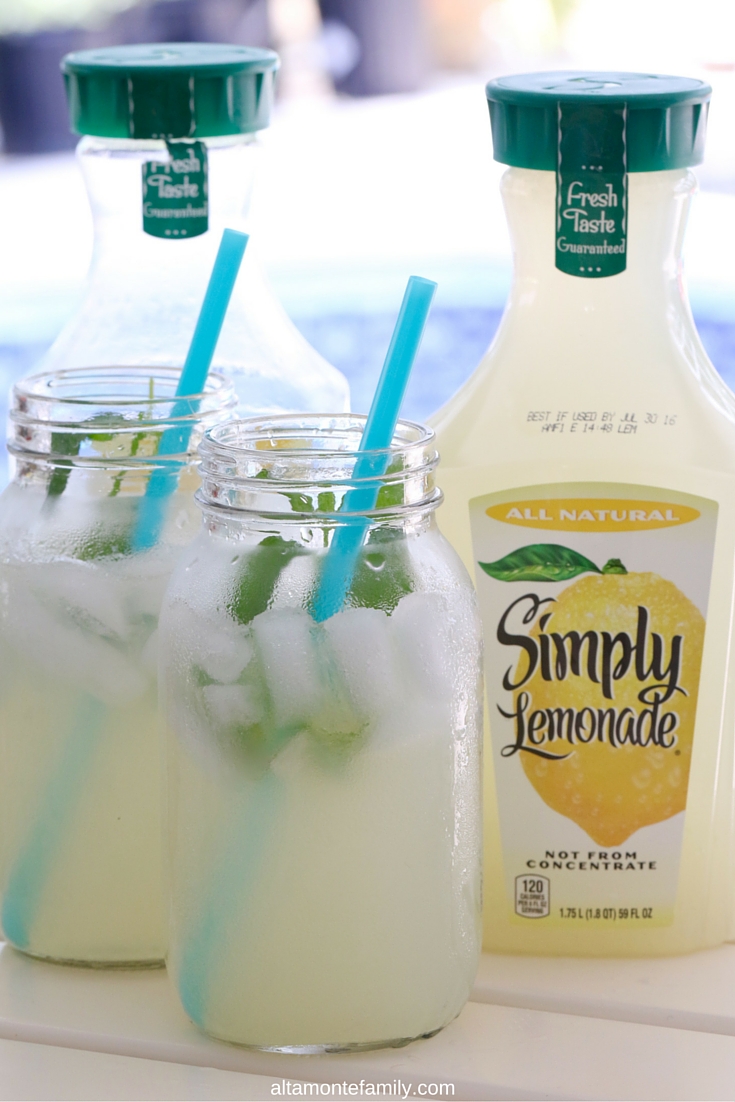 Of course, our poolside BBQs wouldn't be complete without Coca-Cola® de Mexico!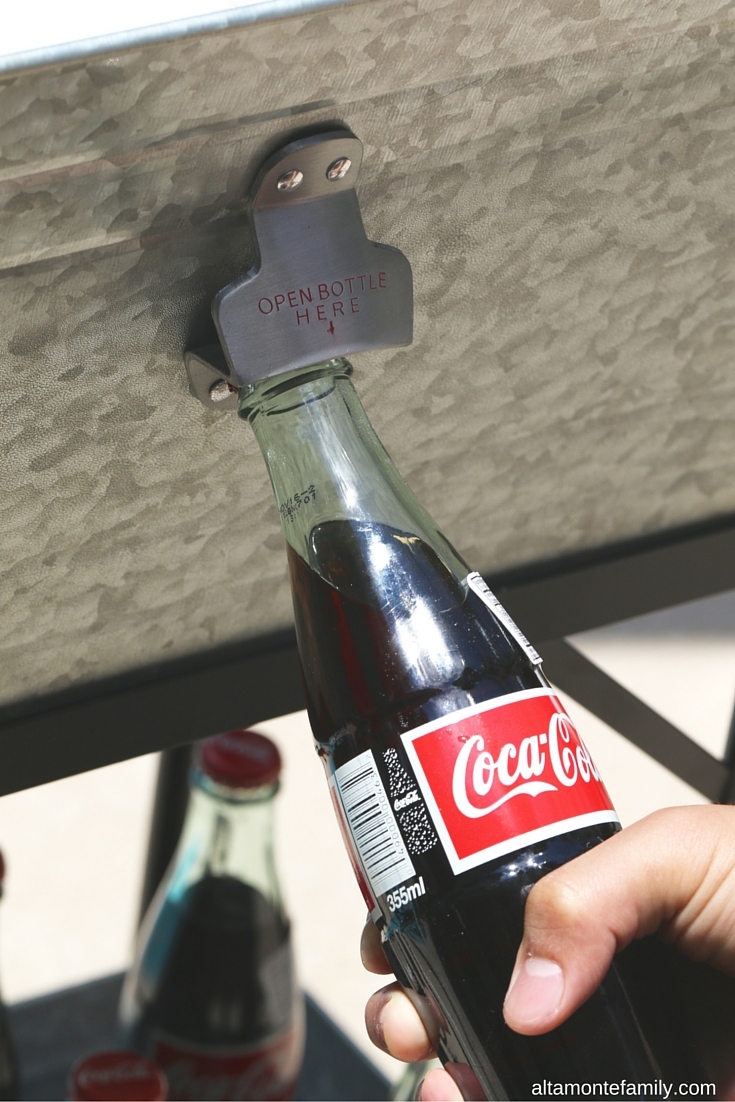 We can't say "no" to great-tasting soda sweetened with real cane sugar, with no high fructose corn syrup! Plus, these Coca-Cola® de Mexico bottles are just so much fun and oh-so-refreshing especially by the poolside when it's suuuuuper hot outside!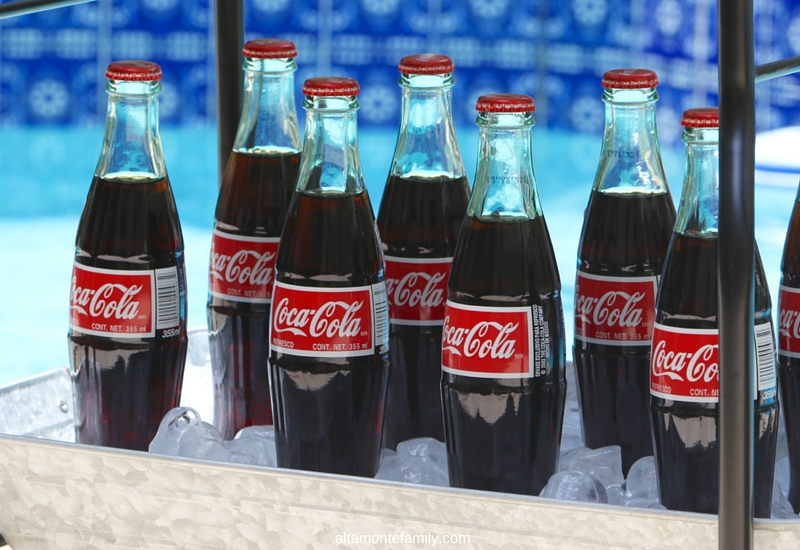 They're also perfect for the built-in ice bucket on our patio table… along with some pineapple that's ready to go on the grill! Do you like grilled pineapple?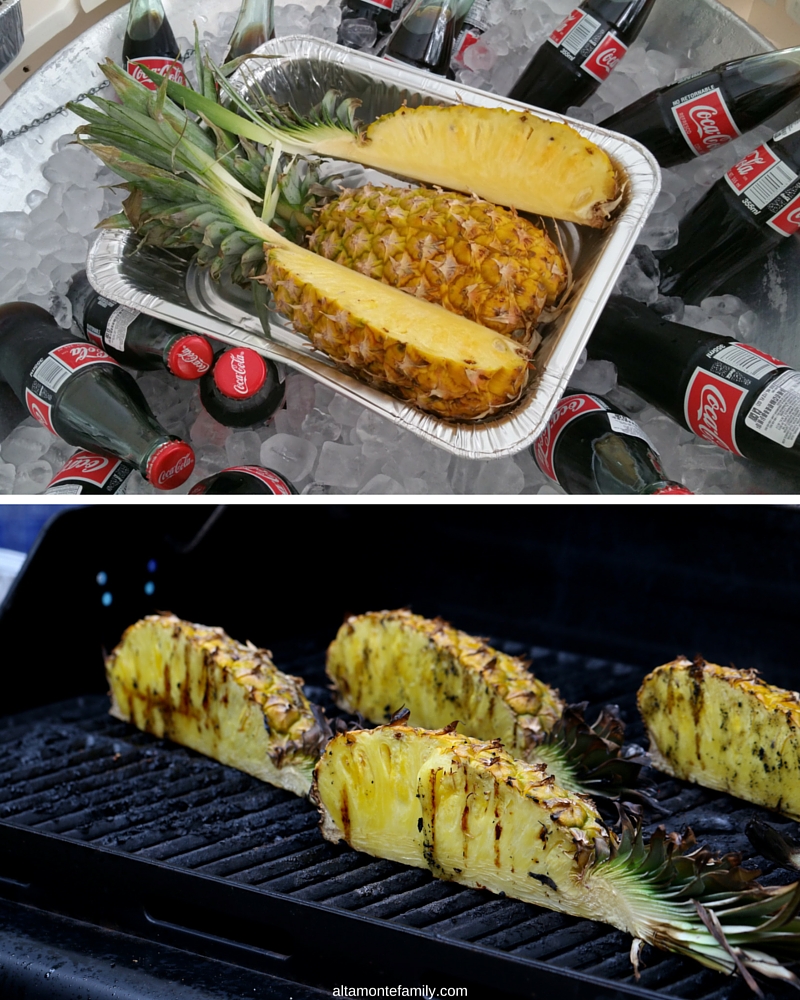 Wouldn't you agree that some fruits, veggies, and herbs taste better on the grill during the Summertime? We even grilled and stuffed some bell peppers with kimchi slaw and grilled pineapple… just because! They turned out absolutely delicious and scrumptious after we brushed them with a little bit of the kalbi-style marinade that we made using KC Masterpiece® BBQ Sauce Mix & Dry Rub!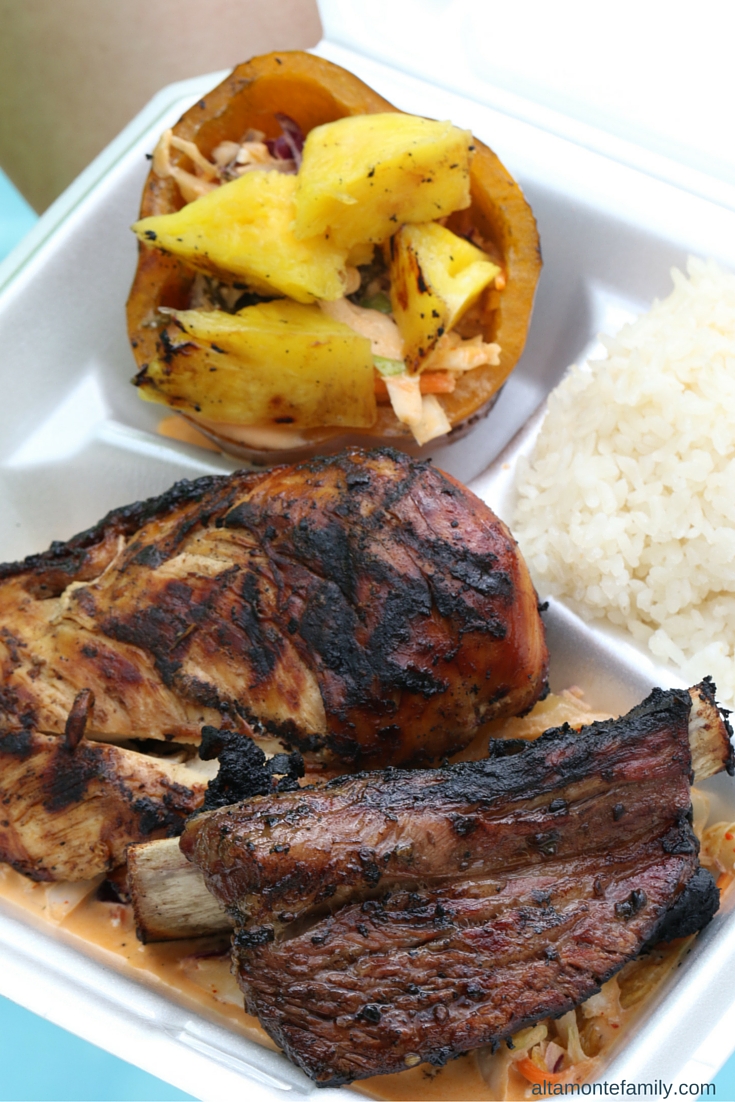 To keep things simple without sacrificing flavor, we used the same ingredient (KC Masterpiece® BBQ Sauce Mix & Dry Rub) for making the marinade as well as the dry rub (psstt– you can also use it to make BBQ sauce)! It really makes it easy to customize meals just the way we like it. You'll even find a handy dandy "flavor wheel" on the back of the package, to help you get started!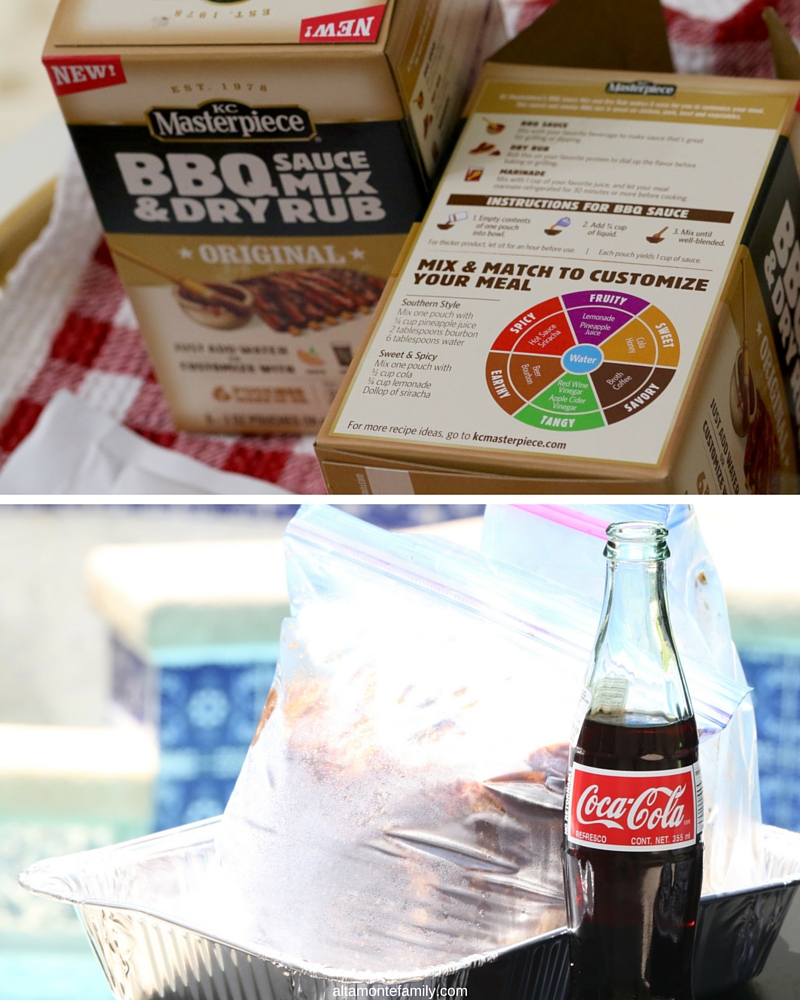 We customized our marinade for the Kalbi-Style Grilled Short Ribs by adding Coca-Cola® de Mexico (we use it to tenderize the meat). Simply Lemonade® or Gold Peak® Tea are also great add-on's for other mouthwatering recipes!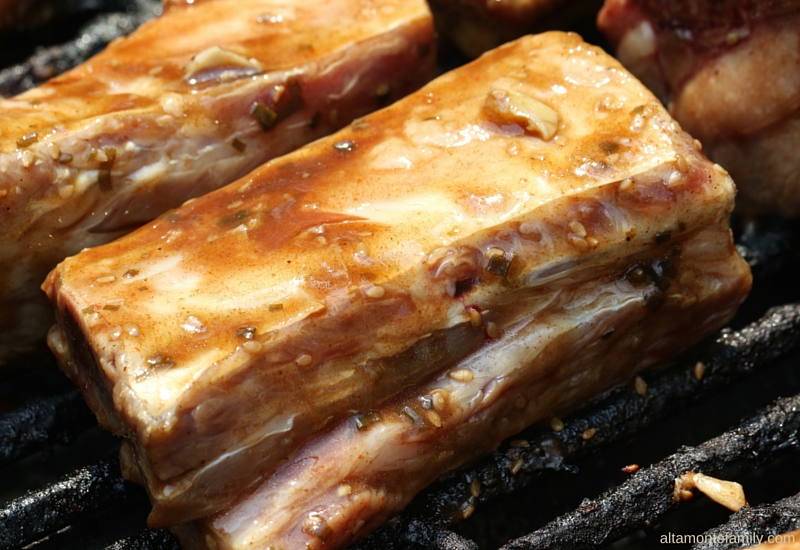 We made sure we provided options beyond the traditional hotdog and hamburger, so we also made some easy BBQ chicken (it's easy because we simply used the KC Masterpiece® BBQ Sauce Mix & Dry Rub as a dry rub) and kalbi hotdogs!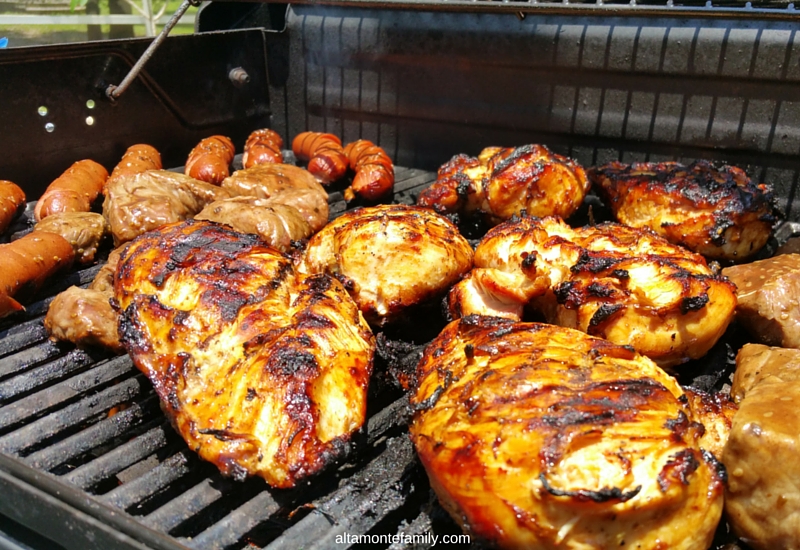 If you look closely, you'll see that we marinated the hotdogs (using the same marinade that we made for the Kalbi-Style Grilled Short Ribs)!
Have you ever tried marinating hotdogs before laying them on the grill?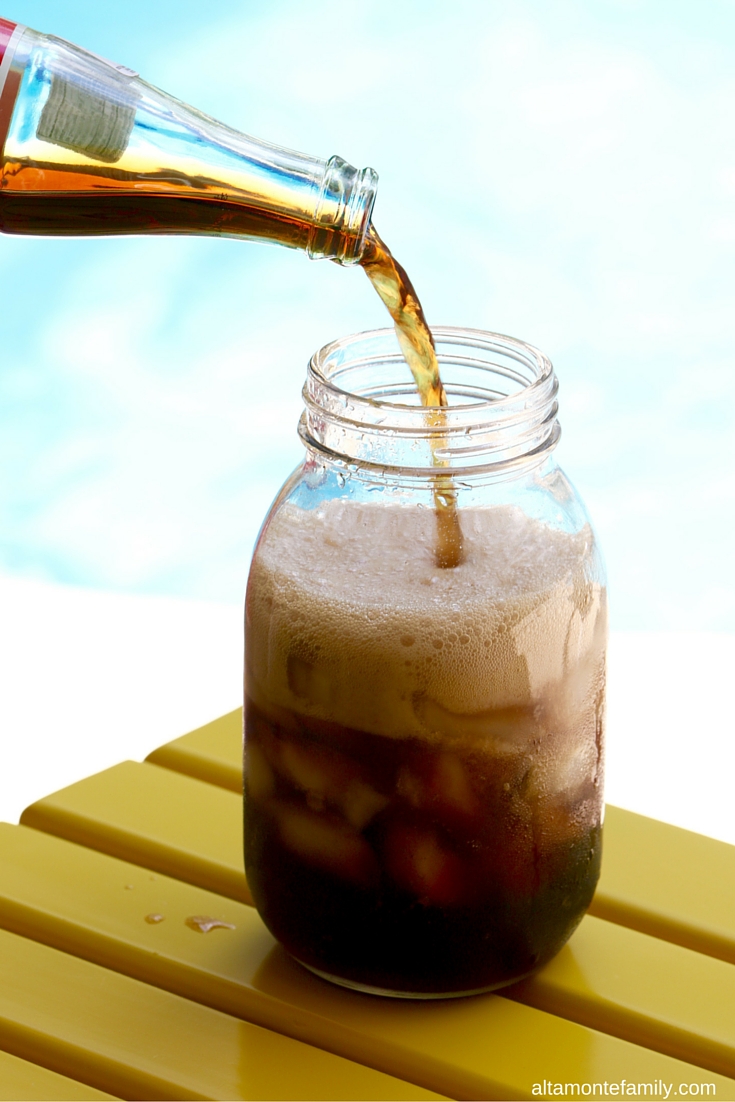 Anyway, we served the food "plate lunch style", reminiscent of our time living in Hawai'i. We didn't have time to make Hawaiian-style "mac salad" but we did have a delicious substitute. Wanna try some stuffed grilled peppers with kimchi slaw and grilled pineapples?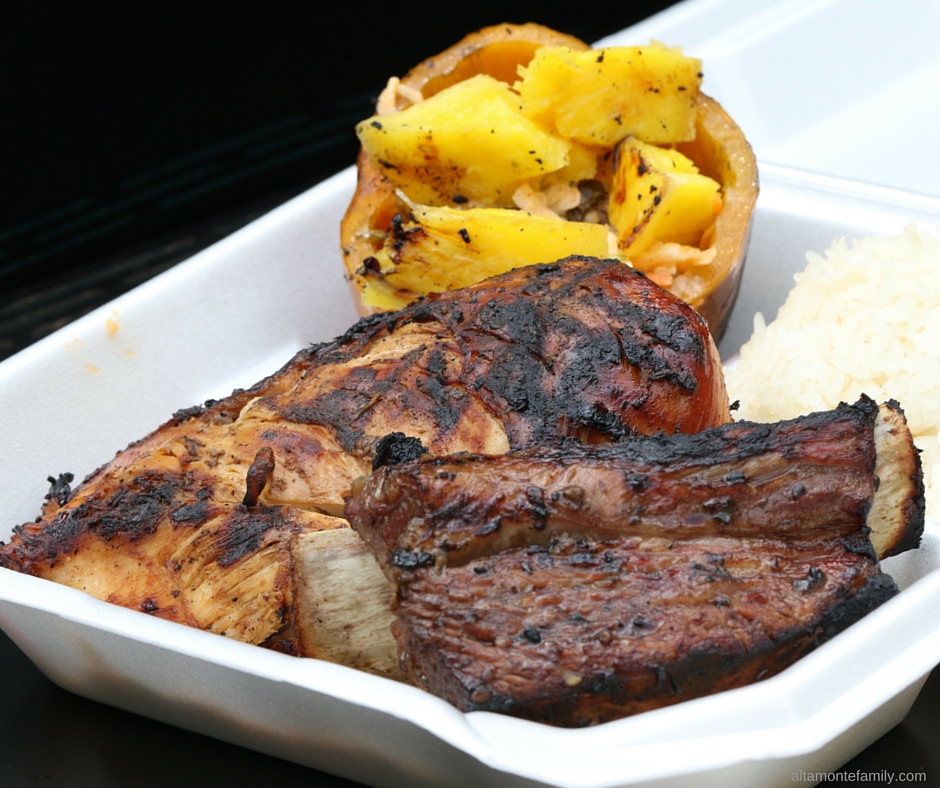 Recipe: Kalbi-Style Grilled Short Ribs
We used English-cut short ribs instead of the traditional flanken-style short ribs. That's simply because that cut is a bit more difficult to find in our area. We also didn't slather on additional marinade while the short ribs were cooking on the grill to lessen the amount of BBQ sauce drippings that may make their way into the pool 😉 Of course, you can always add more marinade to get more flavor into the meat, if desired. You can also make shallow slices on the short ribs (after they've been cooking for a little while) to get more of that kalbi flavor throughout.
Servings:        8 – 10
Prep Time:    15 minutes
Cook Time:   1 hour (marinade reduction) and 30 minutes (grilling time)
Total Time:   1 hour and 45 minutes
Ingredients:
8 – 10 pieces English-cut short ribs
For the marinade:
Directions:
In a medium-sized pot, combine all marinade ingredients and cook on medium to medium-high for 1 hour, gently stirring in between, then let it cool for 1 hour.
Place short ribs in marinade, cover and/or seal in a resealable plastic storage bag, then refrigerate overnight.
Lay marinated short ribs on gas grill (with a temp of 350 – 450 degrees) then cook for 15 minutes on each side (closing the lid in between).
Optional: For those who prefer more flavor infused into the meat (or if they prefer it well done), remove short ribs from the grill to make shallow slices (grooves) on the meat. Slather on some extra marinade and lay them back on the grill for a few more extra minutes.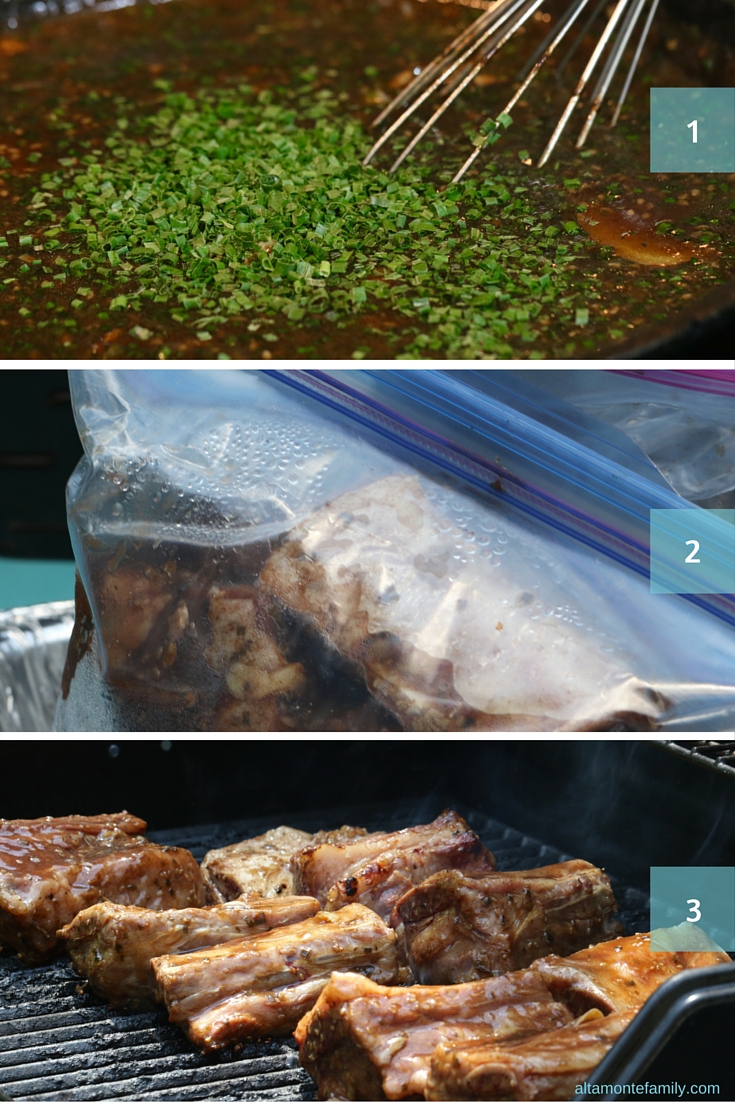 Serve and enjoy with your favorite Summer beverage! You already know that we like Simply Lemonade® and Coca-Cola® de Mexico! Our friend likes to mix Simply Lemonade® with tea. Maybe we should try that one of these days! Have you ever tried that combination before?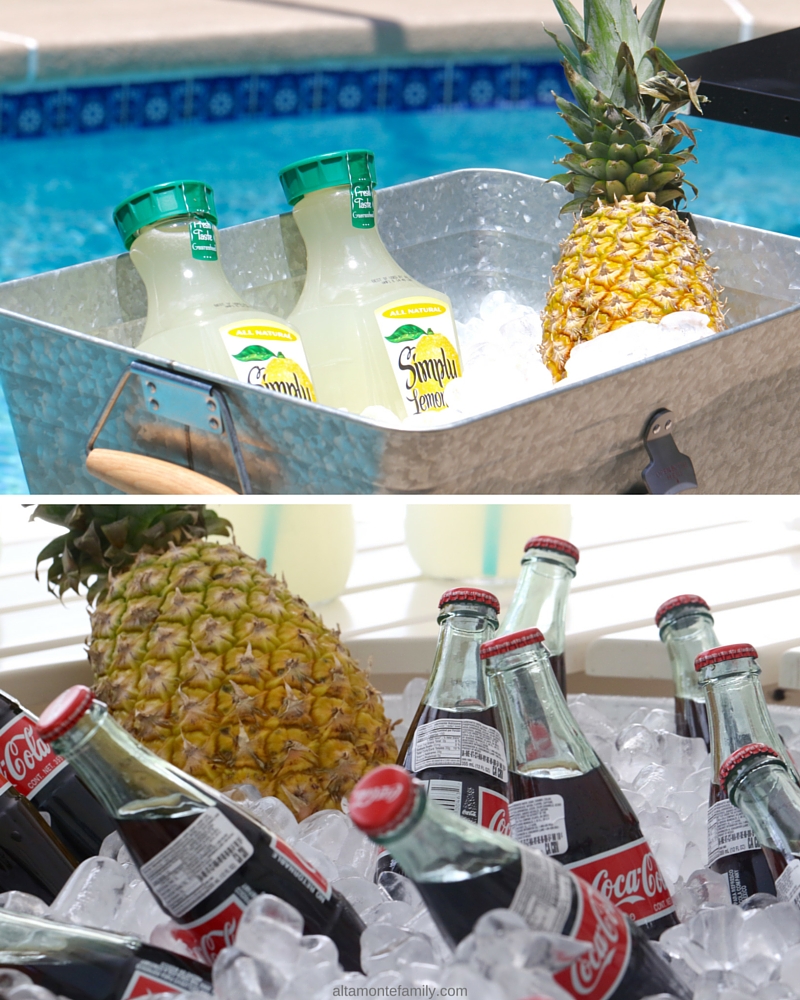 Anyway, shopping at Sam's Club was a huge help because our last-minute entertaining efforts didn't appear to look (or taste) last-minute at all! We only chose the best ingredients and Sam's Club is a great place to pick up large quantity items for Summer entertaining.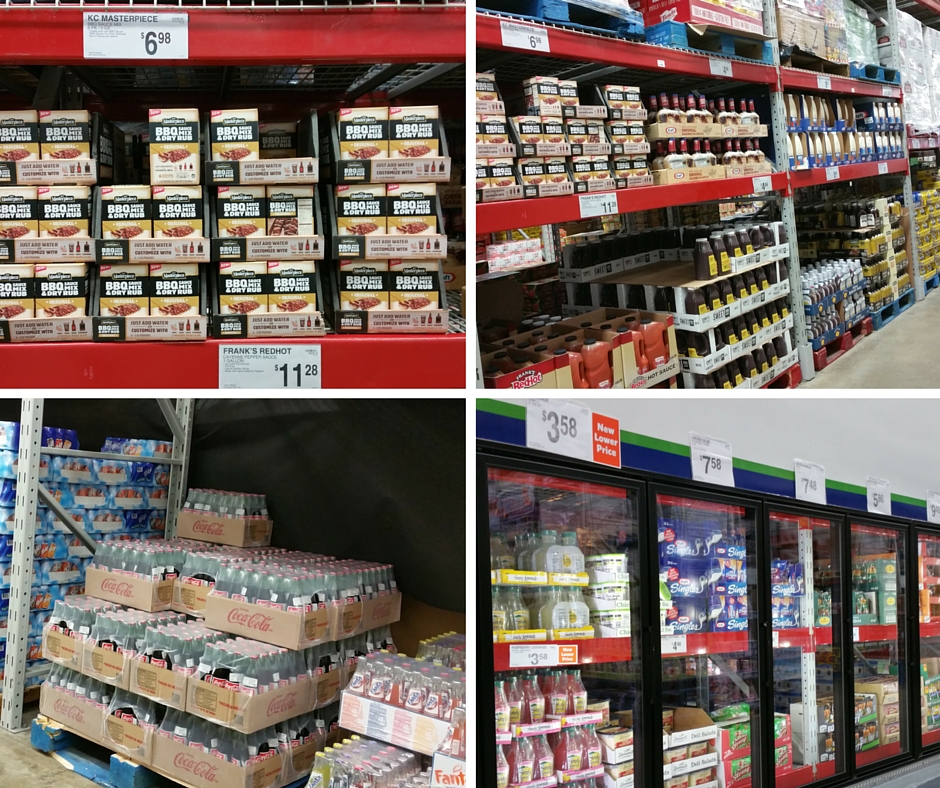 Ready to make your shopping list?
Head on over to Sam's Club and don't forget to add Simply Lemonade® and Coca-Cola® de Mexico to your list and, of course, a box or two of KC Masterpiece® BBQ Sauce Mix & Dry Rub to make the best Summer BBQ ever!
Have a wonderfully delicious and refreshing Summer!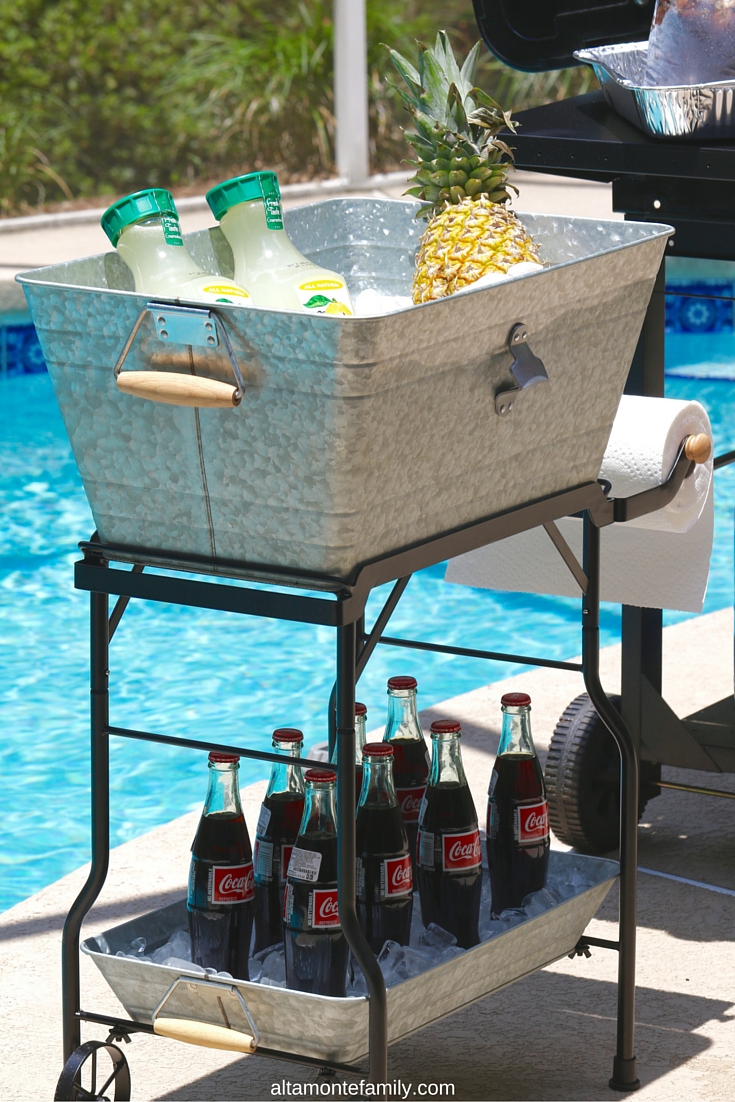 ---
We're Social! If you liked today's post, feel free to share, bookmark, or pin it! Follow us on Pinterest, Facebook, and Instagram for more updates on our latest projects and adventures.