Yesterday, the hubby and kids tried their hand at indoor gardening with AeroGarden 6 by Miracle-Gro! They found the set-up to be quite easy, even our 2-year-old was able to drop in some of the pre-seeded pods (with supervision, of course)! We purchased the AeroGarden 6 from Amazon during their 20th birthday–we got it as a Lightning Deal at $64.99! Not too bad, especially if we're just testing it out. We also picked up the AeroGarden Ultra as a Lightning Deal (more on that later). If our indoor gardening attempts work out, we may just upgrade to the AeroGarden LED models. Until then, we will observe its performance (as well as monitor our own performance and responsibilities) and will share our findings with you along the way.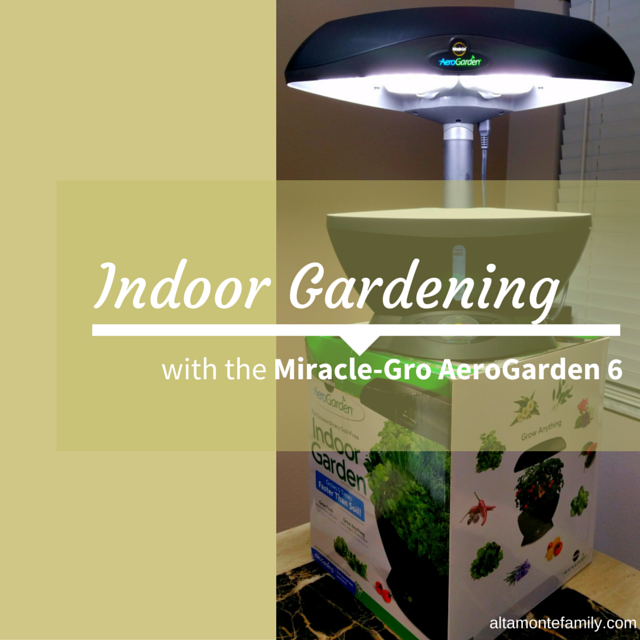 Indoor Gardening With AeroGarden 6: The Herb Seed Pod Kit
Our AeroGarden 6 box came with the following herbs:
Curly Parsley
Dill
Mint
Thai Basil
Cilantro
Chives
If you have an AeroGarden 6, did you receive the same batch of seed pods in your Herb Seed Pod Kit?
We have to be careful and control ourselves from getting overly excited about the possibilities until we can actually prove how this indoor gardening system is working out for us. This means that we'll be closely watching our AeroGarden 6 each day and will report any substantial progress (or lack thereof) with you!
Here are our Day 1 photos!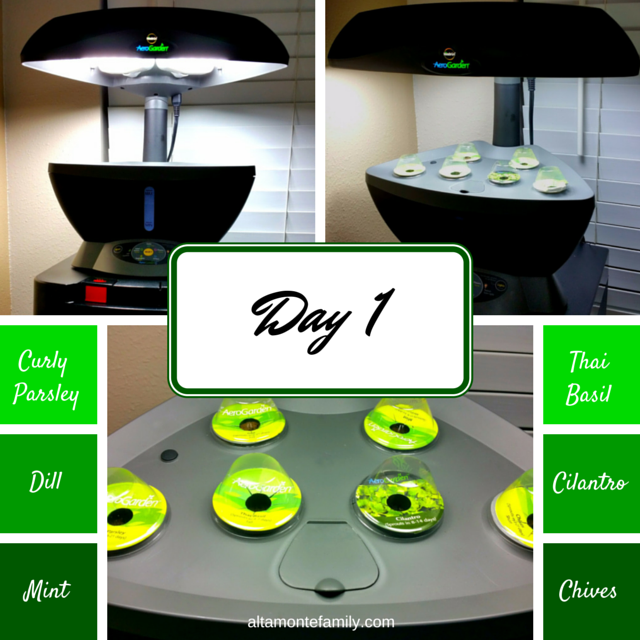 Indoor Gardening With AeroGarden 6: Getting The Kids Involved
We're looking forward to having 6+ months worth of harvest according to the manufacturer claim. Our boys are in charge of indoor gardening maintenance, and we have a book about herbs that teaches them how to harvest and use the herbs. We're not quite sure how thrilled they would be to have a lot of herbs on their dinner plate, but we're pretty optimistic that we'll come up with some creative recipes to make them more delightfully edible to our boys.
After our initial herb growing experiment, the boys are planning on getting the Seed Starter System so they could start germinating some of their exotic plant seeds indoors. What an interesting project!
If you own any of the AeroGarden systems, we'd love to hear how you're using it, most especially how you're getting your kids involved with your indoor gardening adventures!
What kind of seed pods do you think your kids will choose?
Happy gardening!
Disclosure: As of the time of writing this post, AltamonteFamily.com is by no means affiliated with any of the companies or organizations mentioned in this article. AltamonteFamily.com has not been compensated in any way nor has AltamonteFamily.com been influenced to write about these products. This post is a result of the personal observations and independent research of members of AltamonteFamily.com. All opinions solely belong to AltamonteFamily.com.