Happy Hungry Friday! Welcome back! About last week's break–besides being terribly sick and having to get a brain MRI… the good news is, the MRI results came back normal and I'm on my way to recovery, by God's grace. Thanks for the kind comments, sweet thoughts, and prayers. While I did take a break, I had a lot of fun perusing our previous Hungry Friday picks!!! Now that we're on Week 12, I'm thinking of reorganizing past featured recipes into a dashboard-like page to make it easier for our readers to find all of this awesomeness.
Anyway, let's jump back in and take a look at this week's yummy picks!
Enjoy!!!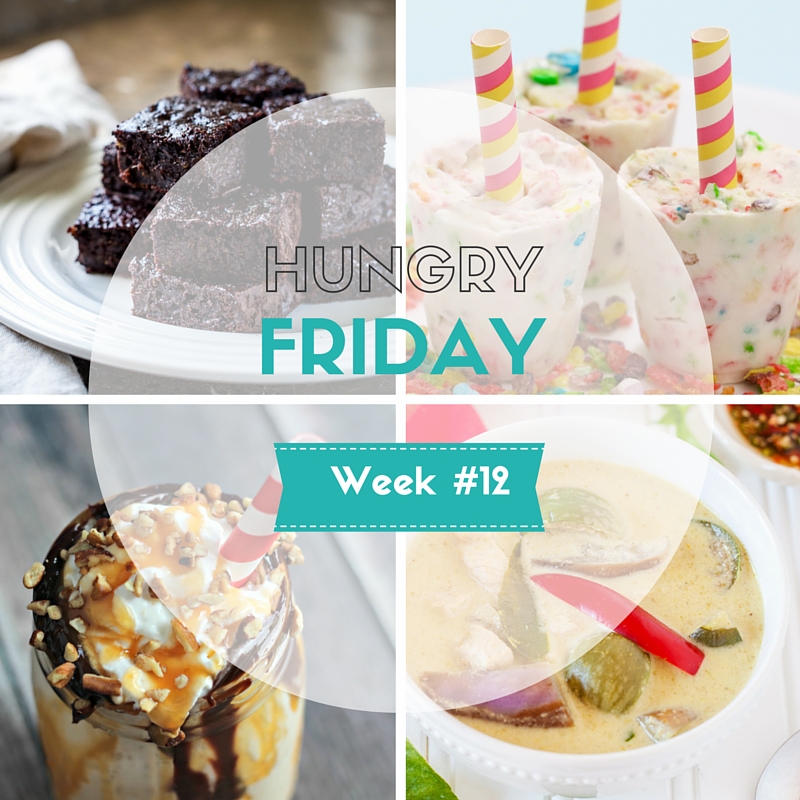 Hungry Friday – Week #12
Here's what's on the Hungry Friday Yummy Board:
Turtle Milkshake | by Mary at Living A Sunshine Life
Thai Green Curry | by Patty at The PKP Way

 

Rainbow Yogurt Pops | by yours truly
Zucchini Banana Brownies | by Liren at Kitchen Confidante
Summer Beverage
Because butter pecan has been drawing me in a lot lately… I almost ate ice cream straight out of the pint! Today, I might just drop a few scoops into a mason jar pint and add more good stuff to make this Turtle Milkshake by Mary at Living A Sunshine Life!
---
Entrée
The next time you're in Los Angeles, you've got to check out this this restaurant by The Original PKP.  If you're nowhere near LA, Patty at The PKP Way shared her mom's recipe and tweaked it a bit for the home cook. I can't wait to make this Thai Green Curry at home because Thai curry has always been a favorite of mine. Yum!
---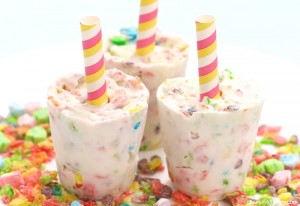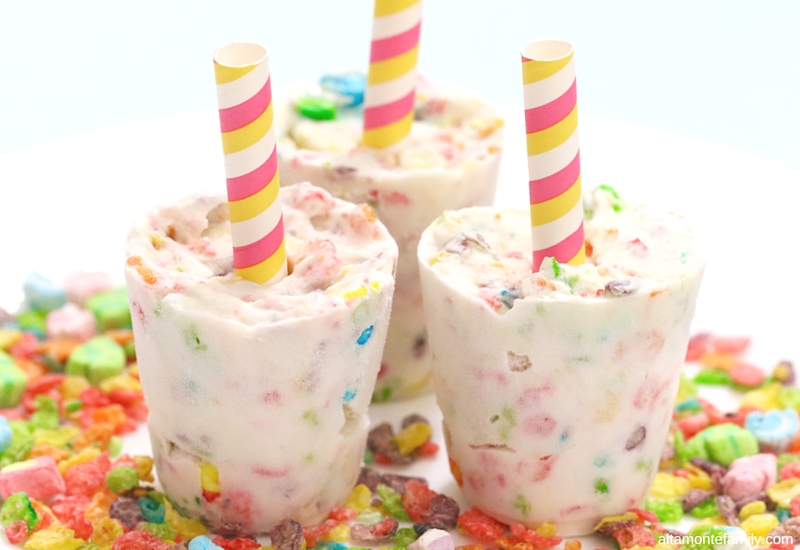 Frozen Treat
When we saw the new Marshmallow Fruity Pebbles while grocery shopping, we immediately knew what we were going to make: Rainbow Yogurt Pops! These are screaming "Party!" to us, and we can't wait to make them again along with The PKP Way's Funfetti Cupcakes (which we will be featuring next week). So, check back for more colorful awesomeness!
---
Snack
Now, here's something so decadent, it's hard to believe that it's actually better for you! I can hear these Zucchini Banana Brownies whispering "Take One! Take One Now!". Can you hear it, too? Liren's recipes over at the Kitchen Confidante always seem to be speaking to me. Le sigh.
---
So much awesome sauce this week–again! Which one of these delicious recipes will you make?
Check out our other Hungry Friday featured recipes for more recipe inspiration, or hop on over to Pinterest to find more pins on our Hungry Friday Board!
Have a great weekend!
---
We're Social! If you liked today's post, feel free to share, bookmark, or pin it! Follow us on Pinterest, Facebook, and Instagram for more updates on our latest projects and adventures.