This shop has been compensated by Collective Bias, Inc. and its advertiser.
All opinions are mine alone. #youtheoryturmeric #CostcoFinds #CollectiveBias
---
While the thought of starting a healthy active lifestyle may cause certain people to cringe, duck, or scratch their head, we can always use a reminder that some of the most enduring, positive lifestyle changes can be achieved with a few simple adjustments. Oftentimes, we set our goals amiss. I'm personally guilty of that, having mistakenly thought that a fitness plan should begin with a relationship with Gym (get it?). As you probably predicted, it was one of those on/off relationships that I had eventually outgrown, given some time, experience, and good advice. Keep on reading as I share some insights with you!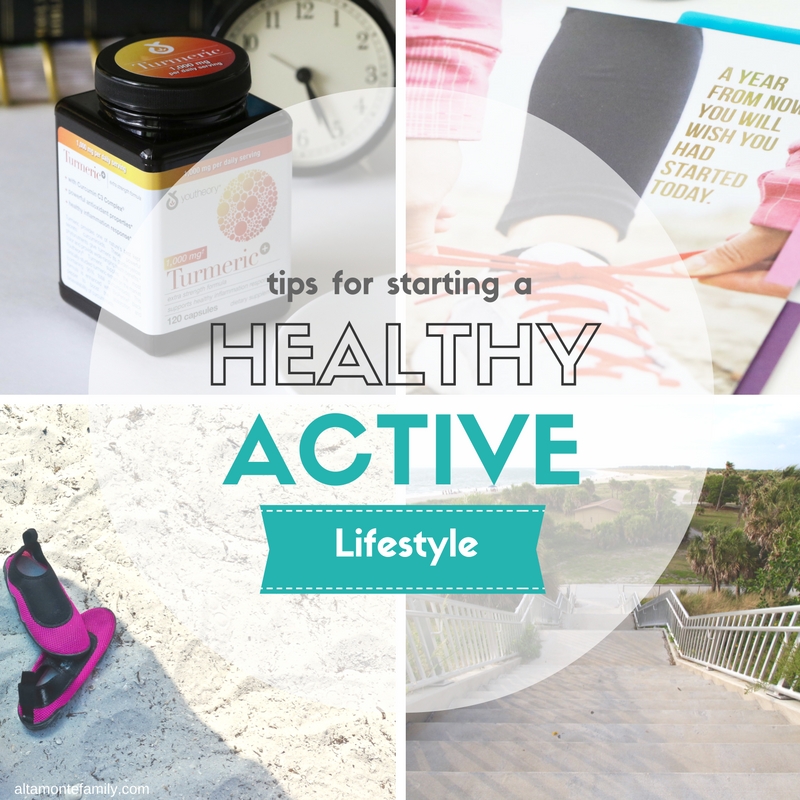 Starting A Healthy Active Lifestyle
For any purposeful changes to take effect, I believe that the mind, body, and heart need to be on the same page. Balance! A self-defeating behavior is the last thing we'd want to cultivate! So, it just follows to talk about an attitude check, self assessment, and supplements (I like youtheory® Turmeric Extra Strength 120 Capsules) when starting a healthy active lifestyle plan.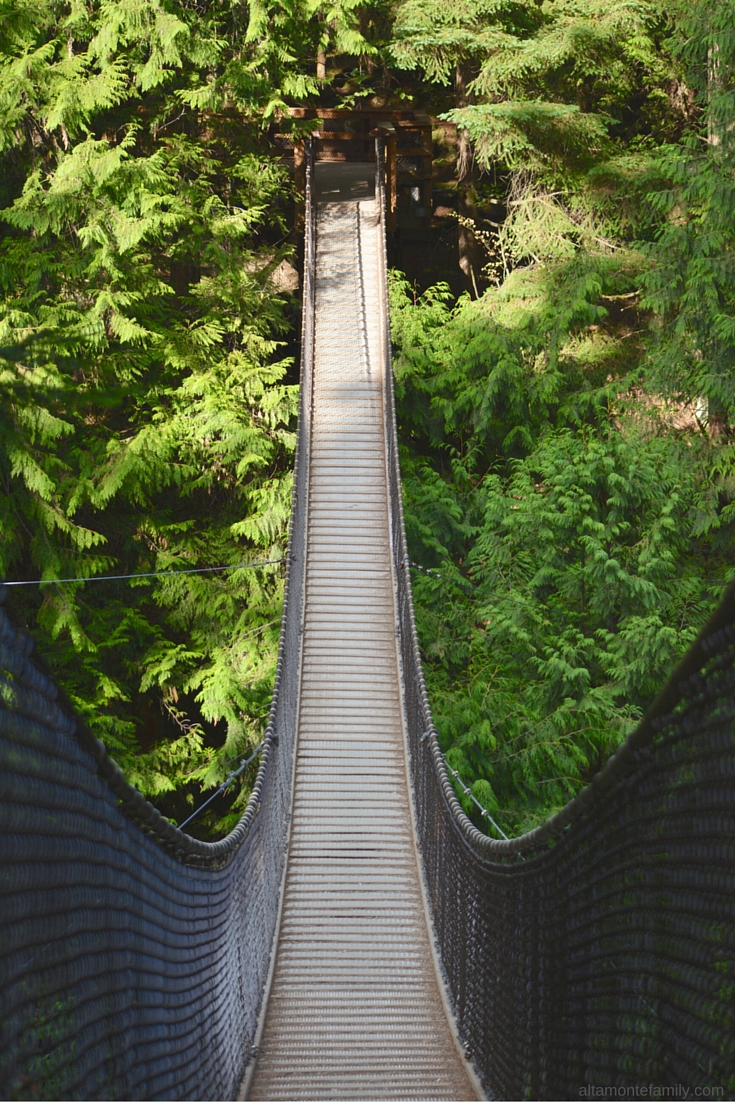 Check your attitude
We all know how a positive attitude from the onset makes a huge difference! Starting any kind of undertaking with a negative or defeated attitude only produces negative energy. It's like a self-fulfilling prophecy, resulting in quitting or not having started at all. But, I totally understand how overwhelming it can be, especially if you're not exactly sure where to start.
If you like to make lists, consider starting a list of things that you love to do. Next, write a list of non-sedentary things to do. Then, in Venn-diagram-like fashion, plot your answers to find the common ground. In the beginning, you may find very little things in common. Give it some time as you slowly challenge yourself to do more non-sedentary things. Chances are, you'll be pleasantly surprised to see how the circles on your Venn diagram have moved closer together, the next time around.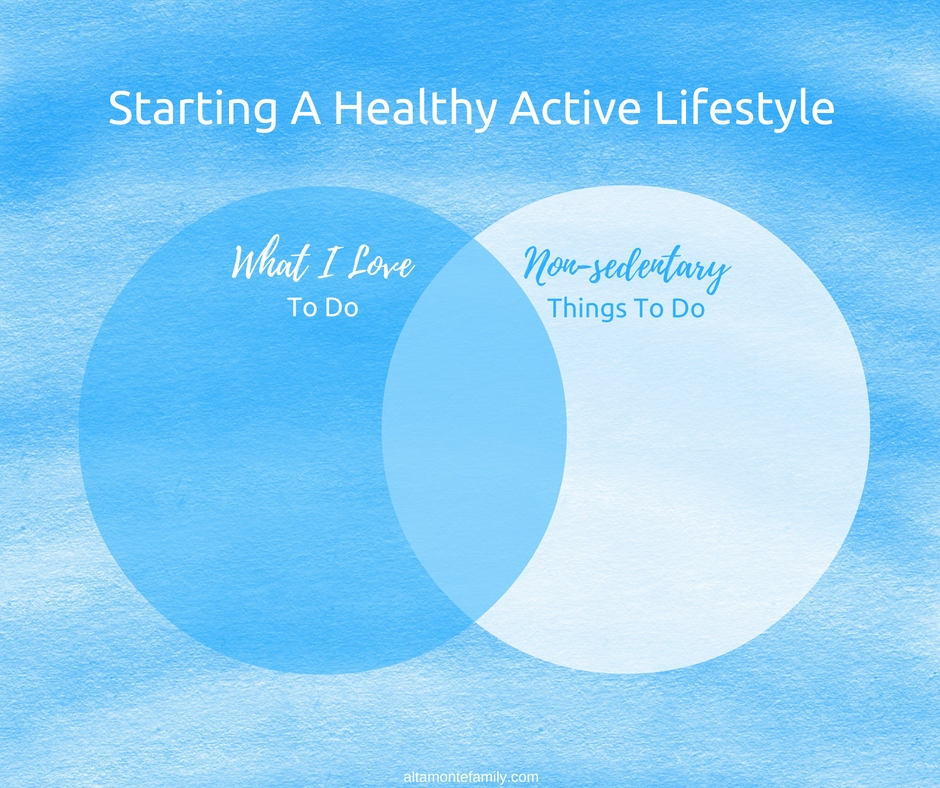 I personally like using the Venn diagram approach because it keeps me on a positive thinking path. It provides for an individualized approach, which is especially helpful whenever we're tempted to compare ourselves with others. It's also a great tool to share with your healthcare provider, nutritionist, and/or fitness coach when designing a fitness plan that's right for you.
Self-Assessment
Once we've got our own attitudes in check, it's time to do a self-assessment. This is a great time to create a profile / journal of "Current vs. Goal". Now, the goal doesn't have to be all about your desired end results. Split them up into near-, short-, and long-term goals. Life happens so I've found it healthier to keep an open mind, be flexible, be kind to myself (positive attitude, remember?), and keep my long-term goals a "moving target".
Goals don't always have to be measured in numbers per se. Goals can also be measured by your positive actions (which can later be translated into numbers, e.g. the number of times you actually showed up at the gym that week). Hey, "showing up" is a step in the right direction!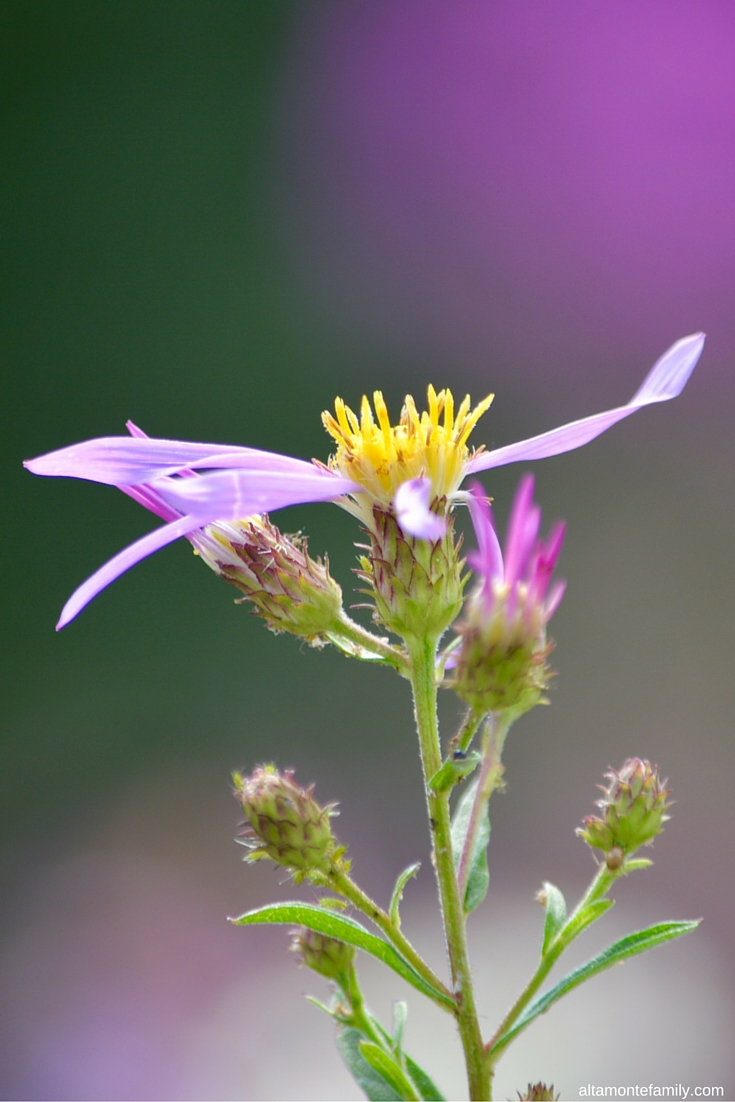 Here are just some of the things that I like to look at when doing a self-assessment:
Identify good vs bad habits
Sleep
Hydration
Work Hours
Diet / Nutrition
Activity Level
Stress factors / triggers
Supplements
I make it a point to take the right supplements to make sure I get enough essential nutrients to maintain and improve my health*. Turmeric is among my favorites: it supports healthy inflammation response, healthy skin (yes!!!), healthy joints, and provides antioxidant properties.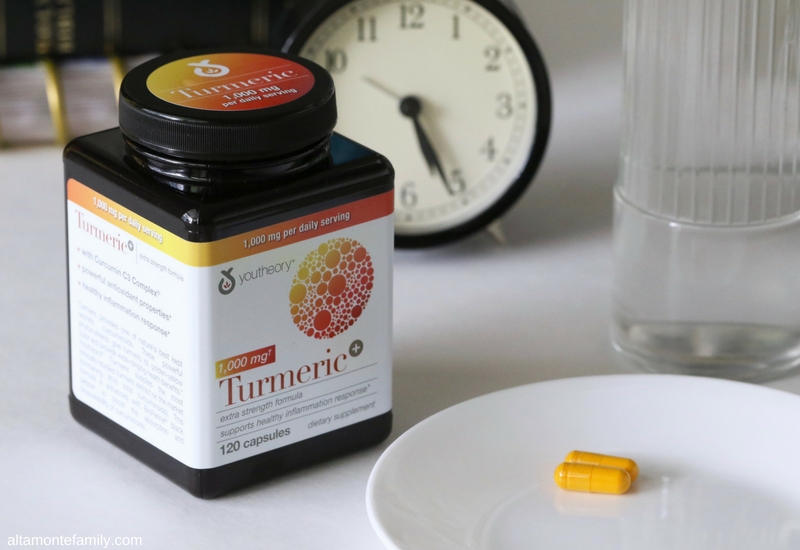 Now, you may have already heard about regular turmeric, which is notorious for being poorly absorbed (most of it is broken down in the GI tract and doesn't enter the bloodstream). The good news is, youtheory® Turmeric capsules are enhanced with Black Pepper extract to improve absorption by 20 fold (20x more absorbed than regular turmeric)! We're talking about "turmeric amplified" and "nature elevated"–you won't get the same benefits using the turmeric in your kitchen's spice rack!
Good to know: Just one capsule (500 mg) of the new youtheory® Turmeric Extra Strength formula provides the dosage equivalency of almost 10,000 mg (10 grams) of turmeric! This new formula (available at Costco) is even more effective than the old one (which only comes with 450mg turmeric per 3 tablets). Compare that with the new formula's 1,000mg turmeric per 2 capsules–BIG difference. It's 3x the amount of turmeric per capsule (in vegan capsules)!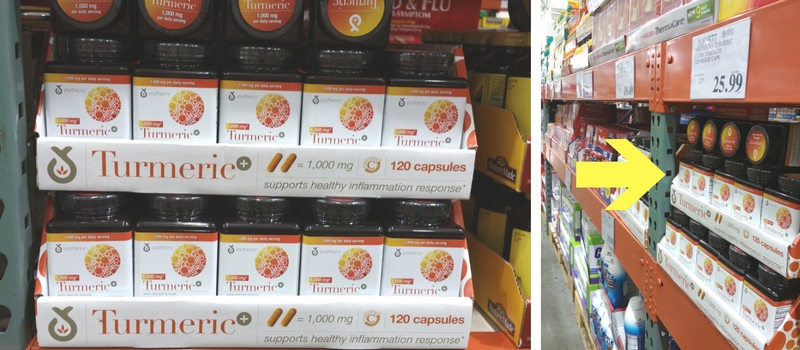 Do note that the packaging on the new formula is different. Look for the one that says: extra strength formula /  120 capsules  /   1,000 mg per daily serving.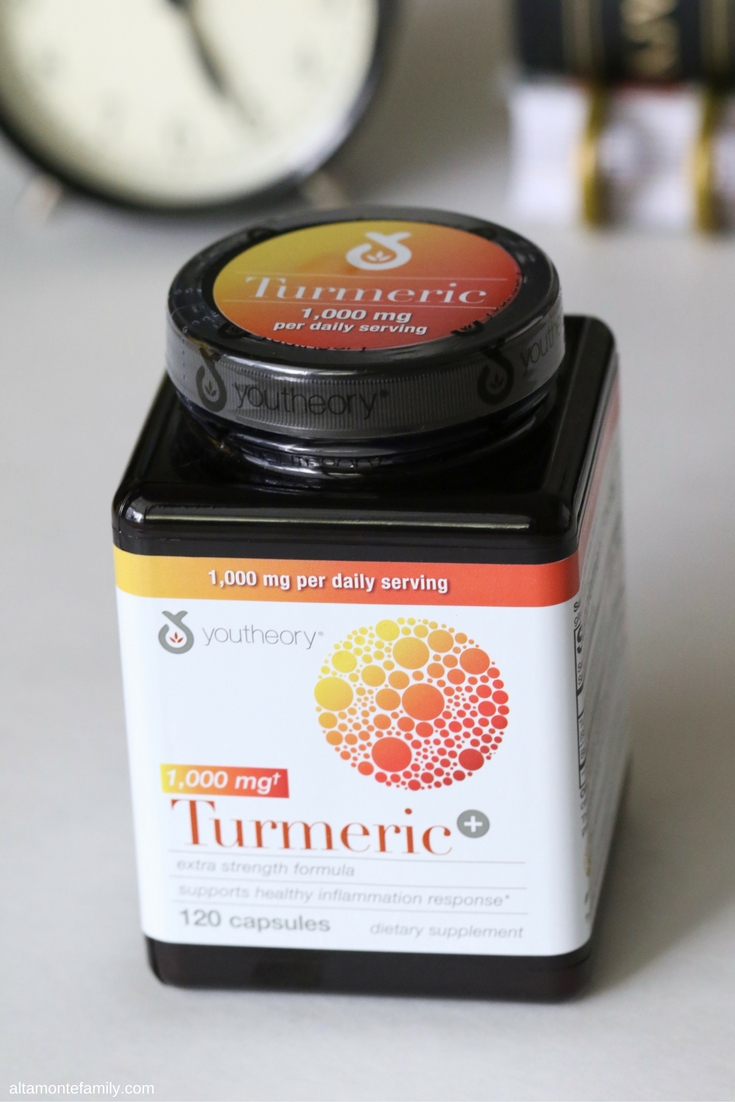 Ready to start your own healthy active lifestyle?
We hope you enjoyed our healthy and active lifestyle tips! Check out the youtheory® website to learn more!
*Don't forget to talk to your healthcare provider about the supplements that are right for you!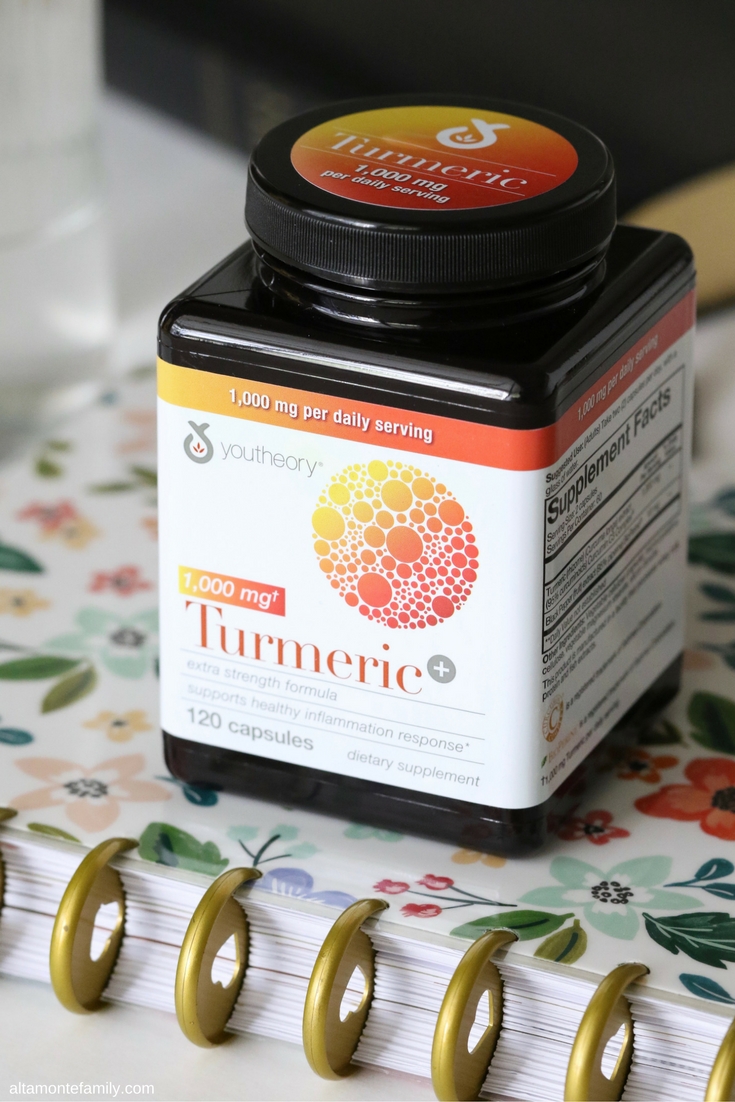 ---
We're Social! If you liked today's post, feel free to share, bookmark, or pin it! Follow us on Pinterest, Facebook, and Instagram for more updates on our latest projects and adventures.