This shop has been compensated by Collective Bias, Inc. and its advertiser.
All opinions are mine alone. #SpoonfulsOfGoodness #CerealAnytime #CollectiveBias
---
Oh, Breakfast Cart… oh, how we love thee! It's been about 90 days since we first laid eyes on you… and, you've brought us so much joy, especially in the morning! Breakfast will never be the same without you. And those Honey Wheat Waffles yesterday? They were simply ah-mazing! We just can't wait to tell the world about them!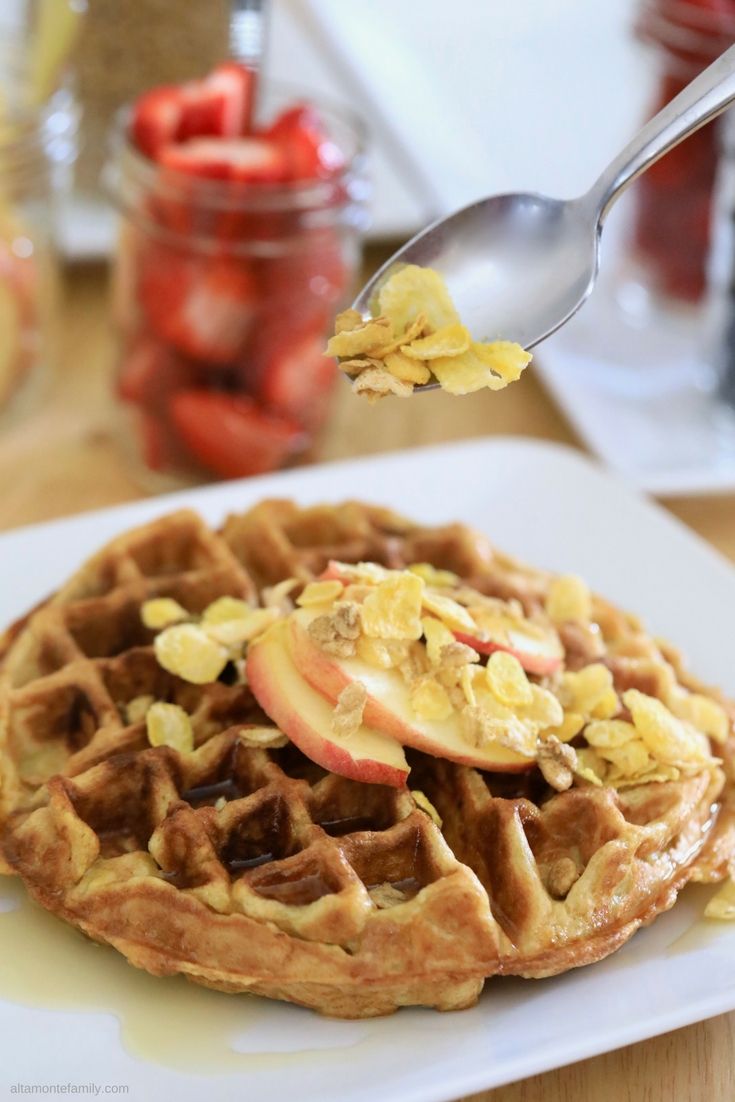 Okay, now back to earth…
The thing is, we purchased a kitchen cart a few months ago… we figured it'd be great for entertaining friends and family over delicious food! Then, during the holidays, we decided to use the cart for our holiday waffle party. Since then, it has spent most of its life as a breakfast cart. And we lived happily ever after… because, having a breakfast cart stocked with delicious cereal flavors encourages–and reminds–us not to skip the most important meal of the day. The importance of breakfast simply can't be overstated.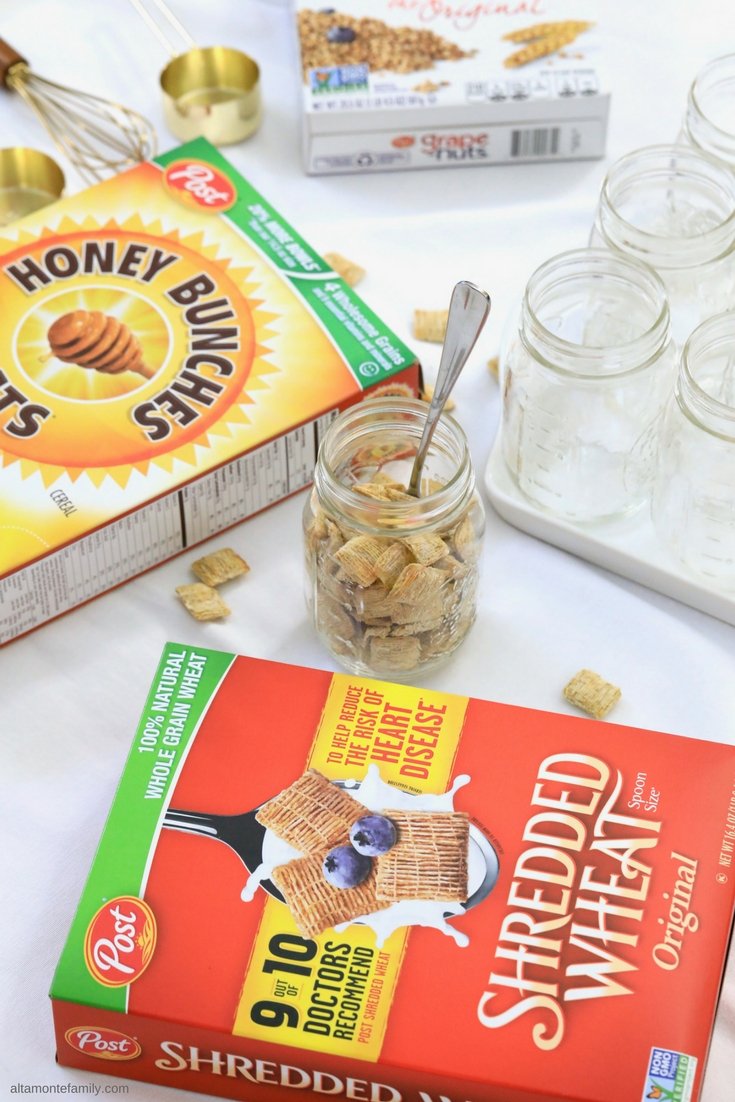 Our favorite Post Cereals brand varieties include:
Shredded Wheat Original
Honey Bunches Of Oats Honey Roasted
Grape Nuts
Talk about "Spoonfuls Of Goodness" that make it easy to start your day (and your year)!
What's your favorite cereal?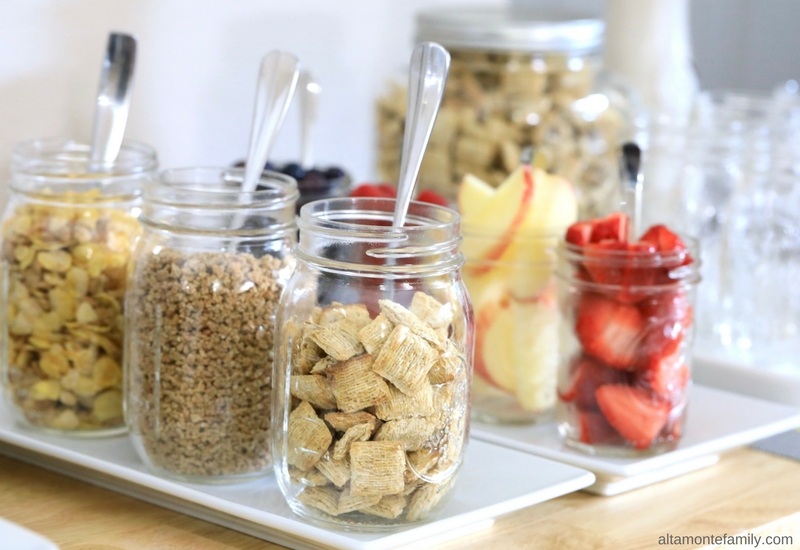 Whether you're simply adding milk to your cereal or using it as a part of a delicious recipe, Post Cereal  makes it easy to find a healthy and tasty breakfast. They contain fiber to prepare your body for the day, keeping you full until lunch. Then there's also whole grains packed with nutrients (including protein, fiber, B vitamins and antioxidants).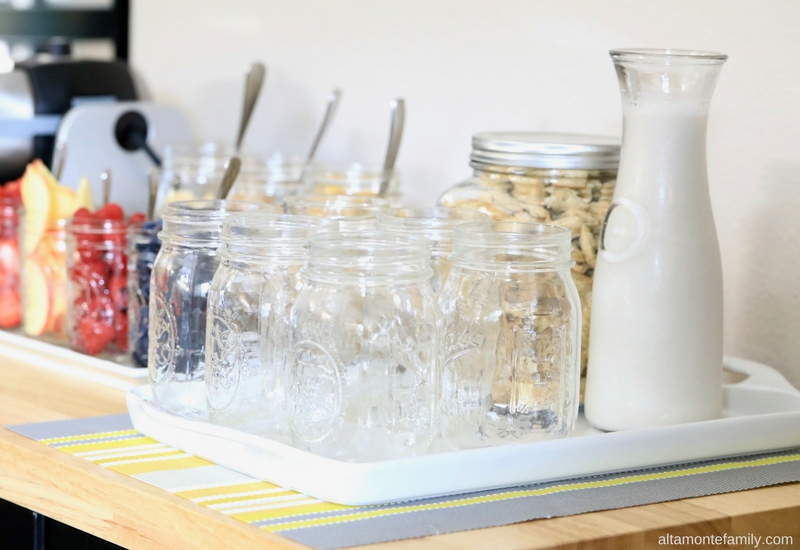 We like to add fresh fruit to our cereal (or recipes made with cereal). Bet we're not the only ones! Our mornings are so much better when we prep / wash / slice the fruit ahead of time and store them in mason jars in the fridge. We store the cereal in mason jars, too, and leave them out on our breakfast cart. So, all we'd have to do in the morning is take out the prepared fruit + milk, and we're ready to enjoy our first meal of the day!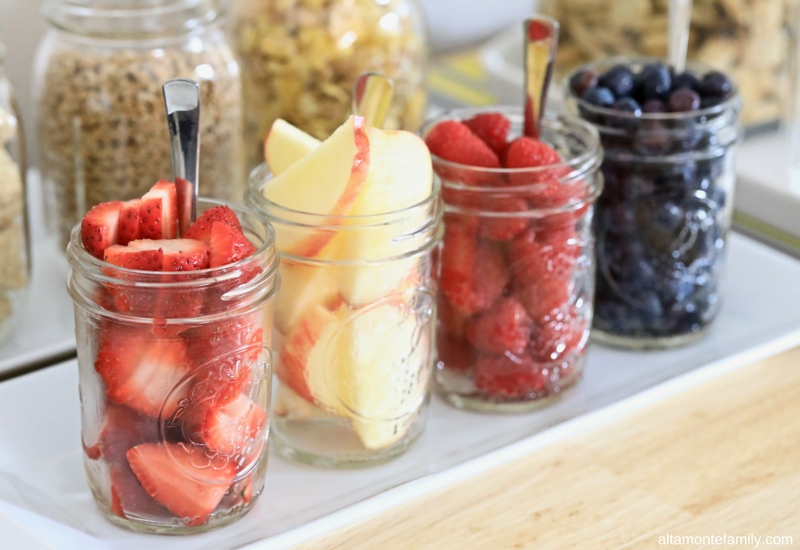 We also have the larger mason jars for storing our favorite cereal varieties, specifically for making delicious recipes with them.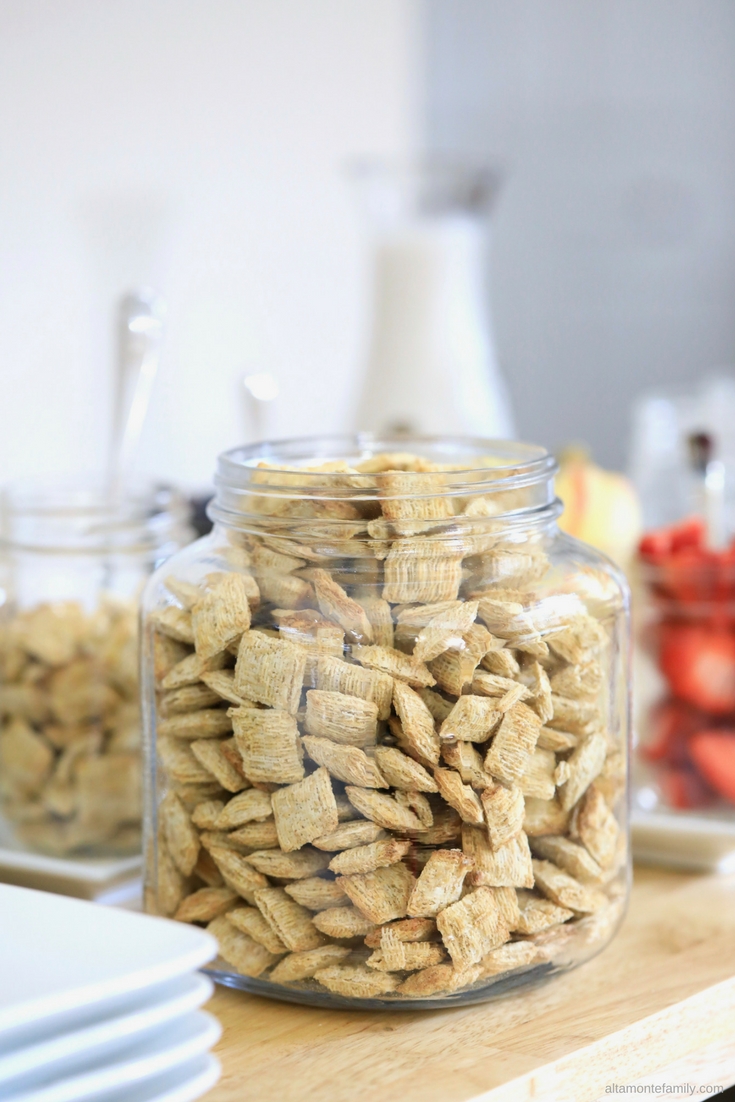 Our children just love Shredded Wheat Original cereal, especially when we use it to make Honey Wheat Waffles! Using Shredded Wheat Original cereal makes it so much easier to make these waffles, and they are fantastic! Plus, they are packed with 49 grams of whole grain and 6 grams of fiber, for a classically wholesome breakfast! Yup, it's that good–and it's recommended by 9 out of 10 doctors to reduce heart diseases.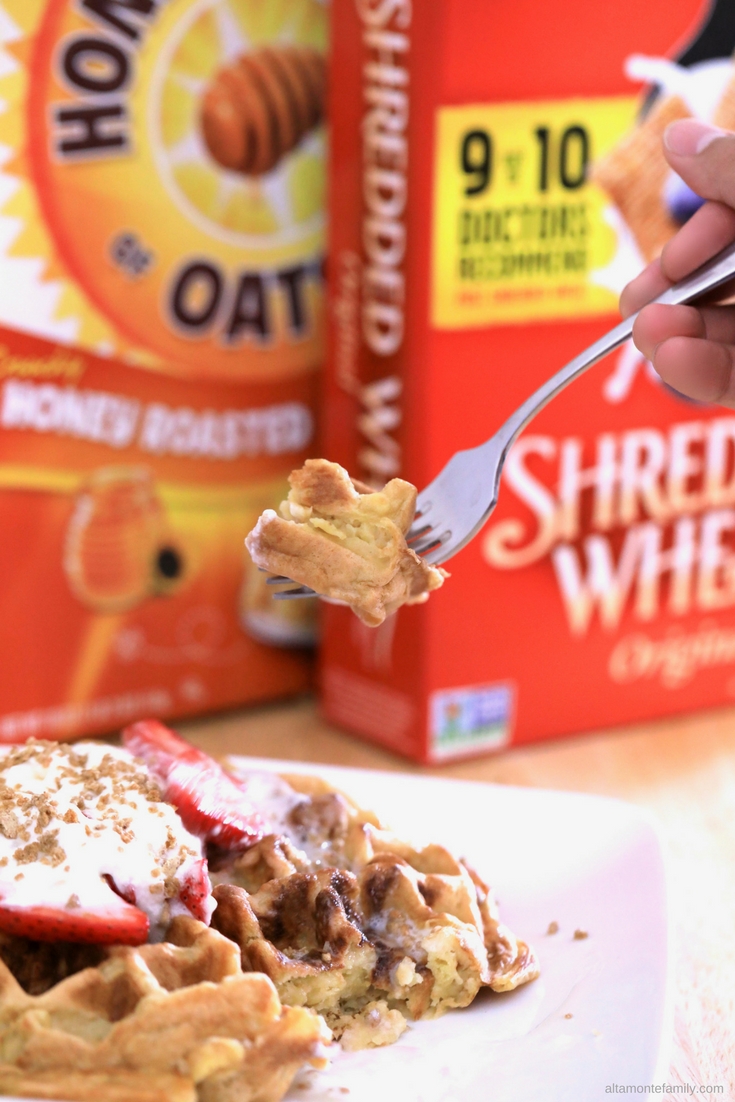 Recipe: Honey Wheat Waffles
Crispy on the outside, soft on the inside–these honey wheat waffles are just what you've been waiting for! Add your favorite toppings and make it your own.
Yield:              2 large waffles
Prep Time:   10 minutes
Cook Time:   3 – 5 minutes (depending on your waffle maker)
Total Time:   15 – 20 minutes (for both waffles)
Ingredients:
1 1/2 cups Shredded Wheat Original cereal
1 3/4 cup unsweetened vanilla almond milk
2 eggs
1/2 cup coconut oil
2 tbs raw honey (or agave nectar / maple syrup)
1 1/2 cups flour
1 tbs baking soda
1/2 tsp baking soda
Cooking spray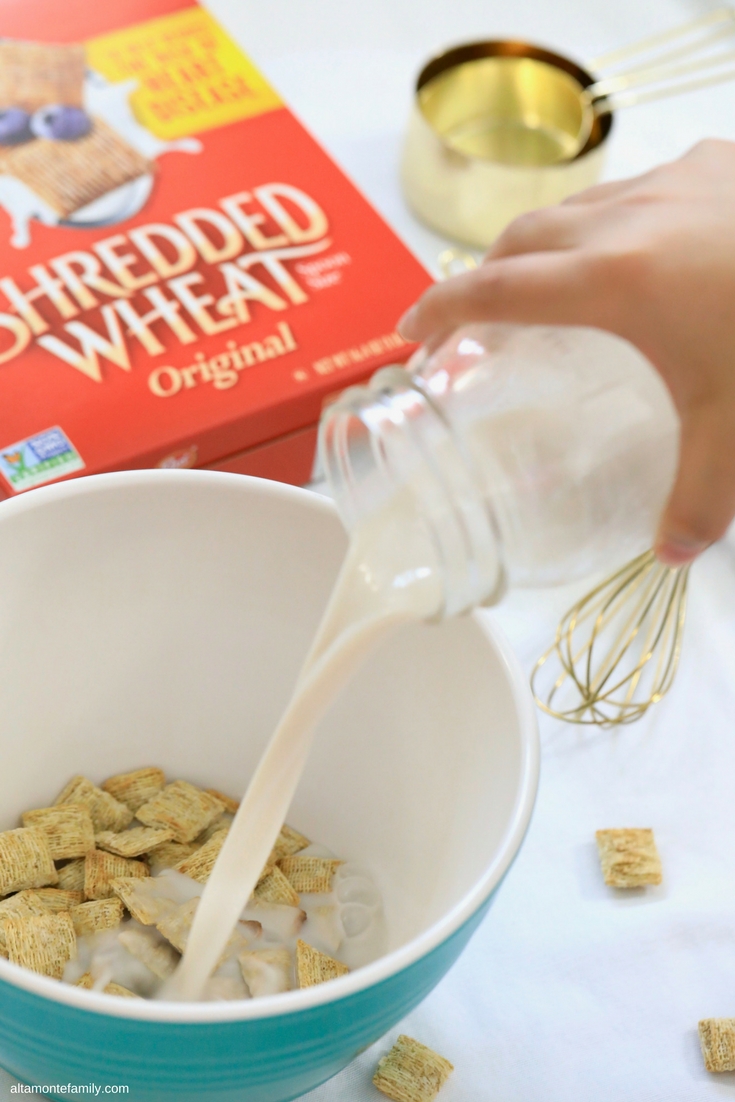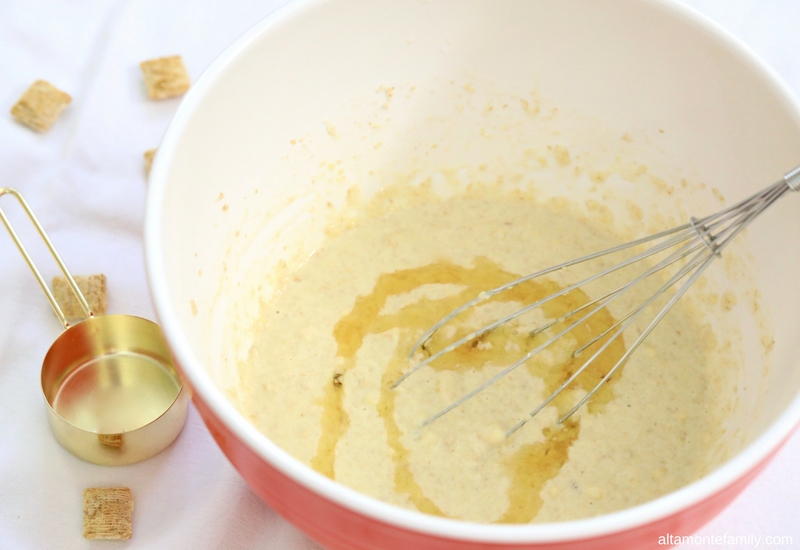 Directions:
Combine cereal and milk in a mixing bowl until cereal becomes soft.
Mix wet ingredients in a separate mixing bowl.
Mix dry ingredients in another mixing bowl.
Gently combine all ingredients (the batter will not be runny).
Preheat waffle maker according to manufacturer's instructions then spray with cooking oil (we used butter cooking spray).
Scoop batter into waffle maker and cook according to manufacturer's instructions.
That's it!
Feel free to use the following pinnable image to save this recipe for later 😉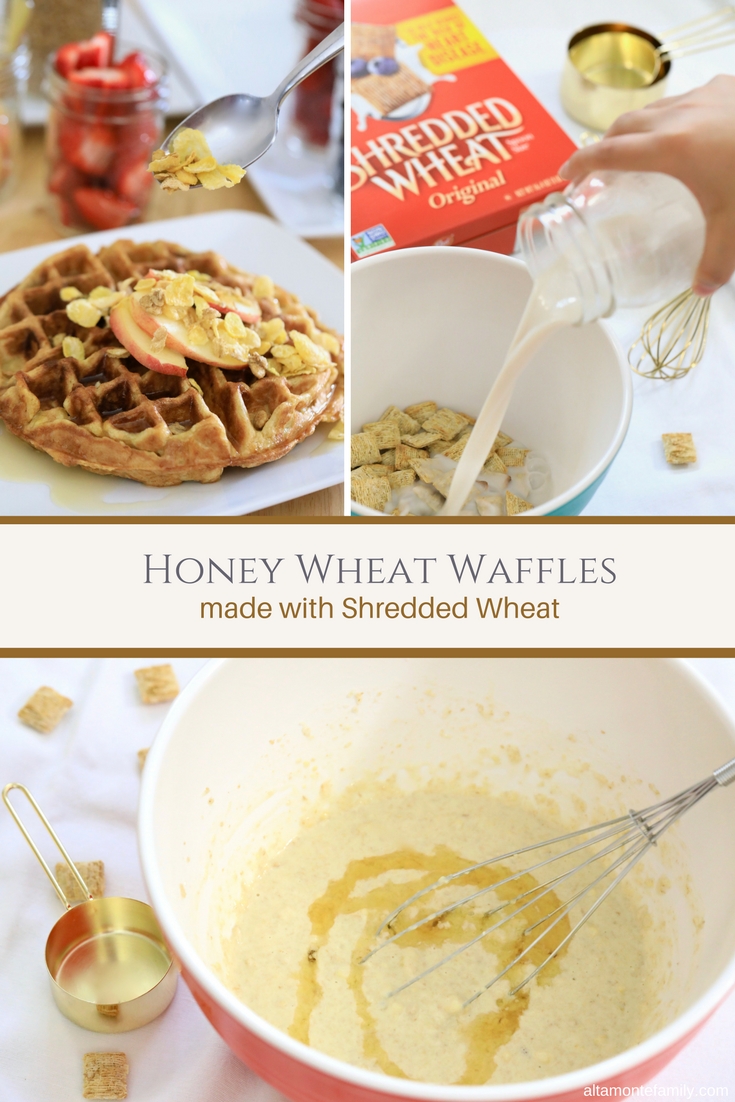 The most difficult part is choosing the toppings! Our favorites include fresh fruit, honey or agave nectar, and Honey Bunches Of Oats Honey Roasted and Grape Nuts. Yum!
Did you know that Honey Bunches Of Oats Honey Roasted contains four different types of grains in its 10 grams per serving?  There's rice, wheat, oats, and corn. It's also deliciously heart healthy, with 0 grams of trans fat, saturated fat, and 0 milligrams of cholesterol per serving. We just love the combination of flavor and texture that they add to our mornings!
Another topping favorite is Grape Nuts! It's got 7 grams of fiber, and it contains 52 grams of whole grain. It comes as no surprise–this tasty morning staple has been around for over a hundred years!
With so many better-for-you options from Post Cereals, you're bound to find a favorite for everyone in the family! Just check out the cereal aisle at Walmart to find them!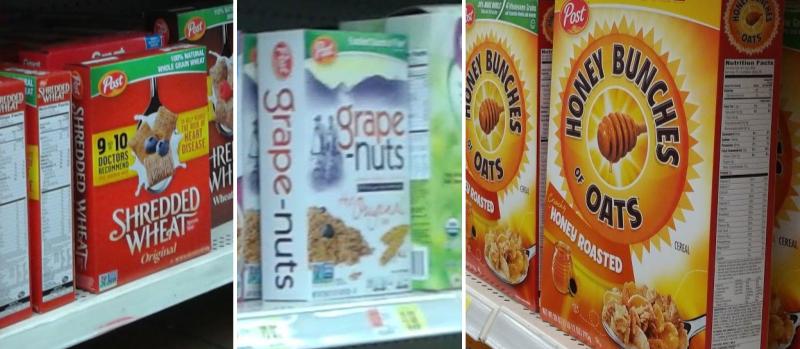 Find more Spoonfuls of Goodness inspiration!
Click here to find more recipes and ideas filled with Spoonfuls of Goodness to start your morning off right! If you love Pinterest, visit the Pinterest page and start pinning away!
Enjoy!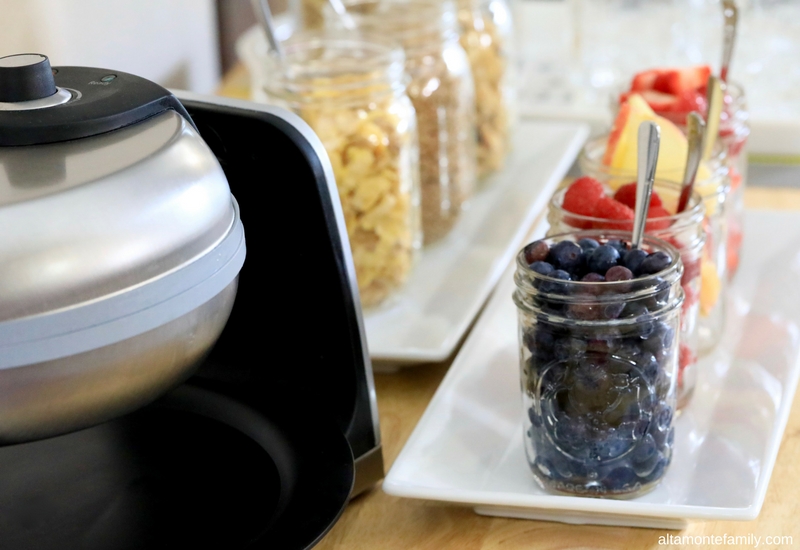 ---
We're Social! If you liked today's post, feel free to share, bookmark, or pin it! Follow us on Pinterest, Facebook, and Instagram for more updates on our latest projects and adventures.