This post has been sponsored by SheSpeaks, Inc. and The Coca-Cola Company.
All thoughts and opinions are my own. #SeasonalSipsAtSams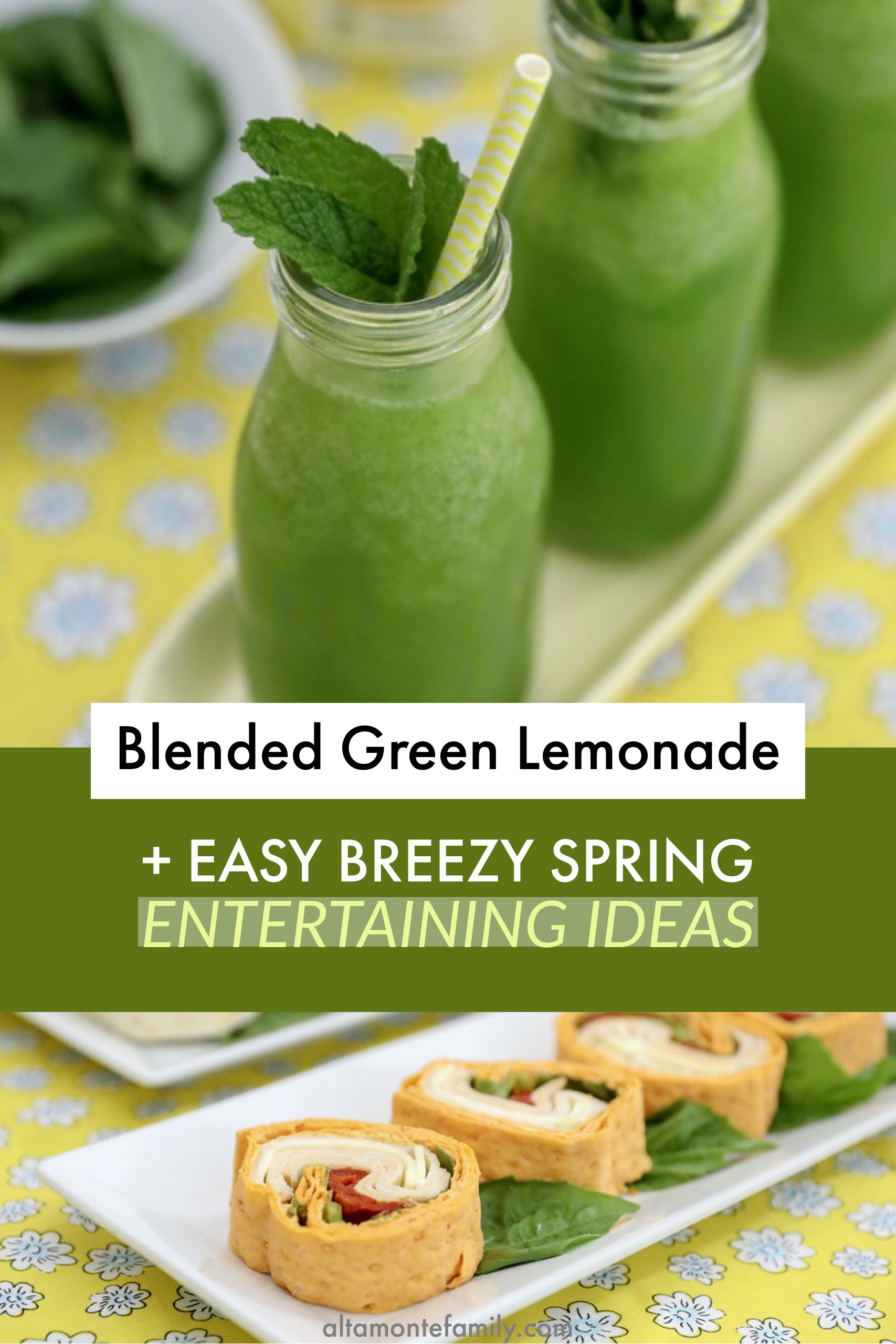 Blended Green Lemonade + Easy Spring Entertaining Ideas
Ahhh… the colors of spring are here in sunny Central Florida! The wildlflowers are blooming in the quieter places, the breeze is nice and crisp, and the colors of the sky seem to have hints of pastel on them. Before we know it, we'll be entertaining some of our favorite guests for the season! With 4 children, 4 dogs, 2 temperamental fish, and a 5-month old custom pet accessory online shop, it's been increasingly challenging for us to cook before the guests arrive. Just recently, we had to swing over to Sam's Club right after work to pick up some entertaining essentials–a huge time saver! So, we're here to share with you some time-saving spring entertaining tips + how we brought fresh flavor to our meals with our favorite springtime beverage – the blended green lemonade!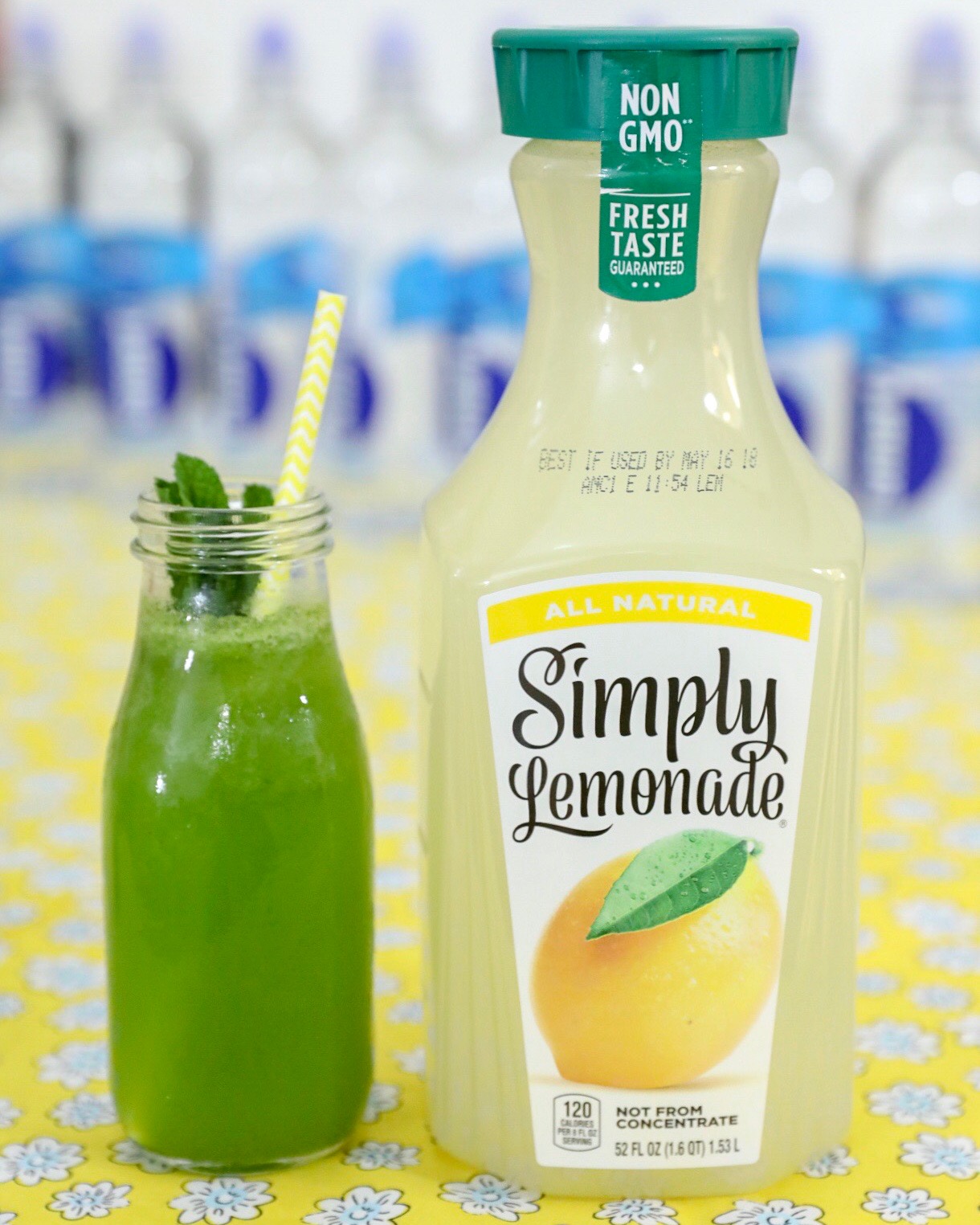 Blended Green Lemonade Recipe
This refreshing green lemonade drink uses only 3 ingredients… ok, maybe 4, if you choose to include the ice cubes (if you want it "blended).
Serving Size:  8 oz
Servings:  4
Prep Time: Less than 5 minutes
Total Time: Less than 5 minutes
Ingredients:
2.5 cups Simply Lemonade®
7-10 grams fresh basil leaves (half of a 0.75 oz package)
7-10 grams fresh mint leaves (half of a 0.75 oz package)
1.5 cups ice cubes
Directions:
Combine all ingredients in a blender and follow manufacturer's instructions to make a smoothie or juice.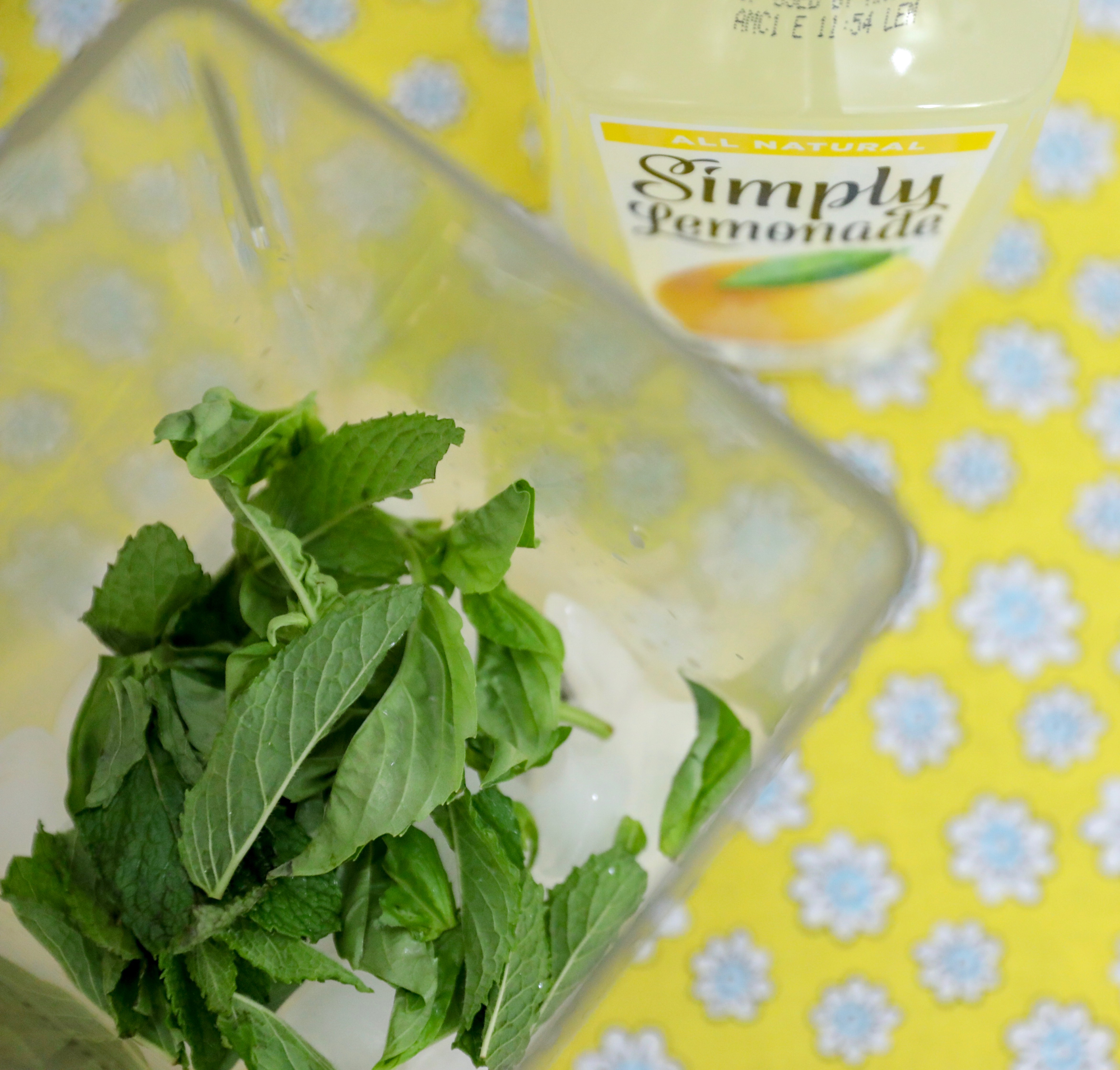 Super easy and super refreshing!
Easy Breezy Spring Entertaining Ideas
Besides the drinks, we picked up a few fresh meals at Sam's Club to complete our shopping list (we'll share our shopping list summary with you at the bottom of this post). We didn't do any cooking for this quick get-together, and we had plenty of food for everybody, including the much younger crowd of littles, tweens, and teens!
Idea #1:  Decorate with fresh herbs. 
We used fresh basil leaves to garnish these pinwheel wraps. We love how the splashes of green highlight the "freshness of spring"!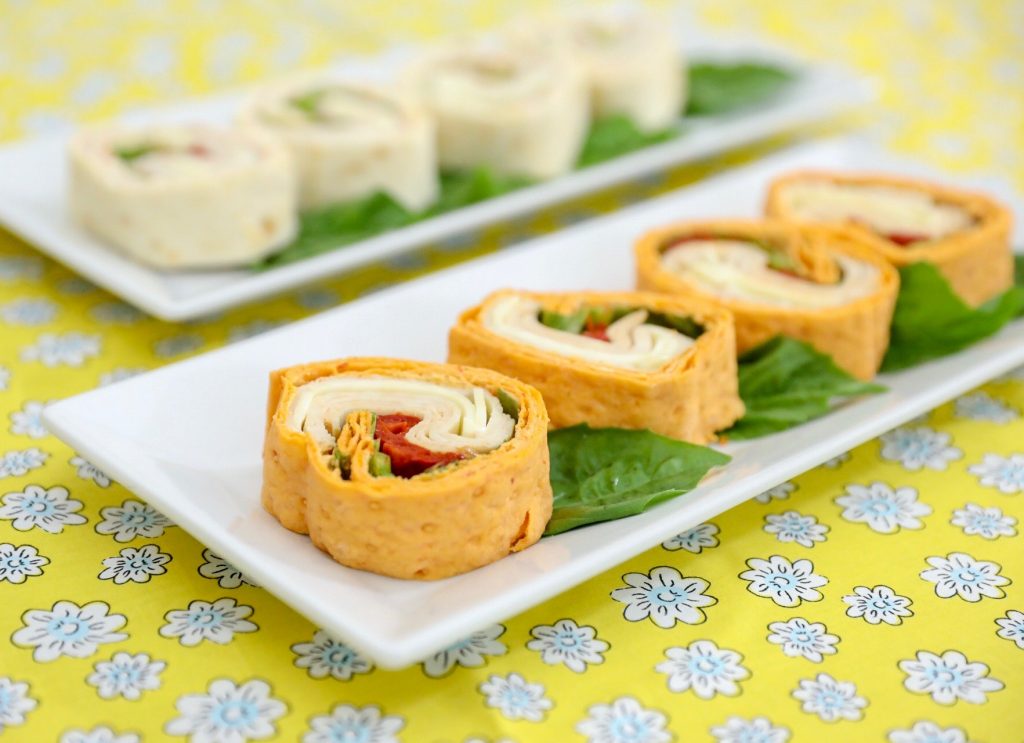 The fresh mint garnish on this blended green lemonade evokes the feeling of "new growth" that spring brings.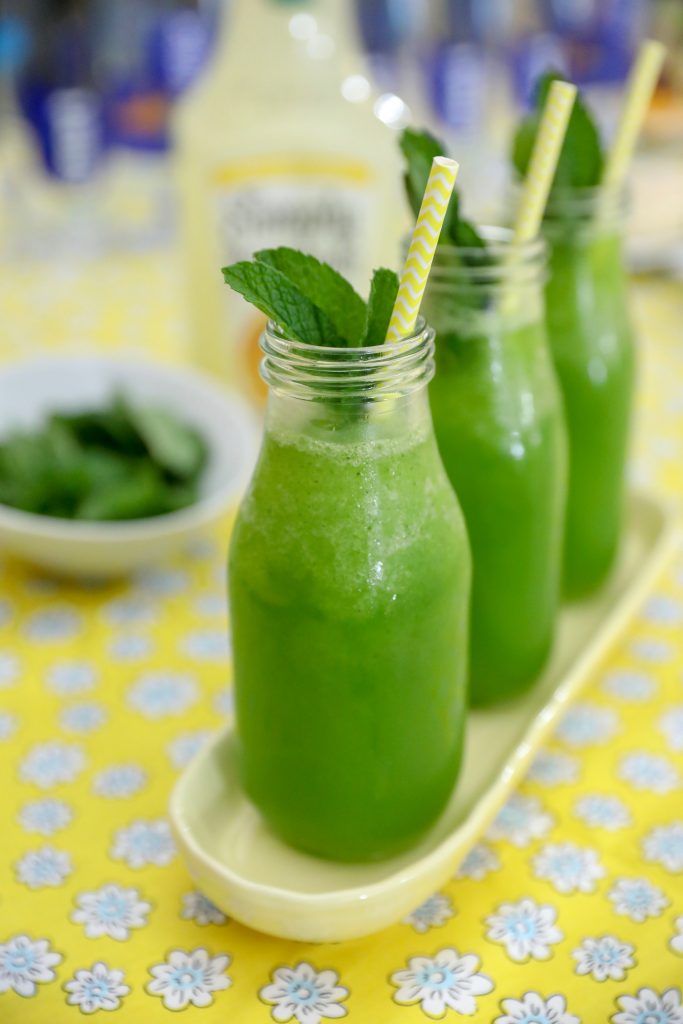 Idea #2:  Add a touch of cuteness with seasonal stickers.
This fruit-and-cheese platter was a hit with the younger crowd! These seasonal stickers and bamboo food picks always, always come in handy!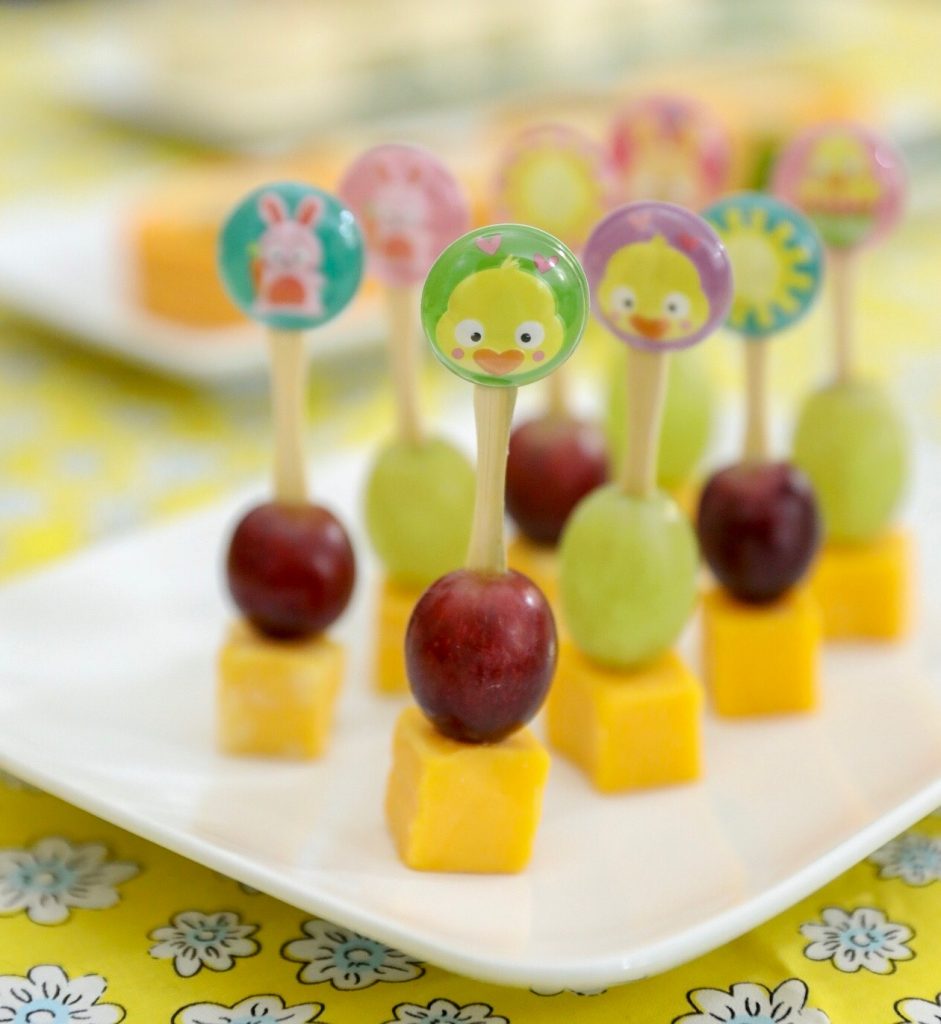 Idea #3:  Shop for fresh meals and drinks that "stretch" and can easily feed a crowd!
We love how these Chicken Salad Croissant Sandwiches have already been sliced in half–perfect for entertaining and for guests who like to sample a little bit of everything!
Alternatively, the Ciabatta Deli Sandwich Tray is also a wonderful choice.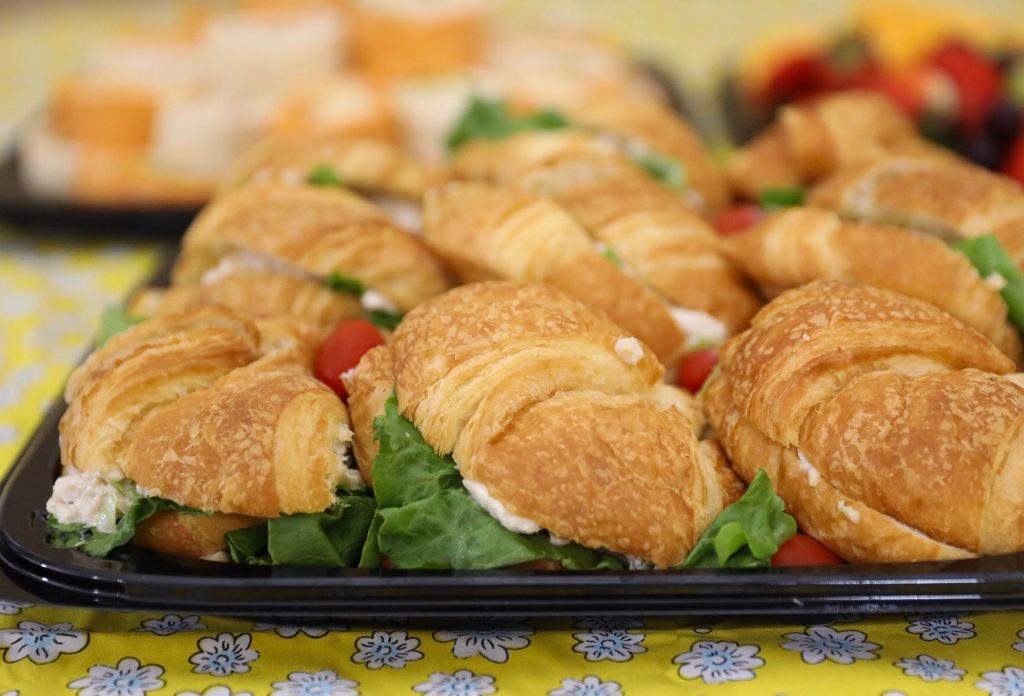 These Assorted Pinwheel Wraps are always a crowd favorite! One of the varieties has a nice kick to it! Feel free to scroll up to Idea #1 to see how we garnished and served them!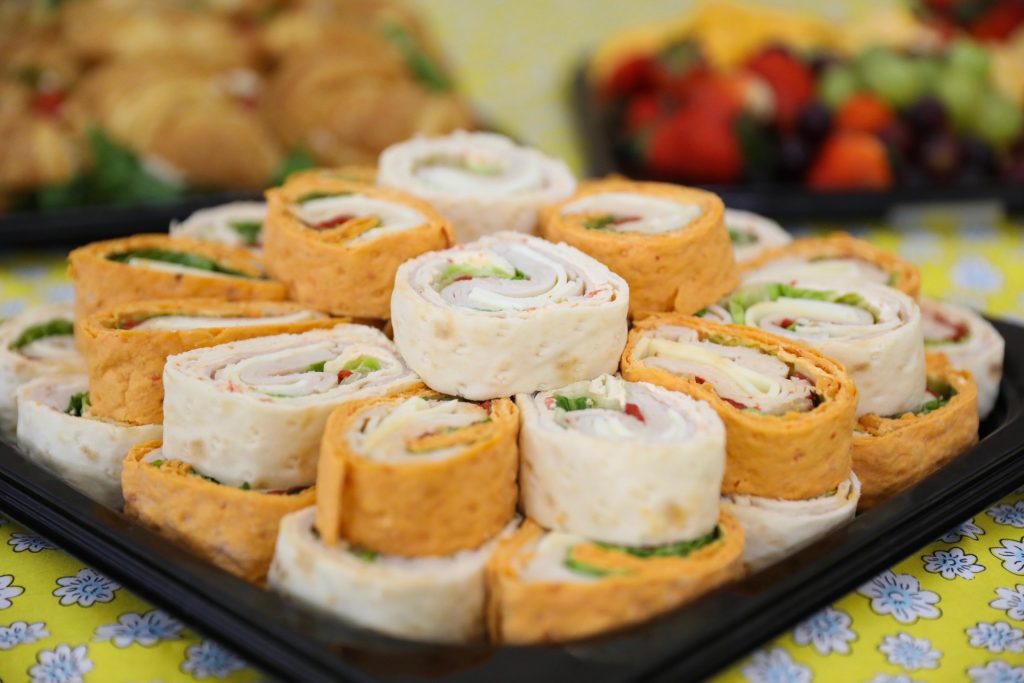 This Fruit and Cheese Party Tray is one of our go-to items to take to parties / potlucks or for last-minute entertaining. We usually serve them on a tiered dessert stand; this time, we made the mini platters to make them kid-friendly (see Idea #2)!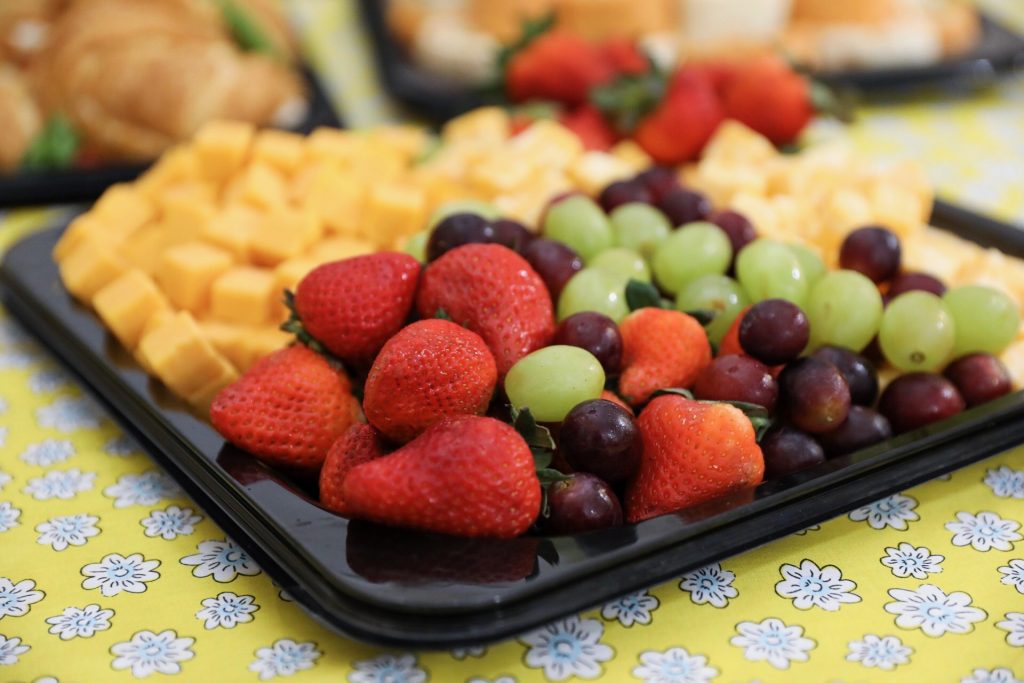 Don't forget about the drinks! We'll include what we used for this get-together at the bottom of this post (look for our "shopping haul"). On other occasions, we've picked up these other beverages from Sam's Club: vitaminwater®, smartwater® 1 liter bottles, Gold Peak® Tea, and Sprite® 2 liter bottles.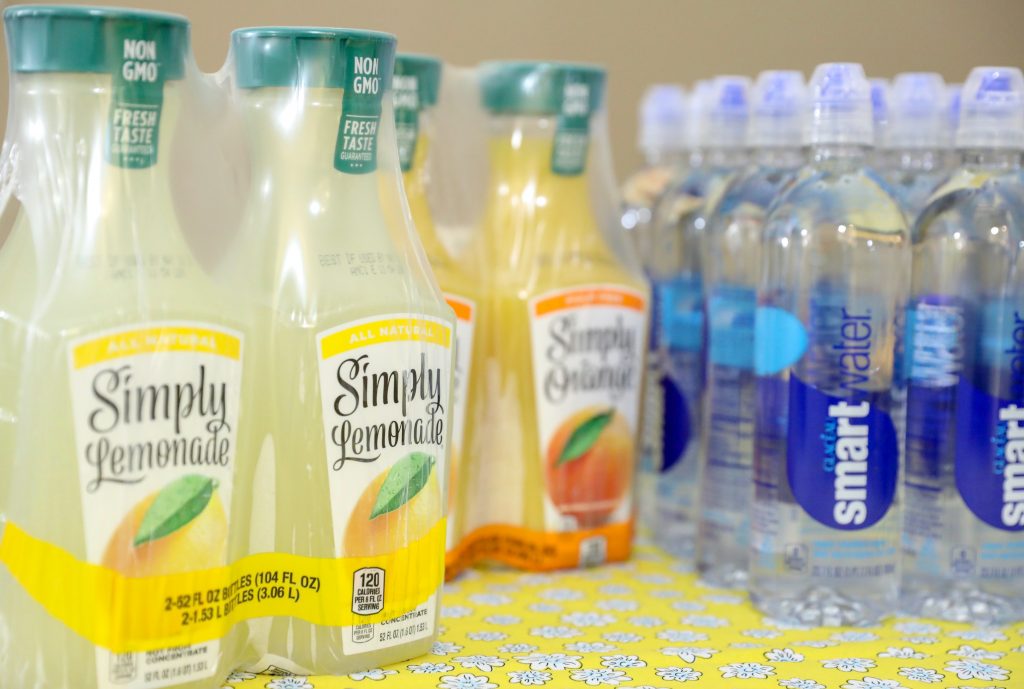 Idea #4:  Keep your shopping list simple. 
Wouldn't you agree–knowing *exactly* what to shop for helps cut back on a lot of time? We snapped a few in-store pics at Sam's Club and we're also linking to the items that we purchased for this occasion. Happy shopping!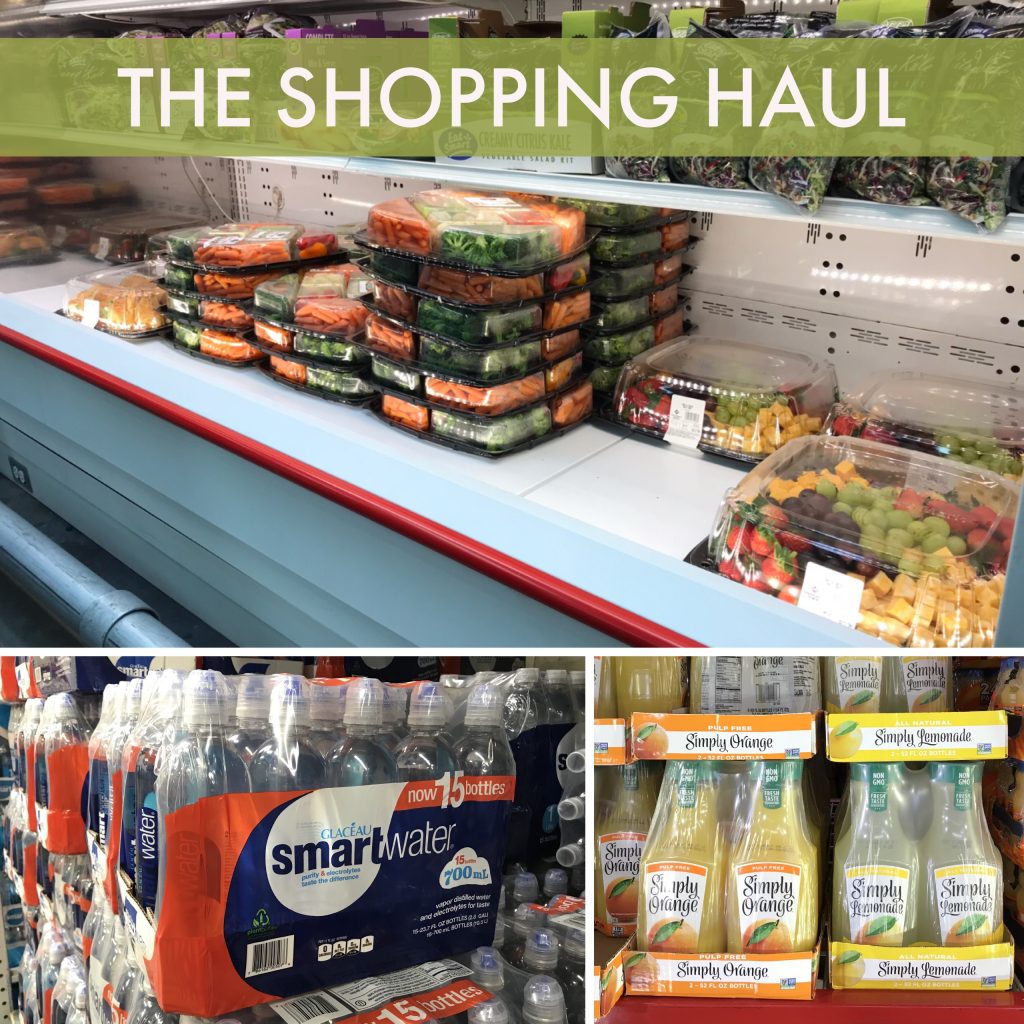 Our Shopping List:
Some fresh herbs we like to keep on hand:  mint, basil
Don't forget to add a refreshing twist to your party by making our blended green lemonade in just under 5 minutes!
Head on over to Sam's Club and pick up our Easy Breezy Spring Entertaining essentials!