This shop has been compensated by Collective Bias, Inc. and its advertiser.
All opinions are mine alone. #MixMatchMunch #CollectiveBias
---
How has the beginning of the school year been treating you and your kids? Lately, our boys have been actively grazing our kitchen after school, appearing to be more hungry than ever. Sound familiar? They'd scour the pantry, cupboards, countertops, and dining table in search of a snack that appeals to their eyes as well as their palate. We're always trying to uncover how these seemingly famished snack hunters could possibly have such a discriminating set of taste buds at the same time! Thankfully, they tend to willingly leave clues behind, especially when it comes to their favorite snacks and flavors. To keep things interesting in our kitchen, we like to mix and match things a bit–like with this 5-ingredient Rainbow Rocky Road Snack Mix recipe!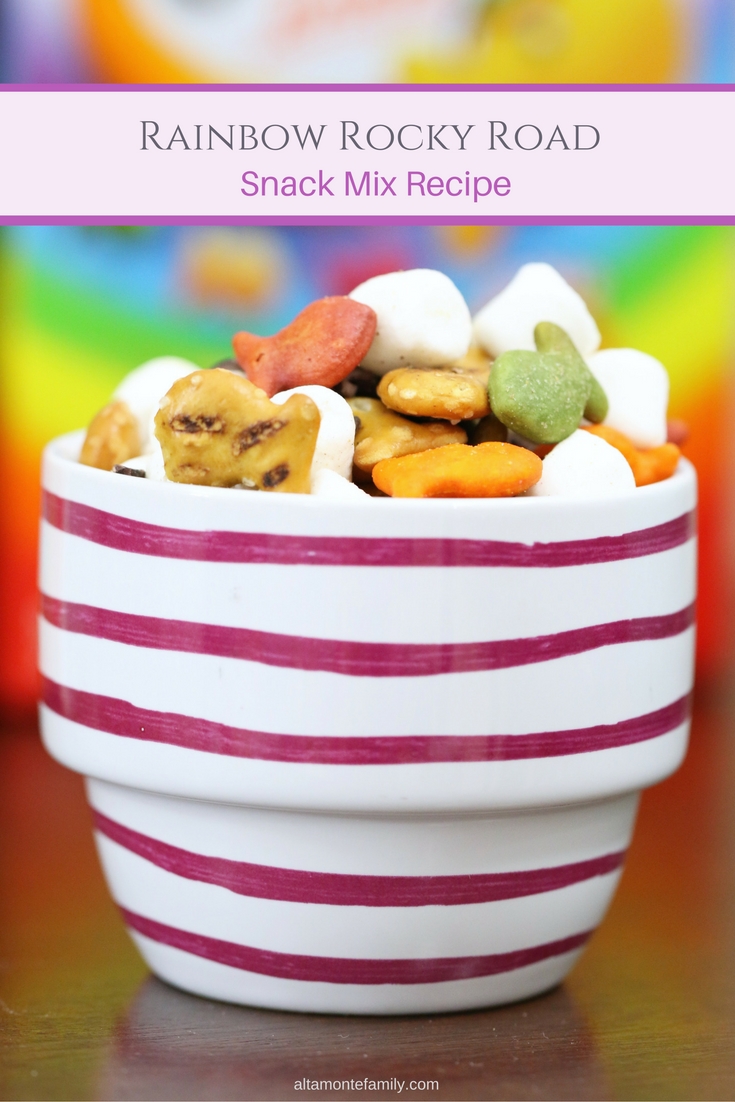 We decided to get creative with our kids' favorite Goldfish® crackers, and here's the thought process behind the creation:
What could possibly be better than "Rocky Road"?
Rainbow Rocky Road.
… And what better way to snack smarter than with Goldfish crackers, raw cacao nibs, walnuts, and fluffy marshmallows…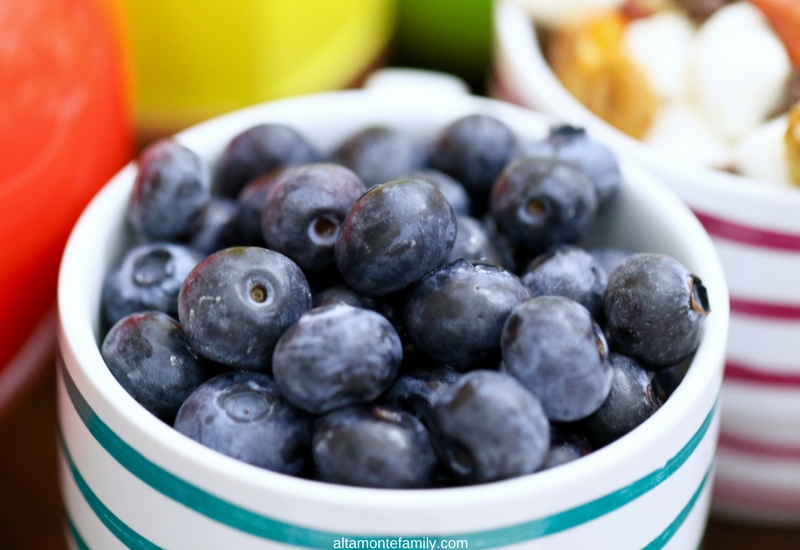 …and some fresh, organic blueberries on the side (because our kids had also requested for some fresh blueberries). A quick beeline to the fresh produce section at Walmart took care of that!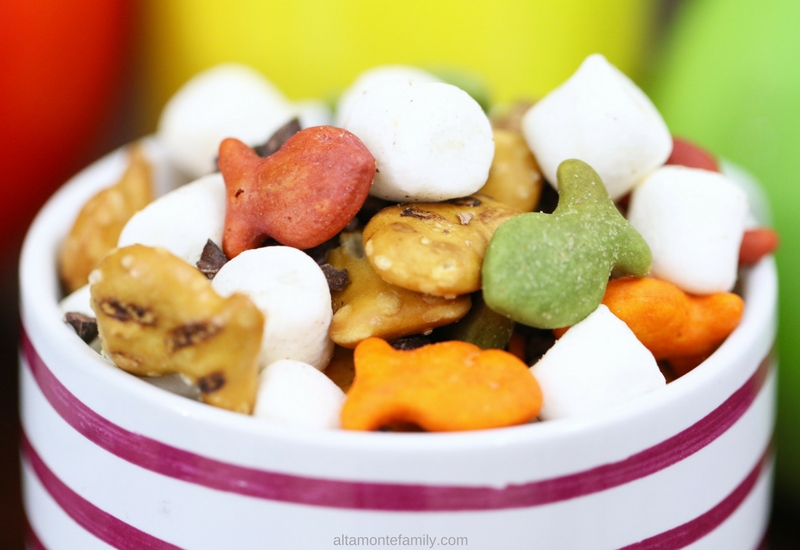 Recipe: Rainbow Rocky Road Snack Mix
Add some fun and color to your kids' after school snacks with this 5-ingredient Rainbow Rocky Road Snack Mix recipe! Notice how we're using "pint-sized" measurements since we like to use pint mason jars to store our ingredients. It's just a lot easier for us that way (it keeps us organized)!
Servings:  8-10
Prep Time:  5 minutes (or less)
Total Time: 5 minutes (or less)
Ingredients
1 pint Goldfish Colors
1/2 pint Goldfish Pretzels
1 pint mini marshmallows
1/2 pint walnuts
1/4 pint raw cacao nibs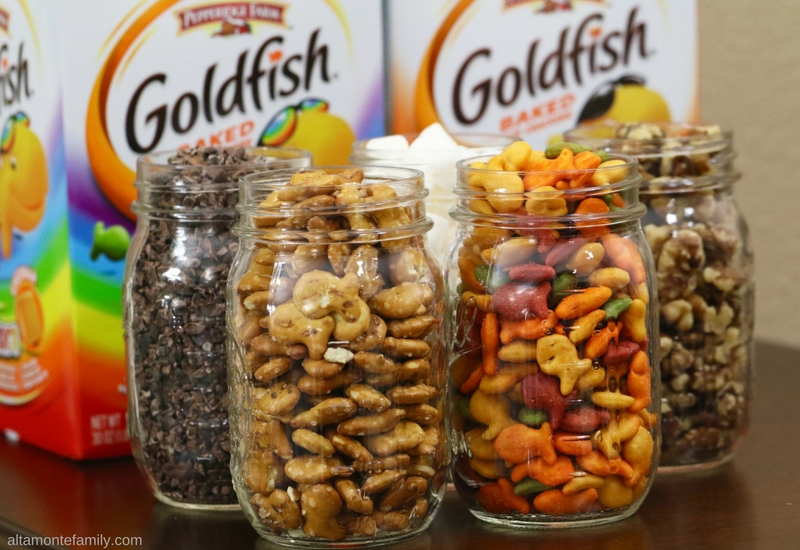 Directions
Combine all 5 ingredients in a medium mixing bowl.
Serve and enjoy!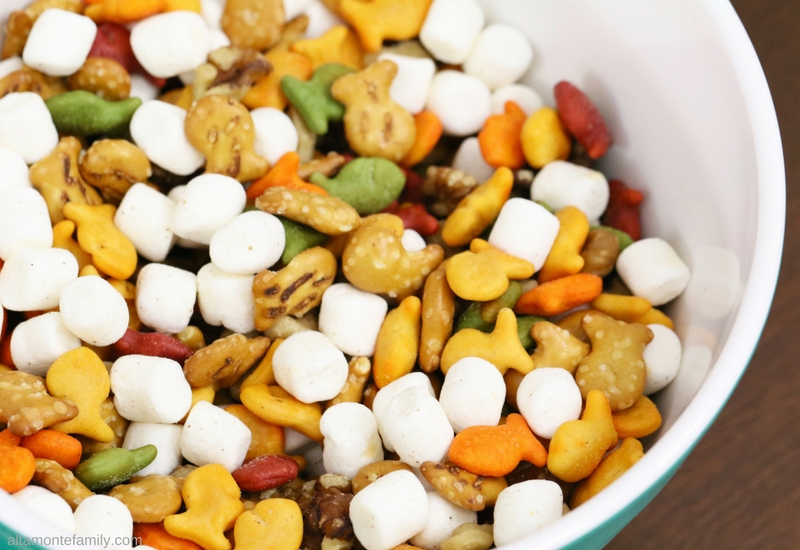 Tip:  We like to use mason jars to store the extras!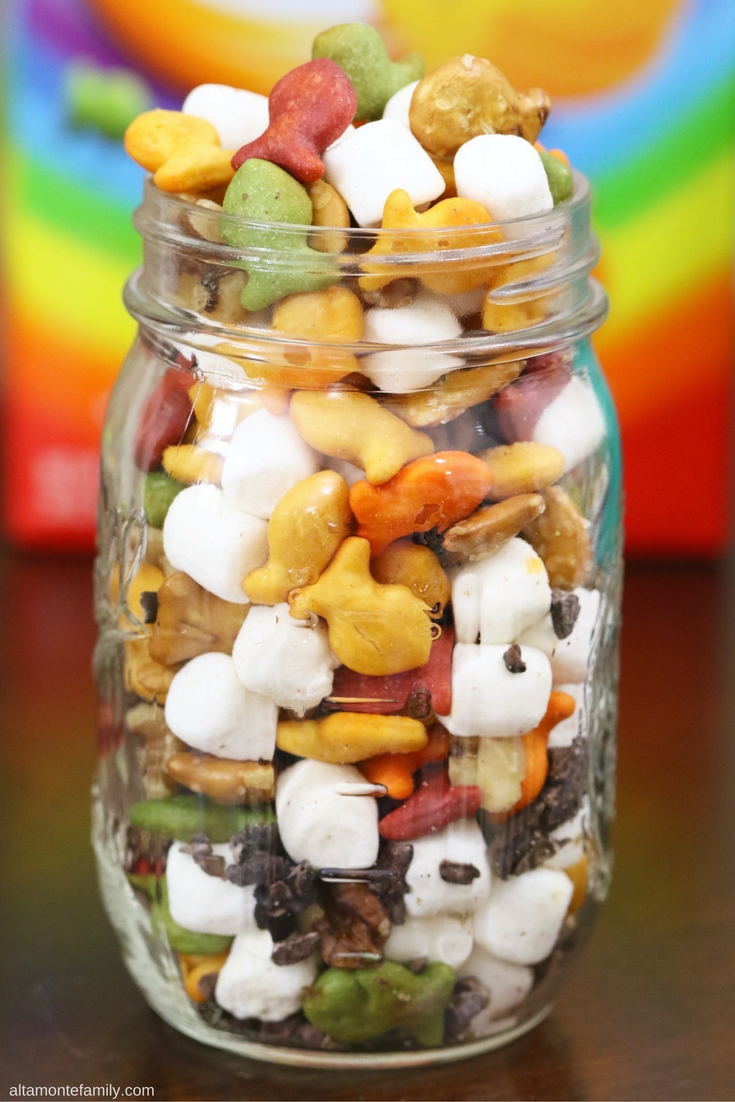 Your kids will have a blast making this simple recipe! Think about that smile each time you and your kids get to spend time making something fun and delicious together. It's in these little moments–even something as simple as combining the ingredients in a mixing bowl–that the most precious memories are made, the sweetest smiles shared. There's a lot to be said about the transformative power behind a little smile.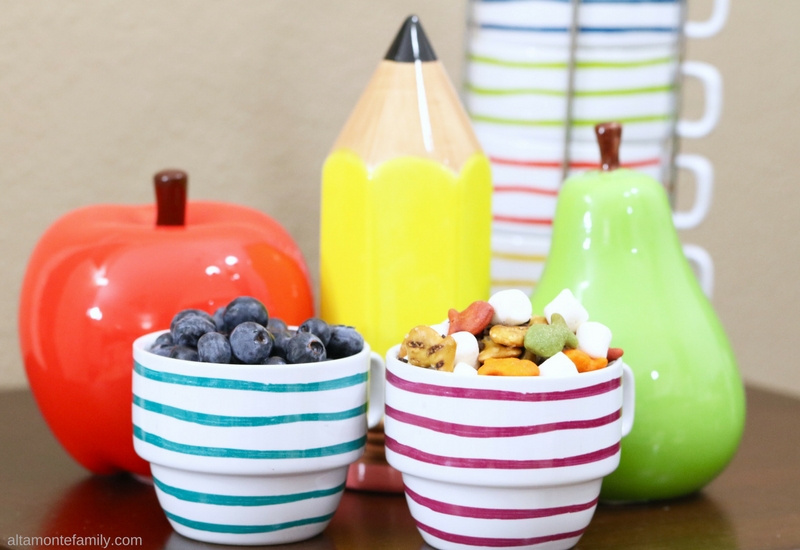 Of course, in order to keep our kids engaged in this delicious snack mix endeavor, we need to keep things simple, easy, and fun–without sacrificing flavor. Adding in their favorite Goldfish crackers was a no-brainer for us (after all, the brand purpose of Goldfish crackers is to spark joy, one smile at a time). It's a win-win for parents and kids–the perfect solution for our kids' snacking and mealtime recipes!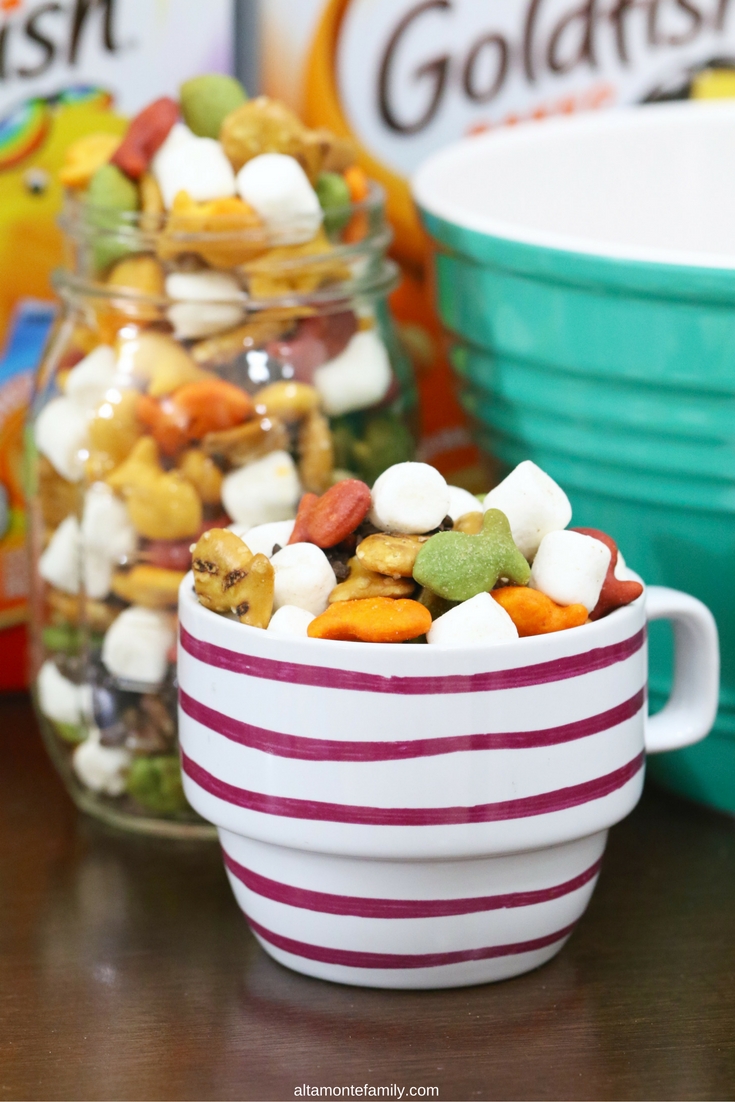 By the way, when you peruse the shelves at Walmart, you'll notice that Goldfish crackers come in different flavors, sizes, and packages. We chose the bulk Goldfish crackers because they're currently on rollback for $5.98* each.
Savings alert: Save $1.00 on any ONE (1) Bolthouse Farms® 10 oz. Baby Carrots or Bolthouse Farms(® 11 oz. juice when you buy any ONE (1) Pepperidge Farm® Goldfish® crackers 30 oz. or larger. Please note that there isn't any coupon that accompanies this offer. It is an in-store offer that may be available at your local Walmart.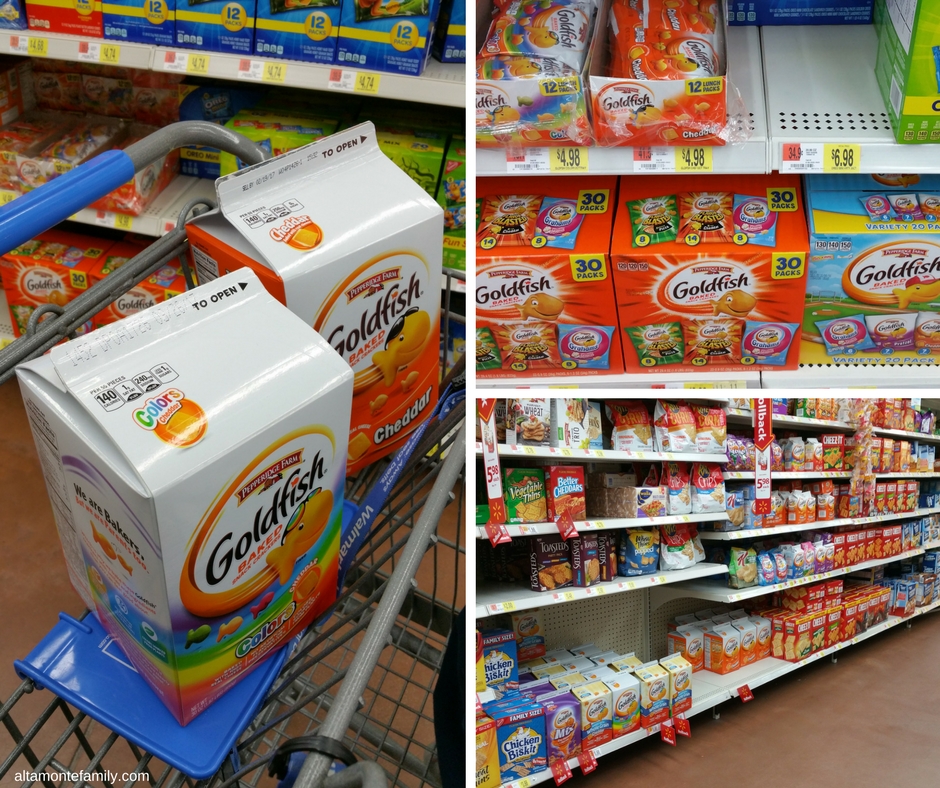 What will you and your kids create with your favorite Goldfish crackers? For more recipe ideas and inspiration, click here.
Have fun!
*Pricing is accurate as of the time of this post. For updated pricing and availability, please check your local Walmart store.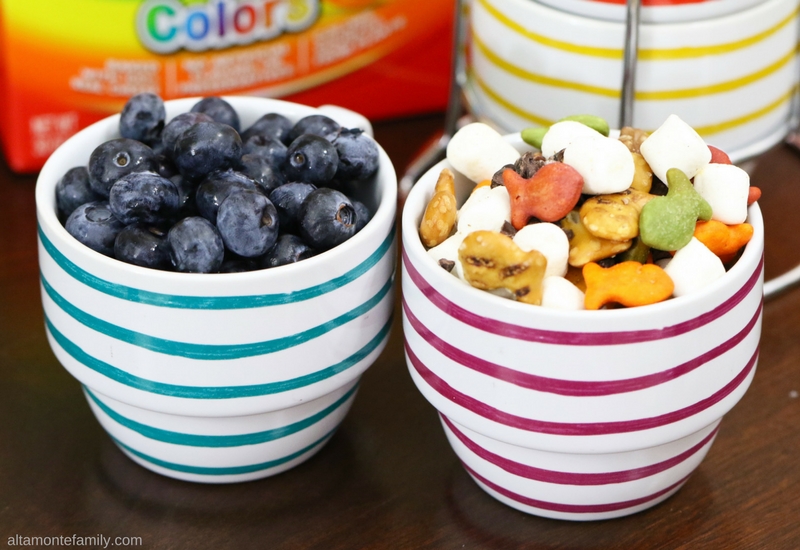 ---
We're Social! If you liked today's post, feel free to share, bookmark, or pin it! Follow us on Pinterest, Facebook, and Instagram for more updates on our latest projects and adventures.