We had good intentions. We had lofty aspirations. We were all set and ready to go walking at Cranes Roost Park tonight. Then we stumbled upon some packages that had just arrived at our doorstep. That's when it happened–visions of chocolate in the form of justifiable, protein-packed "power snacks" (because it's made of almond flour) plagued our minds. We quickly searched for the most recent version of our gluten-free chocolate walnut muffin recipe and once again thought of adding a few tweaks.
"It only takes about 30 minutes to make these chocolate walnut muffins," we reasoned. "We certainly could make these before heading out to the park. After all, we're going to need the energy. It's been a rough day, a rough week."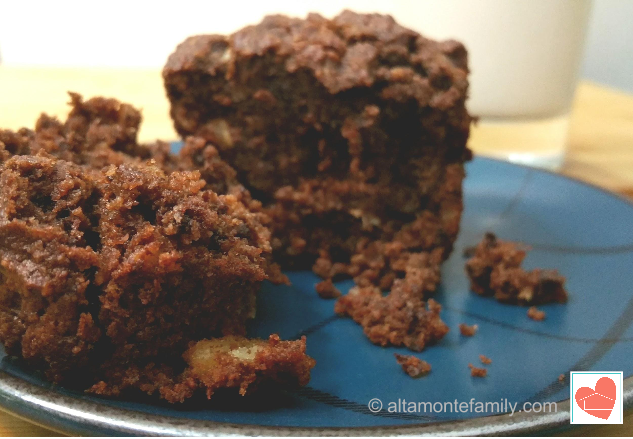 Have you ever had such positive conversations with yourself, especially when you know it's time to pay attention to your on-and-off-and-on-again fitness goals?
In the middle of all that reassuring self-talk, something <begin sarcasm> very magical </end sarcasm> happened. Some of us fell asleep on the couch (the ones who actually met their fitness goals today) as the rest of us were preparing to make the gluten-free chocolate walnut muffins.
Just then, one of our "middle children" offered to help out since his Allergist recently told him to stay away from flour products for a while (this quickly made gluten-free recipes very interesting to our son).
Suddenly, another child "stepped in" to add a little bit more sugar to this batch (something that wouldn't have been approved had the other "sleeping members" of our family been given a choice).
Another great idea followed: why don't we add more chocolate?! (Are you now able to tell which spouse was sleeping and which one wasn't?)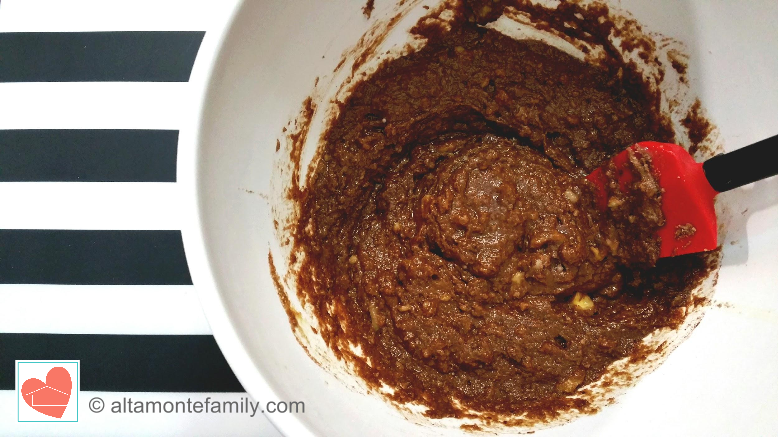 We tried to be as quiet as possible.
Working with flour isn't always the cleanest job; thankfully, almond flour is a little bit more forgiving with the clean-up, especially when the kids have kitchen duty.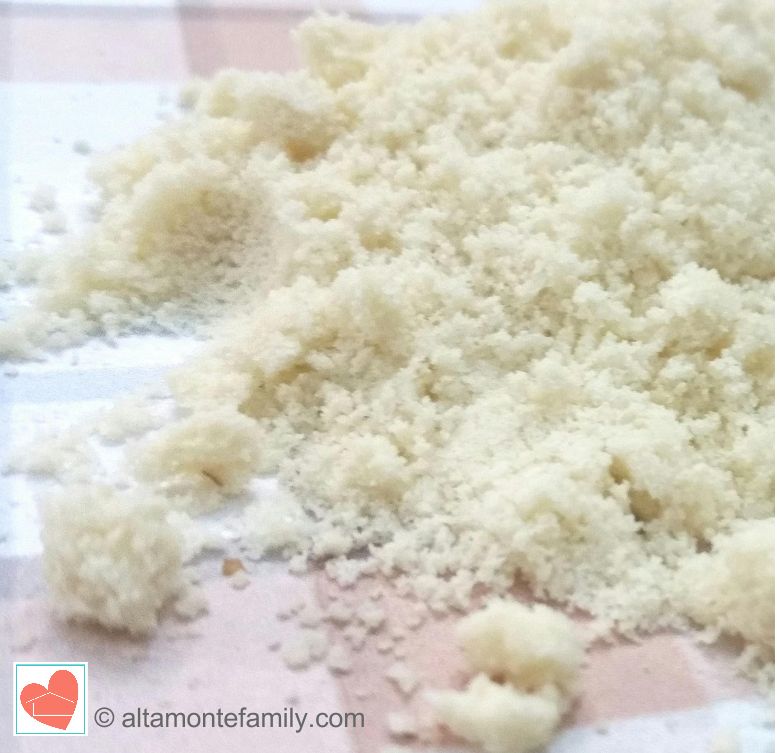 It's soooo tempting to just dip your finger into the mix when you're working with almond flour (we love almond milk!), chocolate, and sugar!
Thankfully, none of us did that. Not even our uber curious toddler.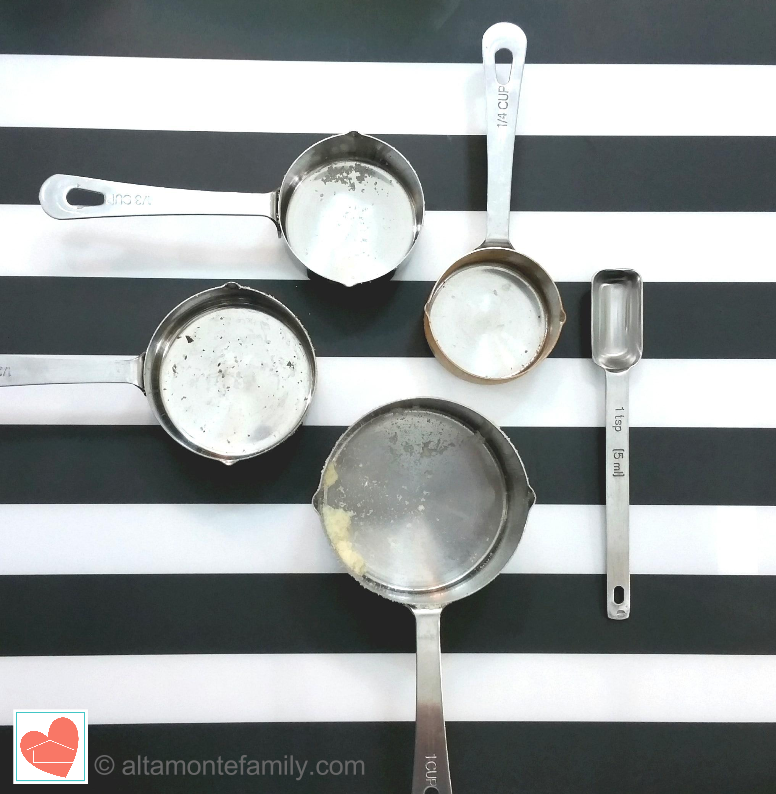 The Stainless Steel measuring cups and spoons that we recently picked up from Bed Bath and Beyond were delightfully easy to clean, especially when you're taking in the sweet, chocolate-y aroma coming from a nearby oven!
Ahhhh… the gluten-free chocolate walnut muffins are now ready!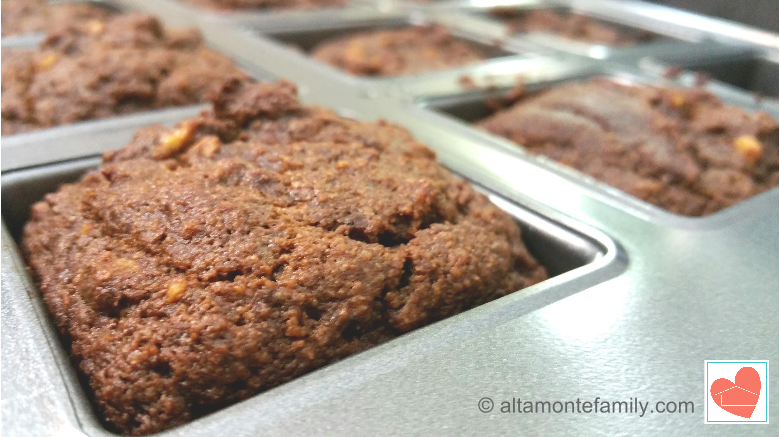 These muffins wouldn't have lasted as long as they did; thankfully, we needed to pause to take some photos for today's blog post.
You see, we were supposed to take some photos of Cranes Roost Park today; instead, we ended up taking photos of devouring some freshly-made delectable "power snacks" before without the work-out. For whatever it's worth, these treats made way for some nice quality time with the family… indoors.
In case you're wondering, we never made it to the park tonight. But, we did manage to create this blog post!!!
The park will be there tomorrow; most likely, the gluten-free chocolate walnut muffins won't.
Anyway, here's the recipe! Feel free to tweak by adding  to / subtracting from the sugar and raw cacao powder. Those are the two main ingredients which we like to adjust, from time to time. Enjoy!
Gluten-Free Chocolate Walnut Muffin Recipe
This makes 12 muffins if you're using a regular muffin tin
Ingredients
2 cups Honeyville Blanched Almond Flour (affiliate link)
1/4 cup organic raw cacao powder
1/3 cup organic sugar (evaporated cane juice)
1/2 tsp Celtic sea salt
1 tsp baking soda
1 1/2  cups organic walnuts, chopped
3 large eggs (cage-free, if possible)
3 large bananas, mashed
1 tbsp pure vanilla extract
1/4 cup organic, cold pressed, extra virgin coconut oil
Directions
Pre-heat oven to 350° Fahrenheit
Combine bananas, eggs, vanilla, and coconut oil, then whisk them together
Add in the dry ingredients, then fold in the walnuts, last
Carefully scoop batter into a lightly-greased muffin tin
Bake at 350° for 23 minutes
Thinking of making these gluten-free chocolate walnut muffins at home? Feel free to bookmark, pin, or share our post!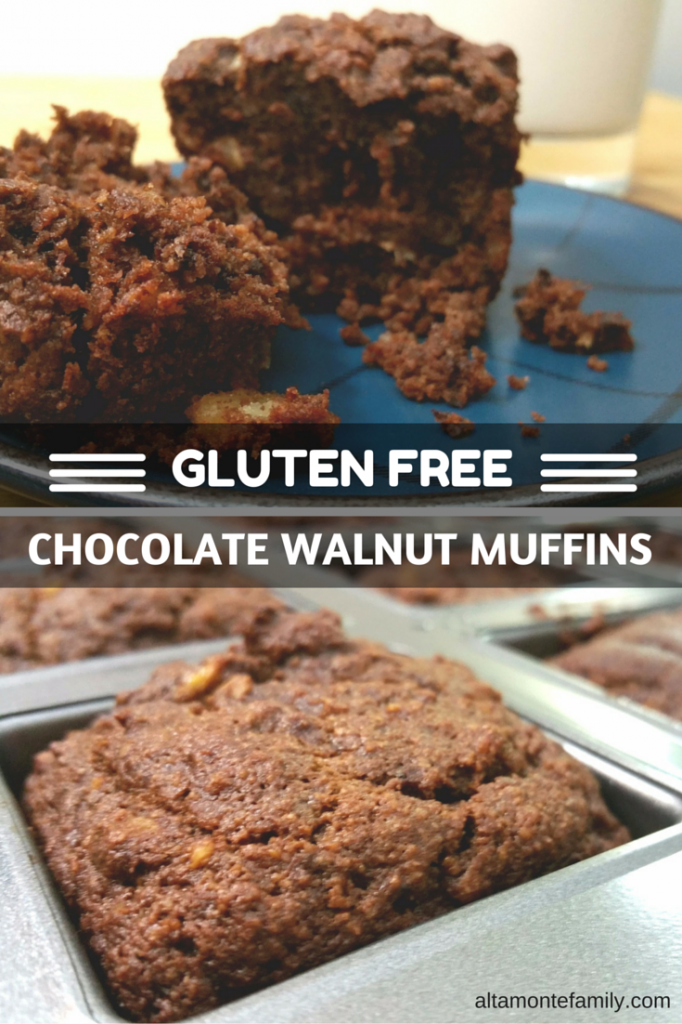 Keep checking back for more gluten-free almond flour recipes! See ya next time!