This shop has been compensated by Collective Bias, Inc. and its advertiser.
All opinions are mine alone. #WhatInconvenience #CollectiveBias
---
Did you know that today is World Arthritis Day? Yup! October 12th is the day! We did celebrate a few days early in the form of a Pre-Glamping Party with a few of our glamping friends. Like us, some of them also suffer from joint pain and/or arthritis–but we don't let those things get to us. We can still party, glamp out, and enjoy quality time with our family and friends (even if it's a party before a party)!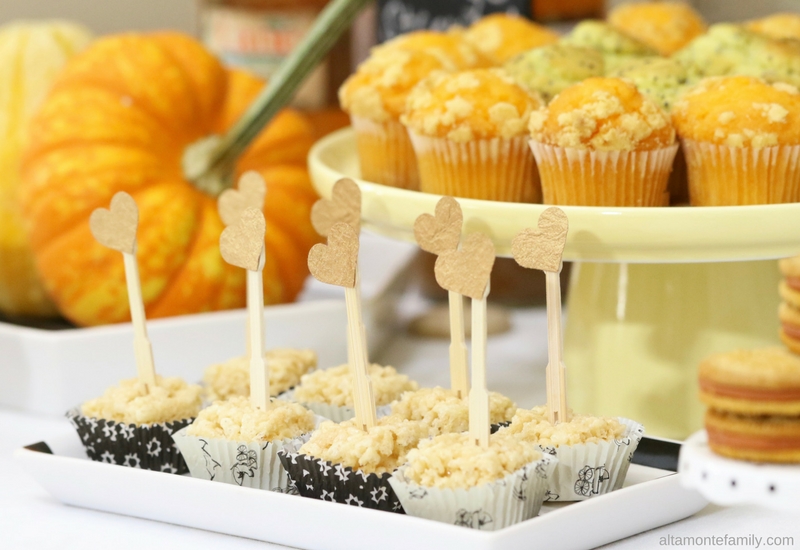 If you've been closely following us on Instagram, you'll know that we've recently purchased a 1965 Layton vintage camper. It's currently in the "vintage camper salon" getting a makeover. While she's already gorgeous the way she is, we just wanted to add our own style to her decor now that we're her new "parents". Anyway, we can't wait to go glamping with her!
By the way, she has her own Instagram account (we named her Patsy Lucille).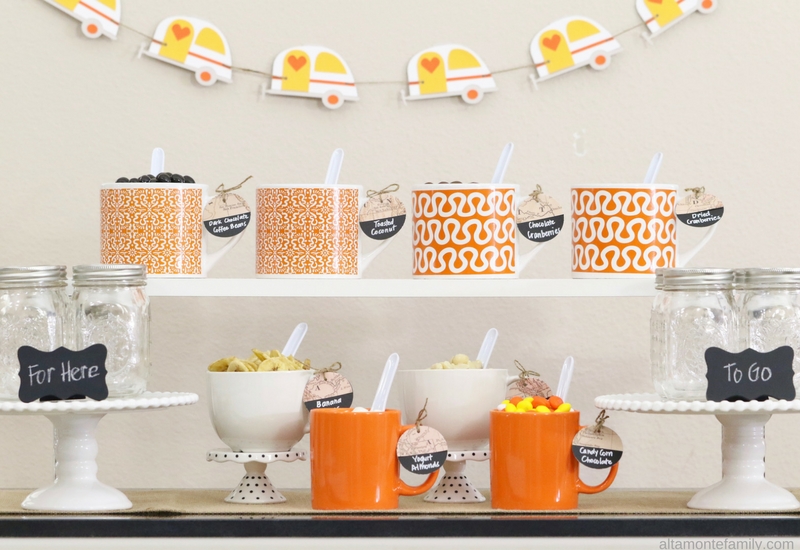 Just like how we're customizing our new-to-us vintage camper, we also changed up the way we styled our Build-Your-Own Trail Mix Bar! We didn't want to replicate the traditional camping feel in our trail mix station. After all, this is a Pre-Glamping Party!
So… keep on reading to learn about our 1) party favor glamping gift basket idea, 2) the Build-Your-Own Trail Mix Bar (for here and to-go!), and 3) our no-cook food choices.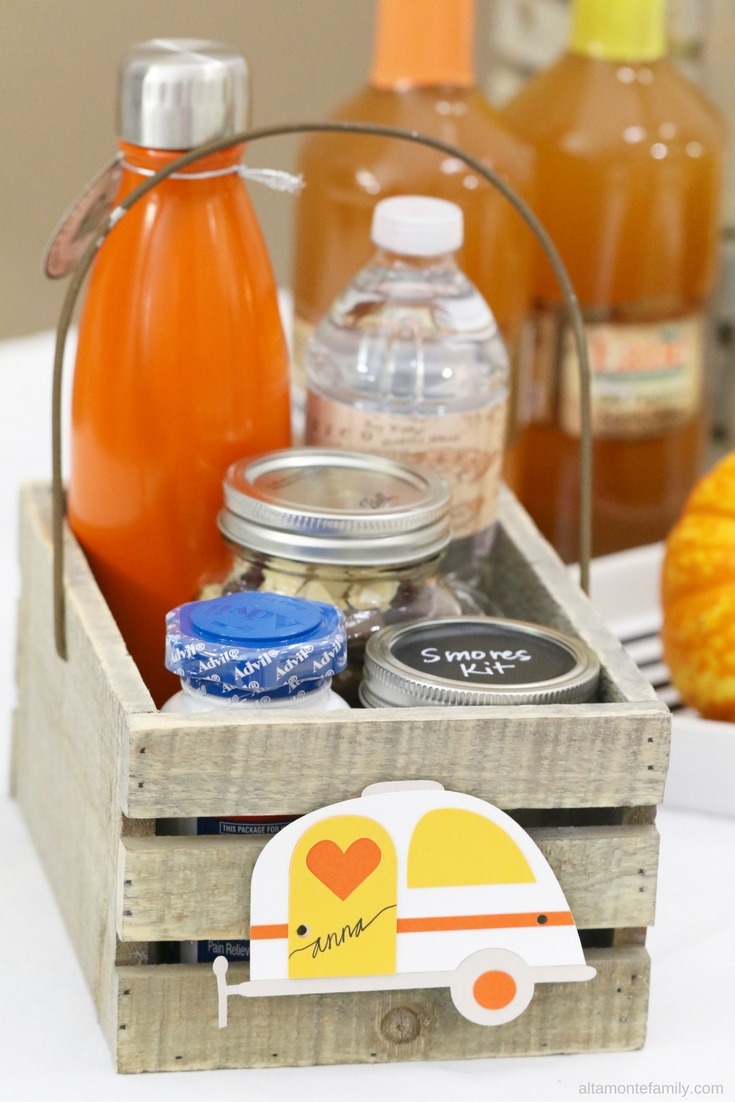 Party Favor – Glamping Gift Basket
This party favor gift basket may appear to look simple, but it is unmistakably packed with some pretty cool glamping essentials! Here's what's inside:
Reusable Insulated Thermos
Bottled Water
S'mores Mason Jar Kit
Mason Jar Trail Mix (from the Build-Your-Own Trail Mix Bar)
We may be new to glamping, but according to what we've observed so far, it's a pretty tight community! The people are kind, helpful, and thoughtful. It's not uncommon to share resources, including OTC pain relievers like Advil. No glamper would ever want to be stuck in the camper in any kind of pain or discomfort! That's why we included Advil in our gift basket (we chose Advil Easy Open in particular because it's perfect–and convenient– for people suffering from arthritis*).
Arthritis and joint pain are among the most common pain culprits in our home. It comes as no surprise: arthritis affects 53 million Americans!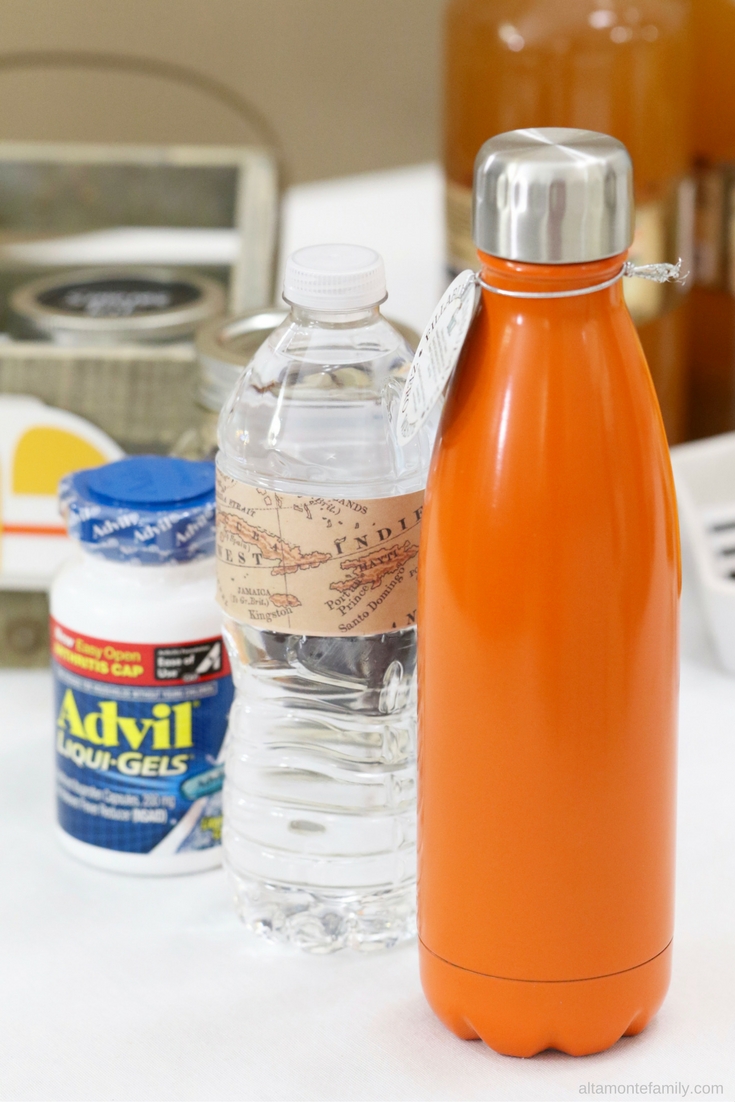 Anyway, we embellished our party favor gift basket with a paper vintage camper (in our favorite camper colors)! We simply used our Cricut Machine and searched–and paid–for the digital cut file that suits our fancy.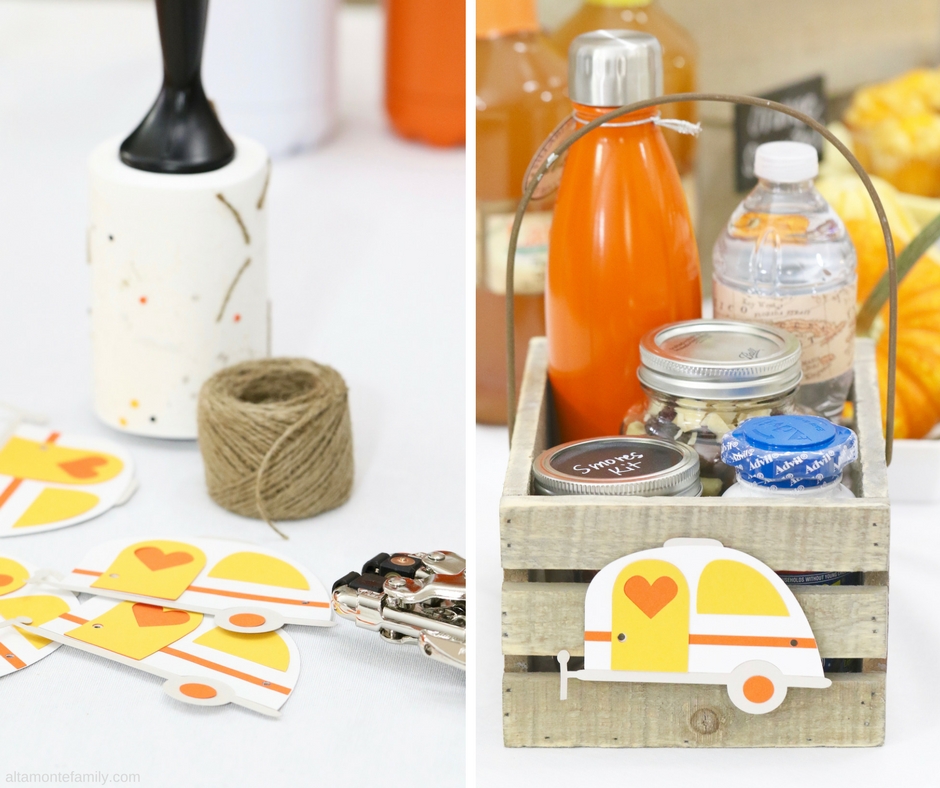 Party Decor and Essentials
Of course, we just had to have additional heart-shaped decor to match the one on our paper vintage camper door! So, we punched out some paper hearts (using a manual craft puncher) and attached them onto wooden food picks! We also used mini cupcake wrappers for these bite-sized sweet treats, for that extra pop of color / contrast.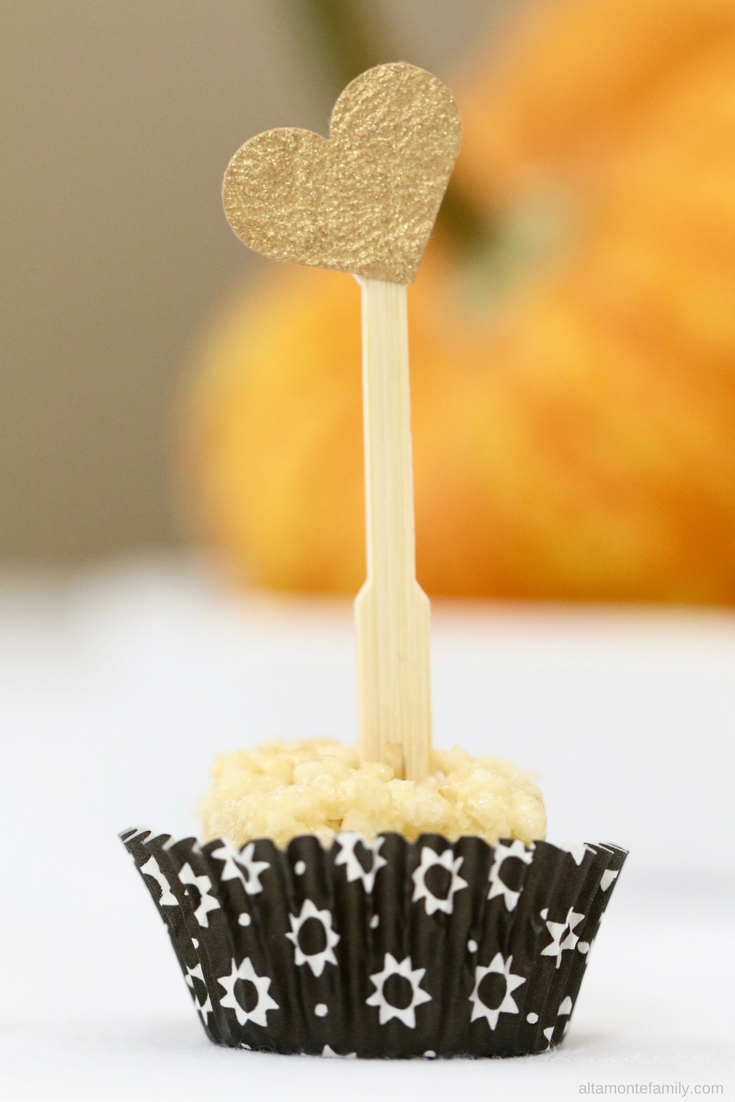 Food tags / labels are an easy way to add character to any party table (or trail mix buffet, as such is in our case). Using a round circle punch, we punched out 2-inch circles of chalkboard paper and 2-inch circles of scrapbook paper (with a vintage map design). We cut the vintage map circle in half to add more personality! The chalk marker did the rest.
In case you're wondering, we didn't just randomly choose any area on the vintage map scrapbook paper. The locations (as seen in the photos below) actually mean something to us, particularly as it relates to our family road trips. They also make for great conversation starters! After all, glampers love to travel!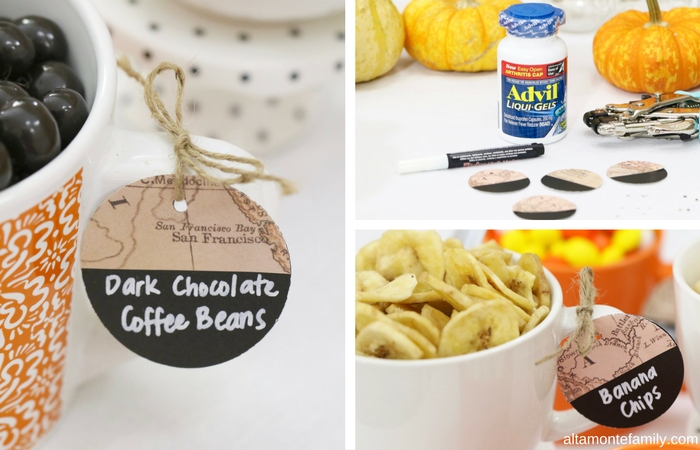 We used a heavy-duty hole puncher (which can also set eyelets / grommets) to punch out a small hole through the two attached pieces (as seen in the photo above).
In hindsight, we should have just used a simple hole puncher that's lighter on the joints (translation: my joints). Thankfully, I had just picked up a new bottle of Advil Easy Open (nothing's proven stronger on Arthritis and other joint pain*)! It had already kicked in by the time I had started using my other manual craft punchers. Those tools can really do a number on your joints if you have some sort of arthritis and you're doing a lot of repetitive paper punching!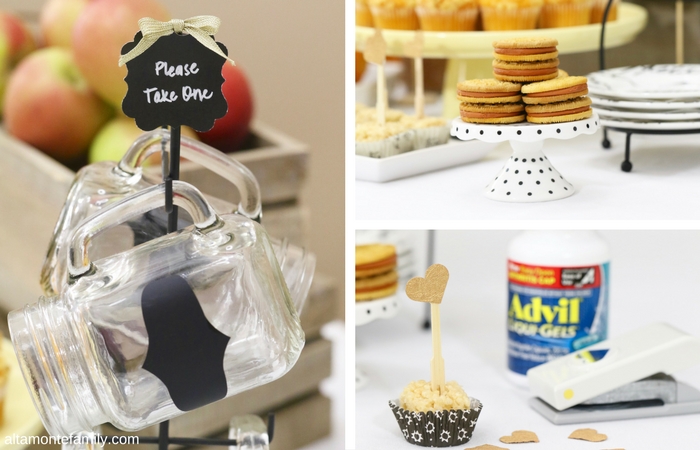 By the way, we're all about keeping our party table organized. It really helps with the after-party cleanup! To keep things nice and neat, we like to use mug trees, cupcake stands, cake stands, apple crates, small platters, and reusable chalkboard menu cards.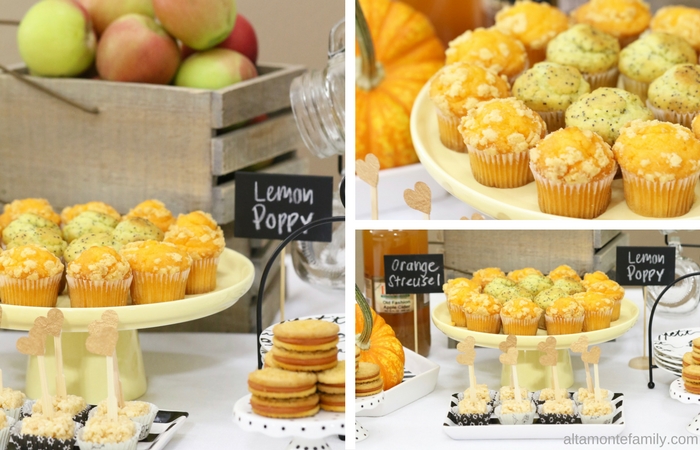 This dessert plate stacker adds a nice touch and dimension to the overall look. Plus, the plates say "Bon Appetit"!
Those mini muffins and bite-sized treats would look really good on these cute plates, don't ya think?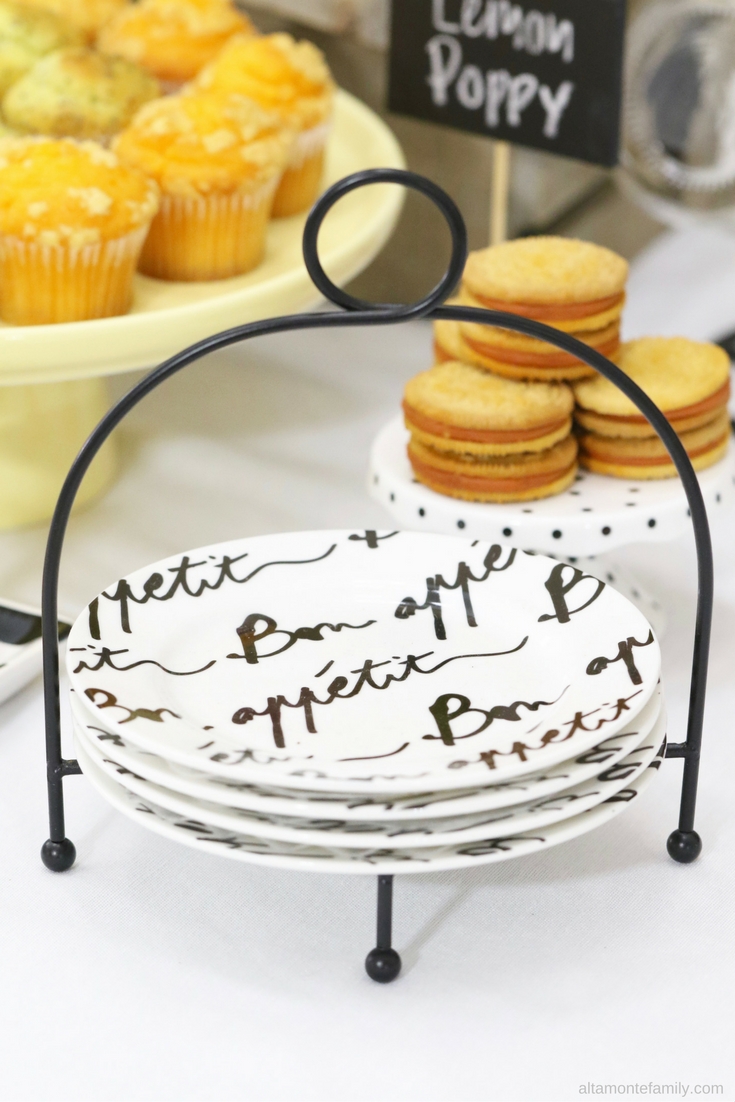 Other common party essentials which we won't take much time to mention are disposable luncheon and beverage napkins, utensils, straws, etc.
The Food
Ahhh… the food.
Let's talk about the food! We split this section into 2 parts: 1) the good stuff, and 2) the other good stuff!
So, let's start with "the good stuff", first: the "Build-Your-Own" Trail Mix Bar.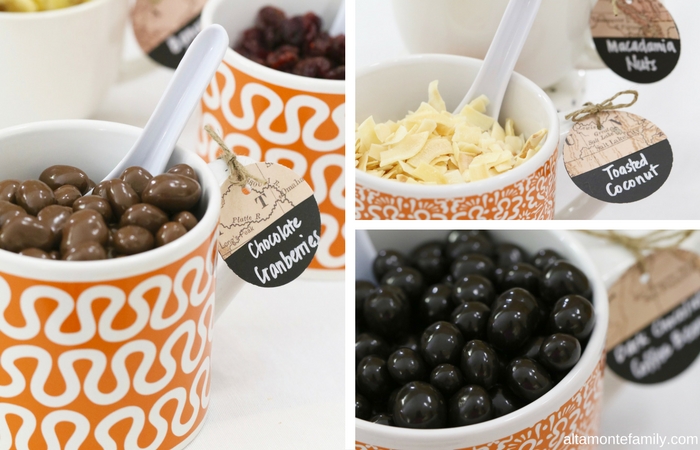 We had 8 different trail mix ingredients for our glamper friends to choose from:
Dark Chocolate Coffee Beans
Macadamia Nuts
Toasted Coconut Chips
Banana Chips
Milk Chocolate Cranberries
Dried Organic Cranberries
Yogurt Almonds
Candy Corn Chocolate
We thought that using coffee mugs was a nice twist on the traditional trail mix buffet! We also had some mason jars (labeled "for here" and "to-go"–FUN!)
We also used Asian soup spoons for scooping out the trail mix ingredients. The candy scoopers would've been cute and all, but they would've been too big for our purposes… plus, it's all about using what we already have.
Glampers are resourceful, too, ya know! 😉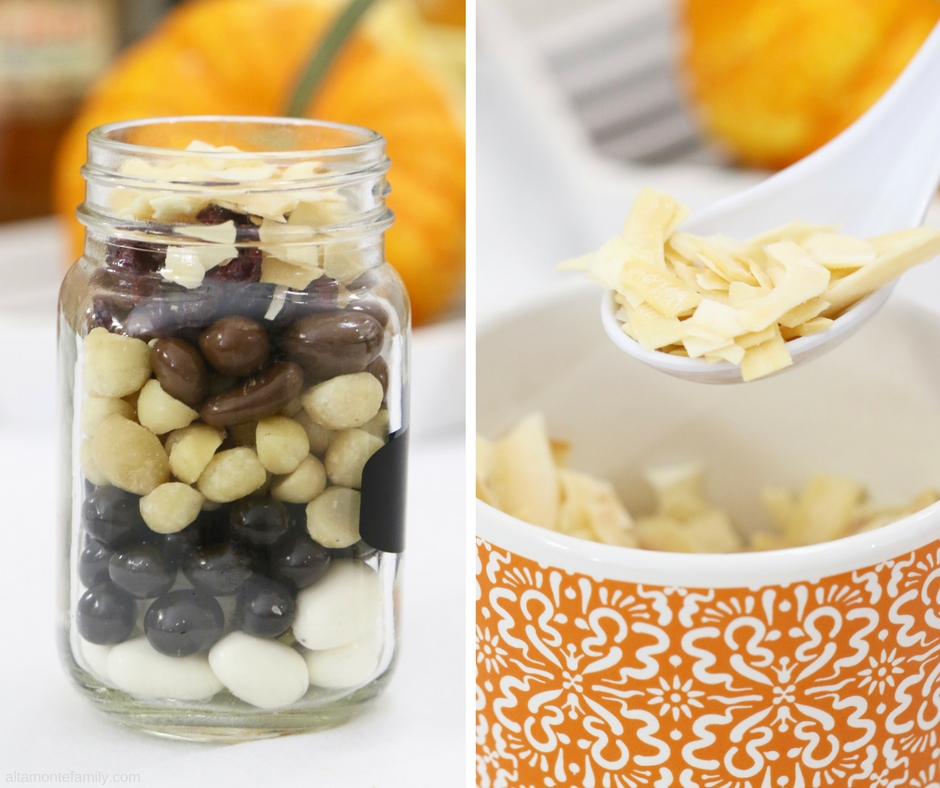 Okay, now it's time to talk about "the other good stuff".
Think "flavors of the season" and "flavors from the region".
While driving home this weekend (after evacuating the State because of Hurricane Matthew), we decided to take the back roads to avoid the unbearable traffic on I-75 in the Atlanta area (too many people on the road that day, and way too many accidents).
As we were headed back to the freeway, we were pleasantly surprised to discover a local farm / orchard in the area and picked up some delicious cider in 5 different flavors (you're only seeing 2 of them here–because they match).
Sharing the peach cider (and apple cider) with our glamper friends was like sharing our farm / orchard experience with them!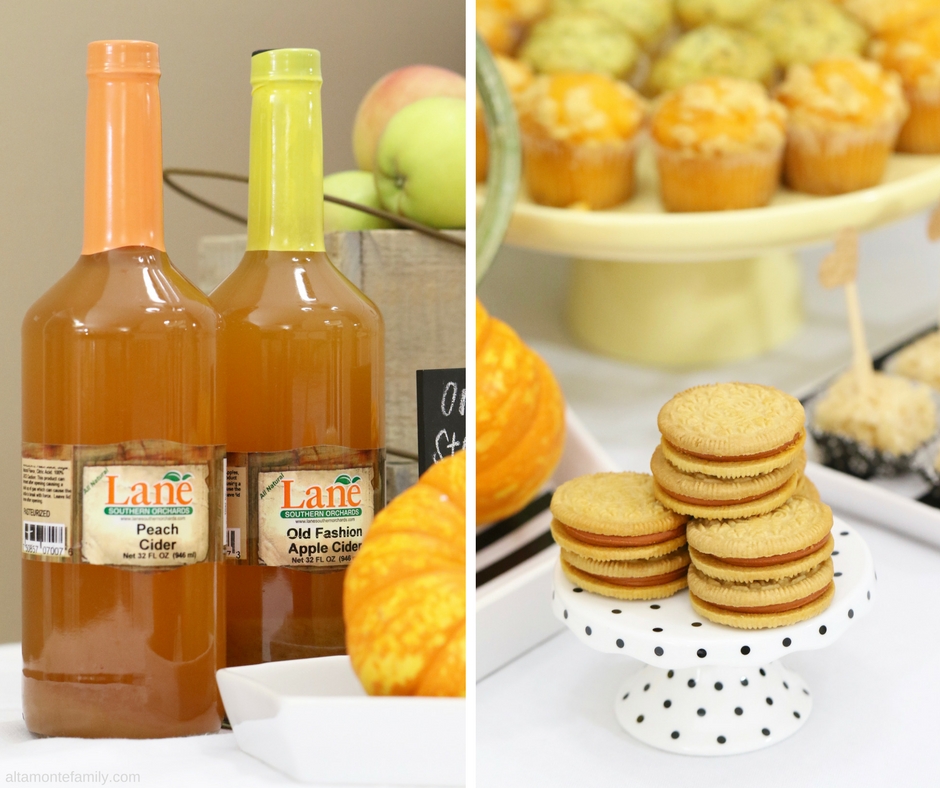 If you like lists, here goes…
Our no-cook (translation: store-bought) snacks and desserts include:
Crispy Marshmallow Bites
Pumpkin Spice Sandwich Cookies
Organic Fuji apples (because it's apple season and in-season produce always tastes the best)
Orange Streusel Mini Muffins (because they're yummy and match our color scheme)
Lemon Poppy Mini Muffins (again, because they're yummy and match our color scheme)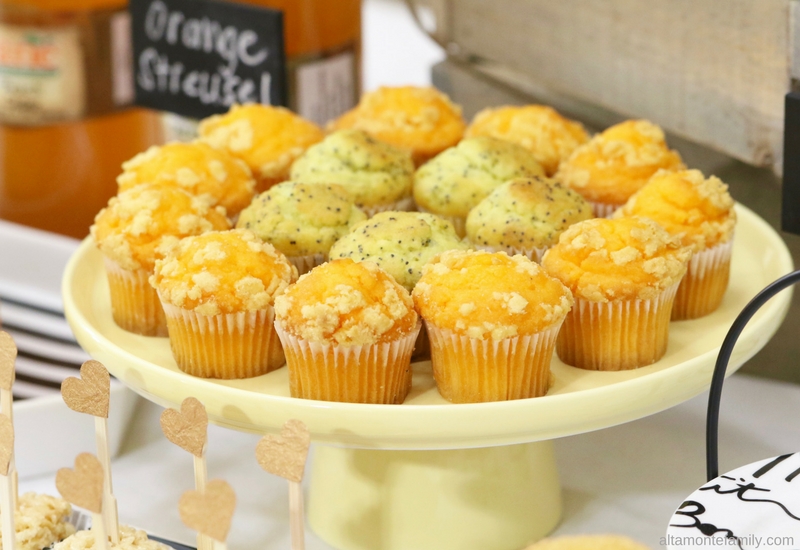 The Inspiration
In case you're wondering where we got our color inspiration…
We got it from our vintage camper, Patsy Lucille!
She's orange and white! She's still in the salon as of this weekend (which is almost 9 hours away from us).
While the long drive to see our "daughter" may cause some arthritic pain here and there, we did okay with a little help from Advil*. Just in case, we brought along our newly purchased Advil Easy Open bottle (you know, the one we purchased at Walmart just before evacuating the State–thanks to Hurricane Matthew) to the shop (a.k.a. "vintage camper spa").
Note: What you see in the photo below is our vintage camper's current exterior (top right) and her interior before the remodel (bottom right). On the left, you'll see that she just got a fresh coat of white paint (cabinets and drawers–those are original to the camper… the durability is most definitely something to write home about).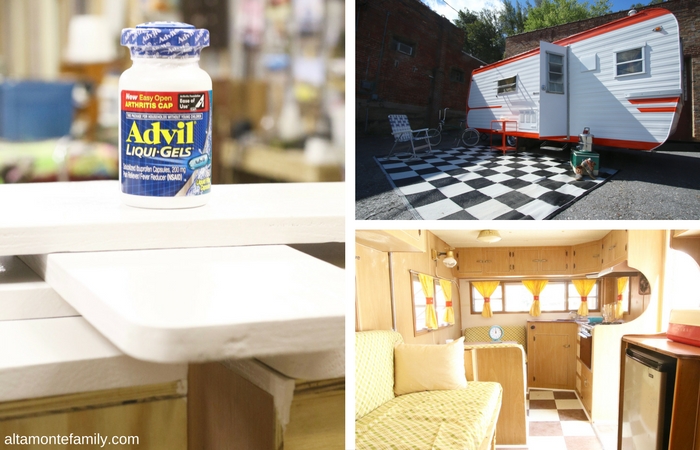 So… now, it's your turn! Think about what inspires you to live life to the fullest. Step outside and smell the roses!
We hope you aren't staying cooped up inside suffering from arthritis and/or joint pain–there's Advil Easy Open for that (the medicine in Advil is the one doctors recommend most for joint pain–more than the medicine in Tylenol or Aleve).**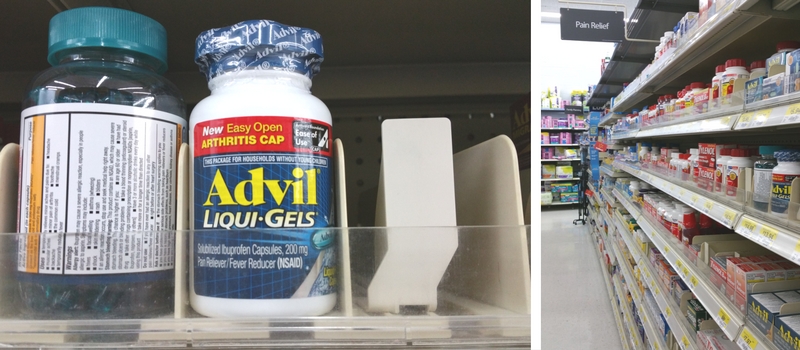 Take a moment to check out the Better Living Toolkit–it's packed with great information and resources to help you live a life of Yes!
Glamping with our vintage camper can't come soon enough! Who's ready for another party?!
*For minor arthritis pain. Among OTC pain relievers.
**Based on a survey of monthly doctor recommendations.

---
We're Social! If you liked today's post, feel free to share, bookmark, or pin it! Follow us on Pinterest, Facebook, and Instagram for more updates on our latest projects and adventures.