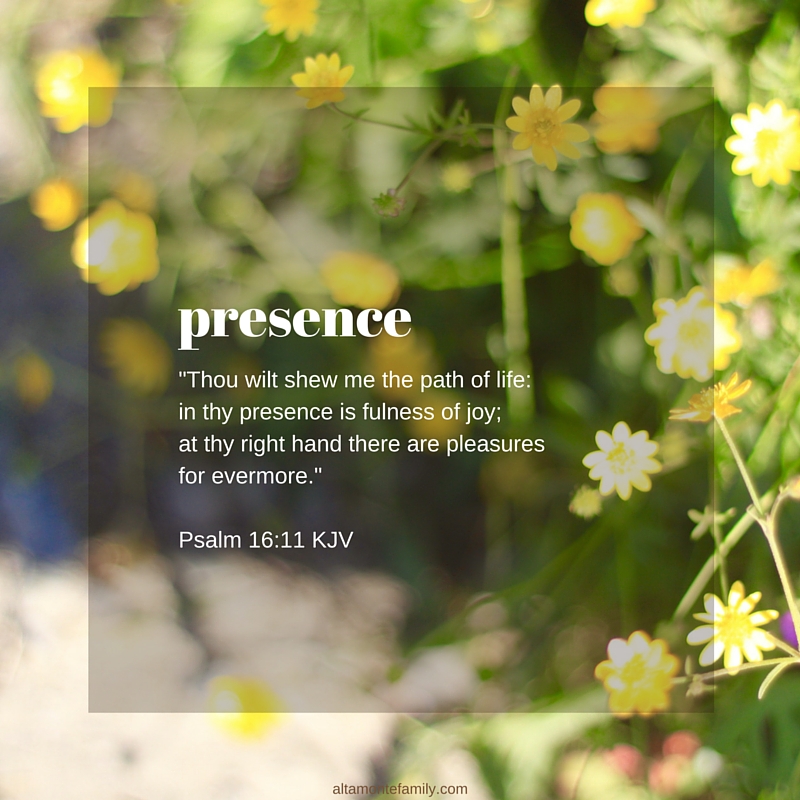 A blessed Monday to you and yours! I sincerely apologize for missing the devotional posts for Wednesday, Thursday, and Friday, last week. I had taken a short break from blogging (besides the prescheduled, sponsored posts) due to health-related reasons and finally got to see a Specialist today. I've been on antibiotics since last week and it's been affecting my ability to focus and be creative. Today, the doctor added steroids to the list and if things still get worse… then, surgery. I'm praying for yet another miracle! In any case, I'm thankful that God has inspired me to write another devotional again today! The antibiotics haven't been affecting me as badly as they did last week (no more fogginess); so today, I'd like to briefly share a reflection on "The Gift Of Presence".
To be graced with someone's presence is a gift. That person can easily choose not to be there. Sometimes, that person would've had to make a lot of sacrifices (and even incur expenses) just to be there for you. In other cases, that person whom you wanted by your side could no longer be there because he or she has passed on.
It is a gift…
As I was sitting in the exam room all by myself while waiting for the doctor to come in, I knew that God was with me. I know in my heart that He is faithful to deliver me yet again from whatever sickness or complication that lies before me. I was also comforted knowing that my husband was just around the corner in the waiting room, along with all of my children. He was able to take a few hours away from work to be there for me.
My family's presence is a gift.
God has given us the gift of His daily presence–and it's not simply a "mass presence" because He is ever-present. It's a personal kind of presence. Did you know that He cares so much that He puts our tears in a bottle (Psalm 56: 8)?
Isn't it amazing how He can be ever-present and still give us the personal attention that we need?
God is with me through my ups and downs, my joys and my struggles, including my moody and confused in-betweens. He even takes pleasure in those who fear Him and those who hope in His mercy. That's where I am right now, and I can be assured that He takes pleasure in me.
The Lord taketh pleasure in them that fear him, in those that hope in his mercy.

Psalm 147:11 KJV
God's presence in our lives is a gift.
There is unspeakable joy in being in God's presence. Are you experiencing the joy of His presence today? Have you received the gift of His presence?
Thou wilt shew me the path of life: in thy presence is fulness of joy; at thy right hand there are pleasures for evermore.

Psalm 16:11 KJV
If He reigns supreme in our hearts, we can experience such wonderful joy right now, right where we are, in whatever situation we're in.
---
Take action: Did you remember to put God first in your life today? The psalmist says in Psalm 16: 8-9 that because he has set the LORD always before him, "Therefore my heart is glad, and my glory rejoiceth: my flesh also shall rest in hope". If you haven't yet received the gift of God's presence in your life, in your heart, this page tells you how you can find joy and peace in His presence today.