The holidays are fast approaching and it never hurts to get an early start when it comes to shopping for gifts–or at the very least, getting some gift ideas! We're speaking from experience here–let's just say we're hoping to do better this year! Recently, we received a package in the mail and were pleasantly surprised to see what was inside: gifts from Hawaii! Among the yummy treats were pancake mixes from Hawaiian Sun and an assortment of treats from the Honolulu Cookie Company!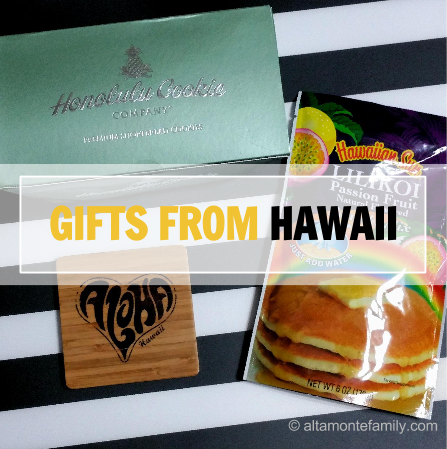 We always feel so loved whenever we receive gifts from friends and family! Having lived in Hawaii before, we always get nostalgic whenever we open up presents that are made in Hawaii or remind us of "home". Now that we live in Florida, we try to spread the aloha spirit whenever we can by giving "gifts with aloha" to those who have touched our hearts.
Spreading the Aloha Spirit
We recently gave a box of chocolate macadamia nuts to a nurse who took good care of us after the delivery of our fourth son not too long ago. Her name is Rebecca. We gave another box to her assistant, Jennifer, and also to the sweet lady who always delivered the meals with a smile. We call her Miss Peggy. We included a flyer with our gifts, which had an invitation to come see us at our church. What a privilege it is to be able to spread the love and aloha even when we're now living on the "mainland"!
It is more blessed to give than to receive.

Acts 20:35 KJV
Anyway, there are a ton of gift ideas from Hawaii that we can think of; for now, we'll share what we recently received in the box as well as stuff that we like and were able to photograph in the past…
3 Gift Ideas From Hawaii
Although we're talking about Christmas gift ideas, these gifts can certainly be used for birthdays, special occasions, or just because!
Gift Idea #1:  Pancake Mixes from Hawaiian Sun – available online at Only From Hawaii (as of the time of this post)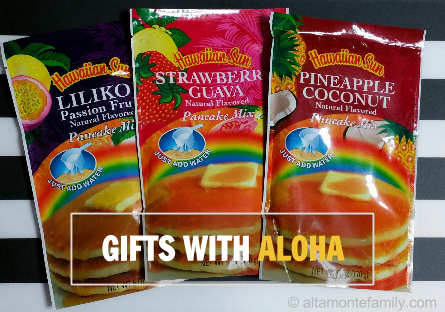 These pancake mixes add a nice twist to our breakfast mornings–even our son who doesn't like to cook finds himself looking forward to making these pancakes whenever we receive them in the mail! They don't last very long in our house (but they do linger quite a while on our hips if we're not careful).
Gift Idea #2:  Short Bread Cookies from the Honolulu Cookie Company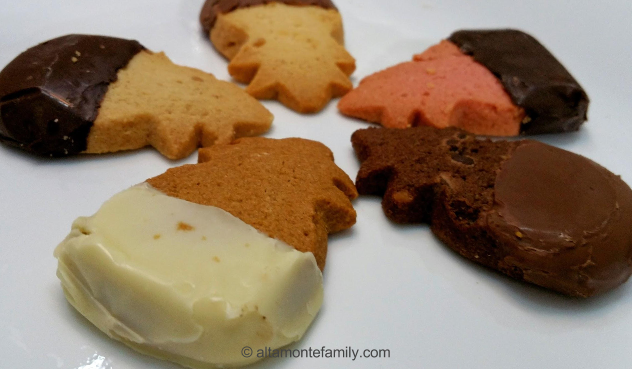 The box we received in the mail adds a whole new meaning to Forrest Gump's famous quote:
"Mama always said life was like a box of chocolates. You never know what you're gonna get."
We love love love getting these in the mail and have always appreciated receiving them as gifts! Thankfully, there's always the option to purchase them online.
Gift Idea #3:  AromaTheraPutty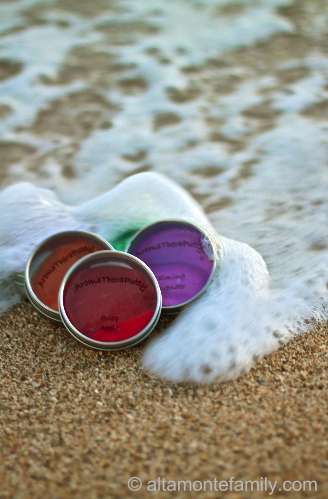 We purchased a bunch of these from the North Shore Soap Factory in beautiful Waialua at the Old Sugar Mill before leaving Hawaii. Boy, do we awfully miss frequenting that side of the island. We can only dream of shave ice, coffee, plumeria, the beach, the food… what else? Anyway, these AromaTheraPutty "stress balls" have really come in handy for us. They can easily fit into your purse when you're traveling and they have really helped with lifting up our spirits whenever we're feeling a bit weary of our lengthy travels. They can be purchased online at AromaTheraPutty's online store.
Fighting Nature Over AromaTheraPutty
These AromaTheraPutty "stress balls" smell so lovely, even the beach waters on Oahu tried to take them away from us while we were photographing them. No joke–it wasn't a pretty sight! Thankfully, we were able to retrieve all of them! Oh, the memories of Hawaii! You see, one of us suddenly had this crazy idea while enjoying a relaxing sunset with an AromaTheraPutty stress ball in hand. Here's the thought bubble: "These colorful tin cans would look really great against a backdrop of sand, waves, and water." You be the judge 😉
So, are you itching to go to Hawaii yet? If that's not too possible for you at the moment, why not bring a little piece of Hawaii to you?
Aloha and Mahalo for hanging out with us!
Disclosure: As of the time of writing this post, AltamonteFamily.com is by no means affiliated with any of the companies or organizations mentioned in this article. AltamonteFamily.com has not been compensated in any way nor has AltamonteFamily.com been influenced to write about these products. This post is a result of the personal observations and independent research of members of AltamonteFamily.com. All opinions solely belong to AltamonteFamily.com.