Christmas has come and gone and our kids are still in the giving mode! On a side note, we really don't mind the ongoing positive spirit as we like to celebrate the meaning of Christmas every day. The celebration doesn't have to stop after Jesus' birthday! Anyway, our toddler just asked us to create an owl for his favorite Sunday School teacher for Valentine's Day! He really liked the gum wrappers we made for Christmas and asked if we could make new ones. Thanks to his idea, we're now sharing these free printable Valentine's Day owl gum wrappers with you today!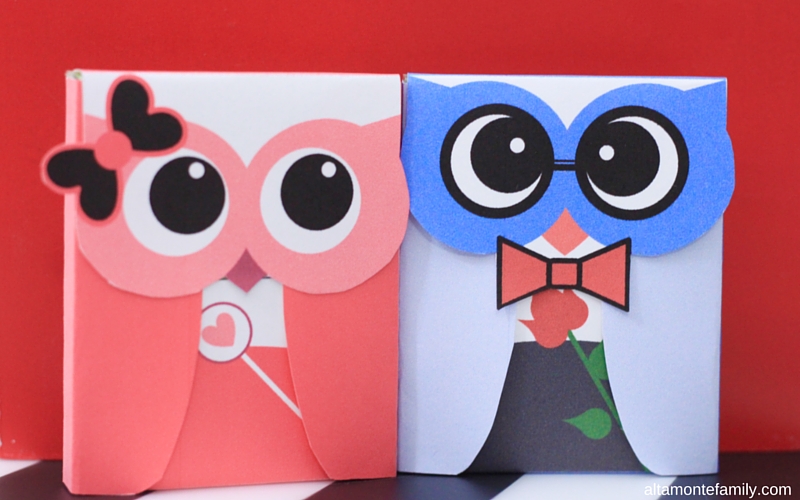 We made these free printable Valentine's Day owl gum wrappers in pink and blue and added a little design on the back that says, "To the very best Teacher". We purposely kept the bottom part blank so that your child can write the teacher's name as well as his / her name.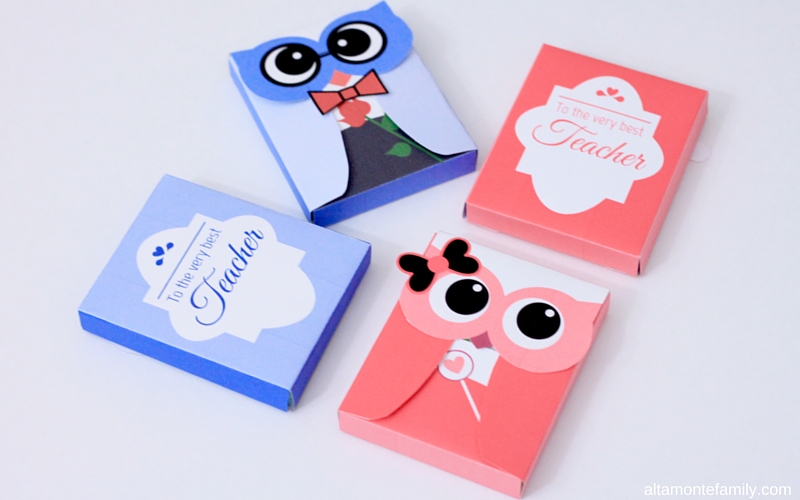 We printed our Valentine's Day owl gum wrappers on 60 lb card stock but you can also pull it off using regular printer paper or any other type of card stock or matte paper that works with your printer at home. Some of our readers have even printed out a bunch of these at their nearest office supply store (especially when they're offering a discount). Not a bad idea at all!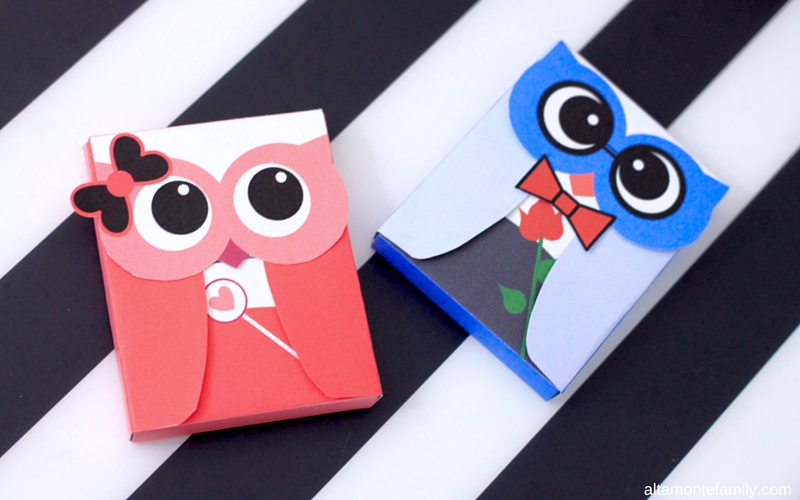 Here's what the Valentine's Day owl gum wrapper templates look like after they've been cut out using a pair of scissors.
About our toddler's drawing board: We're just in love the "crayon-marbled" look on our little guy's desk! #ProudParentMoment Does your child's desk have a similar look?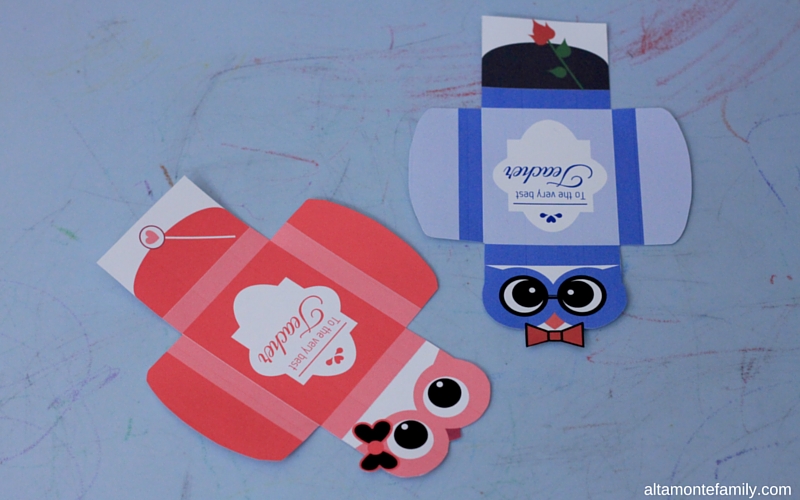 Our toddler is super happy with how these free printable Valentine's Day owl gum wrappers turned out. While watching TV, he saw a talking burrowing owl being used as the main character for an online university commercial. He had this unusual look on his face and started comparing the owl gum wrapper that he had in his hand and the owl that was talking on TV. He then said,
Mom, you make nice owls.
Awwww! We have a fan 🙂 And, we are his fan… as we are of all of our children.
Anyway, feel free to use our free printable Valentine's Day owl gum wrappers for your next Teacher gift! The download buttons are at the bottom of this post. If you wish, you could even add other decorations like stickers, gems, etc., like we did with our Christmas gum wrappers. Have fun!
---
Free Printable Valentine's Day Owl – Pink
Free Printable Valentine's Day Owl – Blue
For Personal Use Only: We created this free printable for your personal, non-commercial use only. Please do not alter in any way. Kindly read our full Terms of Use.
If you liked today's post, feel free to share, bookmark, or pin it! Enjoy!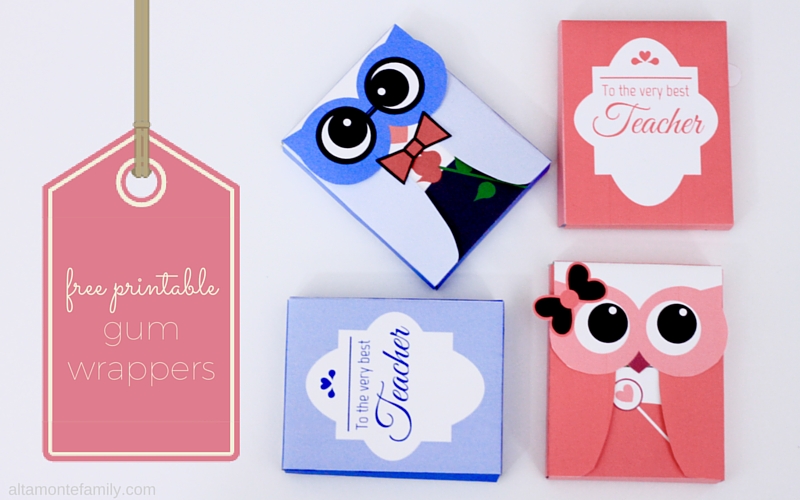 ---
We're Social! Follow us on Pinterest, Facebook, and Instagram for more updates on our latest projects and adventures.