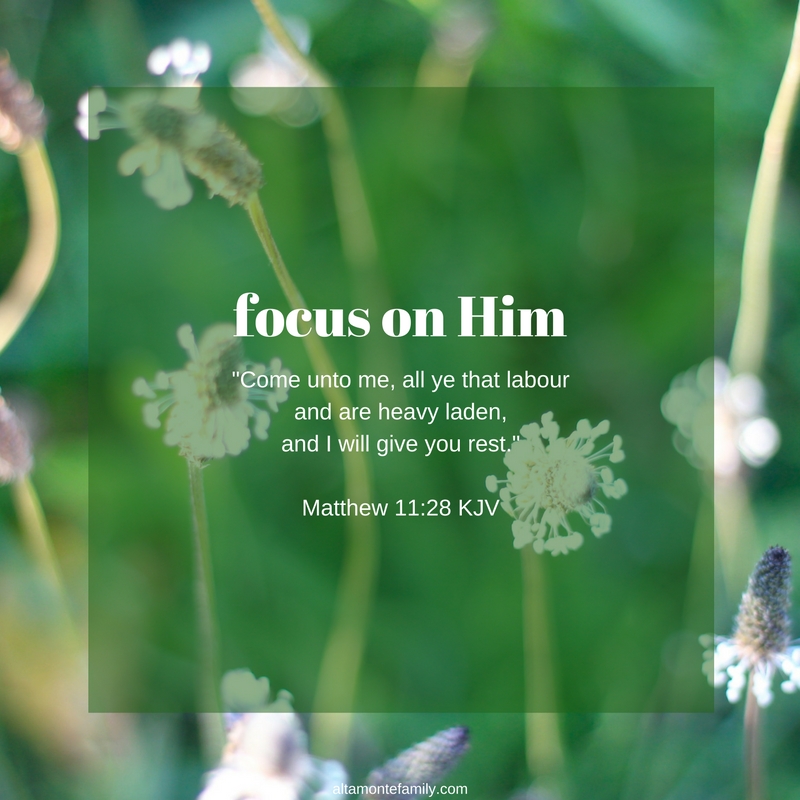 Whew! It seems as if the Summer just went poof! The new school year is well underway, and things are busier than ever. Last week, God blessed us with the opportunity to take a short vacation. We took a road trip to Kentucky and discovered many hidden gems and beautiful rolling hills! God's Creation is truly amazing!
As we get back into the swing of things (more like, back to routine), let's not forget to focus on Him. I'm personally guilty of looking for distractions whenever I'm feeling exhausted–whether it's mindless work, taking on more work, or just trying to sleep in but can't–but God reminded me today that I must focus on Him and seek Him first. God is way bigger than the mountains of things that are stockpiled in front of me!
Whether you're feeling tired or about to face a surge of events that will definitely take a physical and/or emotional toll, keep this Scripture passage in mind so that you'll be prepared to draw strength and find rest in Him:
Come unto me, all ye that labour and are heavy laden, and I will give you rest. Take my yoke upon you, and learn of me; for I am meek and lowly in heart: and ye shall find rest unto your souls. For my yoke is easy, and my burden is light.

Matthew 11:28-30 KJV
Whatever our situation may be, let's remember to always focus on Him.
---
Take action: If you ever find your mind wandering and lost amid all the busy work, God may be prompting your heart to take a break to focus on Him! He will give you rest and will guide your every step. There is no need to worry or wade through your sea of responsibilities while trying to keep things afloat in your own strength. Focus on Him: find rest, trust in His wisdom, and allow Him to guide and carry you through. His way is always best. If you would like to find rest in God today but haven't yet started a personal relationship with Him as your Heavenly Father and Savior, this page tells you how.