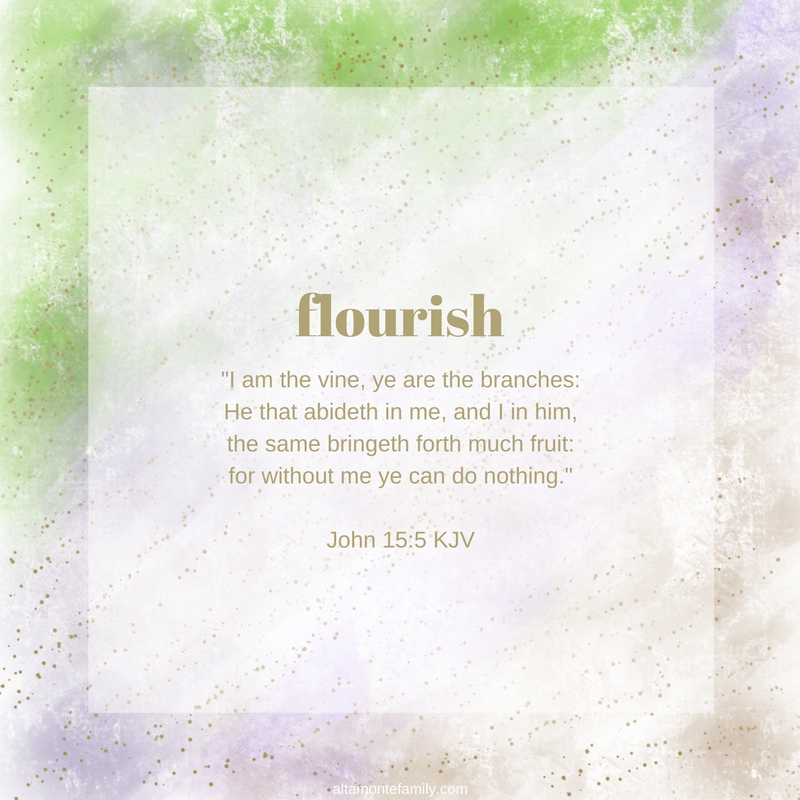 While reading John 15 today, I am once again reminded that our Heavenly Father wants for us to grow! He is glorified when we bear much fruit! He intends for us to flourish!
Herein is my Father glorified, that ye bear much fruit; so shall ye be my disciples.

John 15:8 KJV
Oftentimes, we're too caught up wearing too many hats. We find ourselves carrying the load of the "husbandman" (which is God the Father, in John 15:1 KJV) or the "vine" (which is  Jesus). The truth is, we're just the "branch" (John 15:5 KJV)!
Our role is simply to "abide". From there, we will reap of the benefits resulting from the work of the husbandman and the vine! We will reap of the bounty, we will produce "much fruit", only if we abide in the "true vine" (John 15:1 KJV).
I would certainly like to be a part of God's work, including His handiwork, His workmanship, His craftmanship… we see His Creation all around us, and it is wonderful! But, we're missing out if we're not abiding in Him!
All we need to do is abide, and He will bring the increase.
Let's not grow impatient, my friend.
What a great reminder to abide! Abide in Him!
Let's be what He designed for us to be–let's be the branch…
The branch that abides.
Then, let's watch His wonderful work unfold in our lives. Let's watch our lives flourish for His glory!
If ye abide in me, and my words abide in you, ye shall ask what ye will, and it shall be done unto you. 

John 15:7 KJV
---
Take action: Let's put "abiding in Him" at the forefront of our minds. Let's always be constantly abiding on the One True Vine, Jesus. Let's glorify our Heavenly Father by flourishing and bringing forth much fruit! If you, too, would like to be a part of God's family, receive His blessings today! You can start bearing fruit for Him right away. This page tells you how.