This shop has been compensated by Collective Bias, Inc. and its advertiser.
All opinions are mine alone. #ForTheLoveOfHam #CollectiveBias
---
Thanksgiving is always a time of nostalgia for the six of us Hawaii transplants living in Florida. As we get into the season, we can't help but add a blend of our old and new homes to our Fall entertaining! Simple centerpieces and place cards add a natural, woodsy touch to our table decor, and we can't wait to share them with you!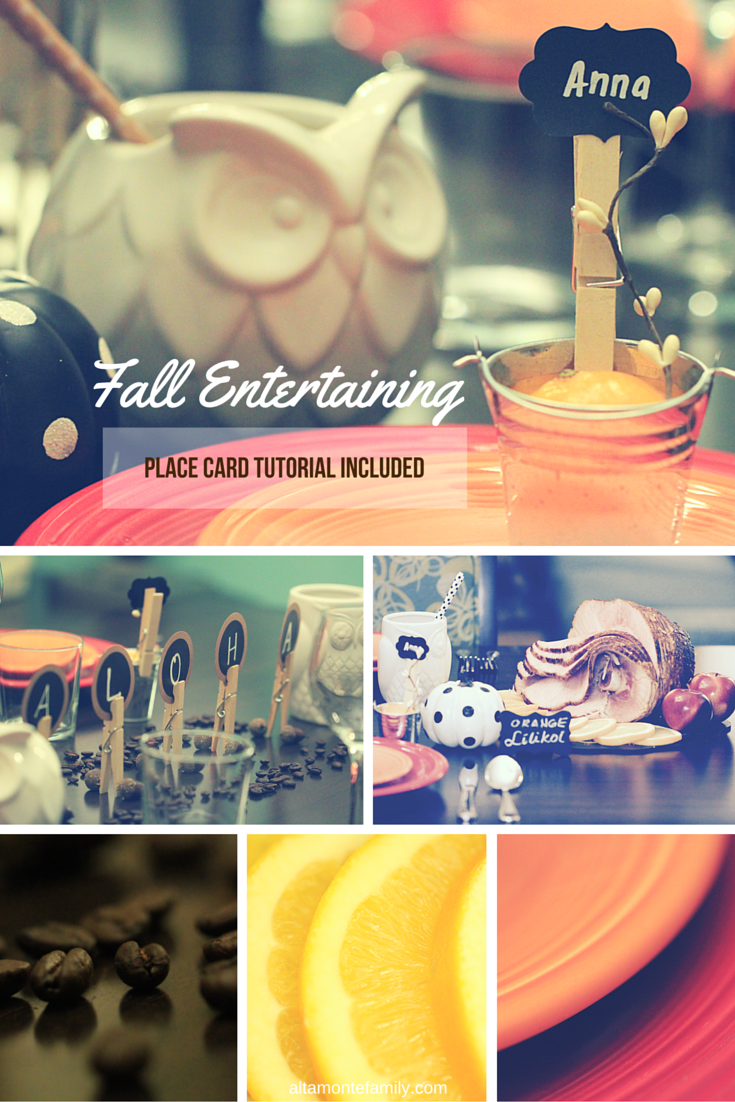 Nostalgic Thanksgiving Tablescape: Blending Hawaii and Florida
Fall is one of the best times to decorate, and we think that any table setting can achieve that "Fall" look with just a few simple decorations!
For our most recent Fall gathering, we went all nostalgic with our decor: you'll find coffee beans that are reminiscent of our regular drives along the countryside of O'ahu while enjoying a cup of Kona coffee, and you'll also find citrus fruits which add a touch of Old Florida warmth to our gathering. Such a nostalgic tablescape makes it feel like we can always celebrate Thanksgiving on any day.
A time to look back and give thanks: Thanksgiving is such a great time to look back and do our own family's version of a year-in-review, and– more importantly–to thank God for all of the provisions which He has blessed us with over the years. We also have a 30-Day Thankfulness Journal that we fill out on the days leading up to Thanksgiving. There's always a reason to be thankful!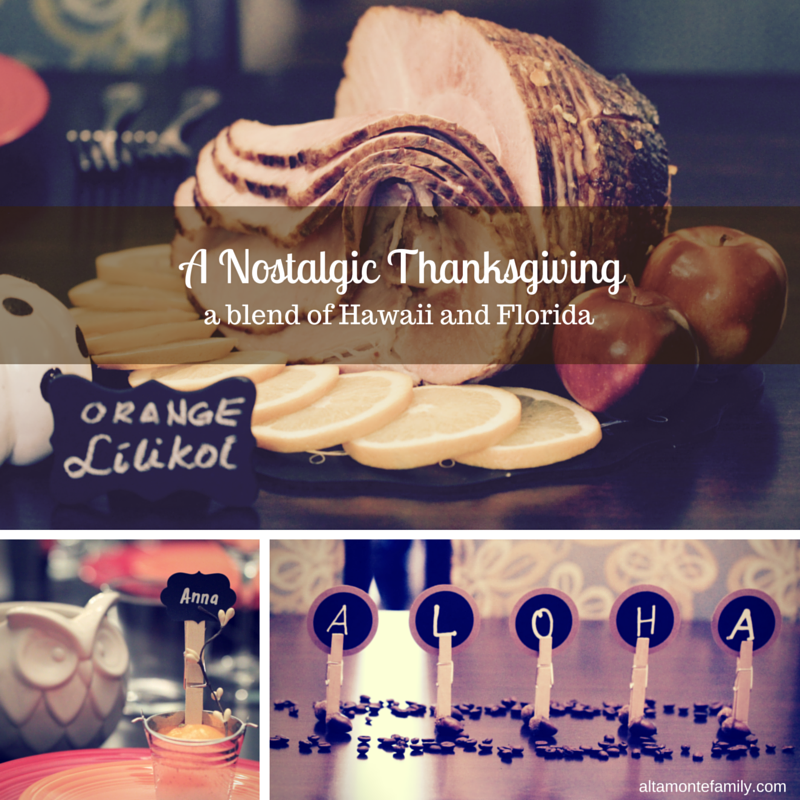 Two Different Ham Glazes In One
We combined two different ham glazes and turned them into a tropical fusion of orange (Florida) and lilikoi (Hawaii). The "orange lilikoi ham" blends in beautifully with our nostalgic theme! It tastes really good, too! Just ask our boys–they love the fusion of the 2 glazes!
Did you know? Lilikoi (passion fruit) is a popular flavor in Hawaii. Our personal favorite is a mix of homemade lilikoi and coconut syrup drizzled all over "shaved ice"…oh, and the lilikoi pancakes! Mmmmm…. good!
If you have kids like ours, they seem to get even more excited about the Thanksgiving leftovers, especially the ham! While Thanksgiving paves the way for creative recipes, we think that Thanksgiving leftovers call for even more creativity! Do you have any favorite Thanksgiving leftover recipes to share?
Road trip Food: Since our family loves to go on road trips especially during the holidays, ham has become one of our all-time favorite snacks on-the-go. With all the holiday traffic, we all know that roadtripping requires a whole lot of planning…and food! If you're a fellow holiday roadtripper, do you also pack some Thanksgiving leftovers for the road?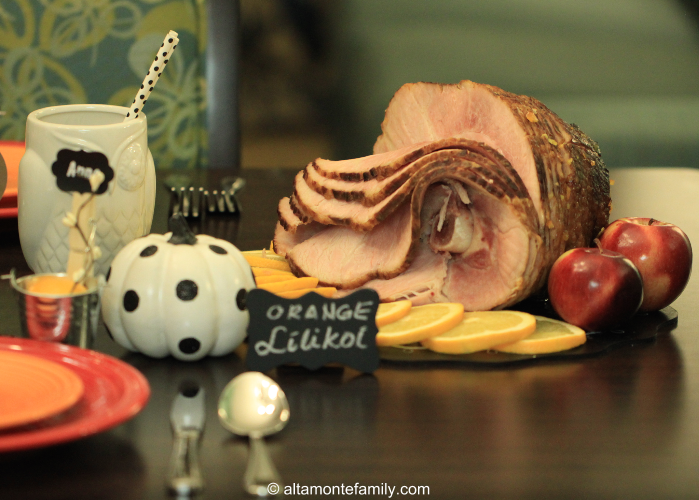 Anyway, let's get back to the tablescape. All this Thanksgiving leftover talk threw us off a little bit. Obviously, someone's super excited!
The Centerpiece
Since the glaze fusion makes for some great conversation starters that eventually lead to future competition ideas for the next best glaze, we whipped up a very simple centerpiece–one that wouldn't get in the way of some friendly crossfire conversation between family members 😉 For whatever it's worth, it smells great, too (yes, go ahead–stop and smell the coffee with us)!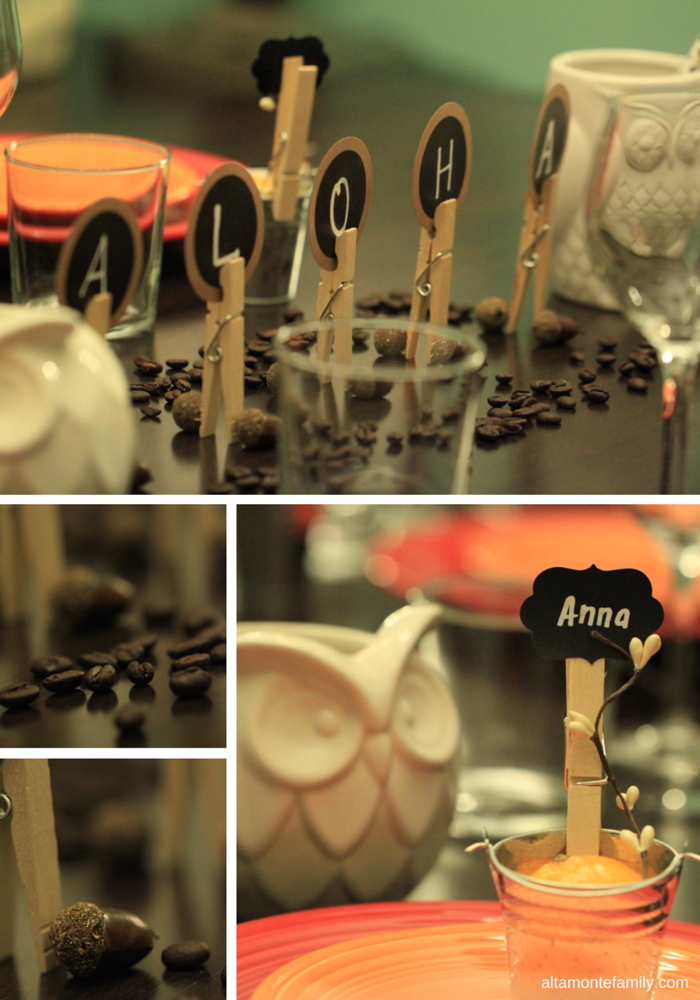 The Place Cards
We made sure that we only used simple decorations that are easy to put together while waiting for the ham in the oven (we picked up the Hormel Cure 81 Bone-In Ham from Walmart the night before our gathering).
We chose a very simple place card design made of a few simple materials.
It gets better…
No glue.
No glitter.
No mess.
Take a look at our tutorial to see how easy it is to make these place cards!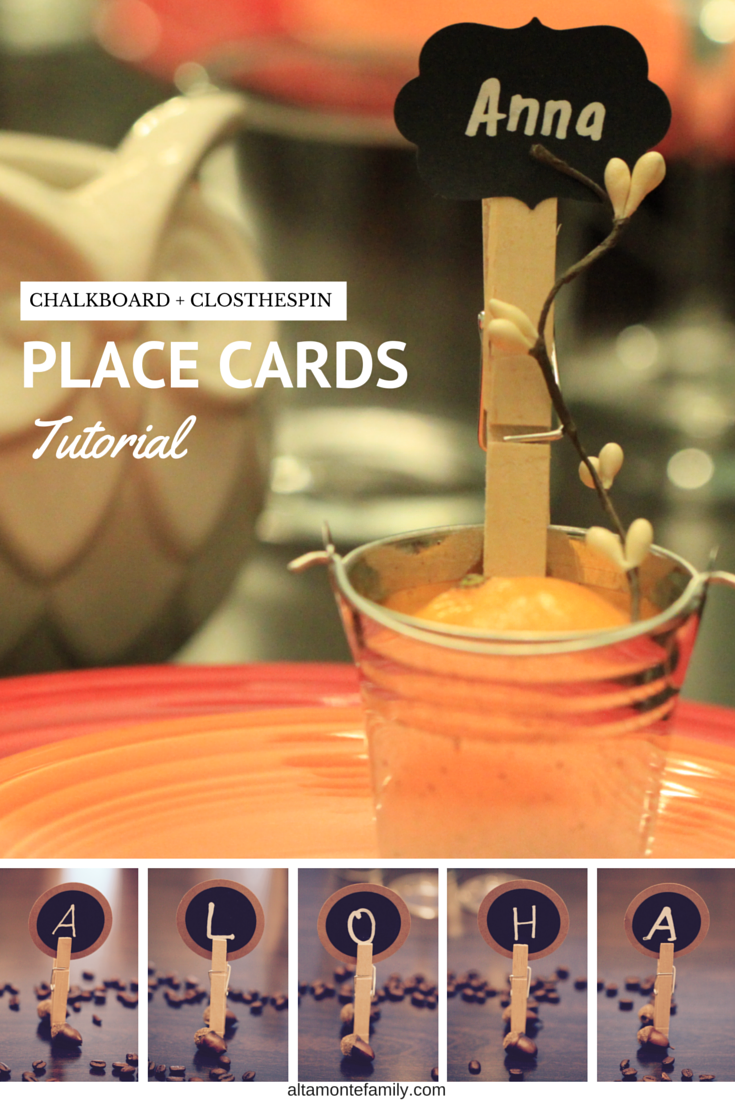 Supplies Needed:
We chose simple supplies like clothespins and chalkboard adhesive labels and set them on a mini metal bucket base. We put a small clementine inside the bucket–of course, there's always the option to put other treats in there.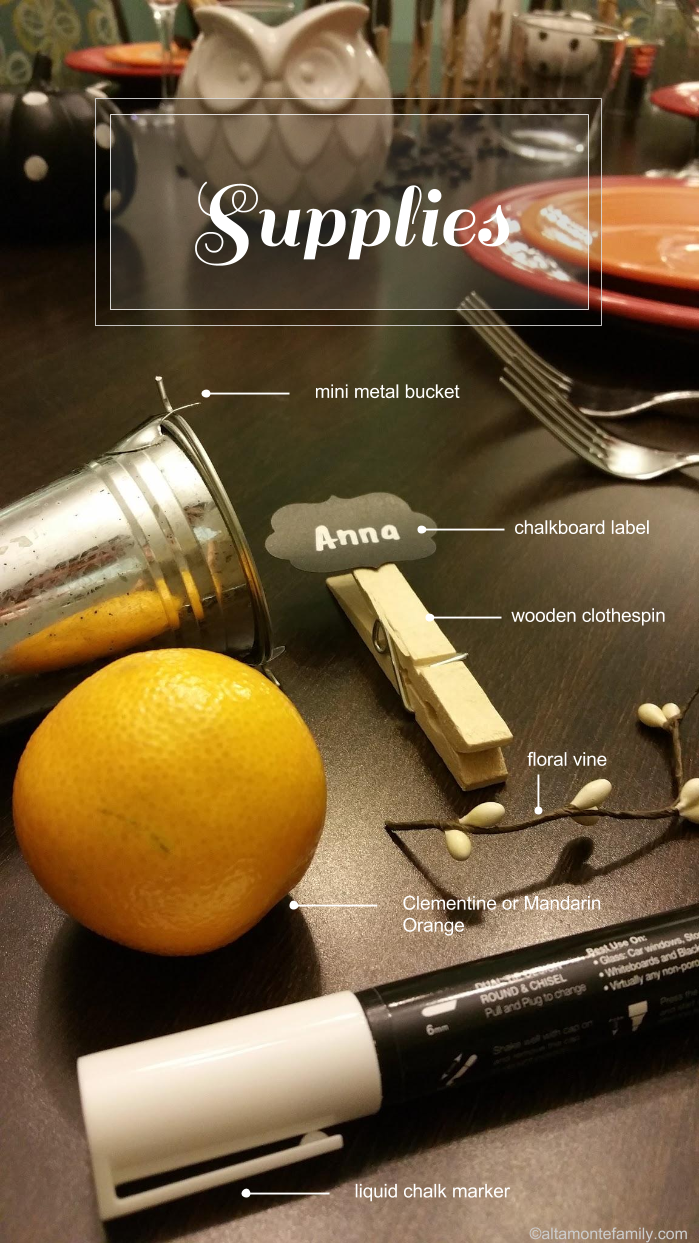 How To Assemble:
Assembling the place card is as easy as 1-2-3!
Attach the chalkboard adhesive label onto the clothespin, then wrap a floral vine around it (the vines came in a roll so we used a wire cutter to cut it down to our preferred length).
Fill the mini metal bucket with a treat of your choice, then clip on the place card holder (clothespin).
Rearrange the position of the floral vine, as needed.
That's it!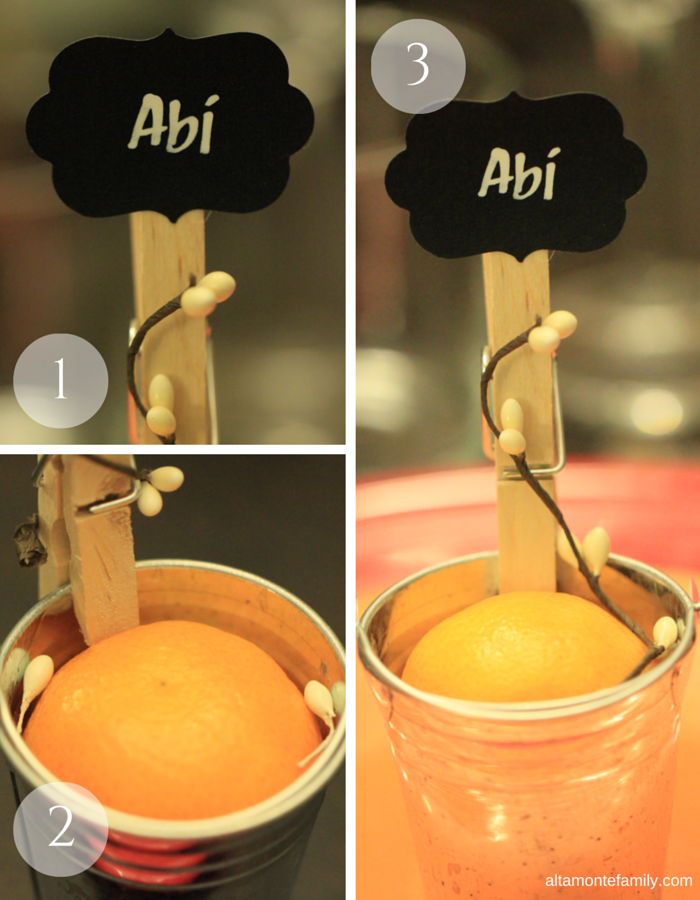 Decorating for the Fall is so much fun, and we always love it when we can get into the season with the simplest solutions that remind us of our old and new home.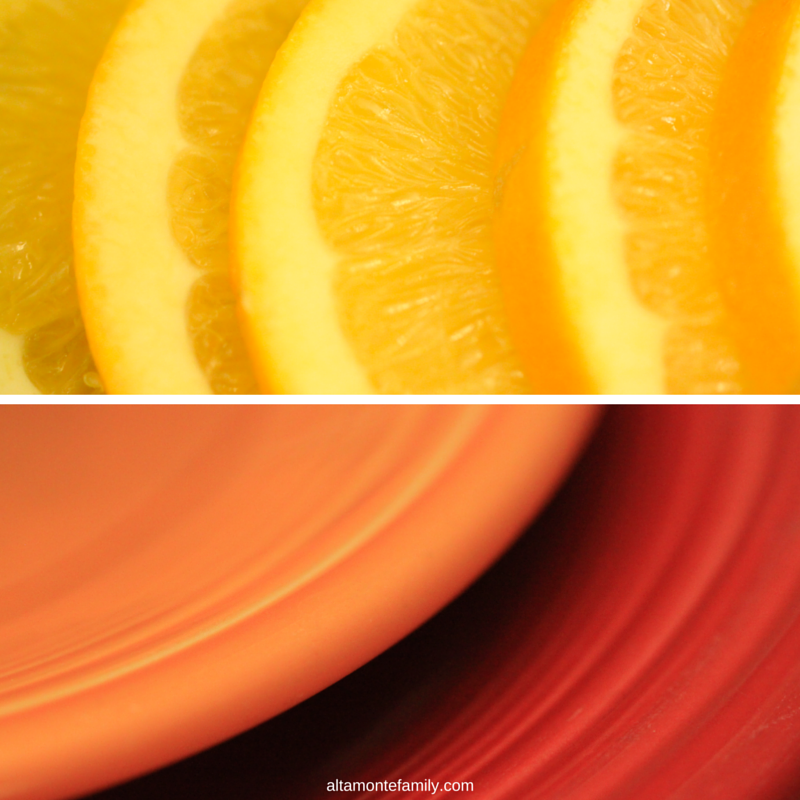 If you'd like to know where we got our Thanksgiving ham at Walmart, we found it in the meat section.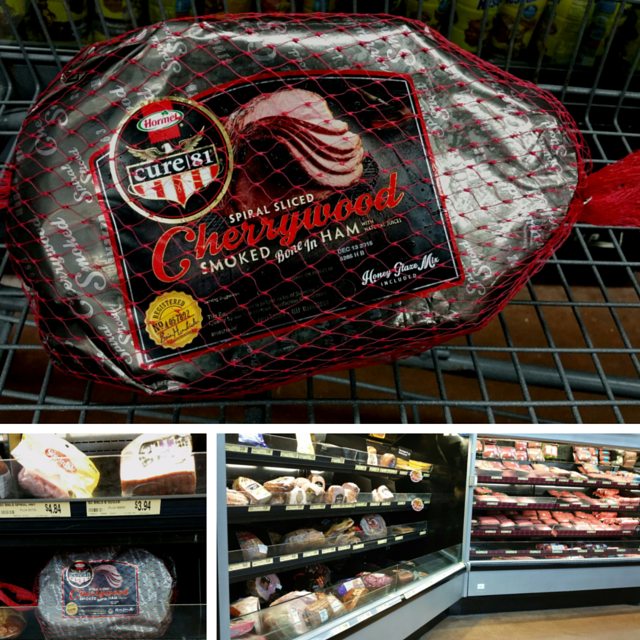 So, how will you be decorating and preparing your Thanksgiving table this year? We'd love to know!